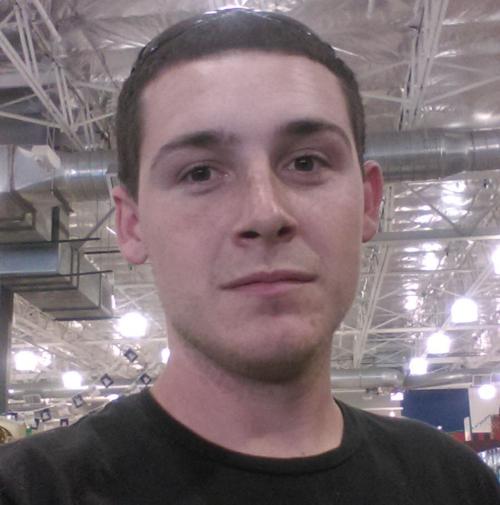 The father of a man killed in the Pima County jail has filed a wrongful death lawsuit against the county, claiming his son died as a result of negligence by the corrections chief and jail staff.
Branden Roth was found dead in his cell the morning of April 12, covered in blood with cuts on his face and head and bruises on his neck. Roth's cause of death was later revealed to be strangulation, but the medical examiner found extensive evidence of blunt-force trauma to his head and neck.
Roth's cellmate, King Yates, was arrested shortly after and charged with first-degree murder. While Roth was a first-time offender in jail for a nonviolent crime, repeat-offender Yates was awaiting trial in his wife's slaying.
Roth was in jail awaiting sentencing this month, after pleading guilty to a felony charge of trafficking stolen property.
Yates was being held on a $1 million bond at the time, in connection with the Nov. 20 shooting death of his wife.
In the lawsuit, which was filed in Pima County Superior Court on May 29, John Lewandowski said his son had a Confederate flag tattoo on his shoulder and that the Pima County jail staff should have known that it was "likely to be highly offensive" to black inmates.
Regardless, Roth was housed with Yates, a black inmate with multiple convictions for violent crimes, the lawsuit said.
When homicide detectives searched Yates' cell following Roth's death, they located a sock filled with batteries, which Lewandowski said in his lawsuit was used by Yates to beat his son.
The lawsuit said corrections officers did not make rounds or perform inmate checks, allowing Yates the "significant amount of time" it would have taken to beat Roth to death.
Corrections Chief Byron Gwaltney, who is also named in the lawsuit, is in charge of classifying inmates for placement in housing units and did not adequately protect Roth from the risk of harm, the lawsuit states.
"Defendant Byron Gwaltney is liable for the wrongful death of Branden Roth through negligence, by failing to classify and house (Roth) and (Yates) as would a reasonably prudent person," the lawsuit said.
Gwaltney did not respond to the Star's request for comment.
On May 18, Lewandowski filed a claim with the county, asking the county to settle for $5 million. Because the county failed to respond, Lewandowski filed the lawsuit in court.
It's the policy of the Pima County Attorney's Office not to comment on pending litigation.