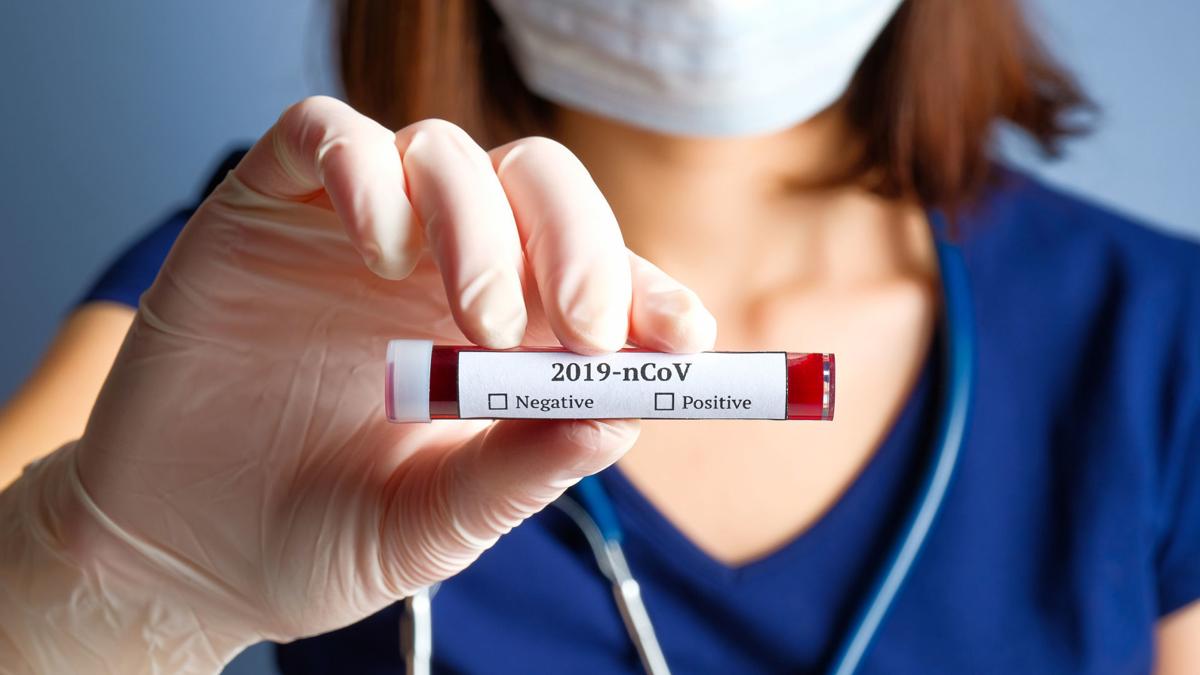 A week ago, it appeared that new cases of COVID-19 in Arizona may have peaked. But an unexpected reporting lag backfilled enough new cases this week that it turns out there was no dip between May 10 and May 17 and any previous week's total.
"So what looked to be like a peak is no longer a peak, and the case counts continue to trend up," said Dr. Joe Gerald, an associate professor with the University of Arizona's Zuckerman College of Public Health.
Each week Gerald writes a report summarizing weekly coronavirus trends. He sends it to a variety of people, including fellow public-health faculty at Arizona State University and the University of Arizona, along with state and local public health officials.
Last week, the cases went underreported by about 15% statewide, he said. And In Pima County, they were underreported by about 25%.
"It looks like the issue is even bigger for Pima County," Gerald said. "What that means is when I go back and look at the data, aggregated by week, that Pima County hit a new peak last week," he said. "We didn't know it."
Dr. Francisco Garcia, Pima County's chief medical officer, said he started noticing an uptick in new cases Tuesday.
He doesn't think it's a new peak, but rather a continuation of the last one, he said.
The dip in cases is not that big, he said. But the health department is following this "like a hawk." And the data is changing day by day.
As the economy opens back up, case counts will likely rise due to more social interactions. Gov. Doug Ducey let his stay-at-home-order expire May 16. And in the weeks before it expired, the governor allowed the economy to start gradually opening up.
"So I think that the peak that we will see from the governor's actions won't actually happen so quickly," said Dr. Garcia.
It will likely take another two weeks or so, he said. "That's part of the reason why I don't think this is a peak."
"Even when he turned on the spigot, not everybody rushed out to the street," he said. "What we're identifying right now are a lot of asymptomatic or minimally symptomatic cases."
Typically there is a reporting lag for new coronavirus cases of four to seven days, according to the Arizona Department of Health Services.
Gerald typically accounts for a one-week reporting lag in his reports. The Arizona Daily Star does the same for our weekly coronavirus graphs.
"What had been a relatively short lag is now a longer lag," Gerald said.
On Friday, ADHS did not respond to a request for comment on the longer lag, although Gerald had an idea of what caused it.
"What I've heard through the grapevine from two different unrelated sources is that the testing blitz basically kind of overwhelmed the testing facilities," Gerald said. "It has slowed their reporting times."
This same reporting lag is likely to occur for the week ending May 24, he said. "It makes it look like May 17 was a peak, when in fact, we have to be very concerned that it's not really a peak but rather it's this reporting lag that's now showing up as the blitz."
There has been a lot of focus on increasing the number of tests, Gerald said. But he said this increase may not be as beneficial if the tests cannot be reported in a timely manner.
It's "frustrating" that the data reporting lags so late, Garcia said. "You end up kind of revising these figures as you go along."
The laboratory reporting process to the state is "kind of broken," he said.
"There's this tension between trying to provide timely information versus providing accurate information, and the problem is the underlying data doesn't allow us to be both timely and accurate," Gerald said. "We kind of have to balance those two considerations."
Reporting lags aside, Garcia said his main take-away is, "This ain't over."
He seriously doubts things will be back to normal this summer, he said. "This is a marathon, not a sprint."
Concerned about COVID-19?
Sign up now to get the most recent coronavirus headlines and other important local and national news sent to your email inbox daily.