Supporters of a former Black Panthers leader, Imam Jamil Al-Amin, who is being housed in a federal prison in Tucson are calling for his exoneration.
Al-Amin, formerly known as H. Rap Brown, was a Black Panthers leader and a former chairman of the Student Nonviolent Coordinating Committee in the 1960s, according to the Associated Press.
He was living in Atlanta in 2000 when authorities say he shot two sheriff's deputies, killing one, the Associated Press said. He was convicted of murder in 2002 and sentenced to life in prison.
In 2019, Al-Amin challenged his imprisonment stating his constitutional rights were violated at trial, the Associated Press said. The Supreme Court declined to take his case.
Despite serving a life sentence for a Georgia state offense, Al-Amin is currently being housed in the United States Penitentiary in Tucson.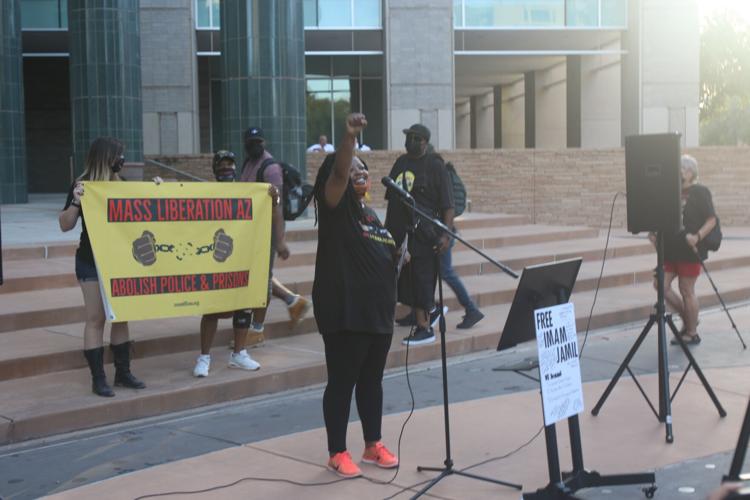 He is in his 21st year of the life sentence, according to a news release from Mass Liberation Arizona. They claim another man has repeatedly admitted to committing the crime under oath, stating there is no evidence that places Al-Amin at the scene of the crime.
The supporters on Sunday called for Al-Amin to be transferred back to the custody of the state of Georgia so that he can effectively fight for exoneration. They also called on the federal government to provide proper medical treatment to Al-Amin. The press release said he has recently become legally blind due to denial of cataract surgery for three years.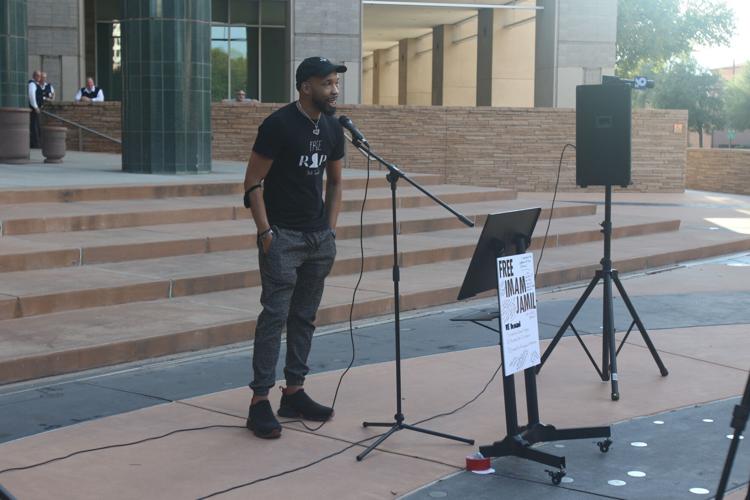 "This has been a personal fight for me for 21 years," said Kairi Al-Amin, son of Al-Amin. "I'm tired, this thing is weighing on me and it's heavy. Hopefully the weight will be lifted soon and he'll walk out those doors and spend the rest of his life on this side of the wall."
Members from Mass Liberation Arizona, Black Lives Matter Phoenix Metro, the Arizona chapter of the Council on American-Islamic Relations and Students for Imam Jamil spoke at the event, demanding that Al-Amin gets justice.
"Today we are here to draw attention to the injustices that Jamil Al-Amin and his family has faced due to the continued devaluation of Black voice, Black thought, Black action and Black life in this country," said Mimi Arrayaa, co-director of Black Lives Matter Phoenix Metro. "We demand for the courts to provide Imam Jamil proper medical treatment and to get him out of the hands of federal government of the United States Penitentiary in Tucson and back in Georgia where he can be exonerated and freed."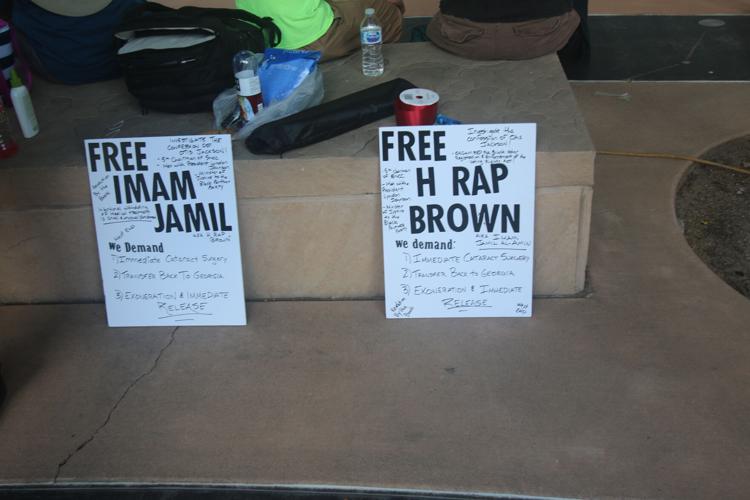 Supporters said they will continue to fight and bring attention to Al-Amin and his story.
"It's very important we begin to show up and show out," Kairi Al-Amin said. "This is the beginning and God willing, it will continue to grow."