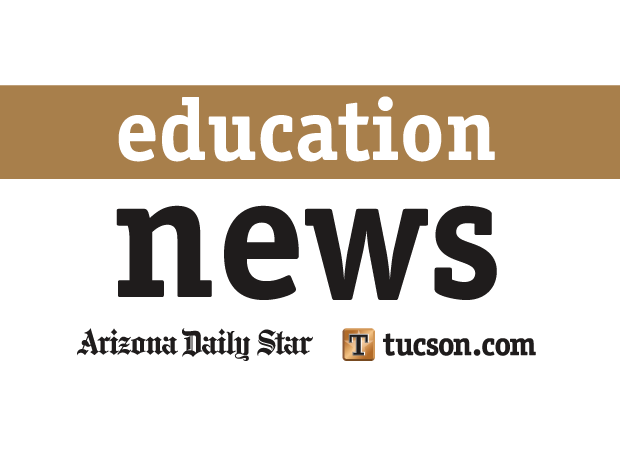 Tucson Values Teachers received a $100,000 donation from the William and Mary Ross Foundation to support Tucson Supplies Teachers, an annual supply drive for Southern Arizona teachers.
The drive, which began in July and will end on Sept. 30, offers $50 gift certificates to Jonathan's Educational Resources for PreK-12 teachers in Pima, Cochise and Santa Cruz counties.
Tucson Values Teachers has raised more than $125,000 for the supply drive. In addition to the William and Mary Ross Foundation donation, the nonprofit received a $10,000 donation from Desert Diamond Casinos & Entertainment, $5,000 from Ventana Charitable Foundation Fund, $4,000 from JPMorgan Chase Bank and other funds from local community members.
"We are so appreciative of the William and Mary Ross Foundation for their support of local educators," said Andy Heinemann, chief executive officer for Tucson Values Teachers. "Thanks to their $100,000 donation, we are able to provide $50 gift certificates to Jonathan's Educational Resources to 2,000 local teachers. The outpouring of support by businesses and community members is a good reminder that our Southern Arizona community values our teachers and wants to set them up for success in their classroom."
As well, visit the website to make a donation to the supply drive.
Catalina Foothills to hire subs
Catalina Foothills School District is looking to hire substitutes and recently increased sub pay by 36% to $130 a day and $150 a day for long-term assignments.
Like most school districts, Catalina Foothills is experiencing a teacher shortage and substitute shortage, leaving vacancies needing to be filled by principals and other staff.
Tucson teacher wins cash for supplies
Four Peaks Brewing Co. surprised a Sunnyside teacher with a $1,000 School Supply Grant on Aug. 24.
Alicia McKenzie, fifth grade teacher at Mission Manor Elementary School, was one of 11 teachers selected out of thousands of nominees for "her exceptional dedication to her students, making a point to touch her students' lives in and out of the classroom whether it's running student council or facilitating backpack drives," a news release said.
The award was part of Four Peaks' 11th annual Four Peaks For Teachers campaign that kicked off in May, raising funds to distribute school supply kits to 10,000 teachers across Arizona, Nevada, New Mexico, Texas and Utah.
This is the first year the campaign also awarded 11 teachers nationwide with $1,000 grants.