Marana-area residents are about to get a new, 24/7 option for health emergencies.
The $8.5 million Northwest Emergency Center Marana, expected to open Feb. 15, is not a clinic, an urgent care center or a hospital. Rather, it's what's known as a "freestanding ER" or "freestanding ED."
In other words, it's an emergency room/emergency department without a hospital attached to it — a health convenience that has become increasingly popular across the U.S.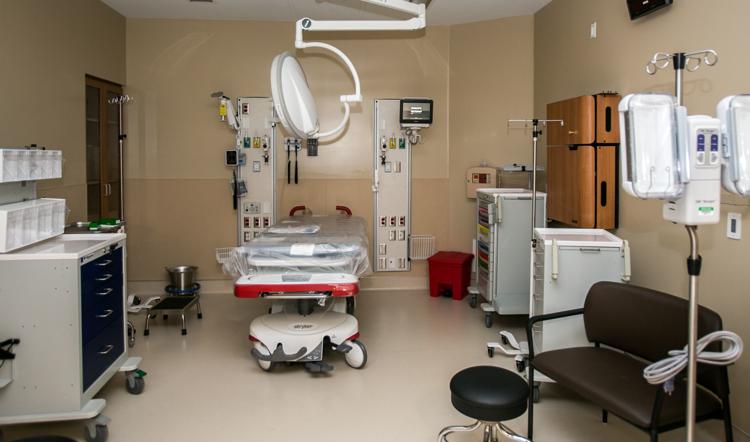 It's got a waiting room, an ambulance bay, triage, radiology, a lab and 12 patient beds, but no inpatient beds or surgery. Both pediatric and adult patients are welcome.
Freestanding ERs have been controversial in some areas of the country, as critics say the facilities are driving up overall health-care costs by charging emergency prices for routine care.
Another issue is that some don't accept Medicaid and Medicare, though that's not the case locally. The Northwest Emergency Center at Marana will accept most forms of insurance, including Medicare and Medicaid.
The new freestanding ER is across the street from the Tucson Premium Outlets near I-10 and Twin Peaks Road and is the second freestanding ER to open in the Tucson area.
The first opened in December 2015 to serve the Vail area. The $7.5 million Northwest Emergency Center at Vail is at 10146 E. Old Vail Road in Houghton Town Center, at the intersection of Houghton and Old Vail roads.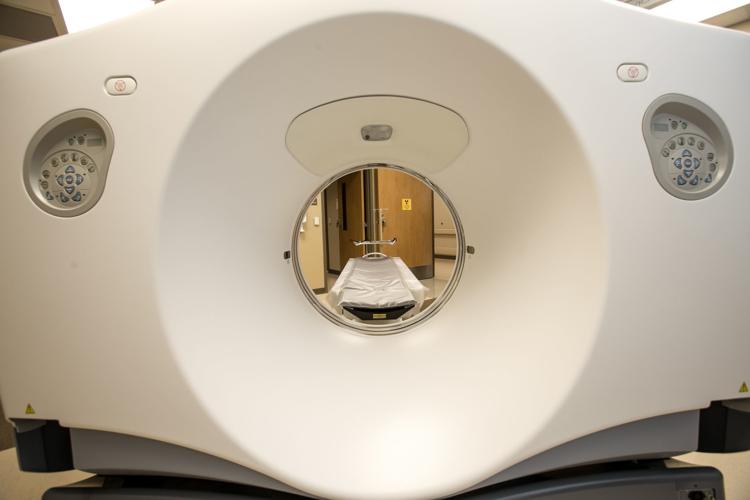 Both are owned and operated by Northwest Healthcare, which is owned by Tennessee-based for-profit Community Health Systems. Northwest Healthcare includes Northwest Medical Center, Oro Valley Hospital and five urgent care centers, in addition to primary care clinics and its freestanding ERs.
Another freestanding ER in Southern Arizona went up in the border city of Douglas in April. The Copper Queen Community Hospital in Bisbee built the Douglas Emergency Department. The Douglas area was in need of emergency services as its only hospital closed in 2015.
Freestanding ERs are different from urgent care centers for several reasons, Northwest Healthcare officials say. For one thing, there is always a board-certified emergency physician on site. Urgent cares often rely on family physicians and mid-level providers like nurse practitioners and physician assistants.
The Marana freestanding ER has a CT scanner and ultrasound imaging, in addition to X-ray capabilities, and a full laboratory.
"They are controversial in some of the other communities because those freestanding EDs are independent. They are not affiliated with a health-care system, they don't have contracts with insurance companies and so patients go there and the get gouged for these big bills," said Kevin Stockton, regional president and market CEO of Northwest Healthcare.
"We're still in network. Patients coming to our ED, whether they are in a hospital or a freestanding one, it's the same financial implications."
Stockton said the freestanding EDs fit into Northwest Healthcare's ongoing effort to improve access to health care.
"This really fits in with our access strategy. People need emergency care 24 hours per day, seven days per week. And it's not always convenient to drive to the established hospitals when you are in an emergency situation."
"Marana has been an area that we've been serving for many years from a health-care perspective. We own 62 acres in Marana for a future hospital. We just continue to evolve and expand our services to Marana."