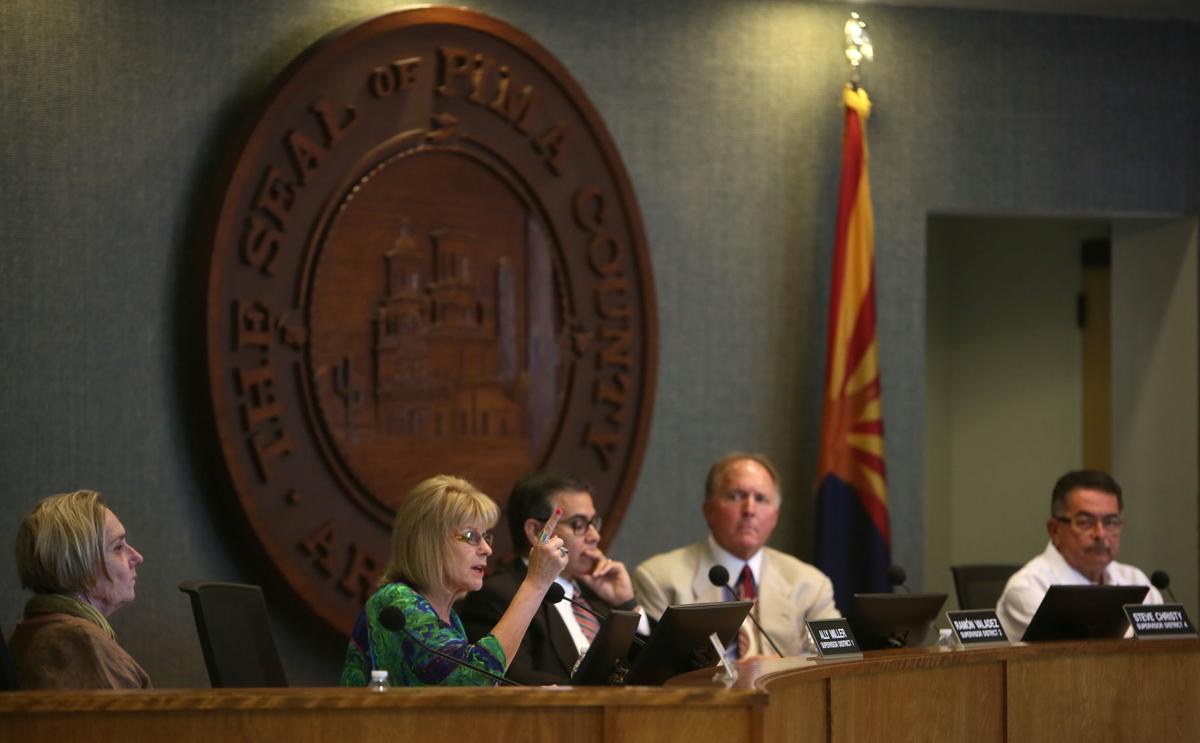 After much debate, the Pima County Board of Supervisors voted 3-2 to reject Operation Stonegarden funding Tuesday morning.
Democratic supervisors Richard Elias and Ramon Valadez were joined by Sharon Bronson in voting to reject the controversial federal grant, which would have provided over $1.8 million federal dollars to the sheriff's department for expenses related to border security in Pima County.
Sheriff Mark Napier, who asked the board to reconsider accepting the fiscal year 2018 grant, explained the overtime funded by the grant was essential to the department's ability to address public safety.
 "I see the acceptance of this grant as a bridge to get us to the point where we could separate ourselves from dependency on these federal funds," Napier said.
Supervisor Steve Christy called the rejection of the federal grant a "travesty to public safety." The county has accepted Stonegarden funding for the last 12 years.
"It's clear the grant hasn't changed or adapted to today's border conditions," said Bronson.
The decision to reject funding comes several months after the county's request for humanitarian aid was denied by federal officials. After voting to accept the Stonegarden grant last year, supervisors also submitted a funding modification that included $200,000 for humanitarian aid, which would be used to offset costs incurred from the Casa Alitas migrant shelter. Federal officials denied the modification, however, stating the requested funding provided "no border security operational benefit."
Following the denial for humanitarian aid by federal officials, the Tucson Police Department notified the federal government it would withdraw from participation in the Stonegarden grant program, saying it does not align with TPD's mission "and the expectation of the community we serve."