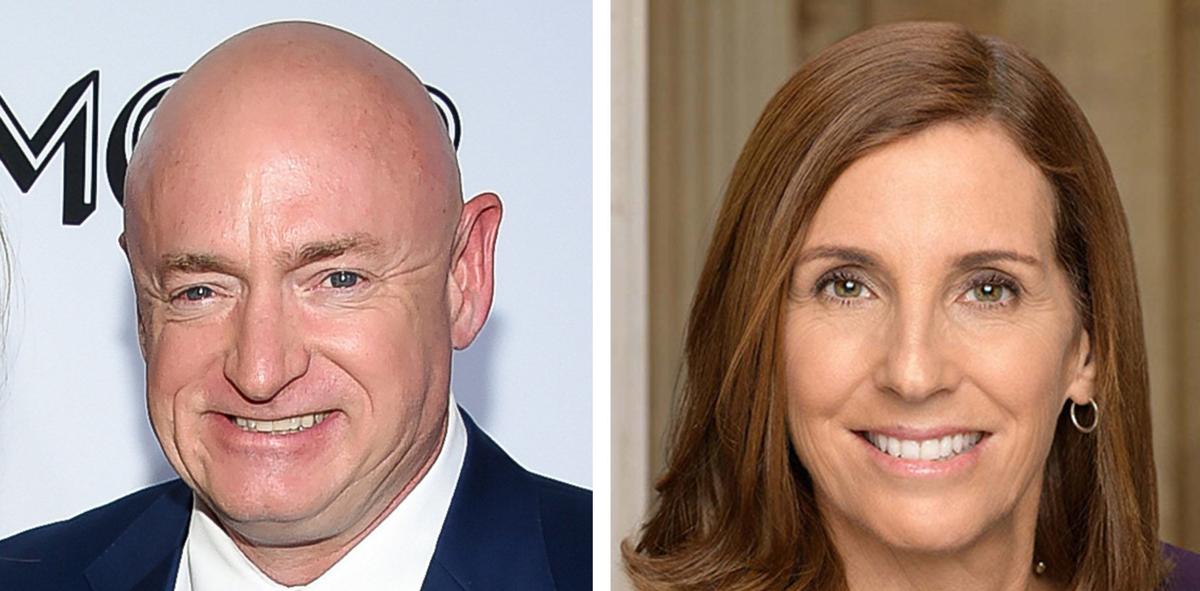 Arizona Democrat Mark Kelly says his campaign raised nearly $39 million during the third quarter, while Republican Sen. Martha McSally reports raising almost $23 million.
The fundraising numbers reported Thursday shattered prior records for both candidates and were among the largest quarterly hauls ever reported.
Senate candidates, particularly Democrats, saw a surge in donations following the death of Supreme Court Justice Ruth Bader Ginsburg and Senate Majority Leader Mitch McConnell's pledge to confirm a replacement before President Trump leaves office.
Kelly's campaign ended September with about $19 million in the bank. McSally reported $12 million for the final month of the campaign.
Since the start of the campaign Kelly has raised $83 million to $52 million for McSally.
Their spending dwarfs the combined $45 million that McSally and Democrat Kyrsten Sinema spent during the entire campaign for Arizona's other Senate seat in 2018.
Outside groups have spent tens of millions more to influence this year's race.
McSally boosts "pigs" comment
Republican Sen. Martha McSally positioned herself as the real pro-police candidate Thursday by revealing that a Mark Kelly staffer referred to Chicago police as "pigs."
McSally's campaign pointed to his hiring L'Heureux as evidence that Kelly is compromised by anti-police voices on the political left.
It was part of a broader McSally effort that also included a new ad featuring Art Del Cueto, vice president of the National Border Patrol Council. The union has endorsed her, and in the ad Del Cueto tried to link Kelly to "the radical movement to undermine law enforcement."
Del Cueto and the council, which is the right-wing union representing Border Patrol agents, have been strong supporters of President Trump and McSally. Many years ago, though, the council supported Kelly's wife, then-Rep. Gabrielle Giffords, a Democrat.
As to the tweet about police, L'Heureux, apologized, saying: "My comment does not reflect who I am or what I believe, and most importantly, it is not representative of what this campaign stands for."
Kelly's communications director, Jacob Peters, added: "As the son of two police officers, Mark deeply respects those who serve in uniform to keep our communities safe. Our campaign values the public service, bravery and sacrifice of police officers across our nation. The tweet posted by a junior staff member is unacceptable and we are taking the appropriate action."
Residents with BLM signs targeted with "Comrade Regina" letters
Residents of several Tucson neighborhoods reported finding anti-Black Lives Matter letters at their homes over the weekend.
While the person or group who distributed the letters has not been identified, they are reportedly leaving them at homes that have BLM signs displayed in their yards or windows.
The letter, which attempts to impersonate Tucson Mayor Regina Romero, starts with "I am pleased to see our BLM sign in your yard, which means you are proudly proclaiming support for our Marxist-Socialist movement to take over control of our country." It is signed "Comrade Regina."
"It's unsettling that someone would try to impersonate me by signing a letter with my name. The letter has no connection to my office and is another attempt to sow division in our community by dangerously spreading misinformation," Romero said in a statement.
Romero's decision to display a large Black Lives Matter banner from Tucson's City Hall building in June has been criticized by many local conservatives.
The letter does not include specific threats, but does use inflammatory language that targets the Black Lives Matter movement. While the Tucson Police Department received a number of complaints regarding the letters over the weekend, they said legal action is unlikely.
"I have no doubt they were unwelcome and concerning given our current environment and I am glad officers were able to make contact with the residents there," said Capt. Michelle Pickrom in an email to city officials.
"We did check with our legal advisor and were told that any type of charges would be unlikely unless the individuals were knowingly trespassing, meaning the property was clearly marked with no trespassing signs, if they were told to leave someone's property and failed to do so, or if there was some type of vandalism that occurred."
2 accused of stealing a couple of Trump signs
Campaign sign theft, a perpetual issue in every election, made news in Tucson this week.
Over the weekend, two people were arrested on suspicion of misdemeanor criminal charges, after being accused of going around swiping Trump signs in the Catalina Foothills area.
In fact, a Pima County Sheriff's Department airplane was used to help track the pair of alleged misdemeanants.
The incident began shortly before 11 p.m. Sunday with a 911 call that said two people in a silver Ford Focus had stolen an election sign near East Sunrise Drive and North Swan Road, the department said in a video news release.
Deputies eventually found two Trump election signs in the car's trunk, said Deputy Marissa Hernandez, a sheriff's spokeswoman.
Meanwhile, in a case with a lot less police action, two Tucson Unified School District board candidates had a bit of a tiff on social media over an alleged sign heist, and who's to blame.
"Hate to bother you but," starts a message from Adam Ragan that Sadie Shaw shared this week on social media, "one of my signs has been taken down and yours placed in its place."
Ragan goes on to ask Shaw to have the sign put back.
Shaw did not take her opponent's assertion well.
"I have never, nor have my volunteers, stolen signs from other candidates," Shaw says in a response, adding that she too has had campaign signs stolen.
"I wouldn't ever dream of sending these pointed, accusatory messages to a candidate because I give them the benefit of the doubt."
With all this campaign sign thievery, local Dem and GOP leaders issued a statement Tuesday saying they condemn Tucson's "epidemic of political-sign theft."
"The Pima County Democratic and Republican Parties jointly condemn political vandalism," David Eppihimer, the county's GOP chair, and Alison Jones, the county's Democratic chair, said in the joint statement.
"We understand that people have strong feelings about this election. Rather than breaking the law to steal signs, we suggest channeling your energy into campaigning for your favorite candidate or cause," the statement said.
Women's March Tucson is Saturday
Tucson will be among the more than 250 cities across the country to host a Women's March this Saturday.
The nationwide effort is aimed at opposing President Trump in his reelection bid, and in his attempt to fill the Supreme Court vacancy.
The Women's March Tucson, held in conjunction with a main rally in Washington, D.C., starts Saturday, Oct. 17, at 10 a.m. at Armory Park, 222 S. Fifth Ave.
The marchers, whose leaders say they will be masked and socially distant, will head to Presidio Park, stopping at courthouses along the way.
"We are joining together as women from all walks of life to vote in record numbers, demand that every single vote is counted, and deliver our democracy," Christina Billhartz, the group's spokeswoman, said in a news release.
"We have suffered through this season of crises, and we have had enough. We are rising up here in Tucson to take our power back."
---
Election 2020 Biden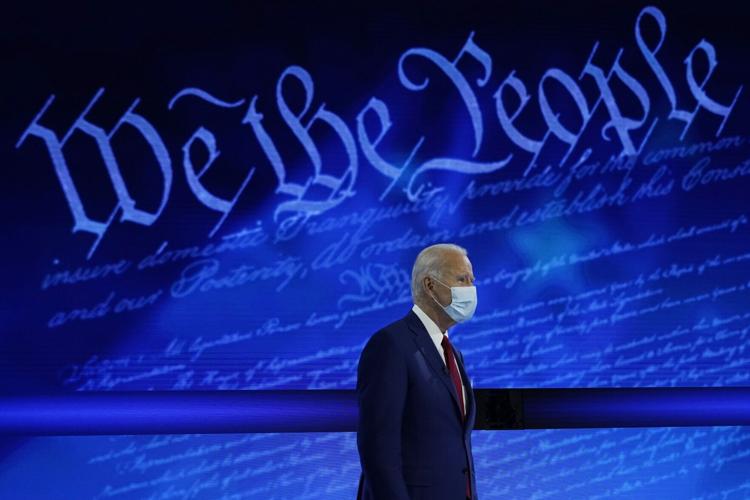 Election 2020 Trump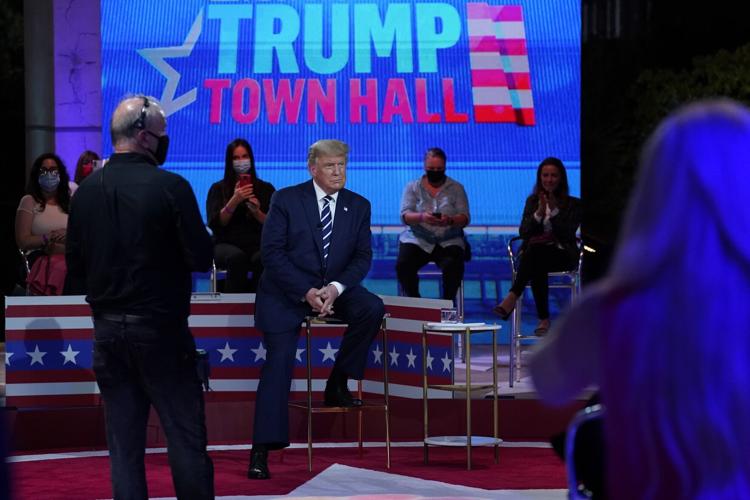 Election 2020 Trump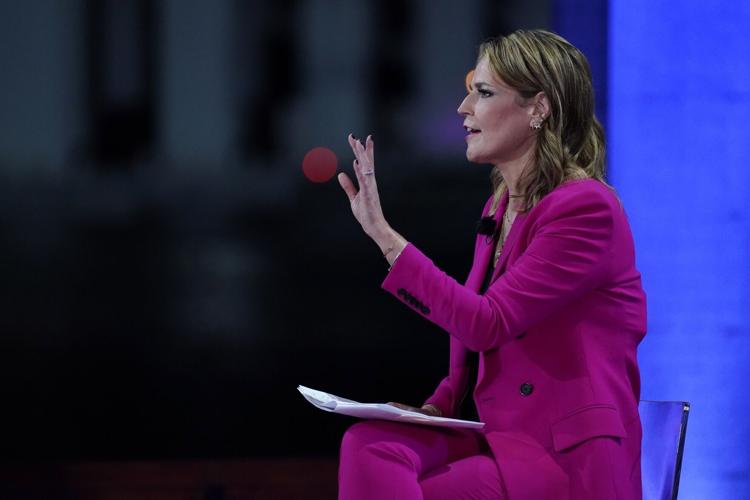 Election 2020 Trump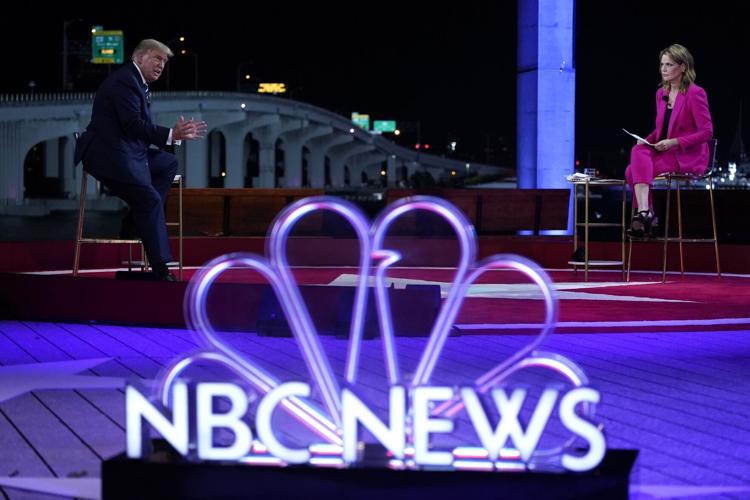 Election 2020 Biden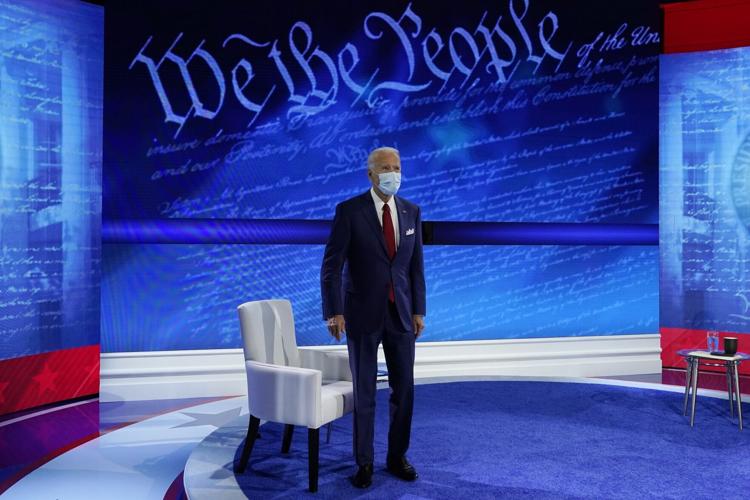 Election 2020 Trump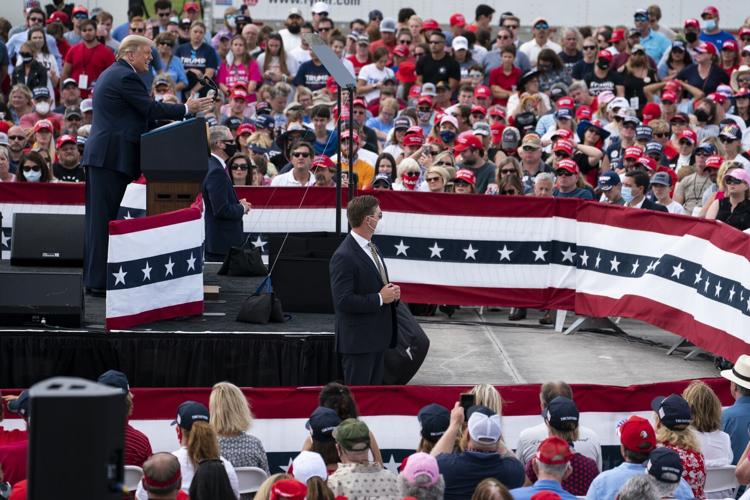 Election 2020 Trump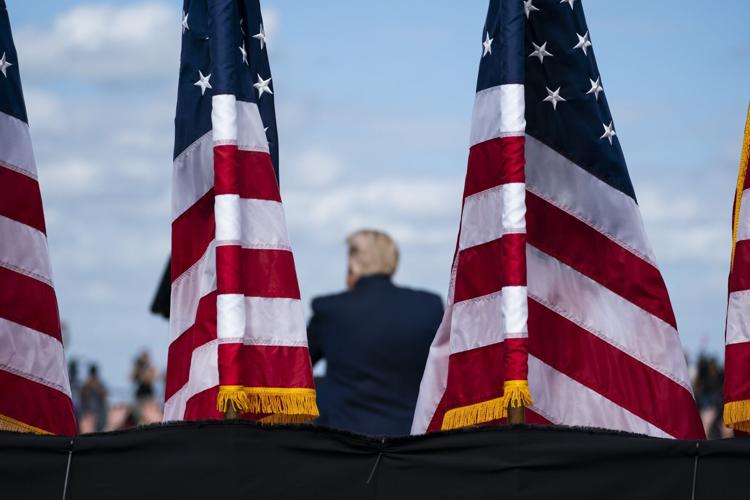 Election 2020 Trump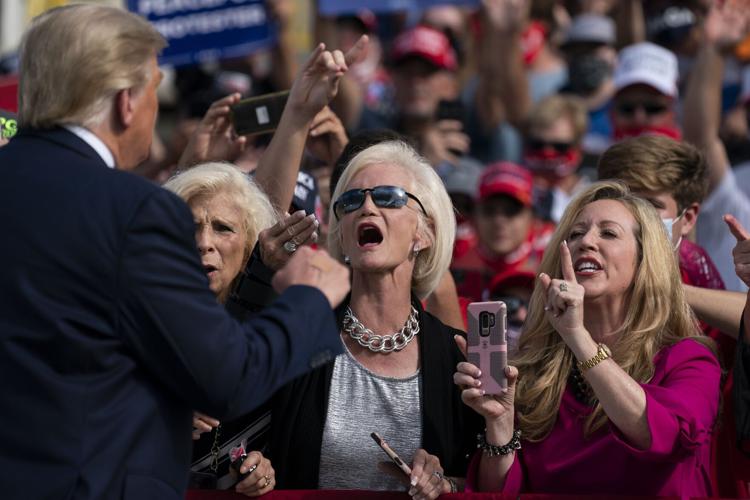 Election 2020 Trump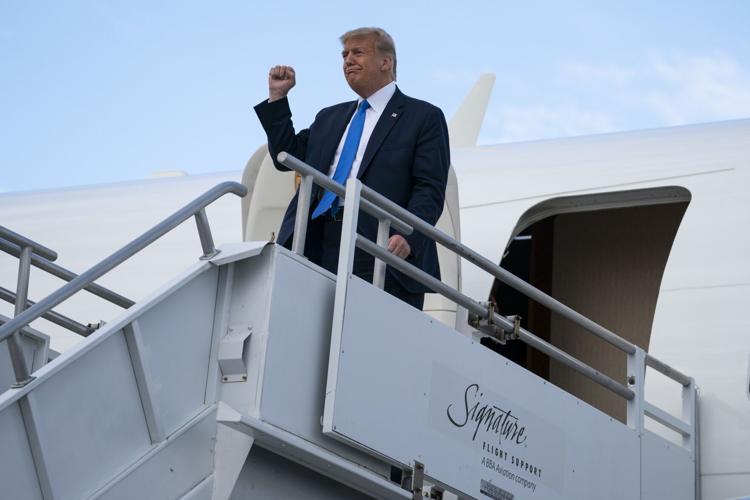 Election 2020 Biden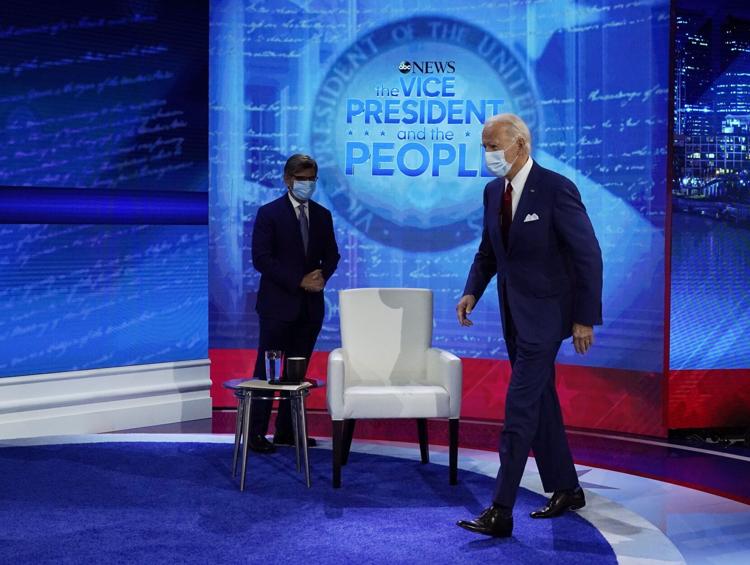 Election 2020 Biden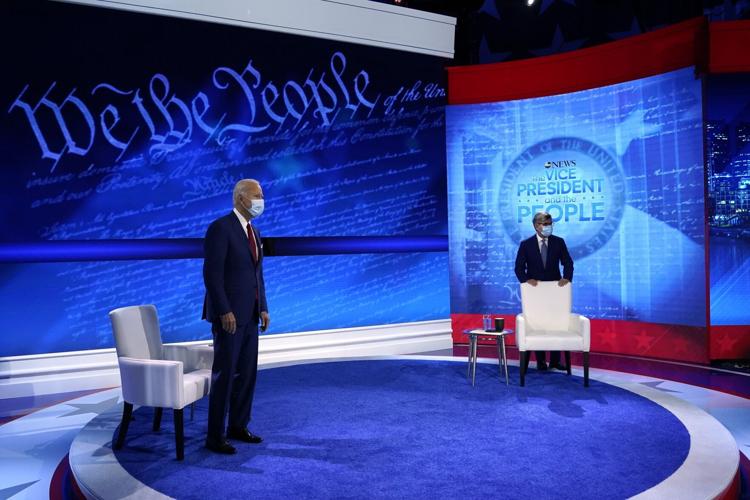 Election 2020 Trump
Election 2020 Biden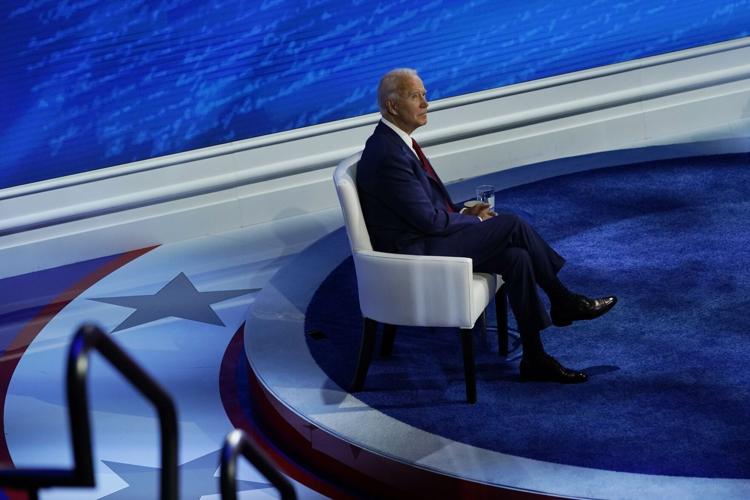 Election 2020 Trump
Election 2020 Trump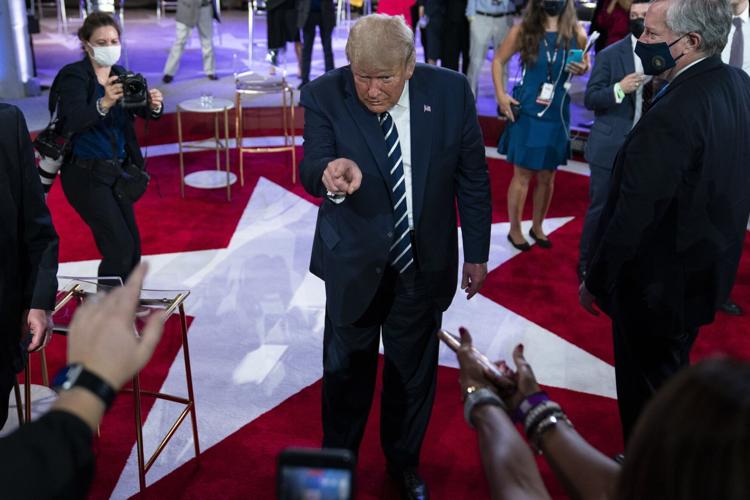 Election 2020 Biden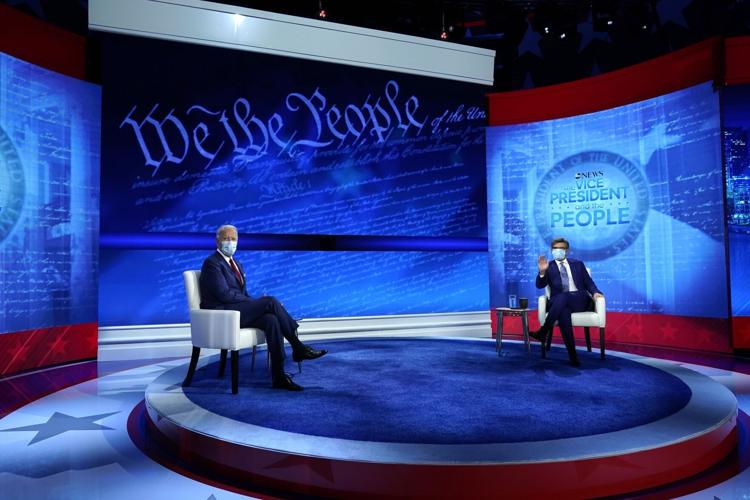 Election 2020 Biden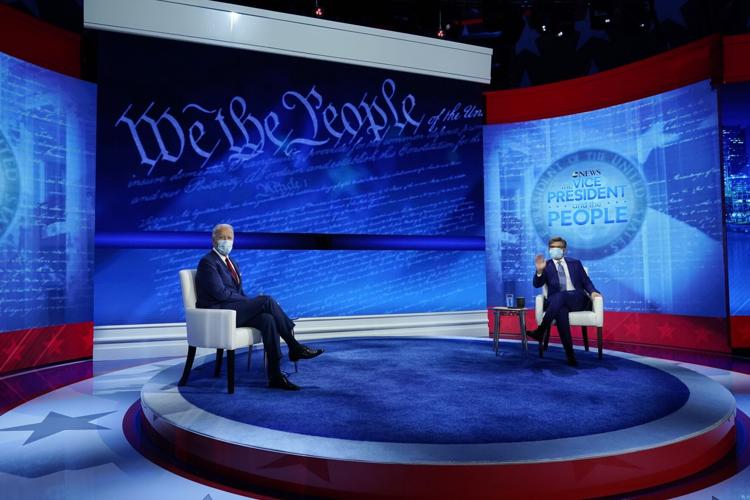 Election 2020 Trump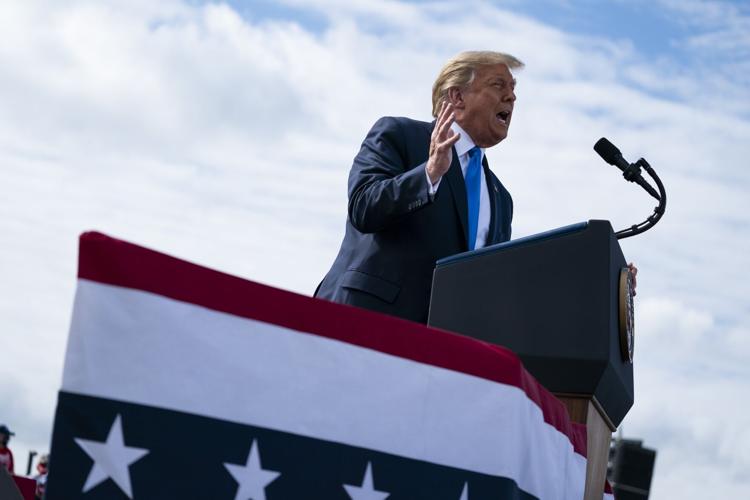 Election 2020 Trump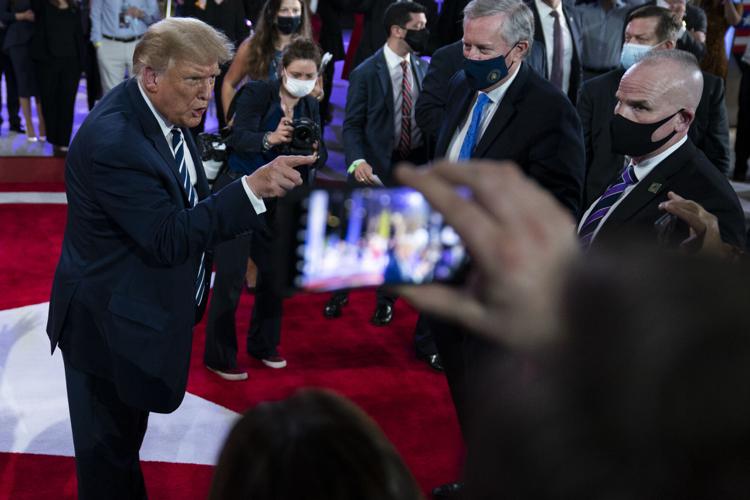 Election 2020 Trump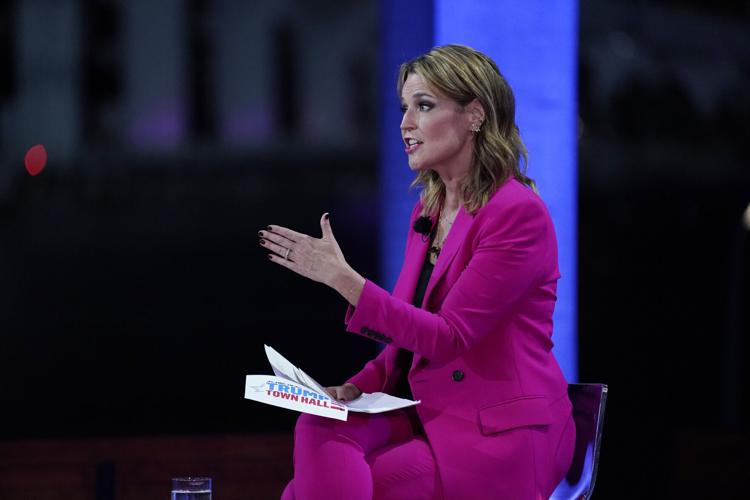 APTOPIX Election 2020 Trump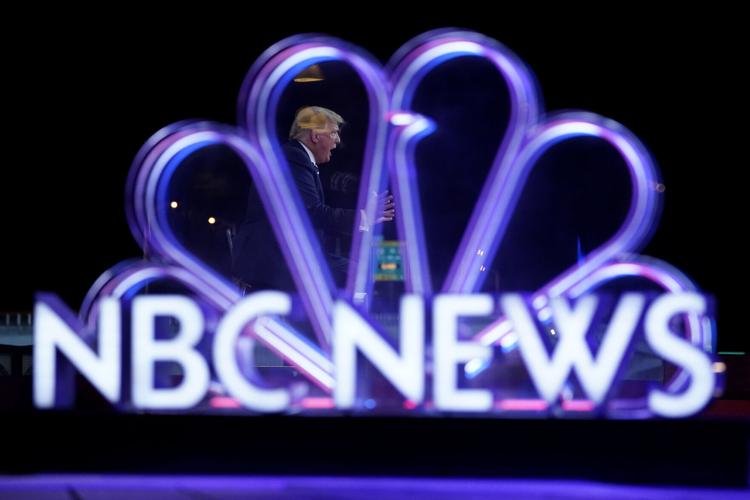 Election 2020 Trump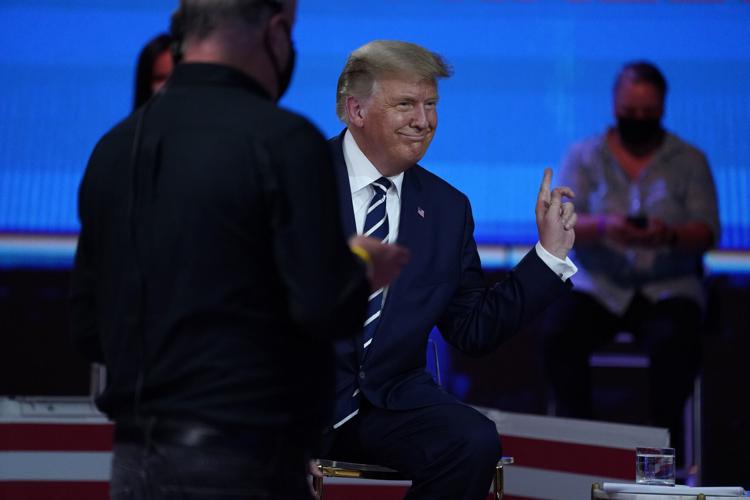 Election 2020 Trump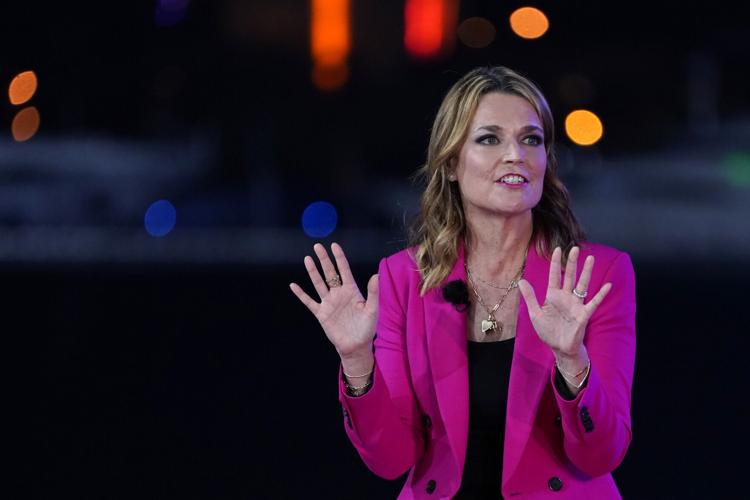 Election 2020 Biden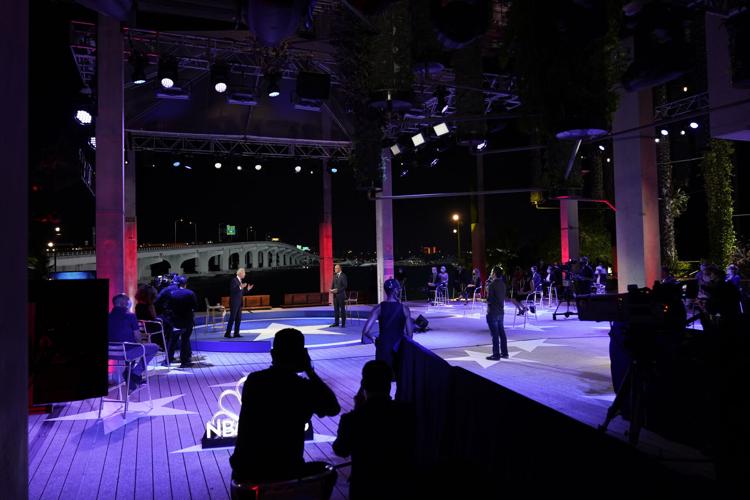 Election 2020 BIden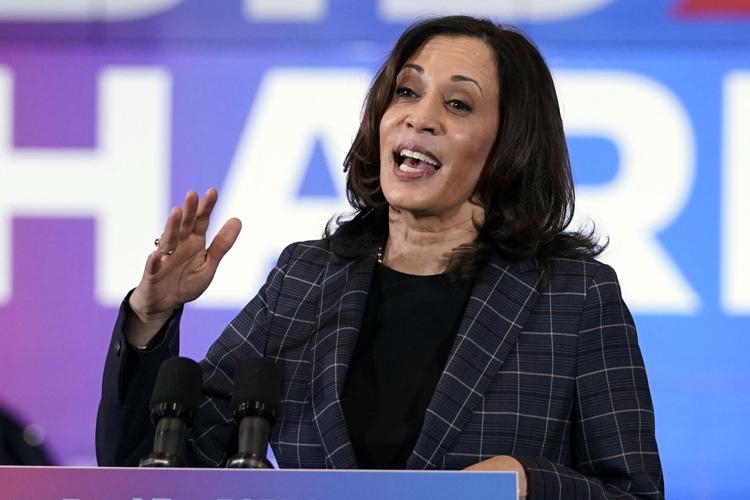 Election 2020 Biden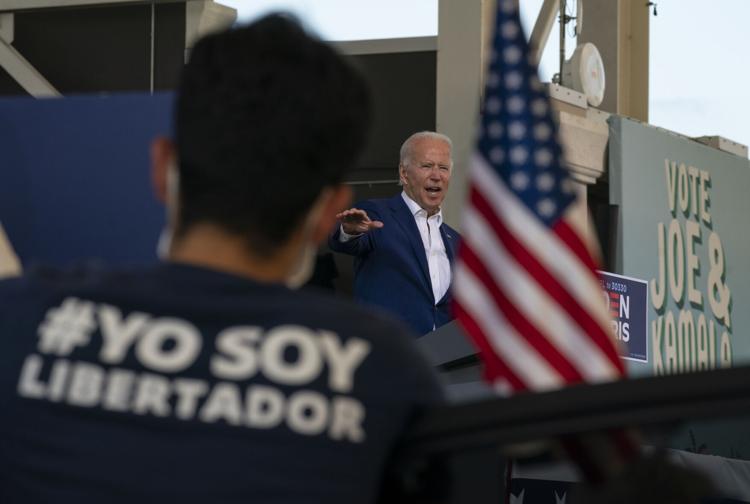 Election 2020 Pence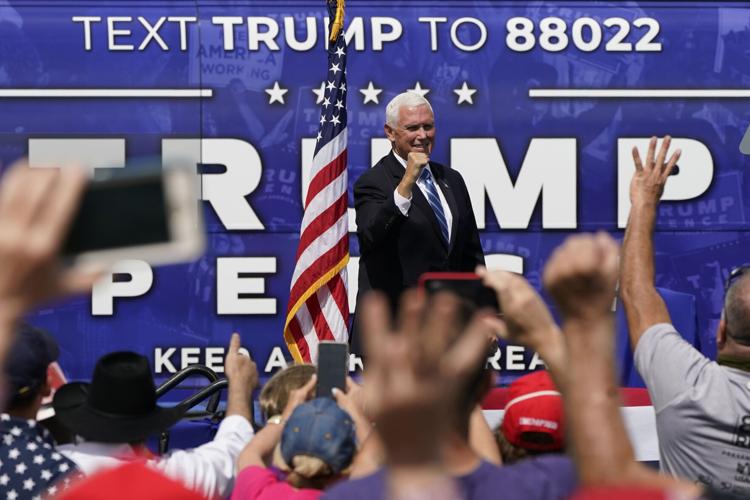 Election 2020 Trump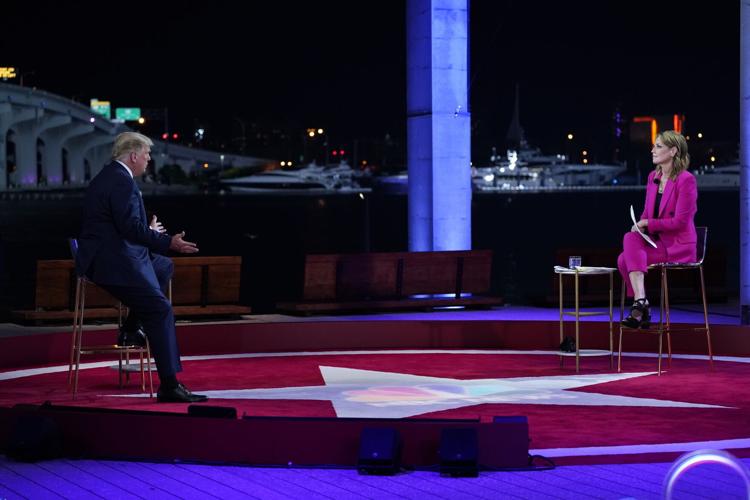 Election 2020 Trump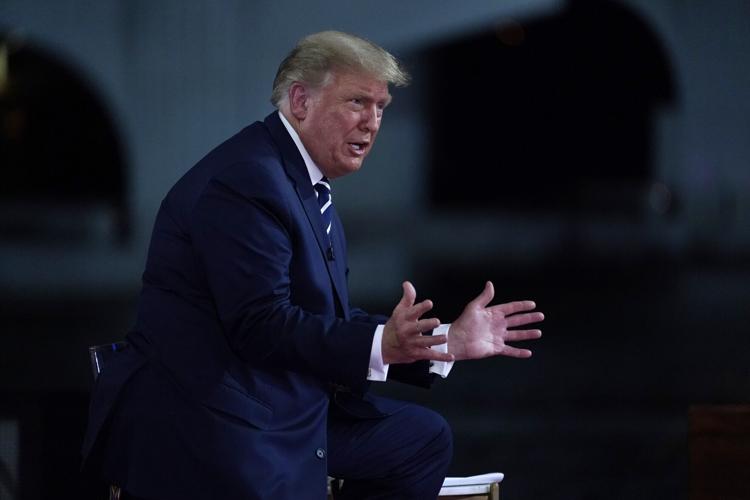 Election 2020 Biden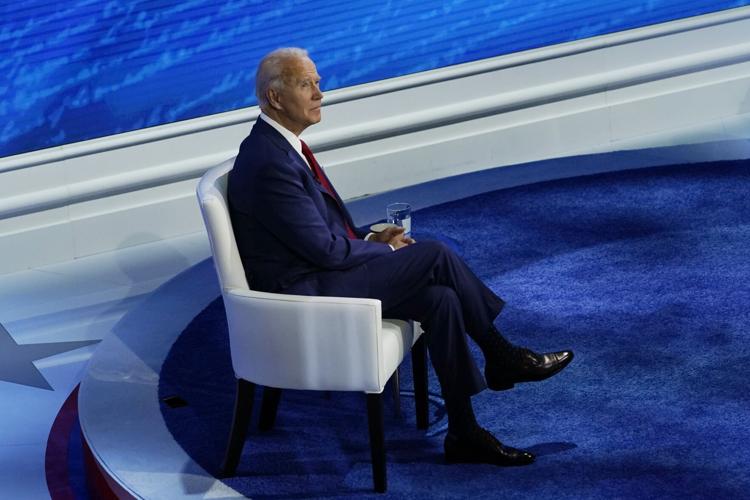 Election 2020 Philadelphia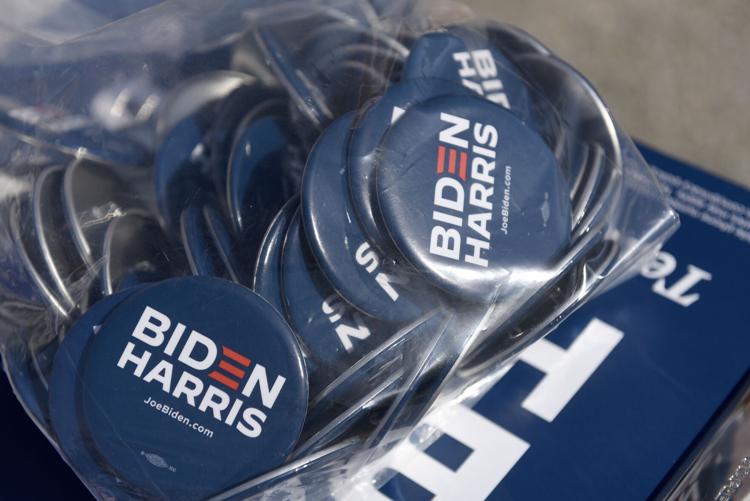 Get Election 2020 & Politics updates in your inbox!
Keep up on the latest in national and local politics as Election 2020 comes into focus.