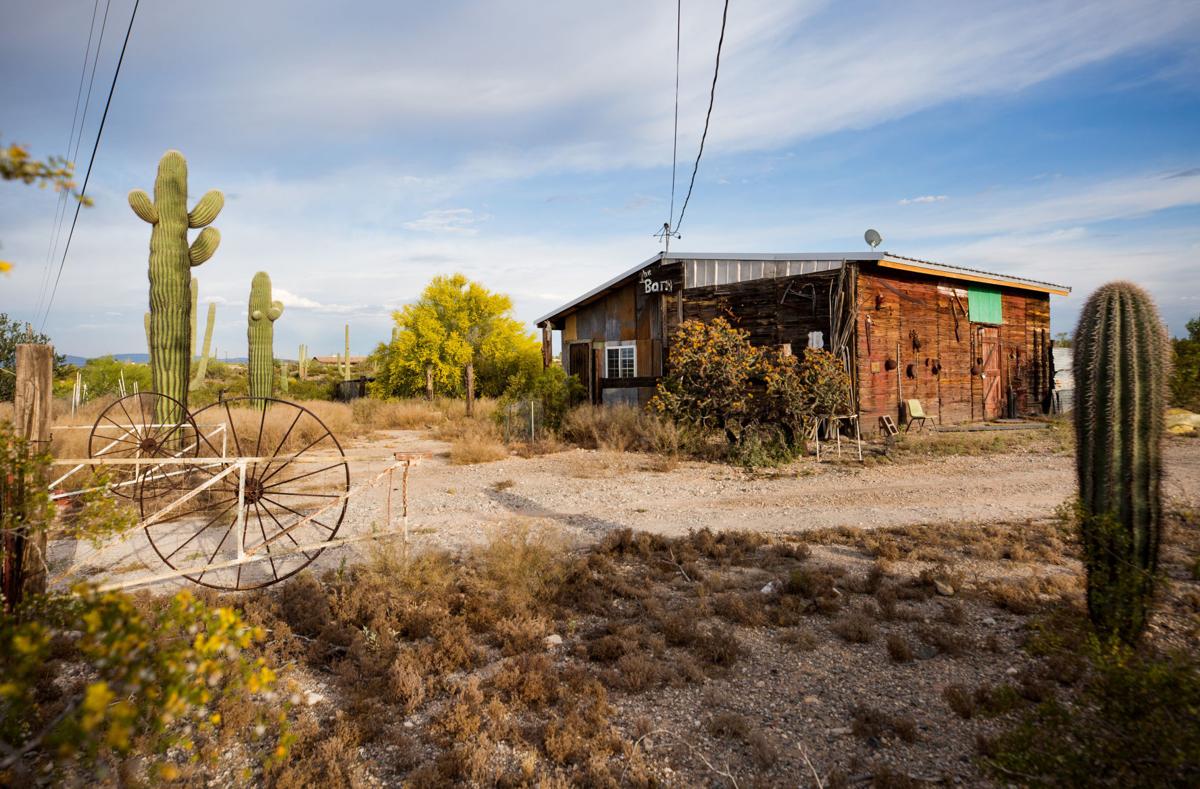 Jurors left the federal courthouse in Tucson Friday afternoon without reaching a verdict in the trial of Scott Warren, a border aid worker in Ajo accused of smuggling two Central American men. They will resume deliberations Monday.
Earlier Friday, defense lawyer Gregory Kuykendall told the 12 jurors that Warren was trying to alleviate the suffering of a man from Honduras and another from El Salvador. The men showed up unexpectedly at a makeshift structure in Ajo known as The Barn, used by humanitarian aid groups, in need of food, water and medical care for blisters on their feet, Kuykendall said.
Federal prosecutor Anna Wright called that claim a "cover story" and said Warren, a 36-year-old worker with the Tucson-based humanitarian aid group No More Deaths, was the "hub" of a human-smuggling ring that included a 67-year-old nurse and a man who ran a migrant shelter in Sonoyta, the Mexican border town south of Ajo, and others.
Warren's goal, according to Wright, was to "thwart the Border Patrol at every possible turn" and help illegal border crossings. She also noted Warren "was not getting money out of it, that much is clear."
Wright said Warren conspired to help Kristian Perez Villanueva, a 23-year-old citizen of El Salvador, and Jose Sacaria Goday, a 21-year-old citizen of Honduras, cross the border illegally and get to Phoenix.
Border Patrol agents arrested Warren on Jan. 17, 2018, outside The Barn after two agents said they saw him giving directions to Perez and Sacaria.
A federal grand jury indicted Warren on felony charges of conspiring to smuggle the two men and harboring them, the first such charges against a Southern Arizona border-aid worker in more than a decade.
The agents testified they believed Warren was pointing to nearby mountains to guide Perez and Sacaria around a nearby Border Patrol checkpoint.
On Thursday, Warren told the jury he was telling the two men that if they got injured or lost, they would need to find their way to Arizona 85 to get help. The highway is the only paved road for miles around and runs between two mountains. It was "critical" they understand how to hike toward the highway, rather than mistakenly hike away from it, Warren said.
Warren testified he had never met or heard of Perez and Sacaria when he returned from grocery shopping and found them at The Barn.
He followed protocols set up by lawyers advising No More Deaths and checked their feet and vital signs, and called a doctor. The doctor advised they keep off their feet and drink water. After his initial encounter with Perez and Sacaria, Warren said he barely spoke with them over the next few days while he taught classes and recovered from an illness.
Warren was the only person arrested in connection with the incident, despite agents stopping the Sonoyta migrant shelter operator, Irineo Mujica, twice at checkpoints in the weeks that followed, federal court records show. At one point, agents stopped Mujica while he was driving a van with a man who later admitted to crossing the border illegally.
Mujica is the leader of the migrant-support group Pueblo Sin Fronteras and helped organize caravans of Central Americans to the U.S.-Mexico border last year. He was arrested Wednesday in Mexico and accused of taking money in exchange for helping Hondurans cross into Mexico and move up to the U.S. border, Mexican federal prosecutors said.
The nurse, Susannah Brown, testified earlier this week she helps evaluate the medical needs of migrants and delivers water to the shelter in Sonoyta. Brown was sitting in the courtroom gallery on Friday. While Wright described her as a co-conspirator, Brown sat with her head bowed and pinched the bridge of her nose with her fingers.
Wright said photos taken by Perez and Sacaria and video from a gas station in Ajo where prosecutors said the pair waited for hours before Mujica drove them to The Barn indicate they were not in distress.
Kuykendall said the basis of the prosecution's argument was "just supposition." He called the argument that Warren concealed the two men "silly" and said, "If it weren't so scary, it would be laughable."
Warren had no intention of breaking the law, Kuykendall said. Instead, Warren "wanted to alleviate human suffering" and "prevent more of those red dots," he said, a reference to maps showing where more than 2,800 sets of human remains were found in Southern Arizona from 2000 to 2017.
Wright said most of the human remains Kuykendall cited as evidence of risk for the two Central American men were found dozens of miles to the west of Ajo.
"I'm not saying that's not happening," Wright said about border-related deaths. But those deaths are being used as a "smokescreen in this case," she said.
While the jury deliberates, Warren also is waiting for the verdict in a bench trial from last month on misdemeanor charges related to driving on unauthorized roads in a wildlife refuge in June 2017 and leaving water jugs and food for migrants.
Eight other No More Deaths volunteers were charged with misdemeanors related to humanitarian aid efforts in 2017.