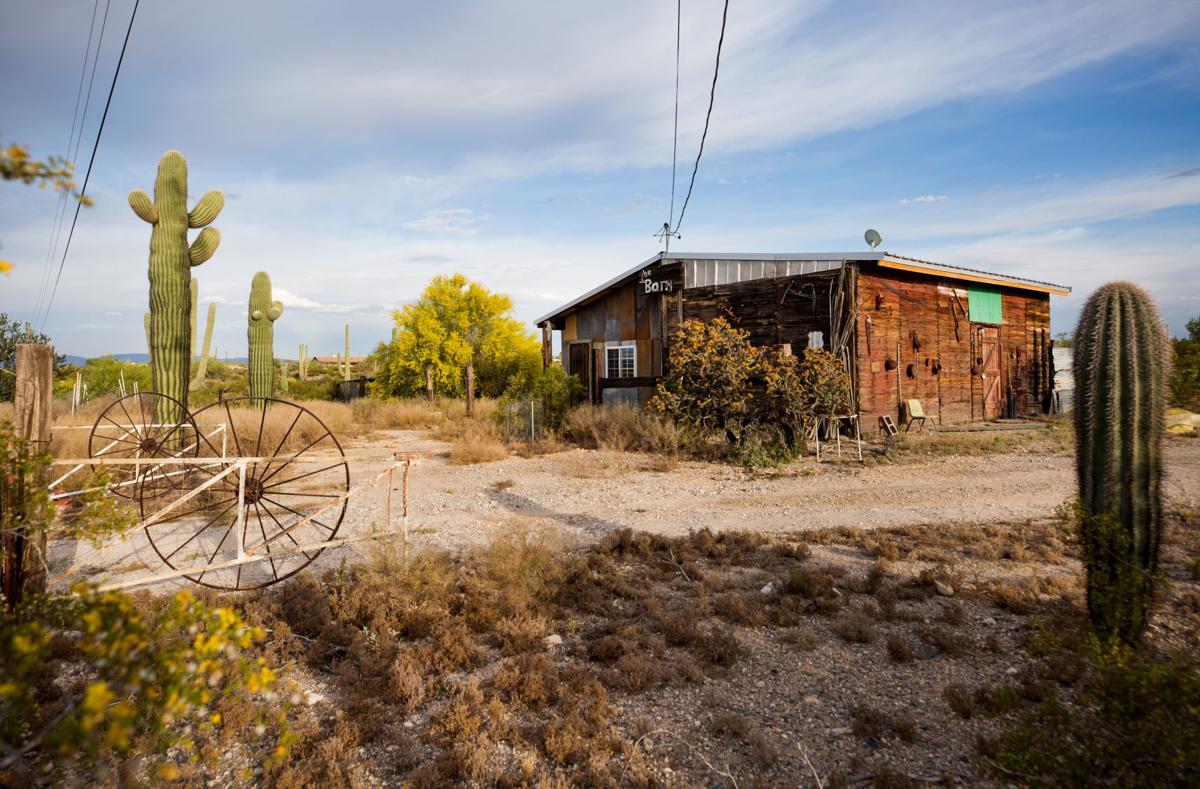 Federal prosecutors want to ban border aid volunteer Scott Warren from mentioning President Trump or any of his policies in court when they retry him later this month on human-smuggling charges.
Any mention of the president or his administration by the defense would be irrelevant and could unfairly influence the jury, prosecutors claim.
Warren's lawyers argue that the ban would violate his constitutional rights, including his right to free speech.
And they note that the prosecutors themselves brought up the only mention of Trump in Warren's previous trial.
The two sides traded arguments in court filings on Thursday and Friday, nearly one week before the retrial on Nov. 12. U.S. District Judge Raner C. Collins of Tucson has not yet ruled on the issue.
Warren faces two felony charges of harboring two Central American men. One of the two men said "Warren took care of them ... by giving them food, water, beds and clean clothes," according to a Border Patrol agent's explanation of the charges in court documents.
Warren faced an additional charge of conspiring to transport and harbor these men in his first trial, but prosecutors dismissed it after a jury couldn't decide in June if Warren committed any crimes.
Prosecutors need to explain why they believe any mention of Trump would unfairly sway jurors, Warren's lawyers argue.
Prosecutors are acknowledging that the mention of Trump or his policies would likely reflect badly on their cases against immigrant-rights advocates, said Katherine Franke, a law professor at Columbia University.
She is also the director of a law project at Columbia that filed a friend-of-the-court brief in Warren's case due to his religious liberty claim. The project commonly advises the courts on how to approach these types of claims.
Warren's case is part of a larger trend of prosecuting immigrants' rights activists under the Trump administration, Franke said.
This trend should be discussed in his trial for jurors to consider, said Paige Corich-Kleim, a spokesperson for the Tucson-based humanitarian group No More Deaths.
Warren is one of several volunteers for No More Deaths that the federal government has prosecuted under the Trump administration.
Warren volunteers with the group to search the Southern Arizona desert for distressed unauthorized migrants crossing the border. While searching and leaving behind water, he has found more than a dozen sets of human remains.
Since 2001, more than 3,000 unauthorized migrants have died in the deserts of Southern Arizona, according to the Pima County medical examiner's office and Humane Borders, another border-aid group.
This attempt to ban Warren from mentioning Trump only underscores the trial's political nature, Corich-Kleim said. "We've always seen this as a political trial."
The proposed ban on Trump's name and policies is also "legally irresponsible," said Franke, the Columbia law professor.
Criminal law requires a high standard of proof for intent, which makes Warren's motivations relevant, she said. And she said those motives could very well be to step in where the Trump administration has neglected unauthorized migrants crossing through the Southern Arizona desert.
Warren's lawyers called the prosecutors' proposed ban "highly unusual." They point out that the ban would silence any mention of the person who holds "ultimate authority" over the prosecution of Warren. Trump appointed the federal prosecutors who hold the highest positions in Arizona and the U.S. Department of Justice.
"I don't think the Justice Department can have it both ways," Franke said. They can't aggressively enforce Trump's immigration policies and then distance themselves from Trump and his policies when they want to get jurors on their side, she said.
It's normal for prosecutors to seek to exclude certain types of evidence to prevent a trial from becoming a "political stunt," but that's very different from banning specific words like the president's name, she said.
"I've never seen anything like that before," Franke said. "This is highly unusual."
Katherine Barnes, a law professor at the University of Arizona, was not surprised prosecutors sought the ban, although it was broader than she would have requested.
The reason courts have rules to prevent unfairly influencing jurors — what lawyers call unfair prejudice — is to have jurors make decisions based on what actually happened and not other factors, like their emotions.
Neither side would want the jury's decision to be a vote on Trump, she said. There's no telling how that could turn out.