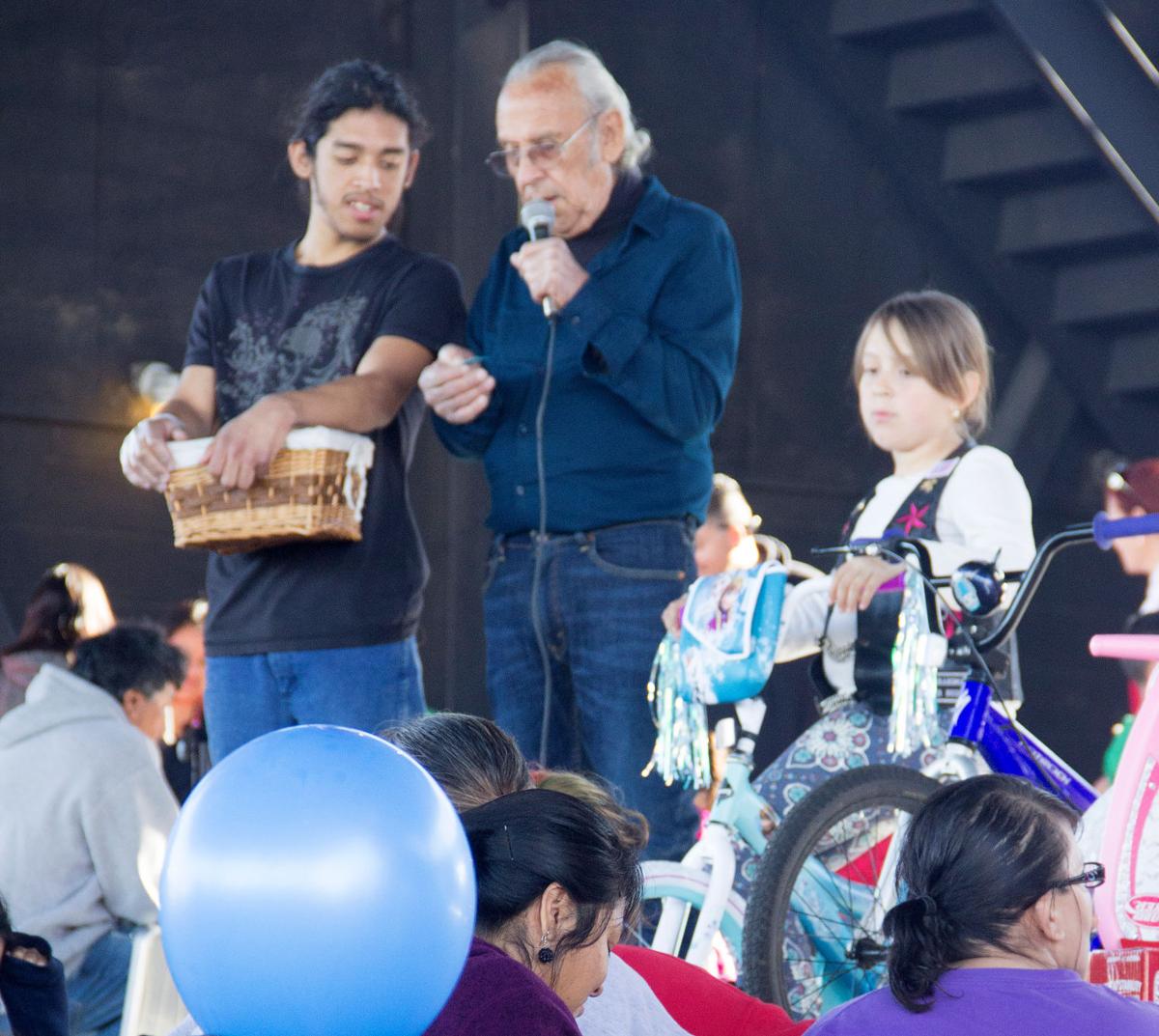 Ramon Coronado Gonzales, the man renowned for bringing Christmas miracles to children in South Tucson for almost a half century, passed away Thursday, Dec. 17, due to complications from COVID-19.
Gonzales was the founder of Miracle on 31st Street Christmas party, an event that grew from a backyard barbecue on Christmas Eve into a seasonal party that gifted toys to 10,000 children annually.
"Outside of his family, the party was the most important thing in his life. He started doing it with his mother and when she passed on, he continued with it. It is what he lived for," said Gonzales' son, William.
Begun as a small gathering for the Gonzales children and a few friends, the event grew over 49 years into a beloved tradition that impacted generations of South Tucsonans, many of whom attended as children and returned as adults with their own kids.
Others came back to give time, money or toys to perpetuate the Christmas miracle, which also garnered support from local businesses, law enforcement, government agencies and civic and social groups citywide.
Gonzales was often surprised by the longevity and scale of the party, which grew so large after several decades that it was moved to the Tucson Rodeo Grounds and then to Tucson Electric Park. For the past few years, it was held at AVA Amphitheater at Casino Del Sol, where more than 10,000 children and their families received toys, candy, food and visits with Santa, who arrived in a parade of classic cars.
William said the party was a labor of love for his father, a retired sheet-metal worker who was born in South Tucson to Adelaida Coronado Gonzales and Adolfo Gonzales.
"He pretty much worked on it year-round and was always worried he wouldn't have enough toys. He never gave up, even if it was down to the last minute where he had to collect a certain number of toys. He wanted to see smiles on the kids' faces and see them enjoy Christmas. Throughout his life, he faced pain and hardship and didn't want others people to feel that way, so he gave what he could to the community," said William.
Gonzales is survived by his wife of 29 years, Carmen; his sons, Kevin, Manuel, Ramon Adolfo and William; a daughter, Ruth Valdez; several nieces and grandchildren. He is also survived by many long-time friends.
William recognized Ramon's close friends, Larry Gonzales and Suavecito Martinez, who have coordinated the party's classic car parade and helped his father collect toys for the past few years.
Larry Gonzales said a socially distanced version of the parade, excluding toy distribution, will go forward in Ramon's honor: The "Christmas Caravan Cruise Parade on 31st Street Through South Tucson" will be held on Saturday, Dec. 19. Cars, trucks and motorcycles will gather at 8 a.m. at Rudy Garcia Park, more commonly known as Rodeo Park, 5001 S. Nogales Highway, at the corner of South Sixth Avenue and East Irvington Road. The parade will begin at 9:45 a.m. Toys will not be distributed, but there will be special appearances by Santa Claus, the Grinch and other characters.