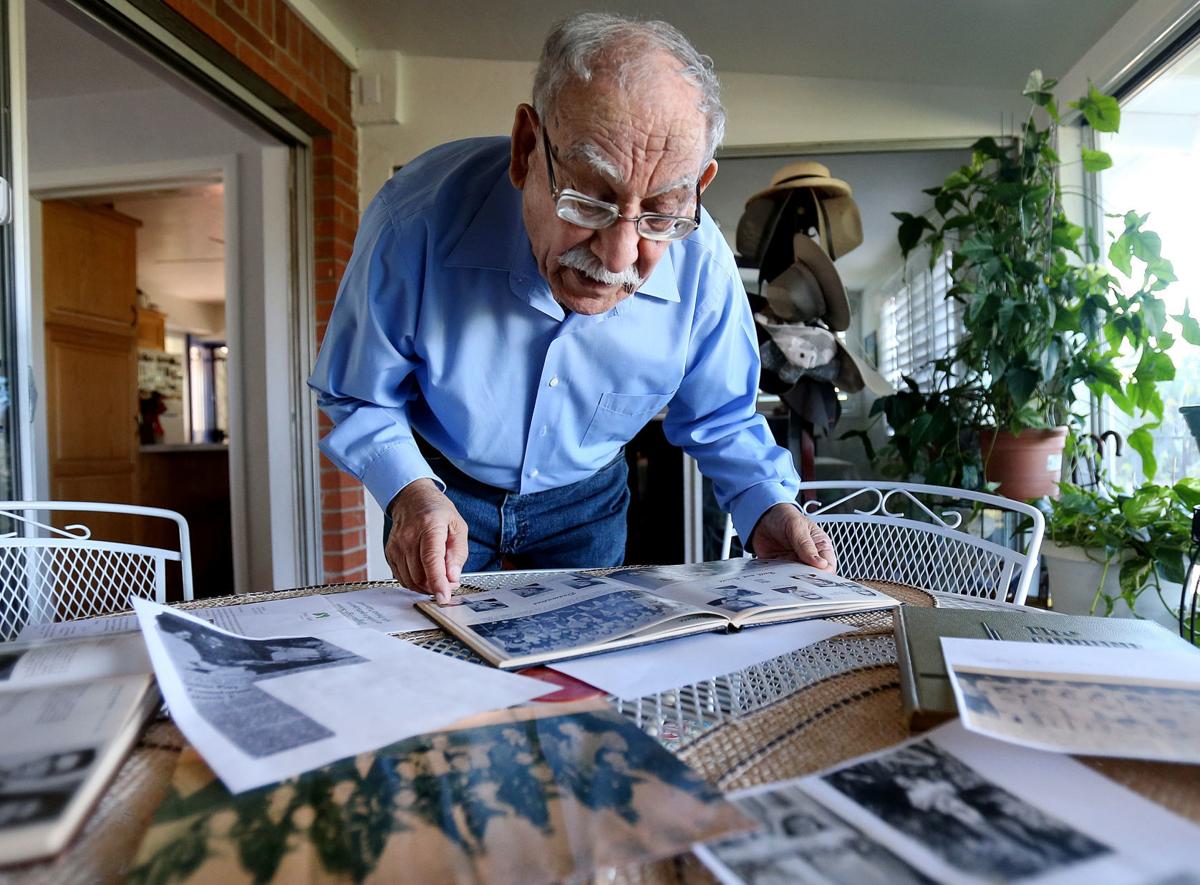 In 1960, three teens in Douglas took tests for 2½ days with their classmates — but it wasn't for grades.
The students — among 440,000 high-schoolers nationwide — were taking part in a landmark study funded by the U.S. government known as Project Talent. The study would track them from their youthful days to their retirement years and measure aptitudes and abilities, interests, personality traits, cognition, health, home life and aspirations for the future.
In Arizona, the schools selected for the government study were Douglas High School, which included ninth-graders at Douglas Junior High in Cochise County; Thatcher High in Graham County; and St. Michael Indian School on the Navajo Nation in Apache County.
"Project Talent was designed to be nationally representative — so great care was taken to ensure the schools were geographically and demographically diverse," said Sabine Horner, Project Talent spokeswoman, in explaining how the Arizona schools were chosen for the study.
Among those students in Southern Arizona taking part were twin siblings Jon Long and Sidonia "Lisa" Glenn, now 75, and Bill Enriquez, now 74. When they took the test, the twins were 16-year-old juniors. Enriquez was a 15-year-old freshman.
They, like the others, would be tracked over their lifetimes by the study, now nearly 60 years old and still collecting data.
Thinking back to his junior year in high school, Long remembers taking the Project Talent test, but he didn't realize "it was a big deal" until later when he was contacted for follow-up questionnaires.
"It hit me it would be a long-term, important project," said Long, now a retired doctor in Tucson who specialized in obstetrics and gynecology.
Last month, researchers connected with 22,500 original participants to take part in a new follow-up Aging Study that "will have a special focus on memory and cognitive health in an effort to develop evidence-based policies to combat the looming Alzheimer's crisis," said Horner.
The National Institute on Aging is funding the study, and the institute reports that by 2050, Americans living with Alzheimer's disease will more than triple, reaching 16 million.
Researchers also will analyze how "early life circumstances and characteristics impact our ability to age well. They are particularly interested in examining brain health and cognition," says literature mailed to participants.
Among the data to be studied are "cognitive and demographic information from participants, together with information about work history, military service, educational attainment and health. Combining this new information with the information collected in 1960 and beyond will offer an unprecedented opportunity to understand factors that impact how we age," according to researchers.
Long, Glenn and Enriquez, who all remain active, travel and exercise daily, find the Aging Study and the search to understand why some people get dementia and some do not a necessary investigation.
"It is absolutely right-on," said Glenn, a retired educator who lives in Willcox.
She and her husband, Lloyd, have two children and two grandchildren. The more information researchers can study about a person throughout their life may lead to answers about dementia, she said.
"I think it is a wonderful thing."
"This study will point to discoveries — possibly predicting who will or will not get Alzheimer's — in the future," said Long. "One thing I do know is that exercise is good for the body and for aging well," said Long, who walks or rides his bike 2½ miles every day with his wife, Sue. The couple live on Tucson's west side, near the Tucson Mountains. They have three children and two grandchildren.
Enriquez, a retired lawyer, looks forward to researchers using the data on participants to find discoveries about Alzheimer's. He said the aging study is the only follow-up test he has participated in for the project.
"There are a lot of people who are afraid of getting dementia. People are getting frantic about this," said Enriquez, mentioning the recent announcement from retired U.S. Supreme Court Justice Sandra Day O'Connor being diagnosed with dementia, probably Alzheimer's disease.
"I have my señor moments," he said, smiling. "I think we all worry about it. There are times I can't remember the title to that song or the title to that movie. I can't remember words in English or in Spanish. But, then it all comes back," he said, while his wife, Maria del Refugio, looked at her husband and laughed. The couple have two children and a grandson.
Researchers conducted studies at the one-, five- and 11-year marks after high school graduation, and periodically mailed questionnaires to participants until the mid-1970s. In 2009, researchers began to re-examine the Project Talent data and recognized its value, launching major efforts to find the original participants and beginning to plan for a new series of studies.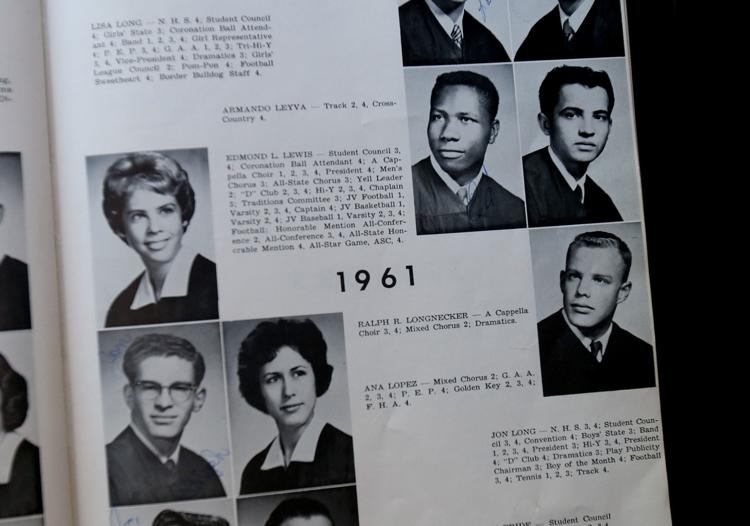 The lives of participants
Growing up in Douglas, Long said he always wanted to be a doctor. As an OB-GYN, he delivered close to 3,000 babies during his career.
After high school, Long received a bachelor's of science degree from the University of Arizona in 1965. He was accepted into a Navy program and received a deferment to attend medical school at George Washington University, graduating in 1970.
As a Navy lieutenant commander, he worked in general medicine at the Oakland Naval Hospital in California, the Fleet Marine Force, Pacific, in Hawaii, and the Marine Corps Air Station in Kaneohe Bay, Hawaii, before his honorable discharge in July 1974.
Long returned to Tucson and was accepted into a residency program, specializing in obstetrics and gynecology at then-University Hospital, entering private practice in 1977.
In 2011, Long was diagnosed with cancer, and surgeons removed two-thirds of his colon. For six months, he underwent triple-drug chemotherapy daily, and has been free of cancer for seven years.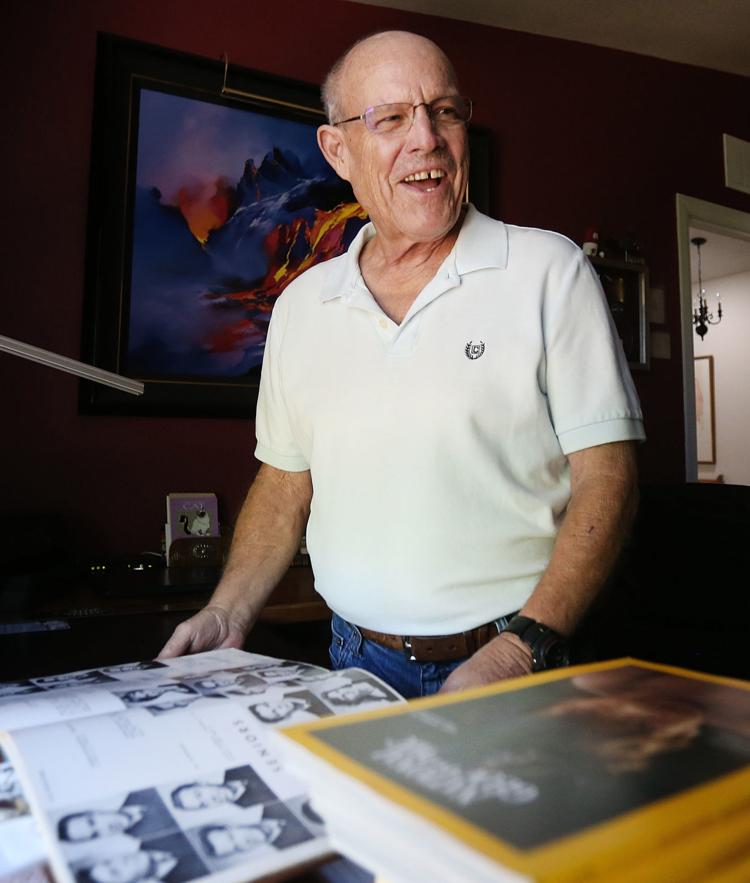 "When he was going through chemo, in a large room with about 40 other people — teens to elderly — we realized how lucky Jon was. It made us humble and Jon was very positive through it all," said his wife.
Long was contacted for five follow-up studies, including one in 2014 — a Twins & Siblings Study.
"I don't remember the questions. I just answered the questions and put it in the mail," said Long, who also has another sister.
"Lisa and I are very close," said Long. "For two years in high school, I think we had ESP (extrasensory perception). We knew where each other was, and how each of us felt. I knew when she was sick."
His twin sister remembers more.
"In the twin study, they asked about schools from elementary on up to college and their locations," recalled Glenn.
"What is interesting is that I am sure they compared Jon and I, but I don't remember them asking questions about Jon. It all was about me."
In the Twins & Siblings Study, researchers gathered data "to understand whether participants' later life health is the result of genetic or environmental factors, or a combination of both," officials said.
The Aging Study will have researchers gathering "information from twins and siblings to explore the role that education plays in reducing the risk of dementia. Researchers will also explore the impact that socioeconomic disadvantage in childhood has on the development of resilience."
Nearly 60 years ago, Glenn remembers taking the original Project Talent exam in homeroom. "They explained the project was a way to follow a group of students and gain information over a long-term basis," she said. "I remember it being important and different because it was a lifetime survey."
Once results were released to the school, Glenn remembers meeting with her counselor. She eventually learned she had high marks in language and communication. She said she also excelled in analytical thinking and in drawing conclusions.
"I've always loved learning," said Glenn. She said she thought about becoming an astronaut, archaeologist, astronomer or an oceanographer, but she didn't have female role models or encouragement to study those fields.
"I think that is why I went into teaching," she said, explaining her curious side and attraction to lifelong learning.
Glenn graduated from the University of Arizona in 1965 with a bachelor's of arts degree, majoring in education, and taught in the Sunnyside Unified School District before moving to Willcox with her husband.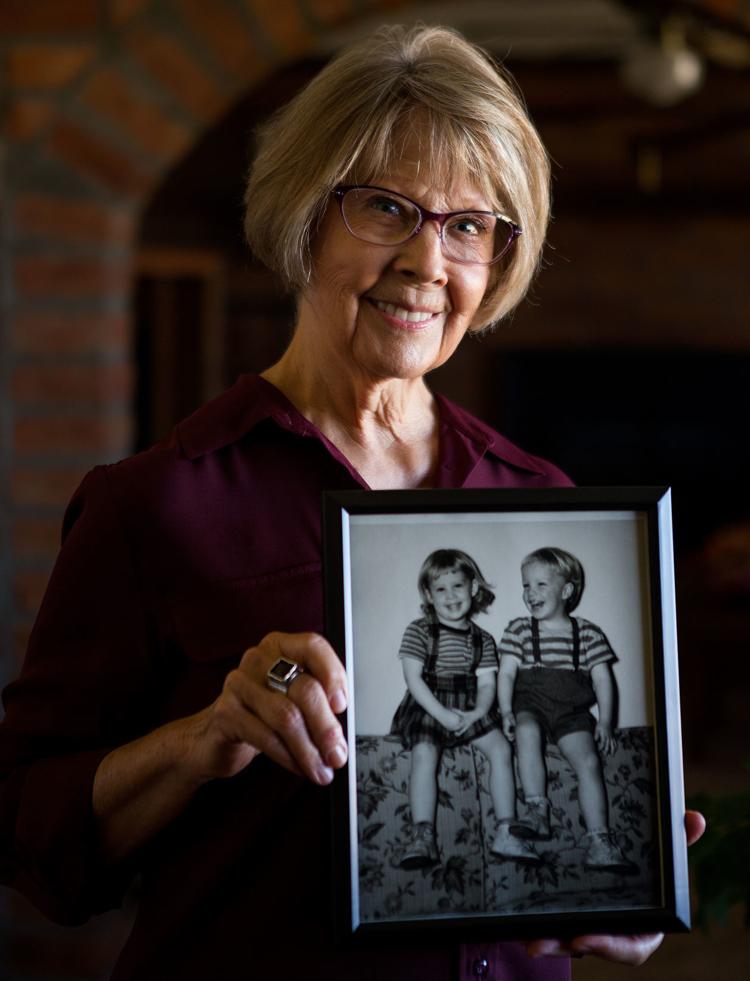 Glenn taught for 26 years in Cochise and Graham counties. In 1997, she was diagnosed with breast cancer. "I am very grateful. I caught it early," she said, undergoing treatment in Tucson and now being cancer-free for 21 years.
Enriquez was a 1-year-old when his parents brought him to Douglas in 1944 from Granados, Sonora, located at the foot of the Sierra Madre, about 170 miles south of Douglas. His father worked in construction and helped build the Bisbee/Douglas airport, said Enriquez.
Enriquez lost his mother to cervical cancer when he was 4, and his father reared four children alone after a second marriage ended in divorce.
In the summers as a teen, he worked on a ranch owned by relatives in Granados, and also in Willcox and Elfrida in cotton, chile and lettuce fields.
After high school, Enriquez attended the UA and received a bachelor's in 1967 from the College of Education, majoring in Spanish and English. A year later, he received a master's in Spanish and went on to law school, graduating in 1972.
He was hired by the nonprofit Legal Aid Society, now known as Southern Arizona Legal Aid, and oversaw five neighborhood law offices that represented clients pro bono.
"I hired law students and attorneys mentored the students in cases involving divorces, auto accidents, family law and immigration," said Enriquez.
Enriquez eventually began a private practice, handling criminal and civil cases, before he was appointed as a judge for the Industrial Commission of Arizona to hear cases and enforce laws protecting the life, health, safety and welfare of state workers.
He later became a litigator for the state Compensation Fund, an insurance fund established to help Arizona employers provide medical coverage, rehabilitation and supplemental income for workers injured on the job.
"I have done pretty well in life," said Enriquez, who walks about four miles a day with his wife, does yardwork, maintains rental apartments and writes short stories, poetry and family history.
In the current Aging Study about memory and cognitive health, all three participants filled out and mailed questionnaires, and did telephone interviews.
Researchers hope to reveal the findings in the fall of 2019. They hope to understand the health disparities between minorities and whites, and to examine the long-term effects of attending racially segregated versus integrated schools, Horner said.
"The Project Talent generation has contributed to important research in the past five decades," said Susan Lapham, a vice president at the American Institutes for Research.
"Now, they have the opportunity to help us address some of the most pressing public-health concerns currently facing our country."
Cold War focus
The original study was developed by the American Institutes for Research and funded by the U.S. Office of Education and the U.S. Office of Naval Research. It was during the Cold War, and the Soviet Union was already successful in the launch of Sputnik 1, the world's first artificial satellite.
U.S. leaders wanted to gauge what teen-agers were being taught in schools "to ensure that the talents of America's young people were being effectively identified and utilized to secure the nation's place as a global superpower," said Horner.
The original Project Talent study cost $2 million and provided information to high school students about career choices. It also led school districts to understand the importance of guidance counselors and the need to hire more, Lapham said.
Hundreds of studies have been done from the data collected in 1960, including dissertations and articles for scientific journals.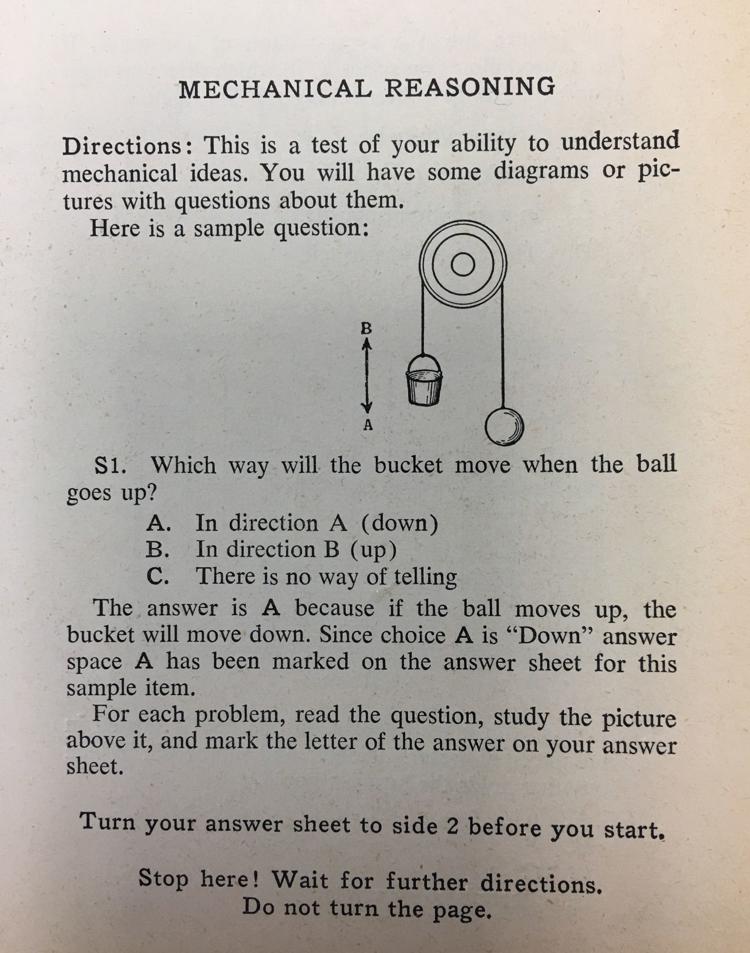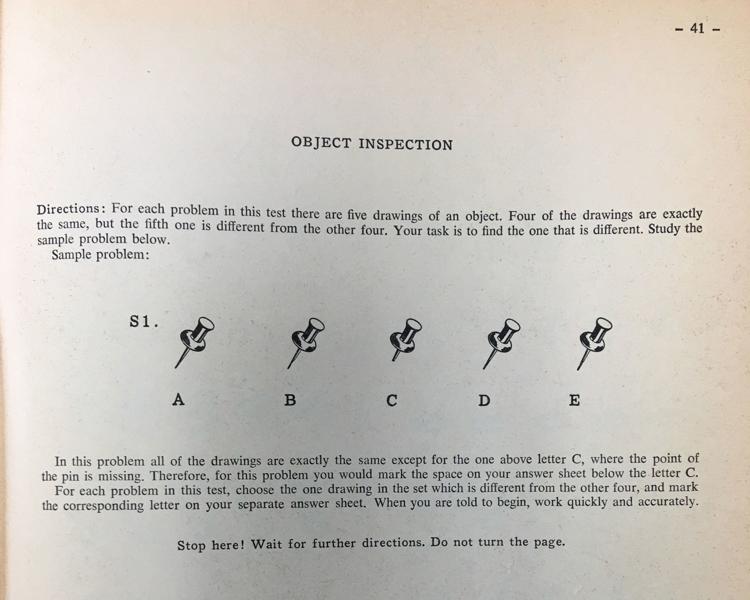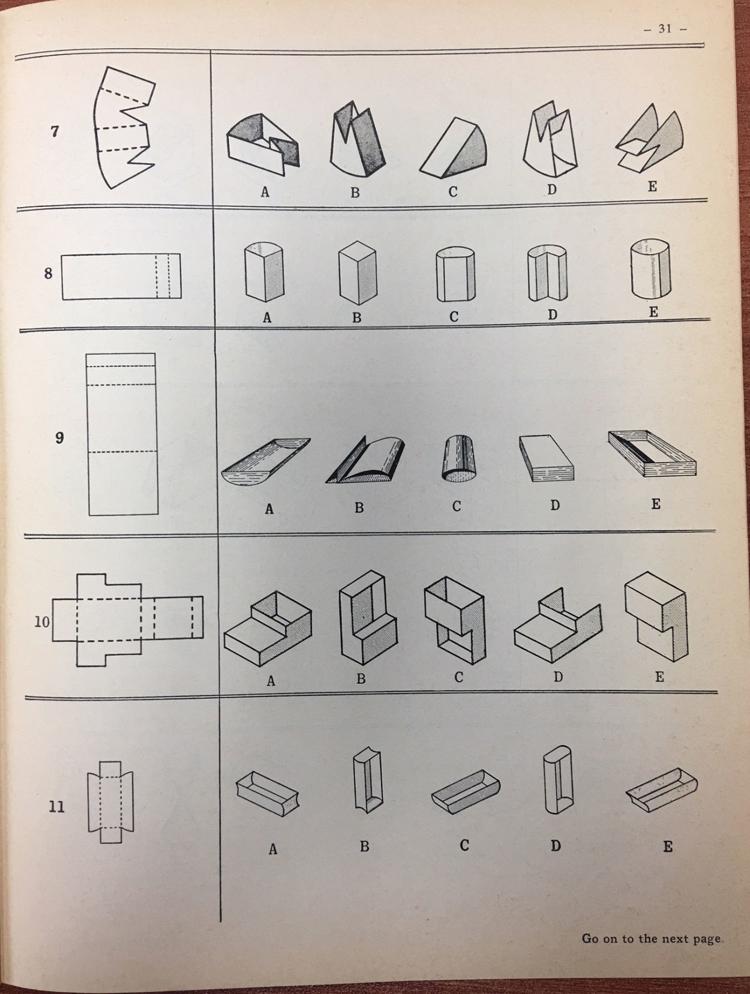 Contact reporter Carmen Duarte at cduarte@tucson.com or 573-4104. On Twitter: @cduartestar