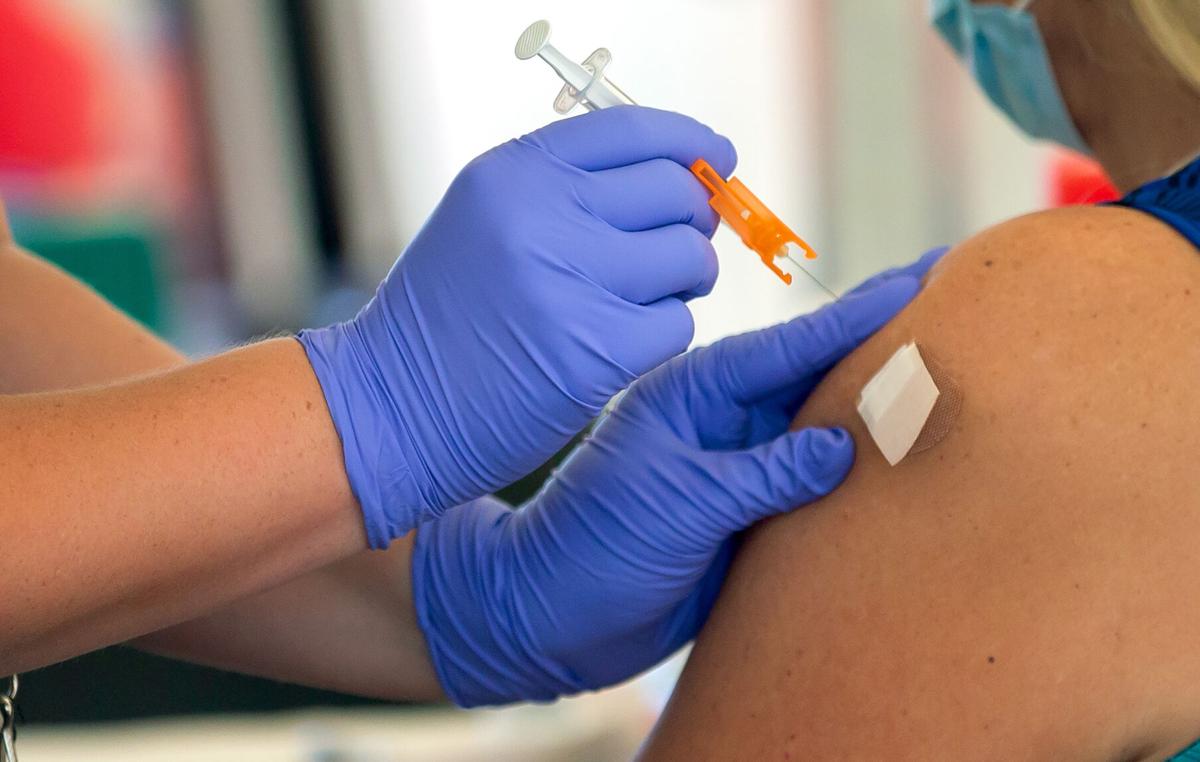 The Delta variant, a new, highly transmissible variant of the coronavirus that causes COVID-19, is spreading in Arizona and Pima County.
Scientists have detected seven cases in Pima County since May, according Dr. Theresa Cullen, the director of the county's health department.
The actual number of Delta cases, however, is likely much higher.
"My suspicion is that in the next week or two, the Delta variant will become predominant in the state," said Dr. Joshua LaBaer, executive director of Arizona State University's Biodesign Institute. "We'll have to wait for the sequencing data. That's always lagging by about two weeks. So it will take a little while for us to accumulate that information."
The Alpha variant, which originated in the United Kingdom, had been the dominant variant for many weeks in tests run at Arizona State University's Biodesign Clinical Testing Laboratory, LaBaer said. Then suddenly the number of Alpha cases dropped in mid June, around the time scientists started discovering more Delta cases in Arizona.
In other countries such as the U.K. the Delta variant has unseated the Alpha variant as the dominant coronavirus variant, said LaBaer.
"So we would expect that if the Delta variant appears here in Arizona it will get a foothold. And my suspicion will be that it will become dominant here."
Over the last 10 days in Arizona, cases have slowly started to increase after plateauing for a while, said Dr. Joe Gerald, an associate professor with the University of Arizona's College of Public Health.
"It's not enough to raise concerns for another surge," he said, adding that the improvements in the case numbers have stalled and reversed. "I think one explanation for that could be greater penetration of the Delta variant."
If cases do continue to rise, it's going to be slow, Gerald said. However, the good news is that he doesn't expect the number of hospitalizations to follow.
"Cases may continue to inch up just a little bit, but I don't expect hospitalizations to change much," he said, pointing out that when cases rose in Scotland, it didn't lead to a proportional rise in hospitalizations.
While Gerald and LaBaer are concerned about the Delta variant, neither think it will likely overwhelm the state's hospitals with COVID-19 patients.
They both said that overall immunity is high enough in Arizona to avoid this.
"We've seen the vaccination rate in Arizona slow quite a bit," LaBaer said. "We are still getting vaccines into arms daily, but not at the rate we were. The more people we get vaccinated, the less we have to worry about these variants."
The slowing vaccination rate doesn't make us especially vulnerable to the Delta variant due to a large number of people who have recovered from COVID-19, even though the strength of their immune response may vary more widely than if they had been vaccinated, Gerald said.
Gerald and other health experts in the state want to know the number of vaccinated people who were previously infected. With these data in hand they could better assess the state's vulnerability to new variants because they could determine the number of people who have not been infected or vaccinated.
They have asked the state to give them this information, but officials have been slow to turn it over, Gerald said.
"I think as a population, we're in pretty good shape," Gerald said. "But there are going to be pockets within that population that might see very dense or heavy outbreaks."
The CDC has categorized the Delta variant as a "variant of concern," among the most worrying variants in circulation.
It concerns health experts because it is much more transmissible than the Alpha variant, which was even more transmissible than the variant that started the global pandemic.
The Delta variant seems to have a higher degree of immune escape. That is, in some cases it seems to render vaccines less effective, especially if you have only gotten one shot and your vaccine of choice requires two.
A study from Public Health England showed that the Pfizer-BioNTech vaccine was much less effective against symptomatic disease after just one shot than after the second shot.
The Delta variant may also cause more severe cases of COVID-19.
"If you had two unvaccinated people and you exposed one to the U.K. variant and one to the Delta variant, the person exposed to the Delta variant would have about a 75% or 80% higher chance of being hospitalized,'' Gerald said. "So if you're unvaccinated there's reason to worry about the Delta variant. It spreads like wildfire, and it causes a little bit more severe disease."
While COVID-19 vaccines do protect against the Delta variant, some breakthrough cases are bound to happen, LaBaer said, adding that there's about a 1-in-10,000 chance of it happening.
A breakthrough case happens when a fully vaccinated person contracts COVID-19.
The wide majority of these breakthrough cases are mild, sometimes moderate, LaBaer said. And the chances of a serious case of COVID-19 that puts a fully vaccinated person in the hospital is "lightning-strikes rare."
People who are opposed to getting vaccinated for ideological reasons, sometimes called anti-vaxxers, are not the only people who have not been vaccinated yet.
Pima County Health Director Dr. Theresa Cullen pointed out that there are many reasons people do not get vaccinated.
For immunocompromised people, for example, "no data are available to establish COVID-19 vaccine safety and efficacy," according to the CDC.
And health officials have not yet approved a vaccine for children under the age of 12.
White House chief medical advisor Dr. Anthony Fauci has said that children are more likely to get infected with COVID-19 from the Delta variant than previous variants because it's more transmissible, but he stopped short of saying that children are more susceptible to the Delta variant than other variants.
"I think it is fair to say that younger people tend to have less severe infections than older people do," LaBaer said. "This is not a virus that ignores young people, and young people do get ill, so we would like to protect those folks. … If you're in a crowded circumstance and indoors, that might be a good time to wear masks."