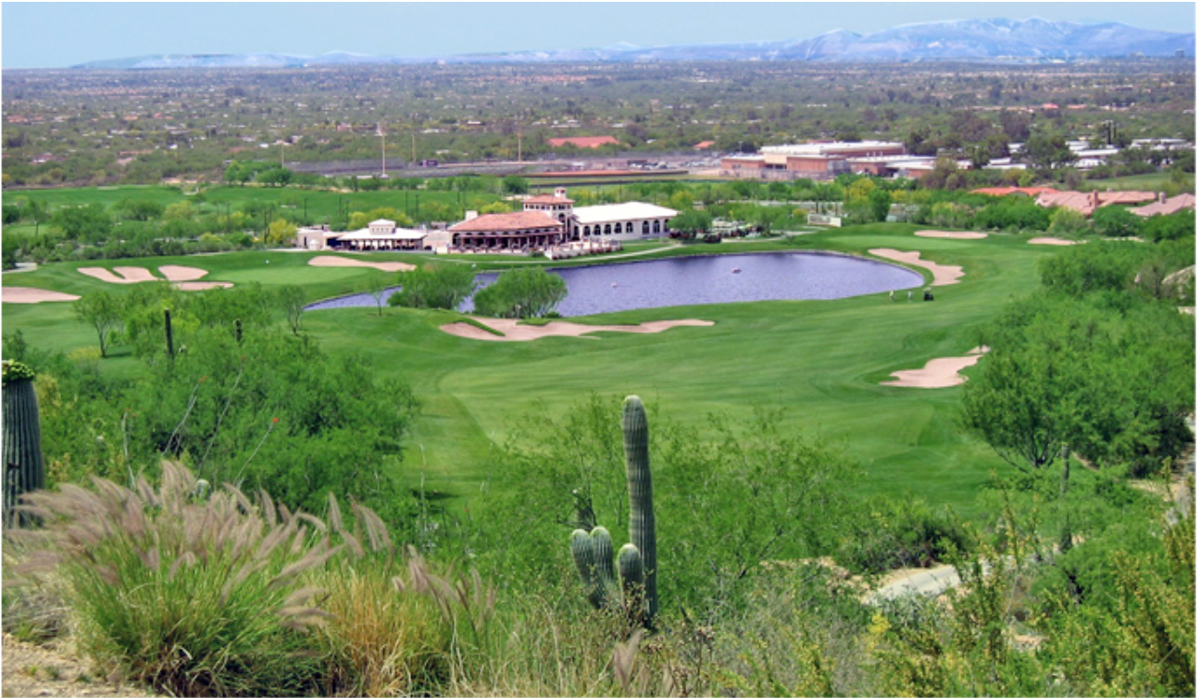 A local homeowners association on the city's northeast side has purchased its development's golf course.
The Sabino Springs Homeowners Association voted to buy the Arizona National Golf Club that is the centerpiece of its 516-home community near Snyder and Harrison roads.
The Robert Trent Jones Jr.-designed course was bought from Romspen Arizona National LLC for $1.5 million.
"We are thrilled to have the Sabino Springs community on board and directing us into the future," says Jeff Brandt, general manager of Arizona National. "With how intimate a connection they already have with our golf course and how much they already care for our surrounding land, it only makes sense our partnership is now official."
Arizona National opened in 1996 and the homeowners association leased it when previous owners were facing bankruptcy, said Donna Wood, interim community manager at Sabino Springs.
"That bought us time to figure out what to do," she said. Nearly 75% of homeowners agreed to the purchase.
"It was a way to control the destiny of our property values and this amazing course," Wood said.
The development was designed with an emphasis on preservation and animal protection and almost half of the 430 acres are undeveloped.
Each homeowner will pay an extra $100 a month for the loan payment. The course is managed by Indigo Golf Partners.
Other recent commercial transactions include:
Mister Car Wash bought 1.38 acres of land at the southwest corner of Rancho Sahuarita Boulevard and Sahuarita Road from Rancho Sahuarita Commercial Ventures LLC, for $1.2 million. Aaron LaPrise and Dave Hammack, with Picor, represented both parties.
HA Rim LLC bought the former Applebee's restaurant at 4625 E. Grant Road from Sage-Grant Tucson LLC for $1.1 million. Brenna Lacey, with Volk Co., represented the seller.
Stone 14 LLC bought the 14-unit Stone Apartments at 2620 N. Stone Ave. from Stone Apartments LLC, for $1 million. Allan Mendelsberg and Conrad Martinez, with Picor, represented both parties.
Street Champ Dog LLC sold the three-tenant strip center at 3388-3394 E. 22nd St. to East 22nd Street LLC for $725,000. Jeramy Price, with Volk Co., handed the sale.
Big 5 Corp. leased 10,800 square feet at 9545 E. Old Spanish Trail from Barclay Holdings XVIII-A LLC. Aaron LaPrise and Dave Hammack, with Picor, represented the landlord. Charles Ogburn, with Ogburn Associates, represented the tenant.
Country Home Furniture Inc. leased 1,260 square feet at 130 W. Fort Lowell Road from R Legacy Irrevocable Trust. Andreas Castillo and Jeramy Price, with Volk Co., represented the tenant.
Information for Tucson Real Estate is compiled from records at the Pima County Recorder's Office and from brokers. Send information to Gabriela Rico, grico@tucson.com