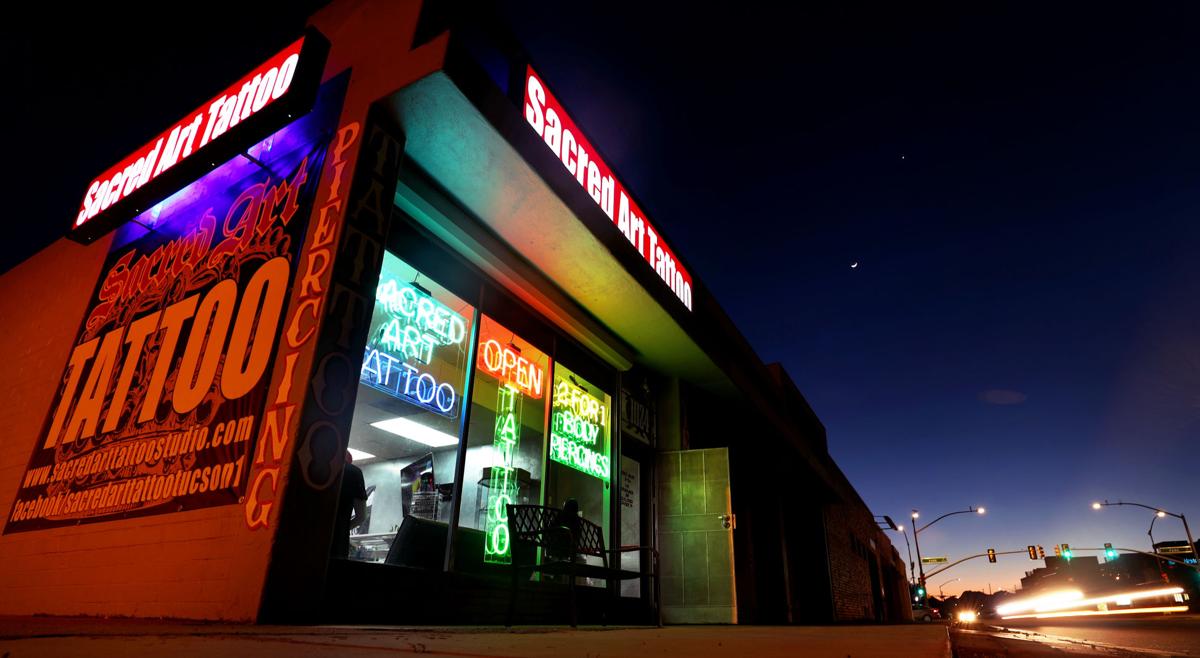 Mayor Regina Romero said late Friday she is ordering the temporary closure of all "non-essential" services in Tucson — as they are defined by Gov. Doug Ducey — to slow the spread of COVID-19. 
Her actions came the day health officials said Pima County has four known deaths from COVID-19, up from two on Thursday.
Romero's order says non-essential businesses must close by 8 a.m. Saturday, March 28, and remain closed through at least April 17.
These include retail and call centers that don't provide essential business; restaurants and bars were shuttered earlier this month. 
Romero said she is also strongly advising, but not mandating, that places like hair, nail salon, spas and barber shops be shuttered during that period, even though Ducey has listed "personal hygiene services" among services he considers essential.
The mayor is recommending that they close "because they involve human interactions" that conflict with Centers for Disease Control and Prevention guidance on social distancing.  
The mayor also issued an advisory that Tucsonans stay home "except as may be needed to address essential needs,'' like getting food and prescriptions, fresh air and going to work if employed in an essential function.
It will be up to business owners to check Ducey's proclamation, or to call the governor's office, to see if they are defined as essential or non-essential, said Tucson City Attorney Mike Rankin. Pressed to name the types of businesses that might not be essential, he named shoe stores, tattoo parlors and hookah lounges.
Rankin said businesses that remain open that are not essential face potential misdemeanor citations from the city. However, Romero said police would first try to educate business owners.
Ducey's list of what he considers essential — and off-limits to local restrictions — is broad, ranging not just from traditional health and public services but to payday lenders and pawnbrokers to golf courses and the sale of firearms and ammunition. 
His declaration also said any local order must be "coordinated with the state prior to issuance."
Tucson's mayor did not go as far as her counterpart in Flagstaff, Mayor Coral Evans, who issued a proclamation Thursday shuttering hair salons, beauty parlors and "similar businesses.''
Evans' order set the stage for a possible showdown with Ducey since his list calls personal hygiene services essential. 
After Evans' action, Sen. Vince Leach, R-Tucson, threatened to file a complaint with Attorney General Mark Brnovich accusing Flagstaff of disobeying state law. If Brnovich were to side with Leach, the mayor would have to rescind the order or face possible loss of state aid. Leach said if other cities follow suit, including Tucson, he will file similar complaints against them.
Romero said she believes some of the businesses that Ducey defined as essential are truly "not in fact critical or essential during this pandemic emergency.'' 
But the Democratic mayor, rather than challenge the Republican governor, instead only "strongly advises'' that they close. She said she has to "respect the governor's executive order.''
"I don't want to make it into a political stance,'' she said, making it clear she does not want any possible legal challenge that could cost the city money from state revenue sharing.
"Right now is not the right time to get into a legal fight with the governor or the Legislature,'' Romero said.

Both the Tucson City Council and the Pima County Board of Supervisors have voted to urge Ducey to issue a shelter-in-place order across the state.
The governor said earlier Friday that the state is already all but shut down and that he would keep the shelter-in-place option in the arsenal and "use it in a heartbeat" if he needs to do so.
The number of confirmed coronavirus cases in Arizona was 665 as of Friday morning, with 102 identified cases in Pima County.
The Arizona Department of Health Sciences has identified 13 coronavirus-related deaths throughout the state.
The Pima County Health Department released a statement Friday indicating the latest deaths involved a man and a woman, both in their 80s.
"Both individuals had medical conditions that may have put them at higher risk for severe illness," the statement said. "People who are older and those with other medical conditions should take extra precautions to protect themselves."
No additional information was provided about the deceased, including whether the cases were related or what their medical conditions were.
Pima County's first fatal COVID-19 case was a 54-year-old Tucson woman who died at Tucson Medical Center on Monday. The women had diabetes, which put her at higher risk for developing more serious coronavirus symptoms. She died within hours of finding out her test for the virus was positive.
The second death, announced Thursday, was a man in his 70s with "other health conditions that may have put him at higher risk."
Romero said of her orders Friday: "Although these are painful decisions, we have a moral obligation to do what is in the best interest of our residents and protect public health. After consulting with my colleagues on the City Council, the city manager, city attorney, medical professionals, small businesses, and other stakeholders, I have determined that these actions are necessary to protect public health."
The list Ducey issued this week of "essential services" includes: 
• Health-care and public-health operations, including hospitals, public health entities, distributors of personal protective equipment and biotechnology companies;
• Human services operations, including those that provide services for the elderly, those with developmental disabilities, foster children, adopted children and the homeless;
• Infrastructure operations, including food production, utility operators, construction and internet providers;
• Government functions, including first responders, emergency management personnel, 911 operators, child protection staff, welfare providers and more;
• Business operations, including grocery and medicine providers and outdoor recreation;
• Organizations that provide charitable and social services, including religious and secular nonprofit organizations and food banks;
• Media organizations, including newspapers, television, radio and other media services;
• Gas stations and other transportation-related businesses;
• Financial institutions, including banks and credit unions;
• Hardware and supply stores;
• Critical trades, including plumbers, electricians, cleaning, sanitation, HVAC and security staff;
• Mail, post, shipping and logistics;
• Education institutions, including public and private K-12 schools, universities and research entities;
• Laundry services;
• Restaurants for consumption off-premises;
• Supplies distributors that enable telework and work from home and those that supply essential businesses;
• Transportation, including airlines, taxis, and ride-sharing;
• Home-based and care services, including for seniors and those with developmental disabilities;
• Residential facilities and shelters, including those for children, seniors or at-risk populations;
• Professional services, including legal, real estate and accounting services;
• Day care centers for "essential'' employees exempted though the order;
• Manufacturers, distribution and producers of supply chain-critical products;
• Hotels and motels;
• Funeral services.
Photos for March 27: Tucson gets by during coronavirus pandemic
Tucson, coronavirus, tattoos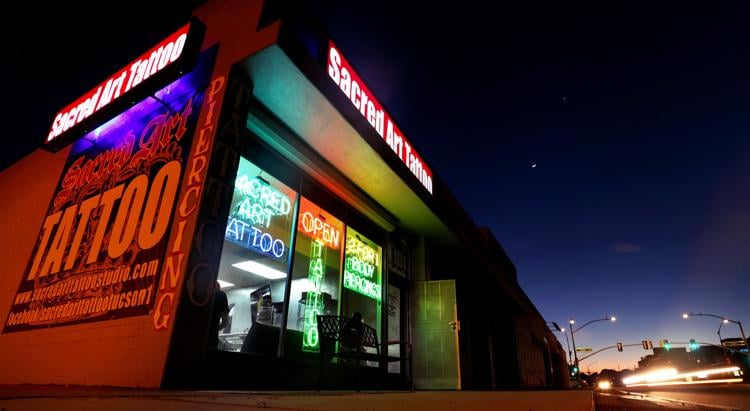 Tucson, coronavirus
Tucson, coronavirus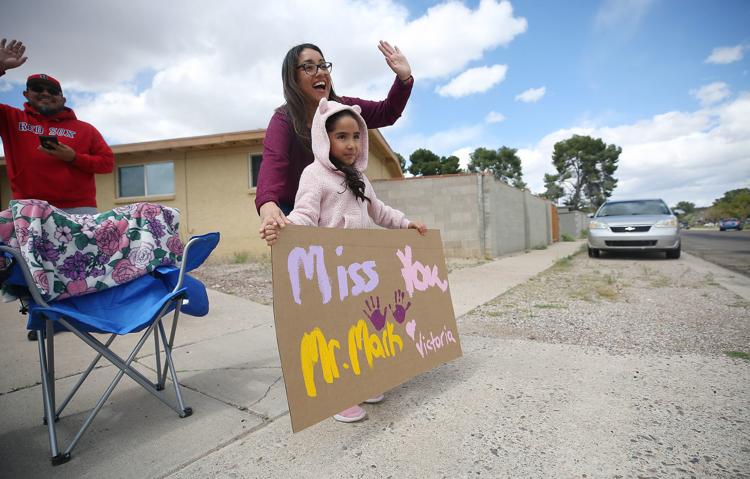 Tucson, coronavirus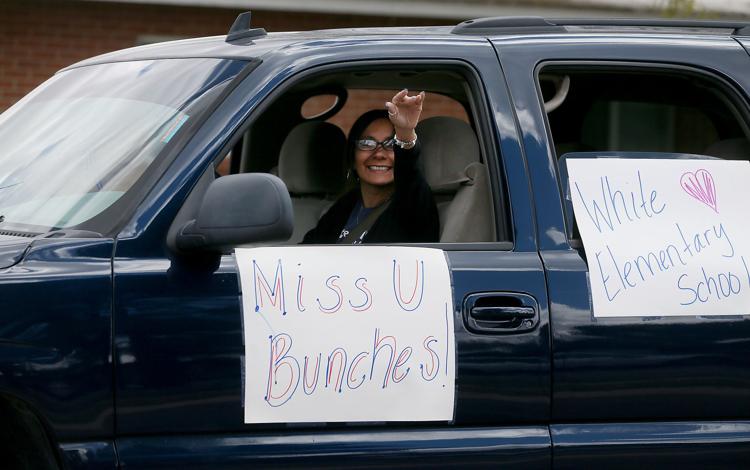 Tucson, coronavirus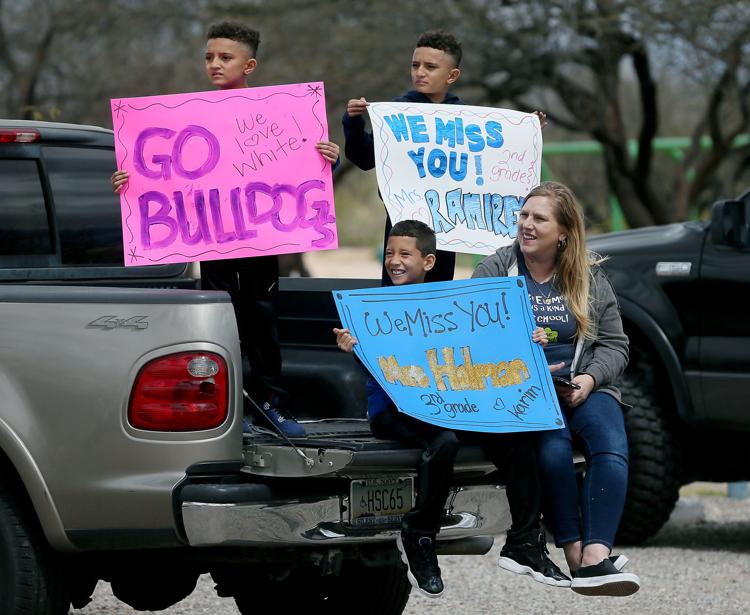 Tucson, coronavirus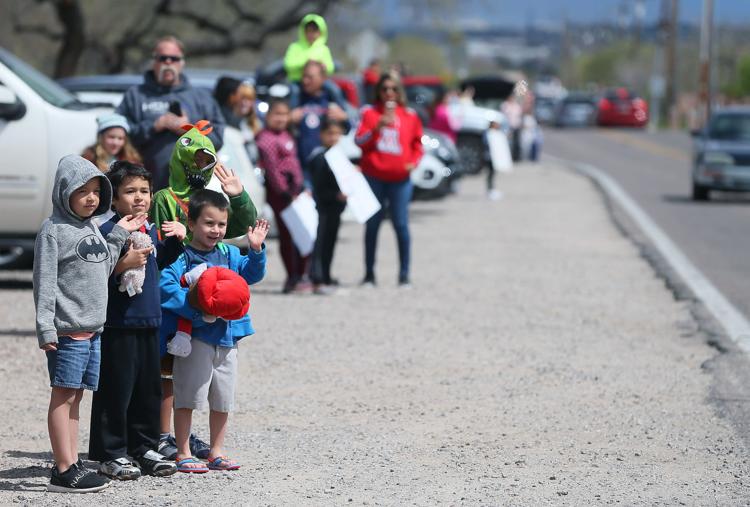 Tucson, coronavirus
Tucson, coronavirus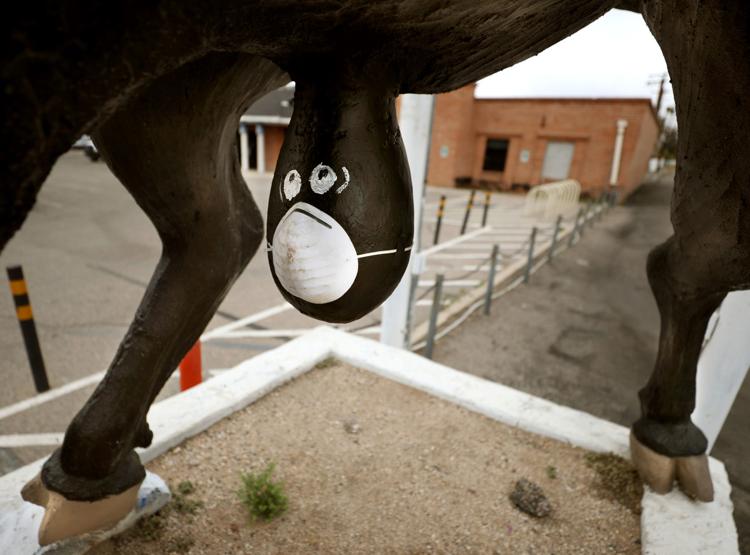 Tucson, coronavirus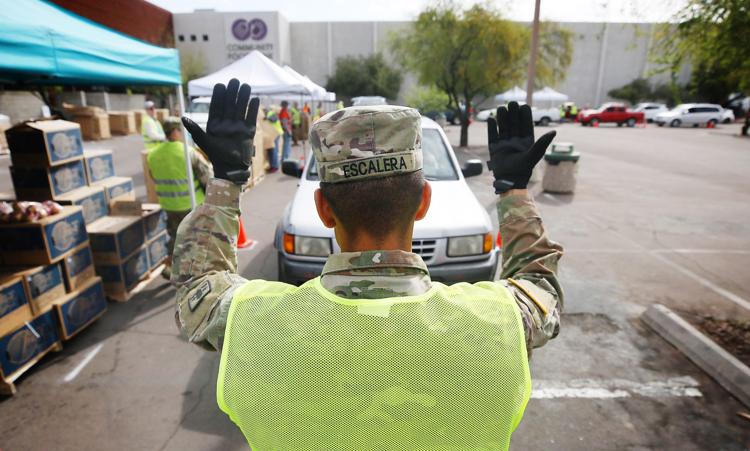 Tucson, coronavirus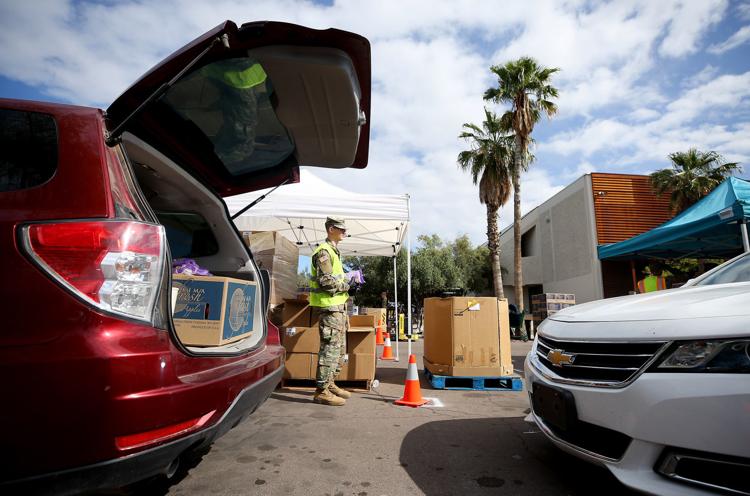 Tucson, coronavirus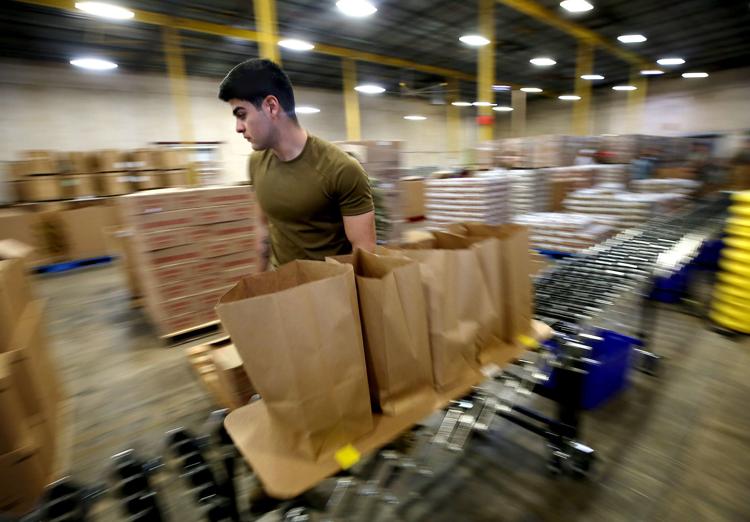 Tucson, coronavirus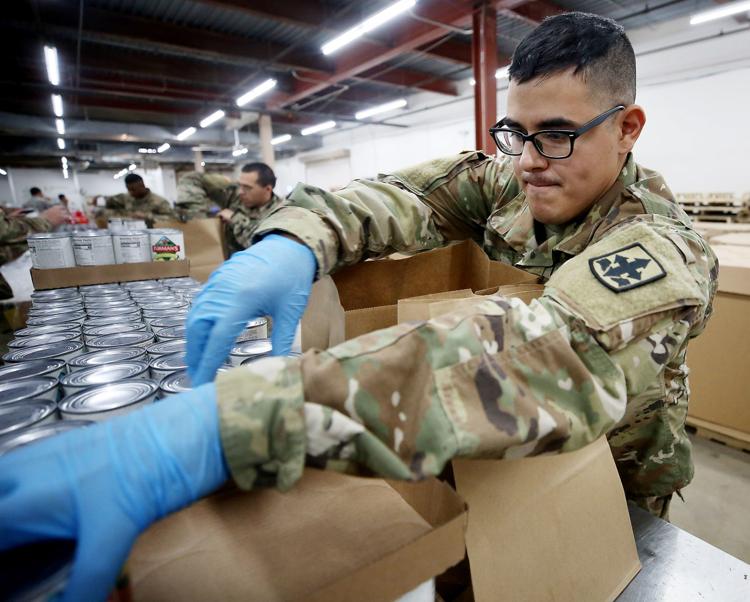 Tucson, coronavirus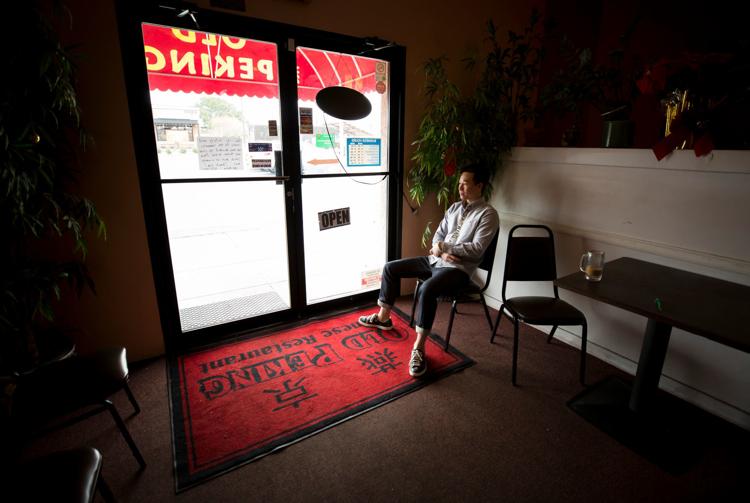 Tucson, coronavirus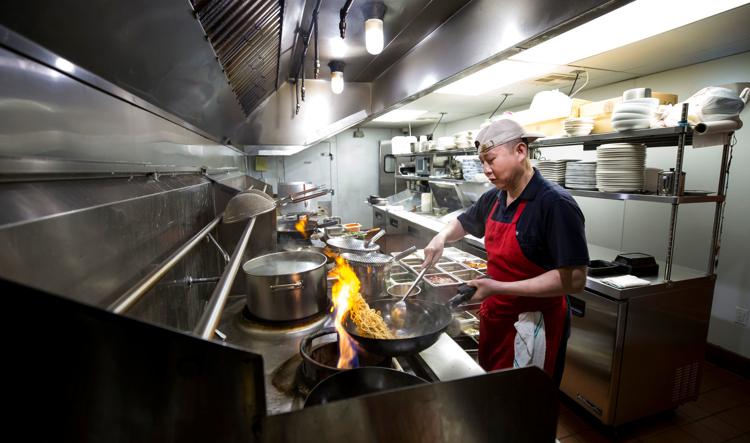 Tucson, coronavirus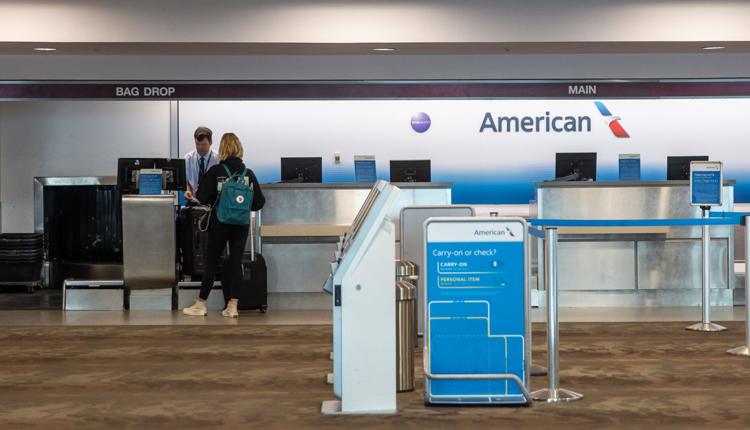 Tucson, coronavirus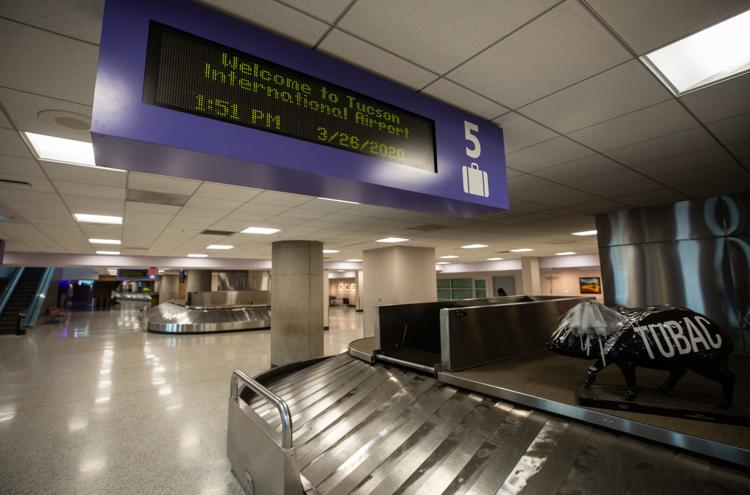 Tucson, coronavirus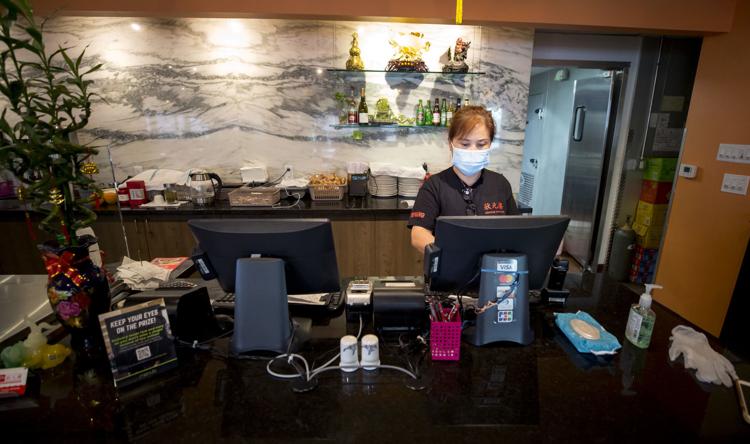 Tucson, coronavirus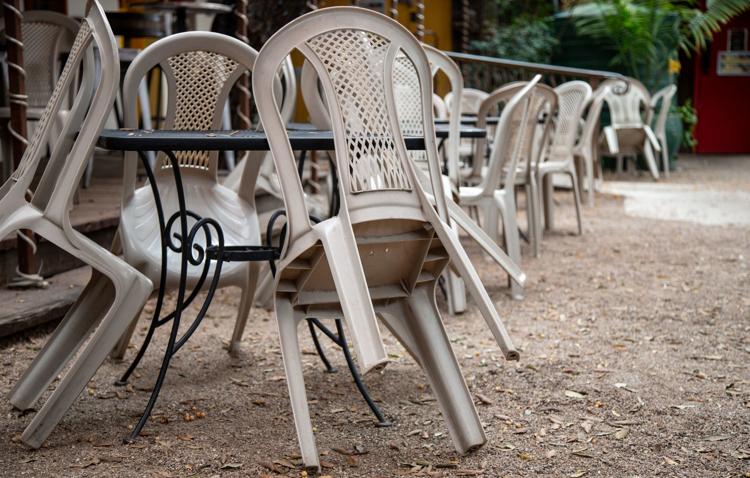 Tucson, coronavirus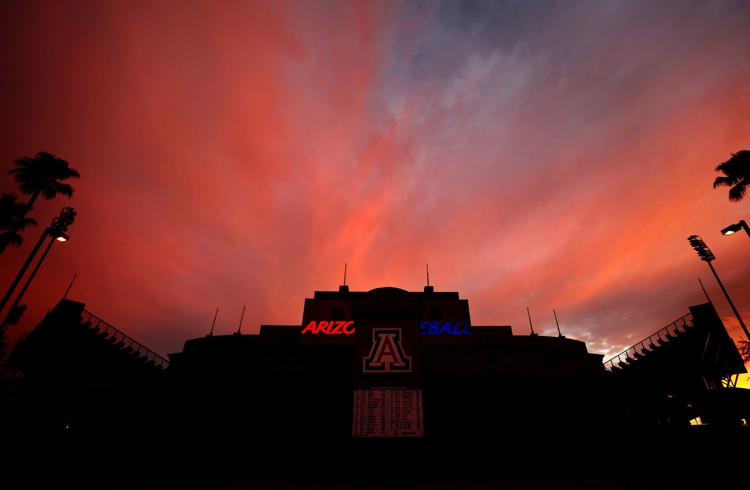 Tucson, coronavirus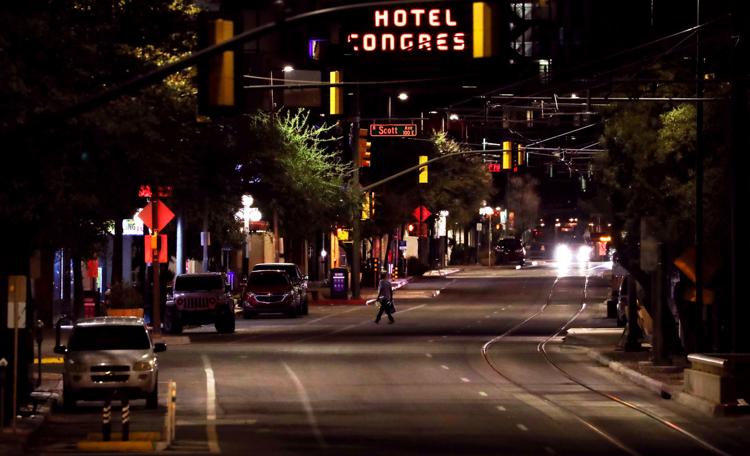 Tucson, coronavirus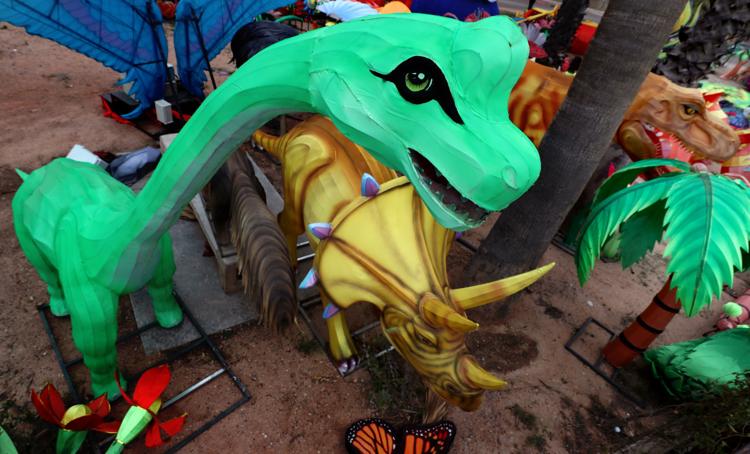 Tucson, coronavirus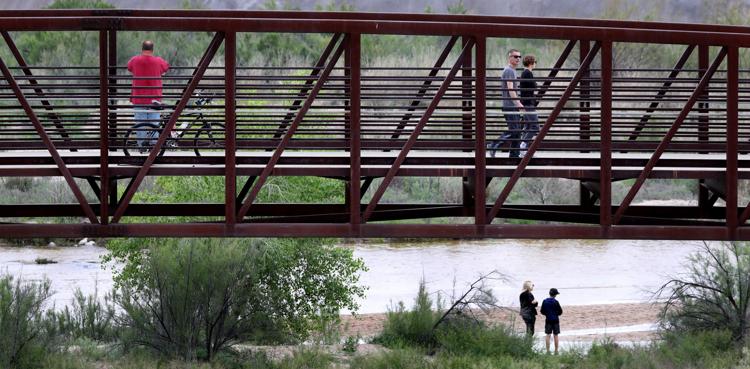 Tucson, coronavirus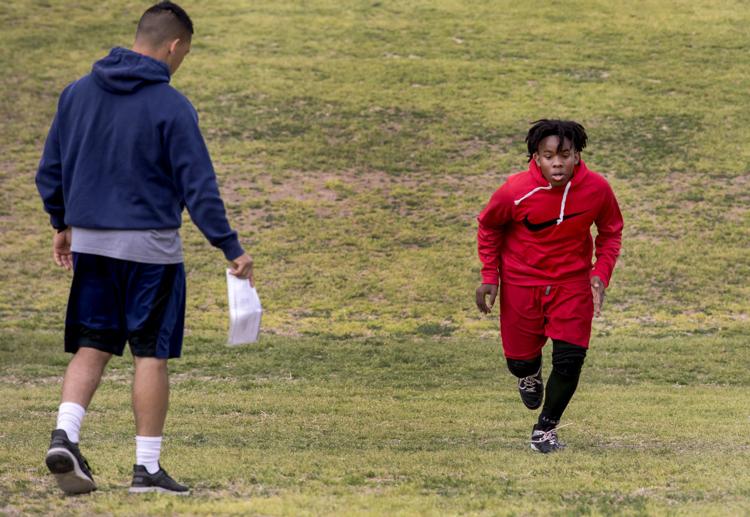 Tucson, coronavirus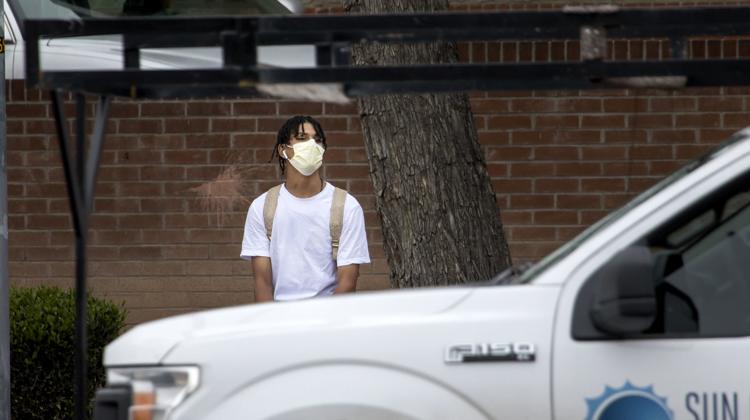 Tucson, coronavirus