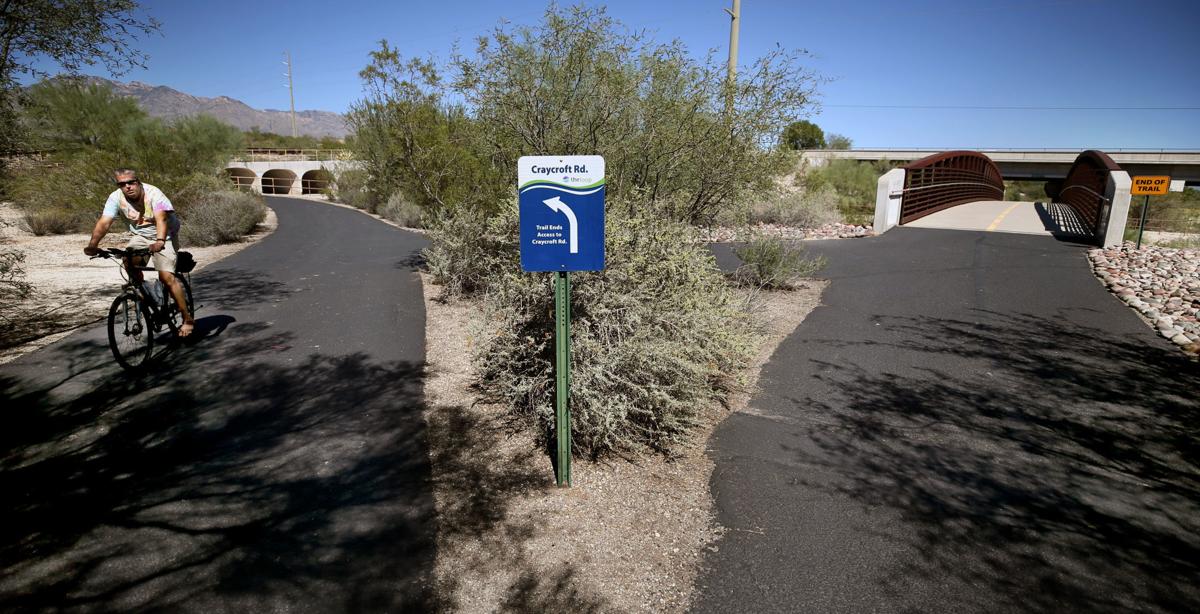 The Loop, a 131-mile, shared-use trail that spans the Tucson area, could get even longer, as Pima County develops a new master plan.
County Administrator Chuck Huckelberry confirmed last week that The Loop could grow in the coming year under proposals that extend the trail system to popular areas of town.
County officials want to extend the path through Catalina State Park, taking the path north along the Cañada del Oro Wash on flood control-owned property to the Pima County line or Miraval Arizona Resort and Spa.
Another proposal would push The Loop along Tanque Verde Creek's northern bank from North Craycroft Road to East Tanque Verde Road, with access to the Sabino Canyon National Recreation Area.
Officials also suggest extending the trail along Pantano Wash from the immediate end of The Loop to the Cienega Creek Natural Preserve.
And finally, extending the entire system of trails along the Santa Cruz River south of Valencia Road.
Huckelberry said Friday that there is no timetable or estimated cost for the proposed extensions, but costs would be relatively low as the new trails would be located on properties owned by the flood-control district.
There is no word on whether naming rights will become available for the proposed miniloops.
DOWN THE ROAD
Crews with the Arizona Department of Transportation will close one lane of Interstate 19 at Pima Mine Road on Monday, Sept. 24, for a planned a bridge-deck pour. Work is scheduled from 9 p.m. Monday to 6 a.m. Tuesday.
During those hours, the right lane of southbound I-19 will close. The left lane will remain open.
ADOT crews will also begin work to realign the ramp from eastbound Interstate 10 to southbound Arizona 83 on Monday, Sept. 24.
Under the new configuration, the eastbound I-10 off-ramp traffic will stop at a stop sign and use a newly constructed right-turn lane.
Traffic impacts are expected to be minimal, although the ramp will be closed and all traffic will need to use an alternate route.
Installation of a new underground sewer line at the South Kolb and East Valencia roads intersection will lead to traffic delays this week.
City officials advise that the work will require a change in travel lane configurations in the construction zone throughout the week and drivers should expect delays.