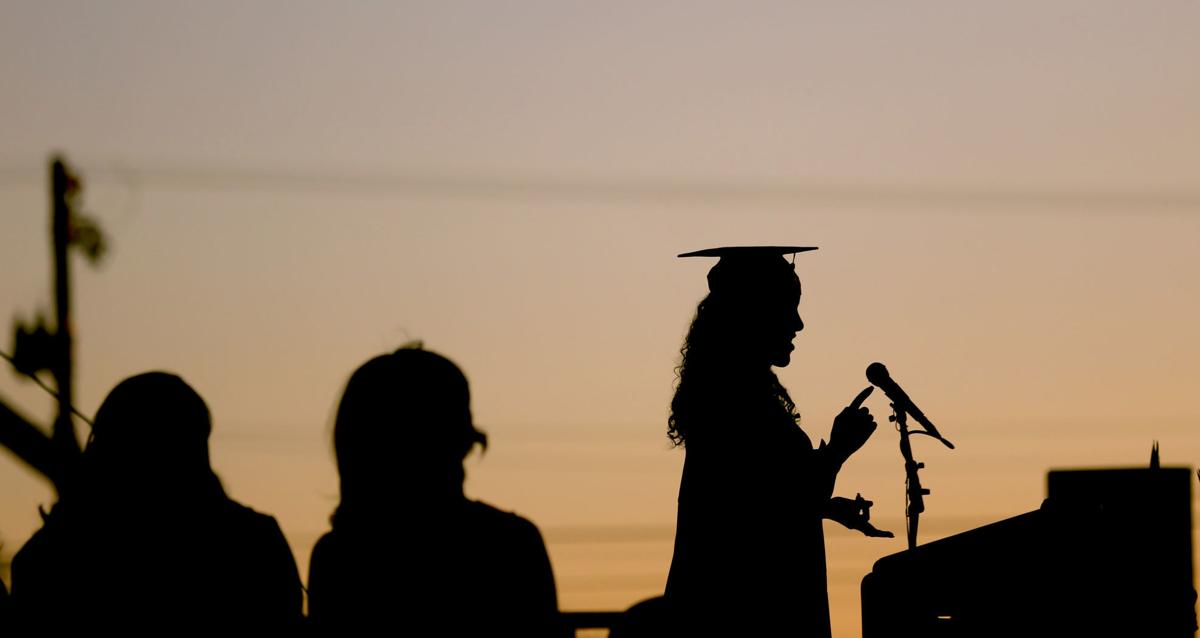 Tucson's largest school district has decided to reschedule its in-person high school graduation ceremonies until mid-June.
TUSD Superintendent Gabriel Trujillo made the announcement Friday night, saying that in addition to the in-person ceremonies, the district will televise alternate graduation programs for each school May 23 and 24.
The in-person ceremonies, which would have occurred May 21, will be held June 17 and 18.
"This change, we hope, will allow for an in-person graduation ceremony because that's what our students told us," Trujillo said in a video message posted on the Tucson Unified School District's Facebook page.
Arizona schools have been closed since March 16 because of the coronavirus pandemic, canceling milestone events such as prom and the time-honored tradition of May graduation ceremonies. Rather than spending the final weeks of their K-12 academic careers amongst friends and teachers, Tucson high school seniors have instead been learning remotely at home.
"This date holds enormous importance. It's a day of celebration for the grand finale of the academic career of almost 6,000 students in our district," Trujillo said. "We don't want to let this day pass without doing something very special for our students."
Given the state of affairs and a statewide stay-at-home order in effect until at least May 15, Trujillo said the district could not think of a better or "more high-profile way" to celebrate 2020 graduates than with a televised program for each high school that will be broadcast throughout the city.
During the 45-minute TV programs, put on in partnership with KOLD Channel 13, each school's valedictorian, salutatorian and principal will be able to share words of inspiration, encouragement and farewell, Trujillo said.
Other details, including air times and dates for specific high schools, and the level of involvement of the rest of the senior class, were not immediately available.
Should Arizona Gov. Doug Ducey's stay-at-home order be extended, threatening the in-person ceremonies, Trujillo would address the community again by the first week of June.