The Tucson City Council has approved a change to a new rule allowing the construction of casitas.
Casitas are built alongside main houses on a lot and are similar to a guest house. They're an affordable housing solution that's ideal for large families who need extra living space, proponents say. They can also serve as a better alternative to nursing homes for elderly residents.
Tucsonans will now be able to build the small houses — which are also called accessory dwelling units or ADUs — starting on Jan. 6,  as long as no more changes to the policy are made before then.
Council members passed an earlier version of the ordinance on Oct. 19 that allowed casitas in Tucson for the first time in decades. But its implementation was put on pause last month because of concerns about the size of structures permitted in the new code.
"It felt a little rushed and it's really important we get this right," said Councilman Paul Cunningham about the original ordinance. "Under no circumstances do I want to repeal the ADU. I'm looking at this one tweak because I think it makes sense for a lot of neighborhoods."
Cunningham put forward a motion to consider reducing the size limit for casitas on Nov. 16. The original rule allowed casitas to be the same size as their adjacent main homes in some instances, which prompted concern.
Officials were also worried that ADUs would be used as "mini-dorms" in neighborhoods surrounding the University of Arizona campus. Student housing in those neighborhoods, where lots are often small, can lead to issues such as overcrowding, they said.
The potential size limit issues had to be addressed before the ordinance went into effect because of a state law, called Proposition 207, which says the city has to pay for any loss of property value that results from "down-zoning."
Under the voter-approved law, Tucson can be sued if a homeowner built a casita that was in line with the original code but then had to tear it down because of new and stricter restrictions.
The city wouldn't be liable if they expanded size limits rules down the line, however, making the strategy of starting small and expanding later a safer option.
"I'm very concerned about Prop. 207," said Councilman Kevin Dahl who voted for the size reduction. "If we decide that 1,000 square feet in university neighborhoods is catastrophic, or at least a big problem, we can't go back because of the state's limitation on liabilities for down-zoning. I think it's important to err on the side of caution in this case."
Councilman Steve Kozachik proposed a solution to the problem on Tuesday that allows casitas to be as large as 10% of their lot's total square footage. For example, an 8,000 square foot lot could contain a casita that's as large as 800 square feet.
The size of casitas is capped at 1,000 square feet under the Ward 6 council member's rule. 
In a 5-2 vote, council members approved Kozachik's motion with the caveat that they would review the code in a year to consider changing the size limit once again.
"It means that the ADUs are scaled to the lot size. It is substantially more flexible than any of the options we have on the table right now," Kozachik said about his proposal. "It addresses the concerns about lot size, it addresses the concerns about scaling — it addresses the concerns that we have."
Vice Mayor Lane Santa Cruz, who strongly opposed Cunningham's motion for reconsideration in November, represented one of the two votes against Kozachik's proposal.
Santa Cruz argued that casitas below 1,000 square feet would be insufficient housing options for big families, while saying it would disproportionately restrict casita size in poor areas of the city where residents are predominantly people of color.
The newly-appointed vice mayor put forward a motion to readopt the original casitas ordinance from October. Her proposal failed immediately because of a lack of support from any other council member.
Mayor Regina Romero also voted against Kozachik's plan. She echoed Santa Cruz's sentiment, saying the size reduction would negatively impact some of the city's most underserved areas.
"This is the type of well-intended action that results in certain areas of our city and the residents who live in those areas being the beneficiaries of investments that contribute to increasing property value and generational wealth at a rate that is different and disproportionate to other areas," Romero said. "As well intentioned as it is, this particular step will not move us in the right direction when it comes to equity."
Tucsonans are expected to be able to start building casitas on Jan. 6 after the typical 30-day waiting period between when a rule is adopted and when it takes effect. That date may be pushed back, however, if there are further changes to the ordinance before then.
Then and now photos of Tucson (2020)
Garden Plaza, 1953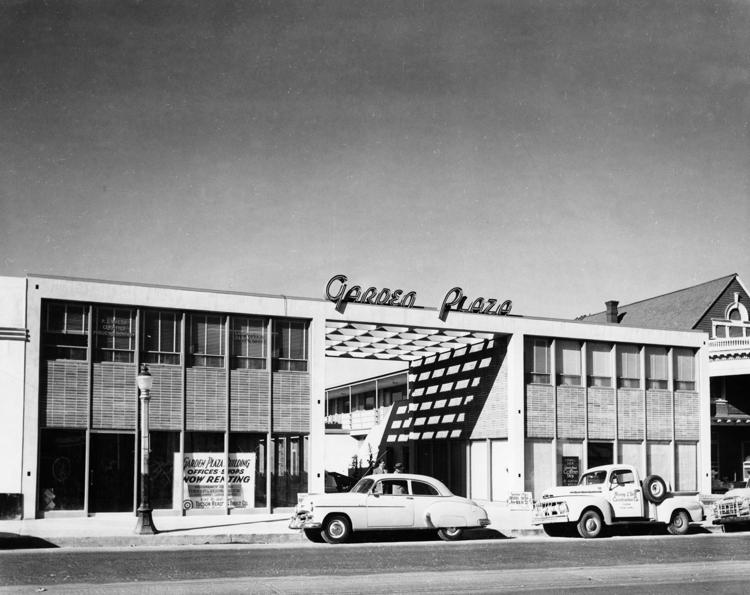 Pima County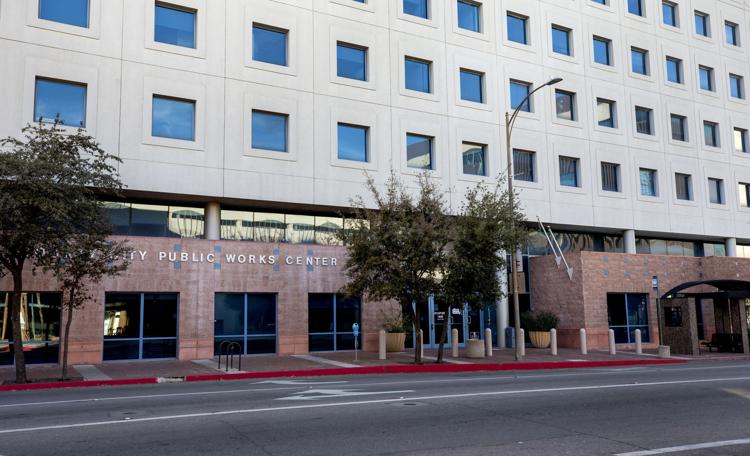 All Saints Catholic Church, 1963
All Saints Catholic Church, 2020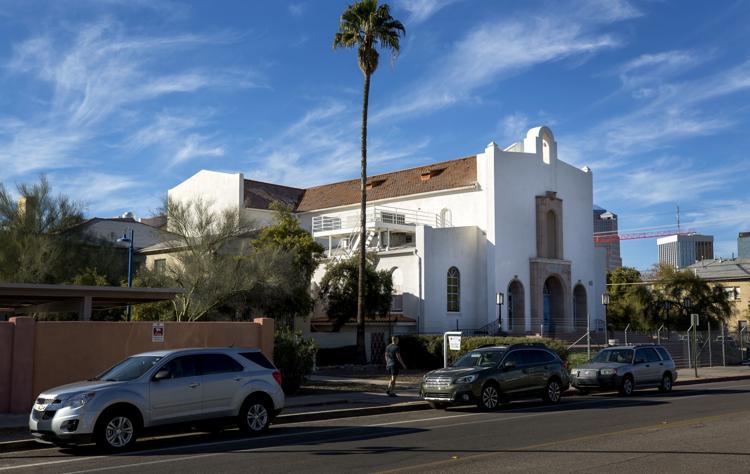 Corbett's Lumber, 1955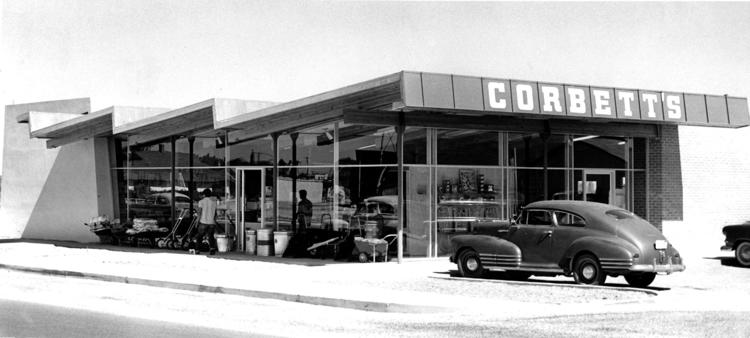 Corbett's Lumber, 2020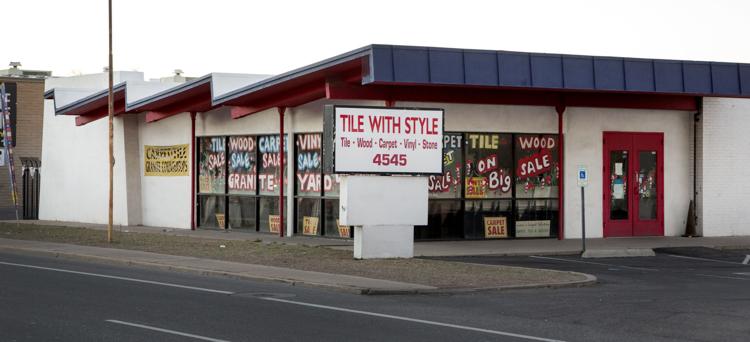 Coronado Hotel, 1987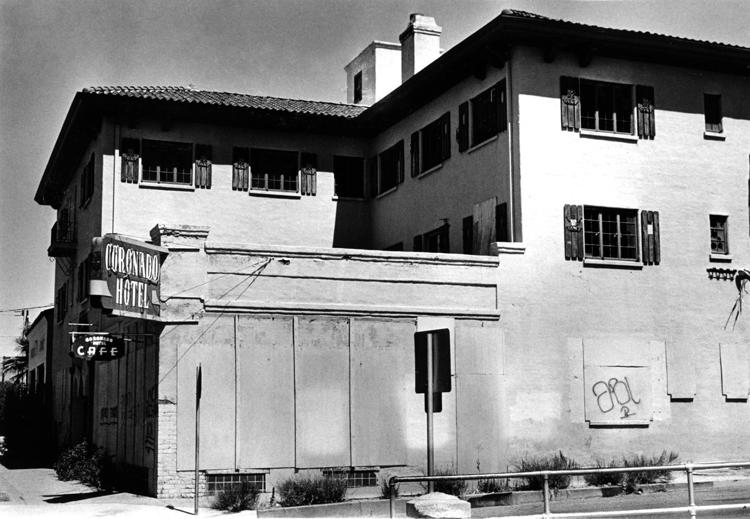 Coronado Hotel, 2020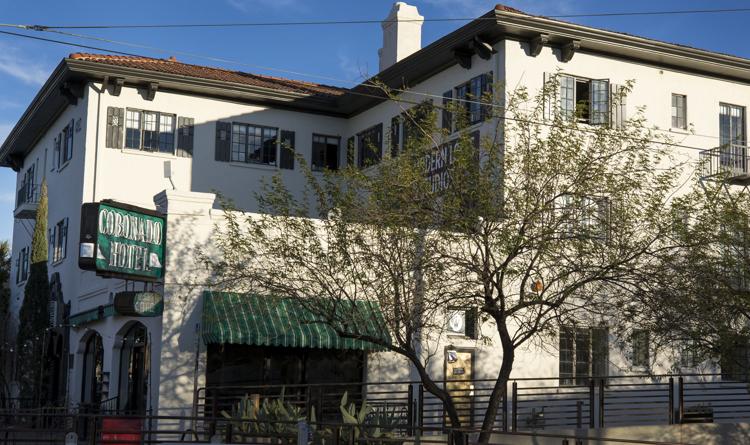 Hi Corbett Field, 1963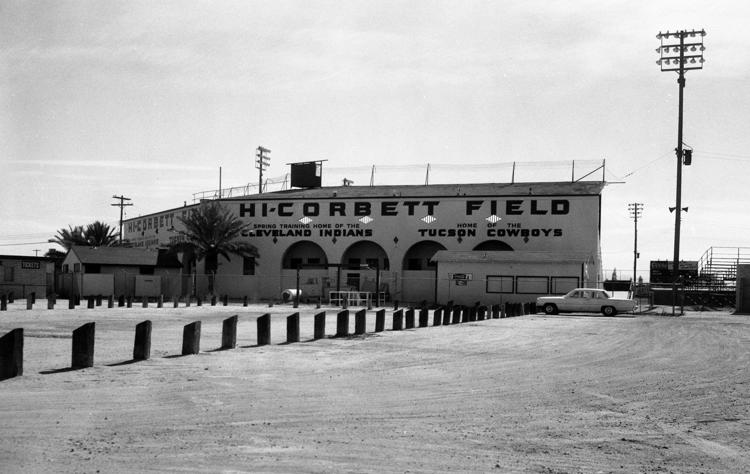 Hi Corbett Field, 2020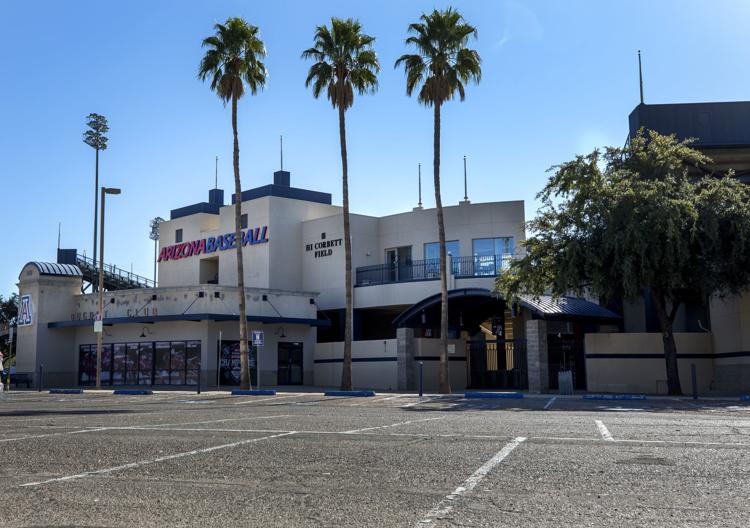 Perkins Motors, 1955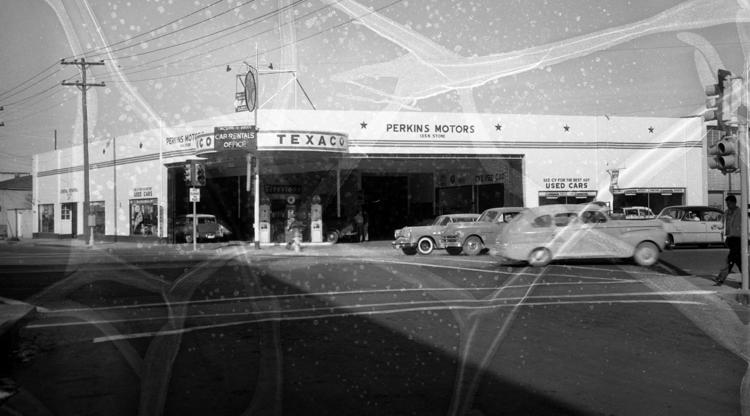 Perkins Motors, 2020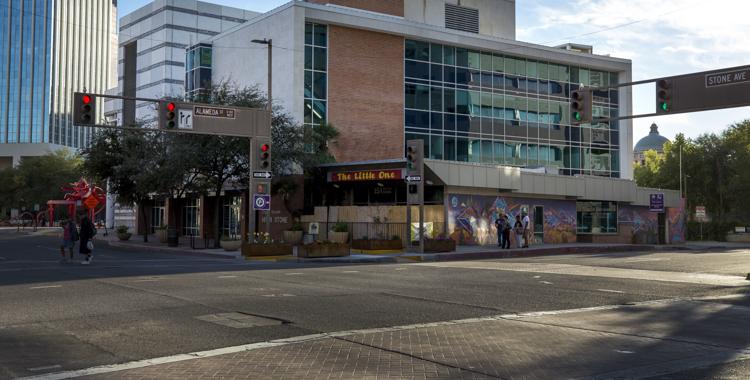 Roskruge Hotel, 1965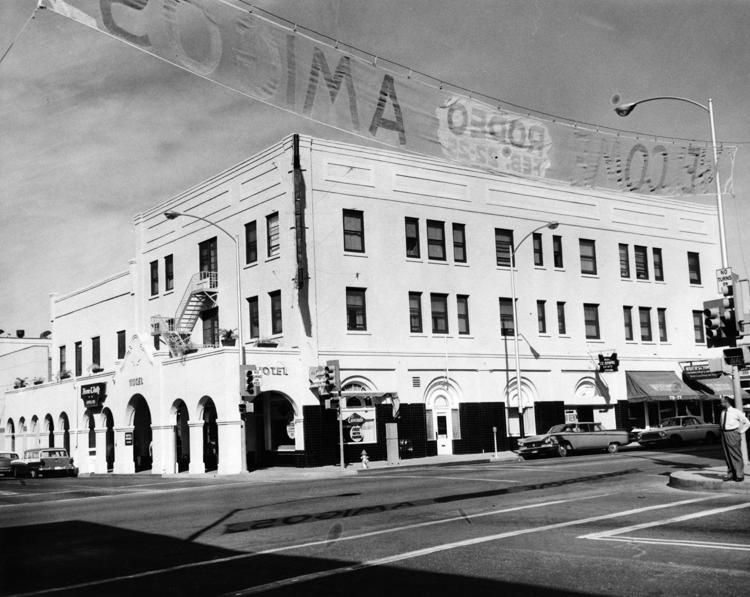 Roskruge Hotel, 2020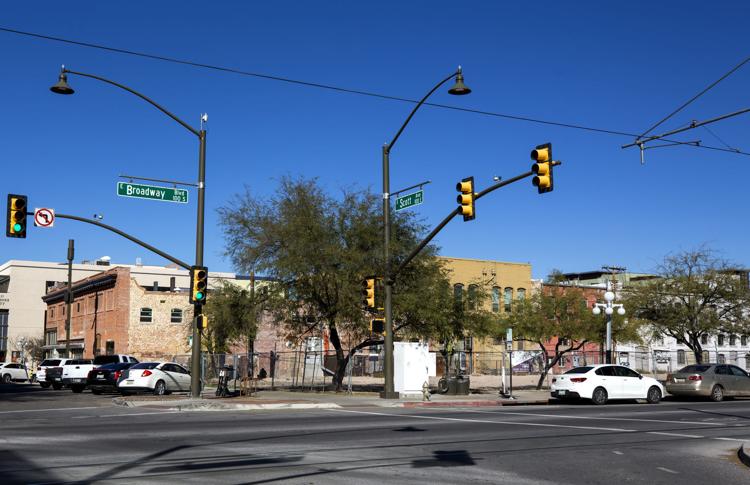 Selby Motors Mercury, 1956
Selby Motors Mercury, 2020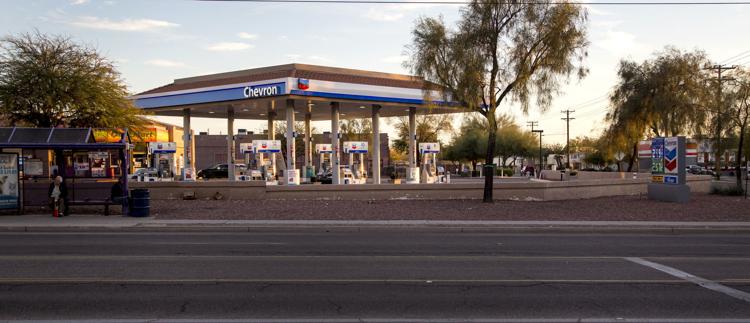 Temple of Music and Art, 1965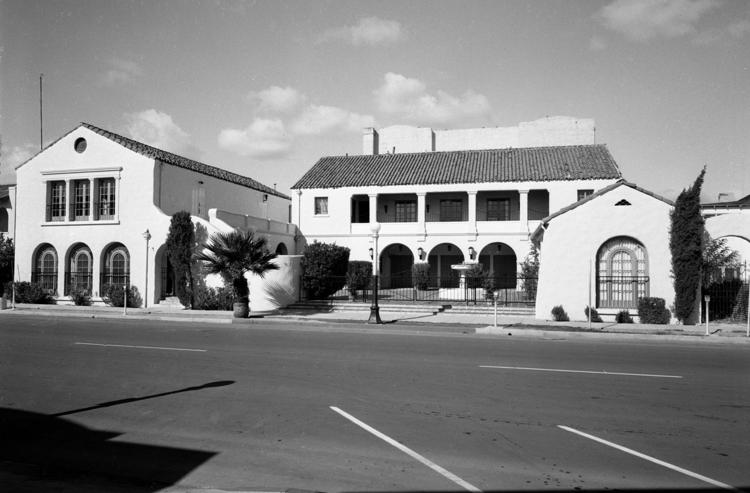 Temple of Music and Art, 2020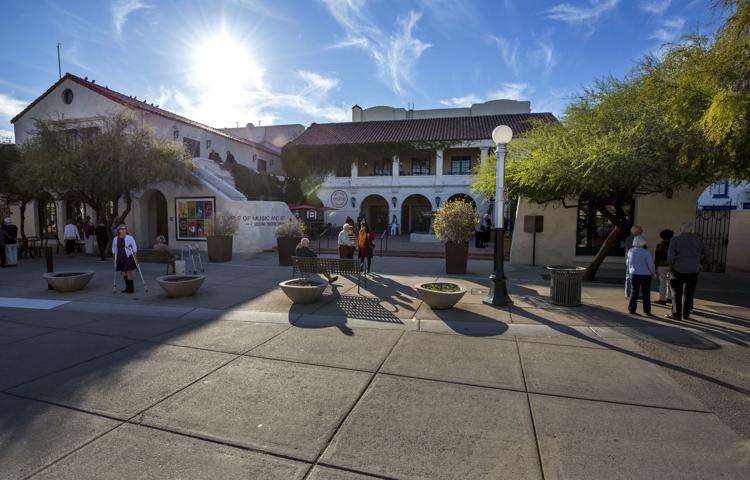 Stravenue origin story is a trip down memory lane for one Tucson family
We have left turns from Michigan and potholes from the pits of hell, but one local traffic oddity is an Old Pueblo original.
What do you call a road that runs diagonally between an east-west street and a north-south avenue? Here — and nowhere else in America, apparently — that's known as a stravenue.
Pima County is home to 40 of them, mostly in mid-century neighborhoods built around Tucson's angled arteries — Aviation Parkway, Benson Highway, the Union Pacific Railroad tracks and Interstate 10 east of I-19.
The U.S. Postal Service even has an official abbreviation for the stravenue (that would be STRA), though mail carriers outside of Southern Arizona don't need to concern themselves with it.
"Our records indicate the name is only found in Tucson, Arizona," said Roy Betts, national spokesman for the Postal Service.
Tracing the origins of a made-up word
So who is responsible for coining the term?
Wikipedia gives credit for the stravenue to "Mr. Tucson" himself, Roy P. Drachman, who reportedly dreamed it up in 1948 as part of Del Webb's Pueblo Gardens development near 22nd Street and present-day Kino Parkway.
But don't believe everything you read on the internet. The apparent source for that historical nugget is a reader comment posted beneath an Arizona Daily Star story from 2008, which is pretty thin gravy, even for an online encyclopedia.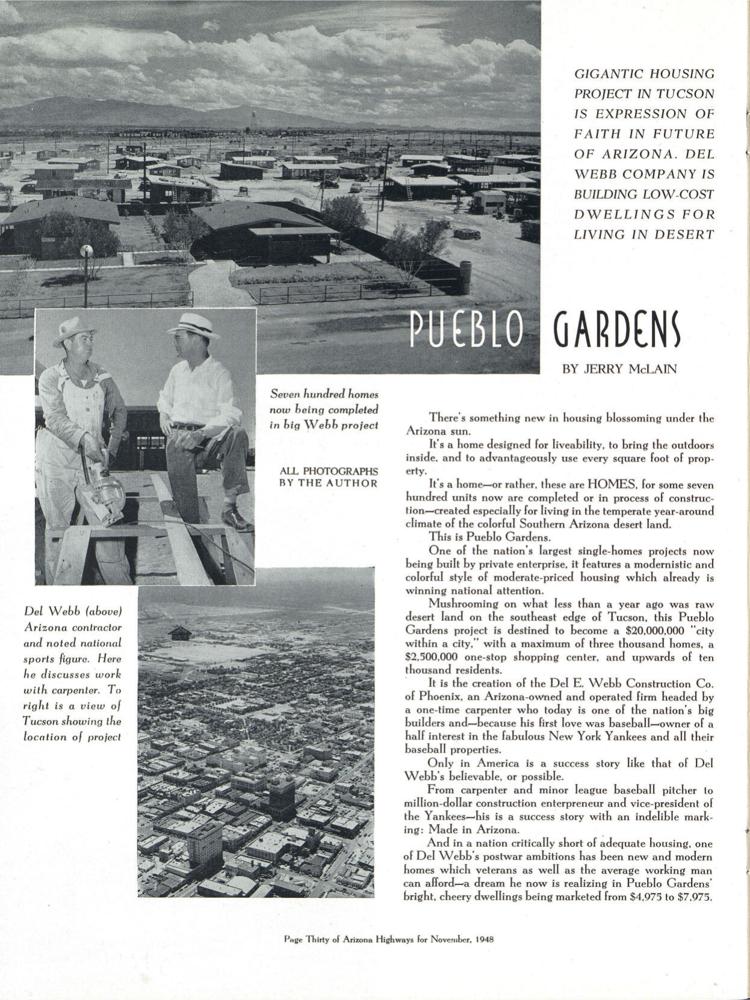 Recent research by historian and preservationist Demion Clinco points to a more likely candidate: another prominent Tucsonan who played a large role in the city's post-war development.
Clinco said the earliest appearance of a stravenue he can find is on the plat map for a subdivision called Country Club Park, a wedge-shaped neighborhood hemmed in by Aviation Road, Country Club and 29th Street.
It features six stravenues that were mapped out in February 1948, three months before the plat for Pueblo Gardens.
The same land surveyor produced both maps: Tony A. Blanton from the Tucson architectural firm of Blanton and Cole.
In December 1948, Blanton submitted another plat map, this time for North Campbell Estates at Campbell and Glenn, and again there were stravenues.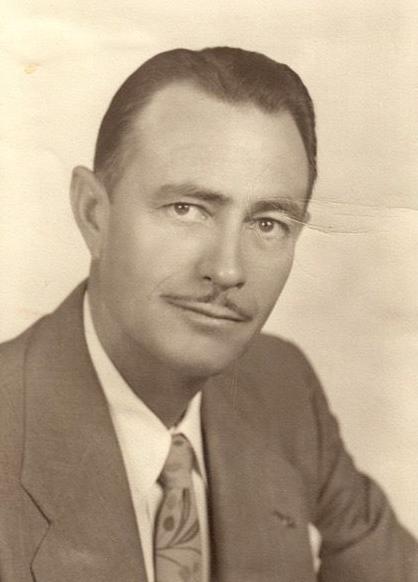 "Based on this, I think it would be fair to say Blanton brought us the stravenue," Clinco said. "If he did not actually invent the term, he produced the first one and promoted their popularity in the late 1940s."
Blanton helped put Tucson on the map
Longtime Tucson land surveyor Don Rockliffe said details like road names are often handled by the planner who is hired to draw up the subdivision map.
"Unless the developer had some pet names in mind, he left it up to the engineering firm to come up with the street names," he said.
Of course, Rockliffe might be a little biased. Tony Blanton was his grandfather.
Rockliffe said his father, Donald Alan Rockliffe, married Blanton's eldest daughter, Beverly, and worked as draftsman and design engineer for his father-in-law.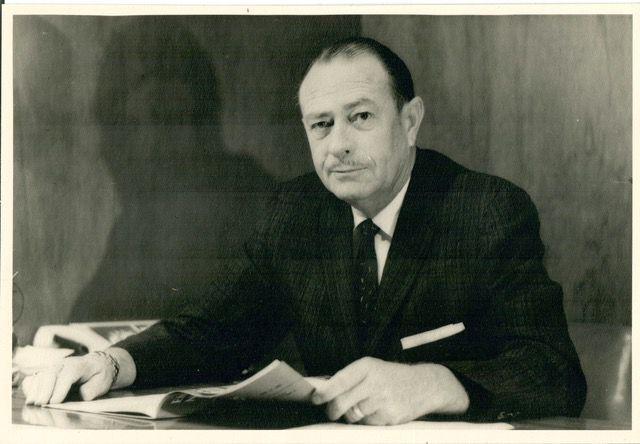 Blanton and Cole was one of Tucson's first engineering and architectural companies, Rockliffe said, and it soon became the preeminent firm of its kind in the city.
By 1958, it had 42 employees and a newly built downtown office at Main Avenue and Pennington Street, though that building was lost to urban renewal about a decade later. "Now it's buried beneath the county courthouse," Rockliffe said.
Major local clients included the University of Arizona, several public school districts, Davis-Monthan Air Force Base and Hughes Aircraft Company. Blanton and Cole also worked on projects across Arizona and in eight other states.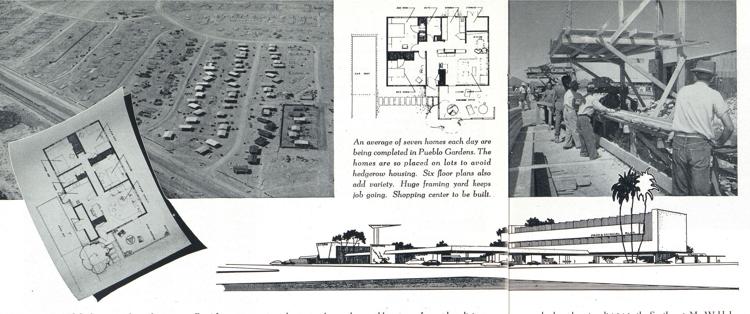 From cowboy roots to the city's "in-crowd"
Rockliffe said his grandfather was "part of the 'in-crowd' in Tucson, I guess you'd say, but he started out humble."
He was born George Anthony Blanton in Calgary, Alberta, in 1910. His cowboy father was originally from Southern Arizona, and the family moved back here in 1911 — first to Willcox and then to Tucson in 1914.
After graduating from Tucson High School and studying at the UA, Blanton got his first engineering job with the Southern Pacific Railroad. He later worked for the U.S. Coast and Geodetic Survey, the U.S. Bureau of Public Roads, Pima County and the city of Tucson before launching a private practice with Frederick P. Cole, a former draftsman for the county.
Somewhere along the way, Blanton changed his legal signature to Tony A. Blanton — short (and somewhat redundant) for Tony Anthony Blanton.
Since learning of his family's possible connection to Tucson road-naming lore, Rockliffe has done some research of his own that bolsters Clinco's case.
He said there are 10 Tucson subdivisions that include stravenues, all of them mapped between 1948 and 1960. Blanton and Cole was the surveyor for six of them, including the five oldest.
Surveying streets runs in the family
The city planning and zoning commission added the made-up word to Tucson's official street naming and numbering system in November 1948.
In May 1949, the Tucson Daily Citizen ran a piece explaining the new street type, which it described as "gobbledygood (sic) for diagonal."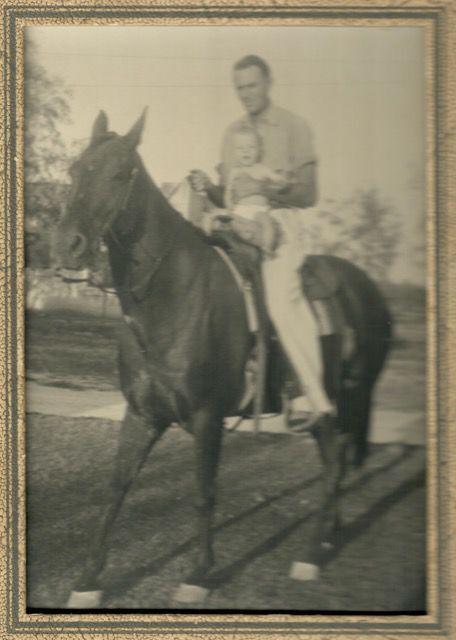 "I can remember seeing Cherrybell Stravenue as a child and thinking that was all so strange," said Rockliffe, who retired in 2019 after 39 years as a land surveyor for Tucson Electric Power.
He never dreamed at the time that he might be related to the man who invented them — the man for whom Blanton Drive near Fort Lowell Road and Tucson Boulevard is now named.
Rockliffe said he used to visit his grandfather on Sundays and holidays. Occasionally, he would join him in his box seats at Hi Corbett Field for Cleveland Indians spring training games.
Blanton died in 1969 at the age of 59.
Rockliffe was about 11 at the time. Not long after, he began to learn the family business from his own father. He used to watch him work at his drafting table, and he later helped him draw a few subdivision plats before enrolling at the UA to become a registered professional land surveyor himself.
"He taught me surveying," Rockliffe said of his dad, the likely son of the stravenue. "It felt like it was kind of in the blood."