For Cantonese-born Hoover Zhu, owning a restaurant was his "American Dream." That became a reality in 2008 when the University of Arizona alum purchased Old Peking, the half-century-old eatery in midtown Tucson.
Business at the noticeable pink stop on East Speedway near Tucson Boulevard has remained steady since. That was until late January when Zhu noticed a drop in customers during the Tucson Gem and Mineral Show, typically one of the restaurant's busiest times of the year. Other regulars disappeared, telling him they were scared to go outside to eat.
A second big hit for Zhu came when Tucson — and later Pima County and the state — moved to limit restaurants like his to just takeout service in an attempt to curb the spread of the coronavirus. He ultimately decided to close down last week and wait out the virus at the urging of his staff.
"For the short-term, it's OK, but not for a long time," Zhu said last week, sitting at a round dining table in the middle of the vacant restaurant. "Business is not important. Health is more important."
For months, Chinese restaurants across the country were reporting big drops in customers after some Americans linked the virus — which originated in Wuhan, China — to Asian businesses here that had no ties to China or its coronavirus outbreak.
That's somewhat been the case in Tucson, where business owners have experienced the same unexpected drops in revenue, but without the same sentiments that have prompted the FBI to issue a warning about potential incidents against Asian Americans as the crisis continues to grow.
Some in the local Chinese community have heard off-hand examples of anti-Chinese sentiments, but nothing close to what they'd consider widespread. A Tucson Police spokesman said he has "not seen one" complaint regarding anything of the sort.
But that "doesn't mean it's not happening," said Peter Chan, president of the Tucson Chinese Association. "It doesn't help to pick out a single group or single ethnic group to make that the scapegoat of the situation that we're in."
"My constituents and friends have been asking me, 'Have you seen it? It could be but I haven't seen it," said Chan, an insurance salesman who said his business has been affected by COVID-19. "I've talked to my kids about it."
What Chinese-American business owners in Tucson like Zhu have seen, they said, is quite the opposite. They've reported an increase in customers who have wanted to support their business during these troubling times for everyone.
"In Tucson, people are nice. Nicer than anywhere. … This is why I stay here," said Zhu, who has family in Northern California. "All the people I've seen are nice. They say, 'I want to help you stay in business.'"
Tucson's Chinese history dates back, for some families, more than a century, Chan said. There's still about 10,000 Chinese-American residents in the city, and 80 to 100 Chinese-owned business, including restaurants, grocery stores and liquor stores.
For most of the community who moved here, including Chan, the allure was the cultural aspects of the city as Tucson historically is a melting pot of Native American and Hispanic cultures.
"It's unique in that it is a small city, but not such a small city. There's a lot of people that transplanted from somewhere. Just like I was," said Chan, who moved to Tucson more than three decades ago to attend the University of Arizona.
He said the local Chinese community, especially in the older generations, is very tight-knit and grappling with the same issues as everyone else. The Cultural Center had to move the weekly Tucson Chinese School, founded in 1950, to remote learning. Some businesses were forced closed, while others are struggling to stay open.
They've ultimately been trying to connect concerned members of the community to resources, helping them with issues like paying rent.
"People are facing financial pressures they've never seen before," Chan said. "Our world was turned upside down. Everyone's world was turned upside down."
That includes restaurants, which make up the vast majority of Chinese-owned businesses in Tucson. A lot of the owners tested the waters of takeout only but have since closed down.
"When you are a food service establishment and people can't sit down and eat? I don't care if you're Chinese, Korean or American," Chan said.
For Zhu, he found that the demand was low for takeout and he had to cut the number of employees who could work at once. He decided to pull the plug and close down once his employees said they wanted to put safety first.
"They like to work and they need money. But in this situation, they're scared," he said. "Two weeks is OK. If it's a long time, they'll want to come to work."
Zhu expects Old Peking to survive. He's lucky in that he owns the property, so he doesn't need to pay rent, and will have lower overhead costs, such as utilities, supplies and wages. But he said it would be helpful if the city helped with other payments, such as providing no-interest loans, or waiving property taxes and business fees.
He joked that he'll spend his free time doing "boring stuff," like catching up on paperwork, maybe sneaking out to play golf. He'll make the decision to come back after checking the news and making sure things are safe.
"There's no need to worry too much," he said.
It's a similar story at Chef Wang, which opened just 11 months ago on East Grant Road east of North Stone Avenue by Wendy Fu and her husband, who are from Northeastern China. They remained opened for takeout but planned to close to wait out the pandemic.
"Since the beginning of March, business has been on a slow decline," Fu said, adding that they experienced an 80% decrease in revenue after business came to "a screeching halt."
"The effect was quite drastic," she said, pointing out that some of their inventory went bad because of the lack of demand.
Fu previously worked as a server for Zhu at Old Peking. She and her husband opened the restaurant because they felt the time was right — the economy was good, there was an opportunity and running food service was profitable.
"You couldn't ever imagine a worldwide pandemic causing panic over the world," she said, adding that they've gone from six or seven waitresses working to just two or three employees total.
Like Old Peking, she reported a bunch of new customers, who came in and tipped well to help keep them around. She remembers one person tipping $50 on a $80 check and another giving a 100% tip on a $30 check.
She, too, chalked that up to the Tucson community.
"People are nice here. It's pretty calm here. The environment is nice. The community is a nice community," said Fu, who previously lived in Chicago and Los Angeles.
But they planned to close because "it's kind of dangerous to have so many contacts with so many people from the community," she said.
Fu said she'll spend her time off at home, taking care of her grandson and catching up on her soap operas. She'll continue her daily talks with her sister back in China, which are almost always about the virus. She'll work on ways to improve the menu for when they reopen, hoping they make it that far after being tight on rent the last two months.
She paused her answers as a customer walked through the door to pick up an order. She put on her mask and gloves, walked to the makeshift table at the front of the restaurant for pickup, and completed the order. Then returned.
"Hopefully when this is all over, we'll attract some new customers," she said.
Tucson, coronavirus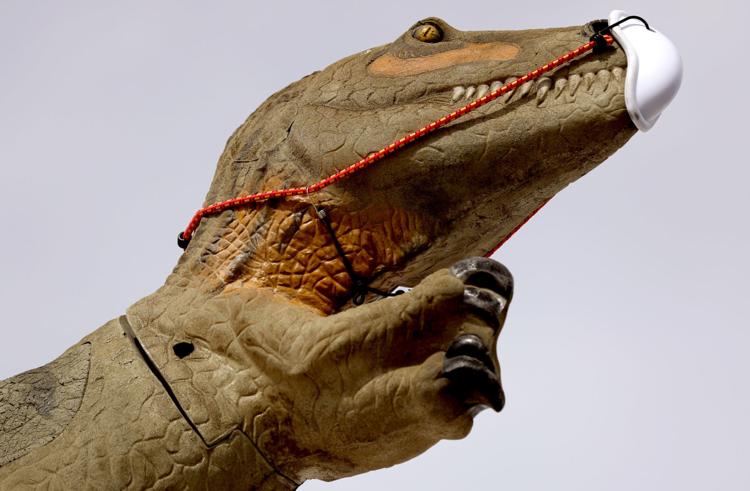 Tucson, coronavirus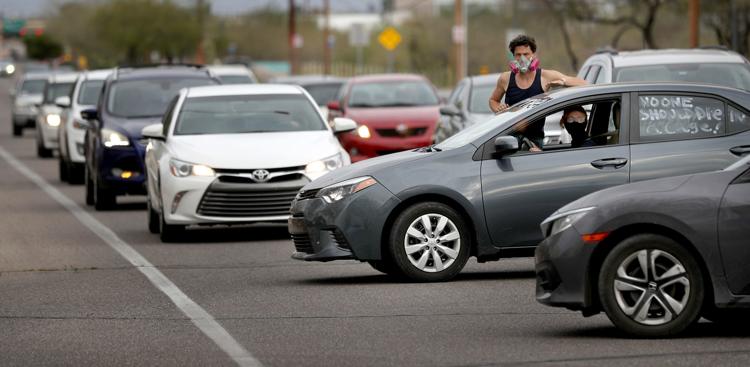 Tucson, coronavirus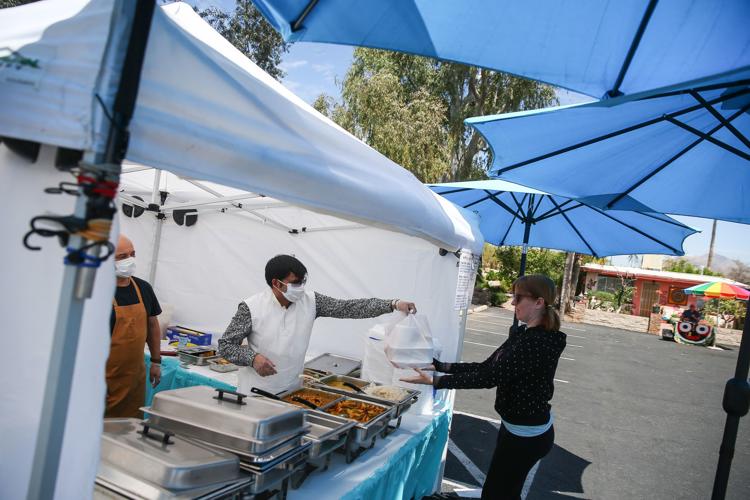 Tucson, coronavirus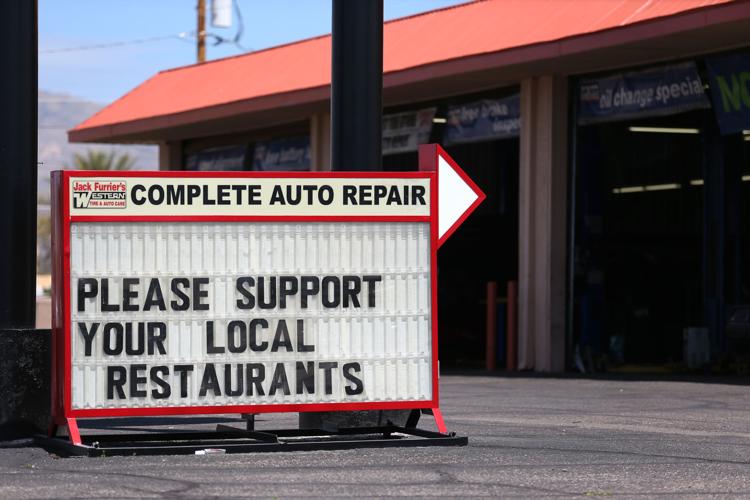 Tucson, coronavirus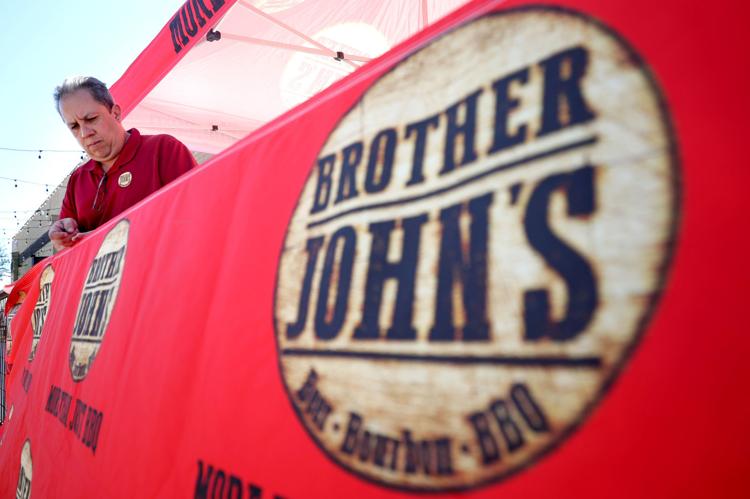 Tucson, coronavirus
Tucson, coronavirus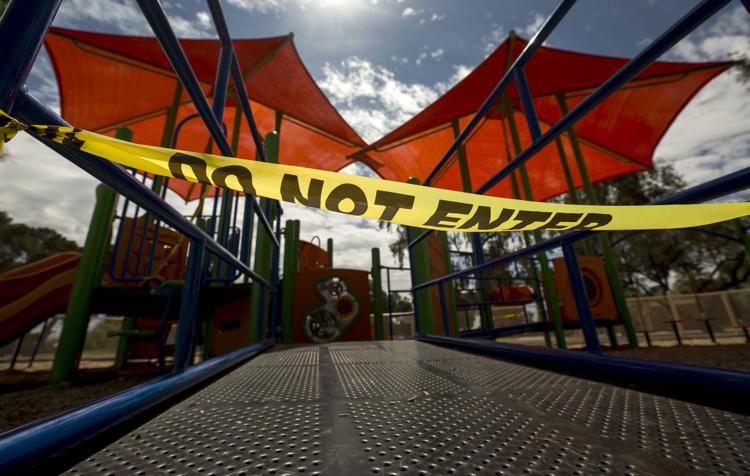 Tucson, coronavirus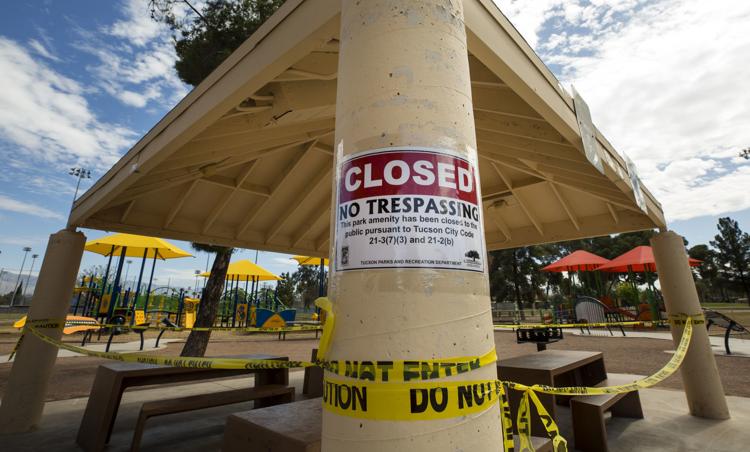 Tucson, coronavirus
Tucson, coronavirus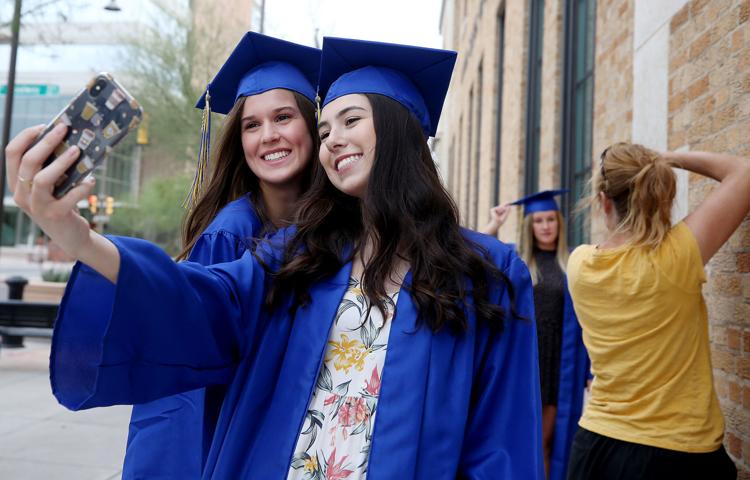 Tucson, coronavirus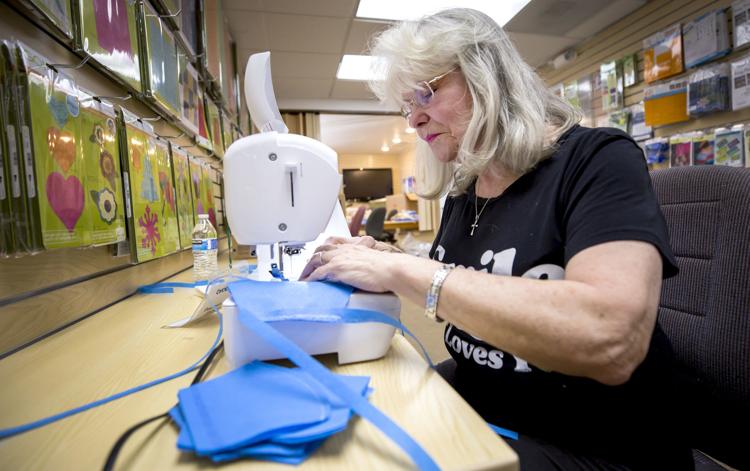 Tucson, coronavirus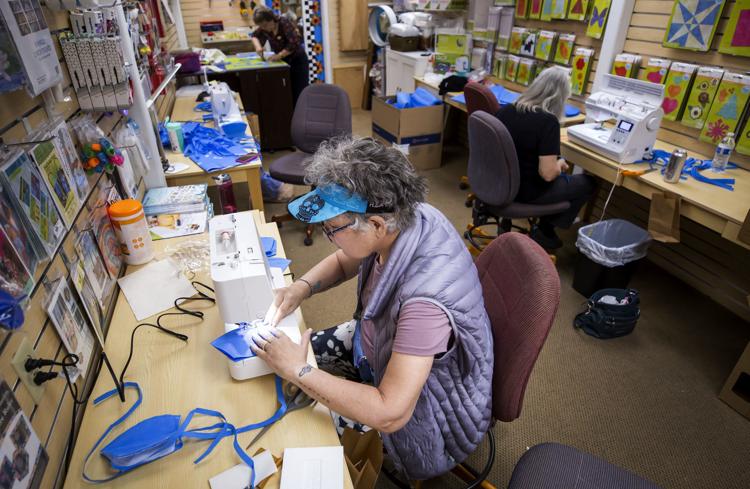 Tucson, coronavirus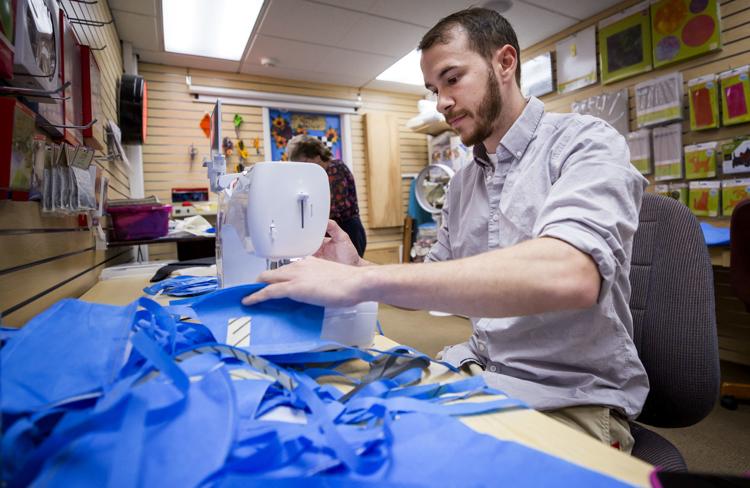 Tucson, coronavirus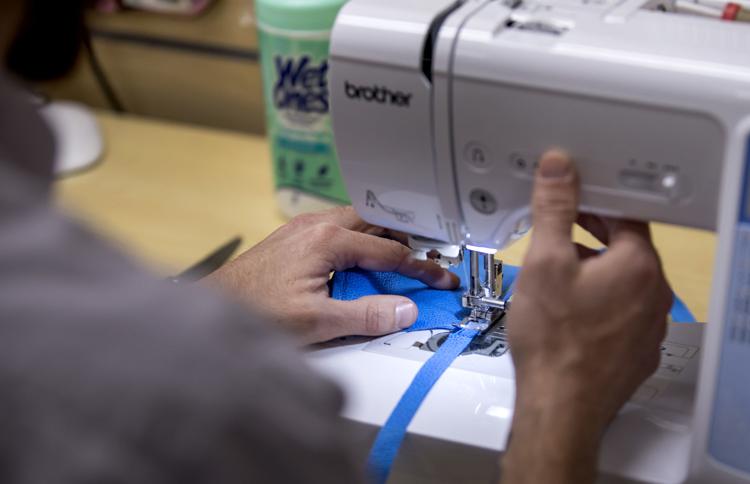 Tucson, coronavirus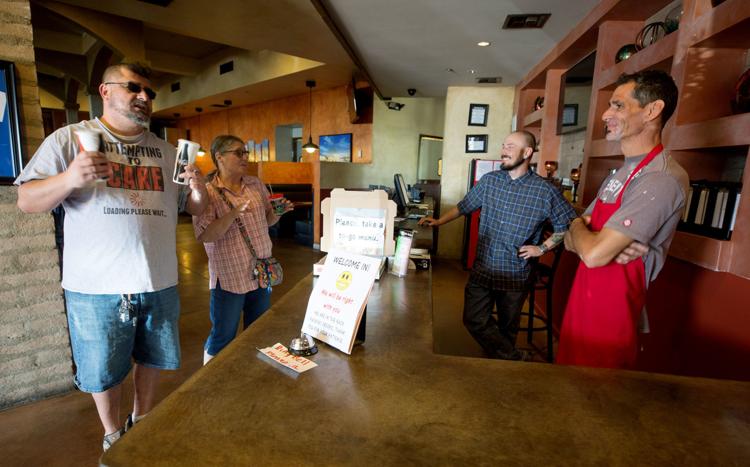 Tucson, coronavirus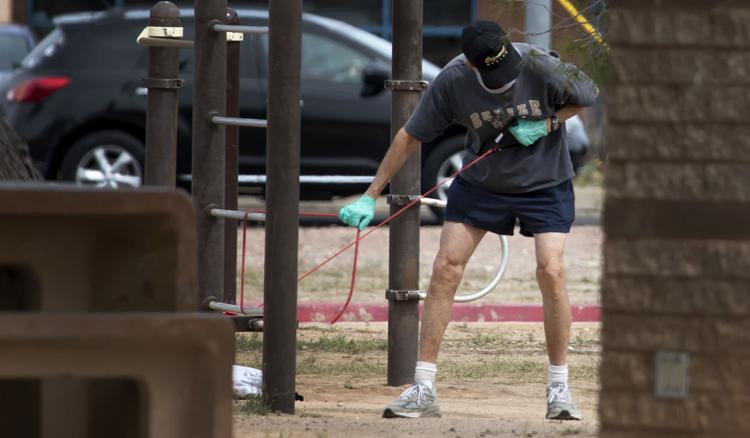 Tucson, coronavirus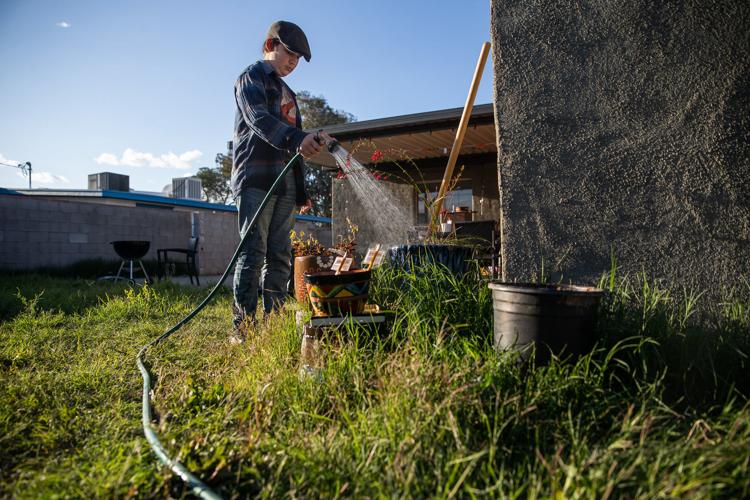 Tucson, coronavirus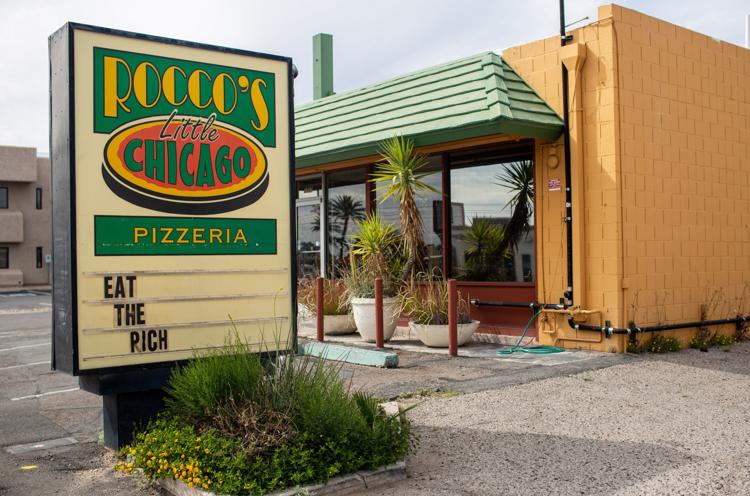 Tucson, coronavirus
Tucson, coronavirus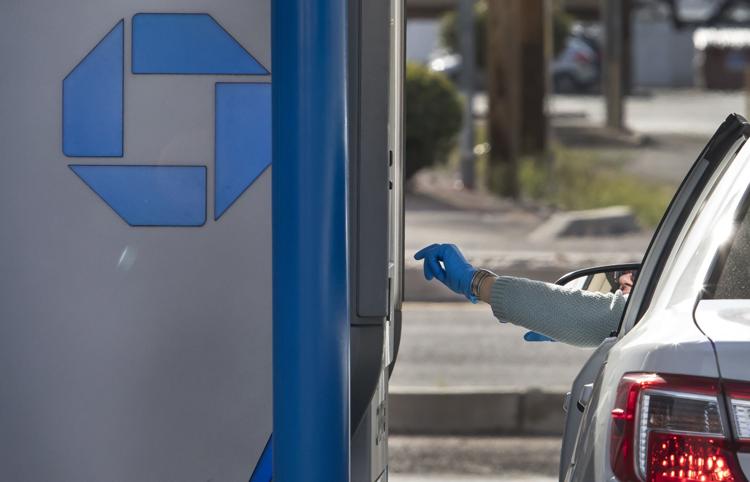 Tucson, coronavirus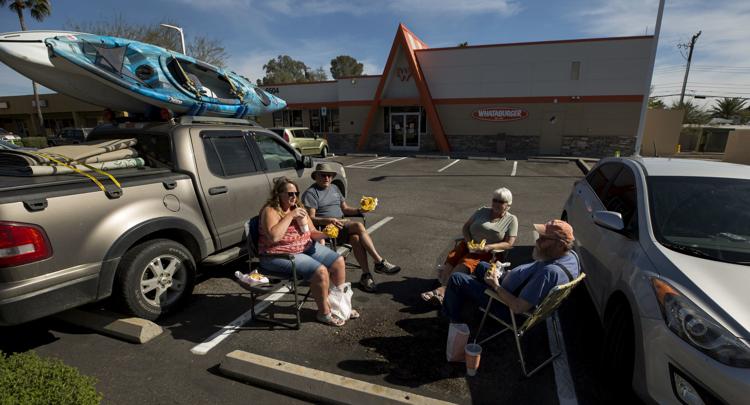 Tucson, coronavirus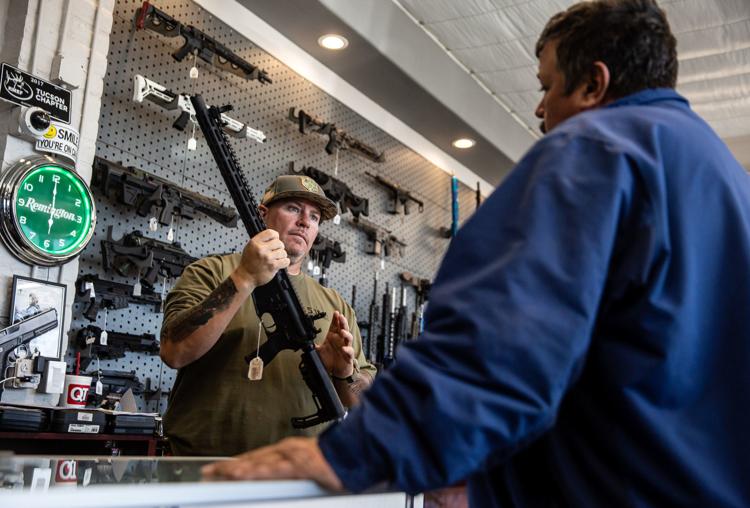 Tucson, coronavirus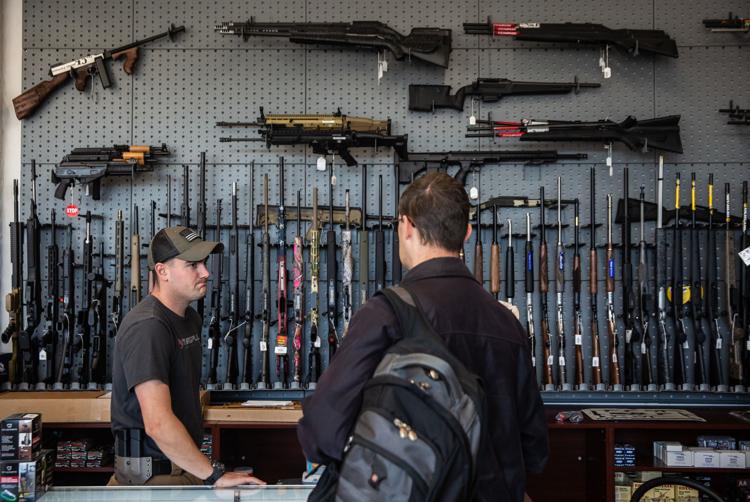 Tucson, coronavirus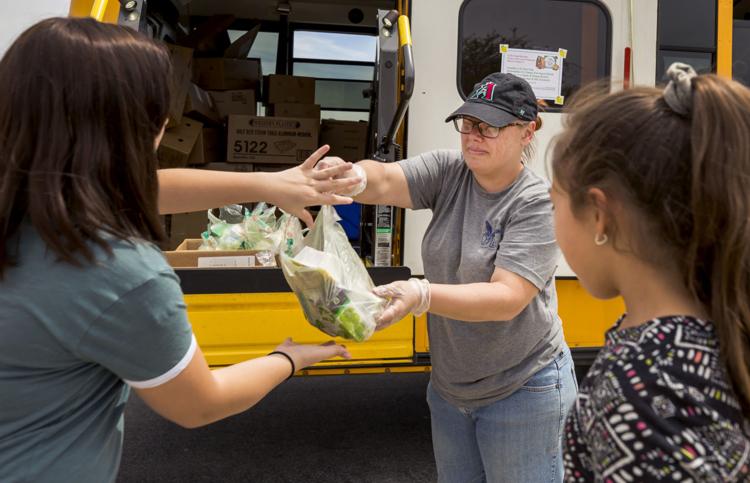 Tucson, coronavirus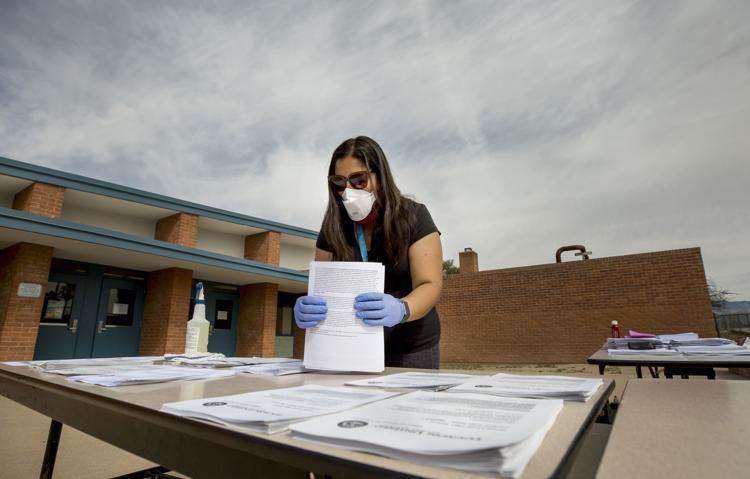 Tucson, coronavirus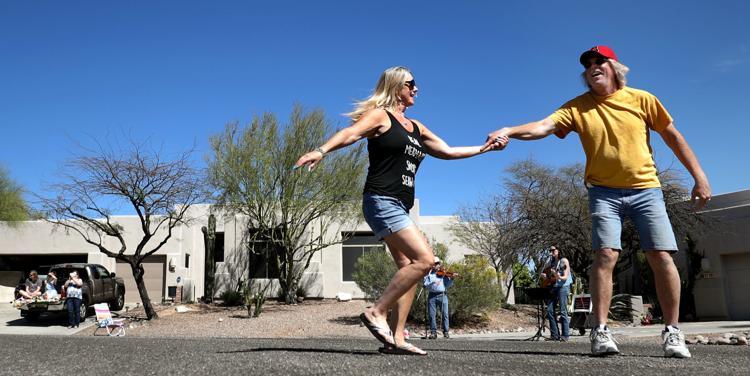 Tucson, coronavirus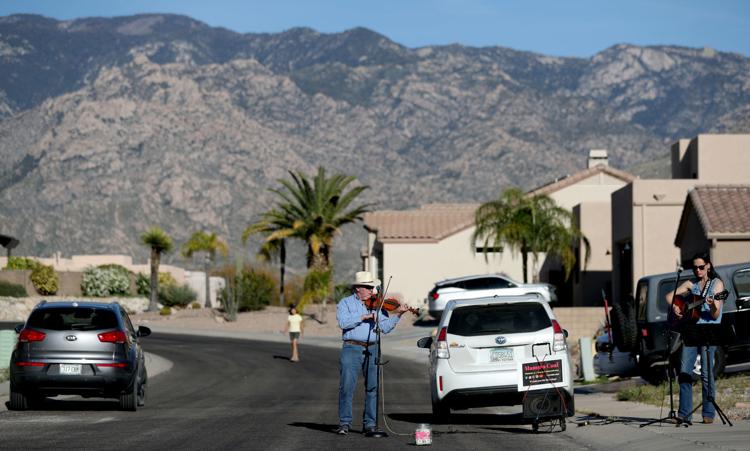 Contact reporter Justin Sayers at jsayers1@tucson.com or 573-4192. Twitter: @_JustinSayers.
Facebook: JustinSSayers.
Concerned about COVID-19?
Sign up now to get the most recent coronavirus headlines and other important local and national news sent to your email inbox daily.