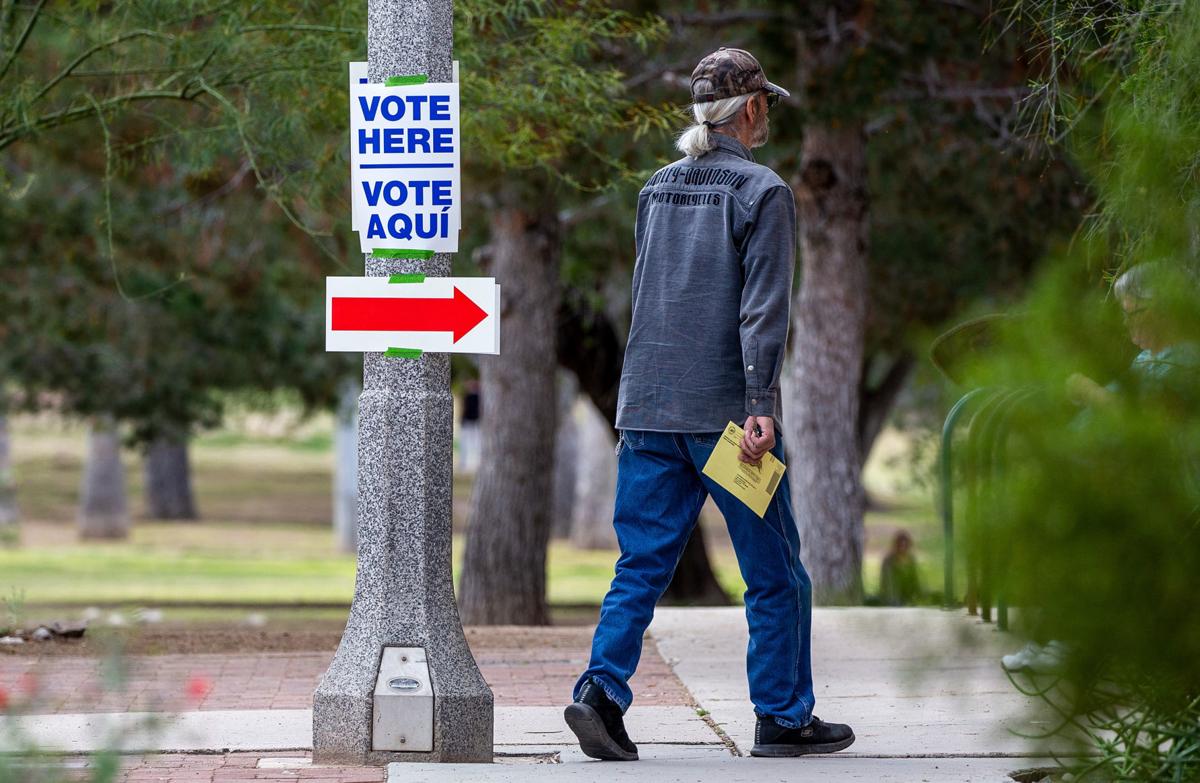 The following is the opinion and analysis of the writers:
We are at a pivotal moment for democracy in Arizona. Our ability to ensure that all registered voters can exercise their constitutional right to vote in the 2020 primary and general elections is seriously compromised by the devastating effects of the coronavirus pandemic.
We know that social distancing measures, as well as the personal fear of both contracting and spreading the virus, will discourage people from going to polling places. Since we don't know when these restrictions will be lifted, we must plan now for the critical August and November elections.
The League of Women Voters calls on our governor to protect our citizens and poll workers by extending mail ballots to all registered voters.
The vast majority of people in Arizona are already voting by mail, so voters can be assured the systems and procedures have been tested and validated and are secure. Expanding mail ballots to all Arizona voters will allow the counties to equip and staff physical polling places where they are most needed, while still guaranteeing everyone equal access to the ballot box.
The Arizona Recorders Association and the Election Officials of Arizona, made up of both Republicans and Democrats, strongly support expanding mail ballots for the remainder of 2020, recognizing that doing so is crucial for protecting the public and the poll workers, many of whom are older. That job will be much more manageable if we offer mail ballots to everyone, not just those who are currently on the Permanent Early Voting List (PEVL).
The Arizona secretary of state, whose office oversees elections for the state, has asked our leaders to give counties the option of mailing out ballots this year.
The logistics and cost of mail ballots are considerably less than the time and expense of creating, maintaining, and keeping safe poll locations. And the reality is we will have far fewer poll workers willing to risk their health and that of their families so we must be judicious and thoughtful about where they are deployed.
Shifting administrative effort to mail ballots will allow the county recorders to maintain polling places for those voters who cannot mail in their ballots: those who need help understanding or completing the ballot, those with no fixed address, and a large portion of the population with limited local postal service, as well as those who simply prefer to drop their ballot off or vote in person.
Opponents of mail ballots claim that fraud is more likely if people fill in their ballots at home and that their use requires extensive personnel and slows down counting.
Our experience in Arizona shows otherwise. In 2016, 75% of the 2.7 million voters in Arizona's PEVL voted by mail and there have been no reported cases of fraud from mail-in ballots from that election. Our voters can rest assured that our system is safe and secure.
Arizona's long history of mail ballots, rigorous signature verification procedures, and statistically insignificant cases of documented fraud, should assure voters and state leaders alike that this is the prudent — indeed, only — option for the 2020 elections. We appeal to Gov. Doug Ducey to act now to permit county recorders to send mail ballots to all voters.
Bonnie Saunders is the interim president and Pinny Sheoran is the state advocacy chair of the League of Women Voters of Arizona, a nonpartisan political organization that works to empower and educate citizens on ways to improve government.
Catch the latest in Opinion
Get opinion pieces, letters and editorials sent directly to your inbox weekly!