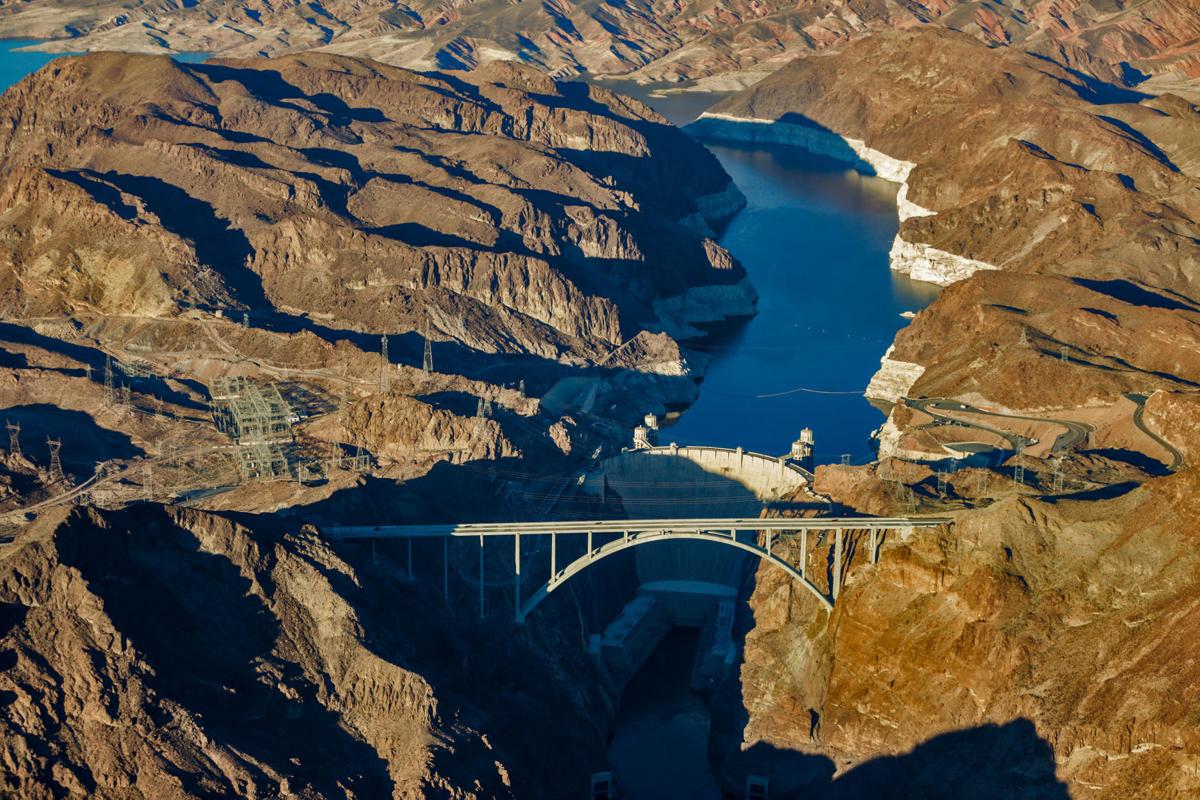 Earlier in May, Brenda Burman, the Commissioner of the Bureau of Reclamation within the Department of the Interior, urged water managers in the Colorado River Basin to adopt Drought Contingency Plans (DCPs) in light of the very dry year we have experienced in 2018, and some new projections, which paint a discouraging future for the Colorado River Basin.
These new projections — which represent the most accurate and up-to-date look at the hydrology of the Colorado River — largely confirm what we already knew: Lake Mead, the reservoir that supplies water to Nevada, California and Arizona, is vulnerable to shortages in the next five years. Forecast models predict a 52 percent chance of shortage conditions at Lake Mead beginning in 2020, with a greater than 60 percent likelihood of shortage thereafter. Because of drought and low runoff conditions dating back 18 years to 2000, the Bureau emphasized that "this current period is one of the worst drought cycles over the past 1,200-plus years."
As we know, this current period is also our new normal. Prolonged drought conditions, coupled with hotter temperatures, require us to change how we use and manage our water in the Colorado River Basin.
But what is most noteworthy in the recent forecast is not the numbers themselves, but rather the decision by the Bureau of Reclamation to use this latest forecast as an opportunity to issue a public statement underscoring the urgency of getting parties from all basin states to find collaborative solutions for a sustainable Colorado River. In fact, commissioner Burman reiterated this urgency when speaking to the Imperial Irrigation District in California recently, saying that when it comes to drought contingency planning "the time for action is now."
It is a crucial and commendable rallying cry, and the latest reminder that our collective water future and way of life are at risk unless our water leaders take immediate steps to plan for the very real possibility of a water shortage.
We know that further action and investment are needed to secure the long-term future of the Colorado River Basin and the economies and environments that depend on it.
And while the challenges facing the Colorado River are significant, this does not mean that there aren't solutions — there are. But we must improve how we use and manage the water resources of the Colorado River Basin.
Even as populations continue to grow across the Southwest, we have seen that we can significantly reduce water use and continue to have a thriving economy. We must continue that work and support collaborative, flexible conservation projects that reward people for doing right by the river, their communities and the economy. That will do more than address immediate challenges and avert impending crises: it will also help solidify the programs and agreements that will contribute to the long-term health of the river and sustain the Colorado River for future generations.
Fortunately, in recent weeks we've seen heartening progress and discussion on key water management strategies, system conservation programs and drought contingency plans.
In Arizona, for instance, the Department of Water Resources and Central Arizona Project recently recommitted to working together on drought contingency planning in order to develop long-term solutions that will protect the state's water future.
California must also complete critical work to support an interstate Drought Contingency Plan. California should not wait until Arizona has completed its work before moving forward with its own internal agreements that will allow its agencies to sign on to the Drought Contingency Plan. The Colorado River Board of California must show leadership in spearheading those agreements.
The path forward is clear. We must heed commissioner Burman's call to action and finalize these drought contingency plans in 2018. These agreements will not only help us mitigate future shortages and manage risk, they can also prove to the whole Colorado River Basin that water users can develop innovative mechanisms to efficiently manage water supplies.
At the Walton Family Foundation, we are committed to supporting efforts that will sustain the health of the Colorado River and safeguard the livelihoods of millions of Americans for future generations.
Ted Kowalski is the senior program officer for the Walton Family Foundation's Colorado River initiative.