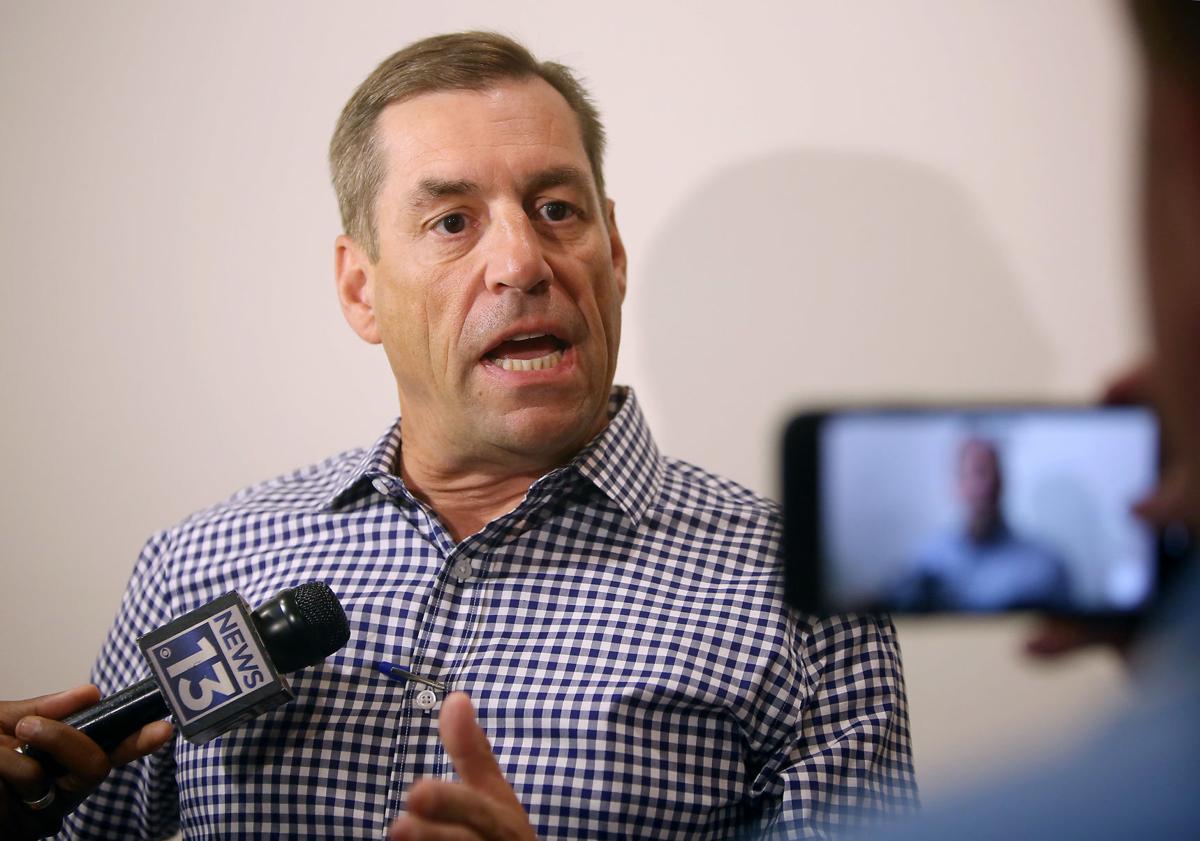 Saying it still projects a loss of at least $45 million even with football season returning Saturday, Arizona announced it will lay off 21 athletic department employees because of financial problems related to COVID-19.
UA also said it will not fill 15 recently vacated positions as part of a plan to reduced overall spending by $30 million in fiscal 2020-21. The coaches and staffers of individual sports, as well as others who serve athletes directly, are expected to be fully retained, with the staff cuts mostly coming to ticket sales, marketing, creative services and other external areas.
"Today marks a difficult day of very tough decisions for our athletics department," Arizona AD Dave Heeke said in a statement released late Monday afternoon. "I have a great sense of empathy and compassion for the members of our Wildcat Family who are impacted by these decisions. These challenging economic times have affected all of us."
Before the Pac-12 voted to add back football season in September after opting against it in August, Heeke projected a loss of up to $65 million for an athletic department that took in $102.3 million in revenue in 2018-19, according to the latest available figures from the U.S. Department of Education. Football generated 42% of that revenue, with more than half of that coming from  media rights.
Of the $27.9 million in media rights money Arizona reported in 2018-19, according to a UA financial report obtained by the Star via a public records request, $23.7 million of it was attributed to football. The other $4.2 million was from men's basketball.
While playing football and basketball will allow Pac-12 schools to recover most if not all of that media rights money, Pac-12 school presidents and chancellors voted against allowing fans at campus sporting events until at least January – a move that cost UA at least several million, even if capacities were greatly reduced.
Of the ticket sales UA reported in 2018-19, $6.24 million was from football, $6.94 million was from men's basketball and $482,711 was from women's basketball.
The Pac-12's decision not to allow fans until at least January means football won't report any ticket sales in 2020-21 and basketball sales will be at least heavily reduced. The Pac-12 said it will reevaluate whether to start allowing fans in January depending on how the COVID-19 situation evolves.
Football will also lose what amounted to $471,041 in program/novelties/parking/concession in 2018-19, while it is likely that royalties, licensing, advertisement and sponsorships will be reduced without fans attending games. Arizona reported a total of $3.86 million in those areas in 2018-19.
"Without fans, there's a tremendous challenge," Heeke said in September, after the Pac-12 restored football season. "We're glad to be playing. But we are still significantly short on revenues and that's going to be a challenge for us going forward."
UA athletic department staffers and coaches have already been subjected to pay cuts and furloughs parallel to those of other UA employees. Contracted head coaches voluntarily went along with the plan, saving an estimated $3 million to $4 million.
"I believe we will have to do additional reductions inside the athletic operations," Heeke said in September. "We're reliant upon our own revenues, not those that come from the university … so we'll have to really look at that. It's very critical."
Heeke said Monday his staff has "spent months exhaustively looking at all of our financial models and forecasts" before making the decision to cut staff and take other measures.
UA estimated it will save $3.6 million by cutting staff and salaries in 2020-21, while also cutting $8 million in administrative expenses, $5.2 million in overall sport expense cuts, and $3.2 million in operational and facility expense reductions.
Some of those reductions were automatic because of COVID-19 effects: The NCAA has banned in-person recruiting since the pandemic hit college sports in mid-March, saving on travel costs, while not allowing fans will save UA on game-day facility and operation costs.
Arizona also said it will restructure debt for 2020-21, saving another $10 million, even as Pac-12 schools have been offered the chance to take out loans. According to the San Jose Mercury News,  the Pac-12 arranged a loan program for member schools to borrow up to $83 million each at a 3.75% interest rate. Heeke said in September that Arizona had been looking "very, very closely" at that possibility.
Arizona athletics is mostly self-funded from media rights fees, donations, advertising, sponsorships and ticket sales but UA president Robert Robbins said in a statement that he wanted to recognize Heeke and the athletic department for taking "their financial obligations serious during this global pandemic."
"We all share the responsibility of effectively managing our resources to ensure we can effectively recover from this crisis," Robbins said.