When he was 13 years old, Randy Labaut and his parents were detained for 21 days in Chiapas, Mexico.
"We got thrown in jail, basically," said Labaut, a fourth-year pitcher for the Arizona Wildcats.
The three were trying to make their way from Cuba to the United States, where Raul Labaut and Ernestina Armas hoped to find a better life — especially for Randy, their baseball-mad younger son.
An already stressful journey spanning multiple countries and modes of travel had reached its nadir and possible end. While riding a bus from the Mexico-Guatemala border to Tijuana, Labaut and his parents were stopped at a checkpoint. Authorities questioned their papers. They were held — and separated — until it all could be sorted out.
"I was scared," said Labaut, who will start the season opener against UMass Lowell on Friday night at Hi Corbett Field. "Most of the kids were criminals. I was the youngest one there."
Labaut stayed with the other children who were under 18. They were allowed to see their parents for only an hour a day.
"I had a tactic," Labaut said. "I would cry every morning so they could send me with my mom."
The Labauts didn't know what would happen or when. There were two possible outcomes: They could be sent back to Cuba. Or they could be fined and released.
"And that's what happened," Labaut said. "They gave us a fine."
Weary but relieved, the Labauts decided to fly to Tijuana, where a cousin, Roxana, and her husband, Rafael, picked them up. They drove to the U.S. border, where it took about 10 hours to figure out all the paperwork.
Finally, a trek that had lasted 39 days was over. Labaut and his family entered California. They would settle in Downey, about 13 miles southeast of Los Angeles, where Roxana and Rafael lived.
Labaut never will forget what it felt like to arrive in America.
"We were just free," he said. "It felt like a big weight off your shoulders."
The Labauts could start a new life. Randy could pursue his dreams.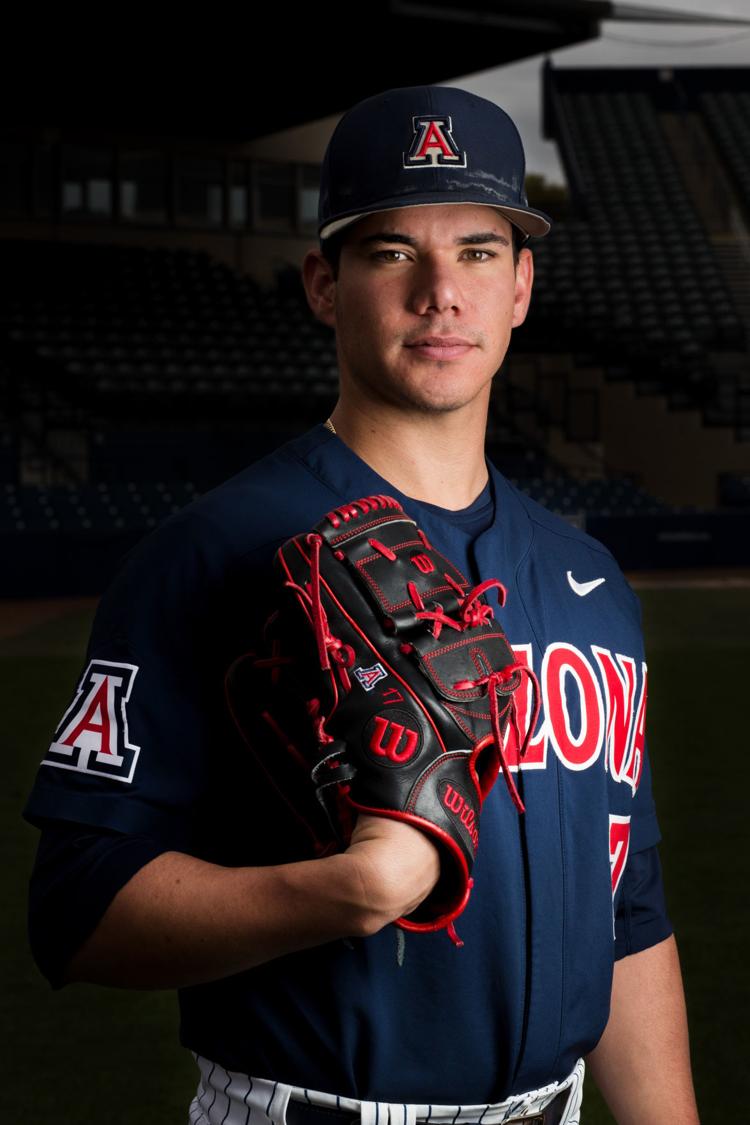 Sudden departure
Randy Labaut is ready to become Arizona's ace. A promising start to 2018 was cut short by a major medical scare. Labaut has fully recovered, and the left-hander is set to anchor the Wildcats' rebuilt rotation as the Friday-night starter.
"He is a pitcher in every sense of the word," UA coach Jay Johnson said. "He has great poise. He has great maturity. He's been through a lot of stuff during his time here."
Labaut has been through a lot of stuff, period. But at age 5, when he first started playing baseball, he had no idea how unhappy his parents were with their lot in life.
Raul drove a truck and Ernestina worked at a bank, but they struggled financially in communist-ruled Cuba. Later, they would see how hard it was for their older son, also named Raul, to perform his mandatory military service. They didn't want Randy to have to go through the same thing.
"When you're so young, you don't really see the bigger picture," said Labaut, who grew up in Alquizar, which is about an hour southwest of Havana. "I was doing what I loved. I was playing baseball."
Even that started to feel like something of a chore. At 11, Labaut entered a baseball academy.
"We would practice like six hours a day and go to school for two hours," he said. "It was brutal. Sometimes the teachers wouldn't even show up to class."
Labaut wanted to play ball at a big university of his choosing. He wanted to become the first member of his family to graduate from college.
His parents wanted the best for their son. One night in April 2010, without warning, they told him to pack up his stuff. They'd be leaving the country the next morning.
Raul and Ernestina's plans largely were kept secret. But it's something that had been in the works for "many years," Ernestina said.
(Labaut's parents speak minimal English. Ernestina answered questions for this story in Spanish via email.)
Raul and Ernestina sold their car and got help from a sister. They saved $30,000 — $10,000 for each family member.
The Labauts rose early and headed to the airport. Randy's parents told him the plan. They had visas to live in Angola. But they first would visit Brazil to see a family friend.
"To make it all legit, you had to buy every single plane ticket," Labaut said. "We never ended up in Africa. We just stayed in Brazil and kind of made our way from there."
They first flew to Peru, then Brazil, where they stayed for about a week. Then they flew back to Peru, from Peru to Costa Rica and from Costa Rica to Guatemala.
Once in Guatemala, Labaut said, coyotes picked them up and took them to a bus station. They were to travel to the Mexican border.
Two buses left the station. Along the way, the first bus got robbed. The Labauts happened to be on the second bus. All Randy had was a backpack.
"But we had a lot of money," he said. "We needed money to travel and pay for stuff. If that would have happened to us, we pretty much would have been screwed. It was eye-opening."
They arrived at another bus stop, near the border, where another stranger picked them up and took them to a house.
"Now we're freaking scared," Labaut said. "It's like 3 in the morning. We don't know where we're going. We don't know anyone at this point.
"It was pitch black. The house looked like a homeless house."
The Labauts slept on a concrete floor for a few hours before they were awakened. Another man brought them to the banks of the Suchiate River, which forms a portion of the border between Guatemala and Mexico. The man placed a wooden platform atop a large inner tube.
"We got on top of that," Labaut said, "and he pretty much dragged us across the river."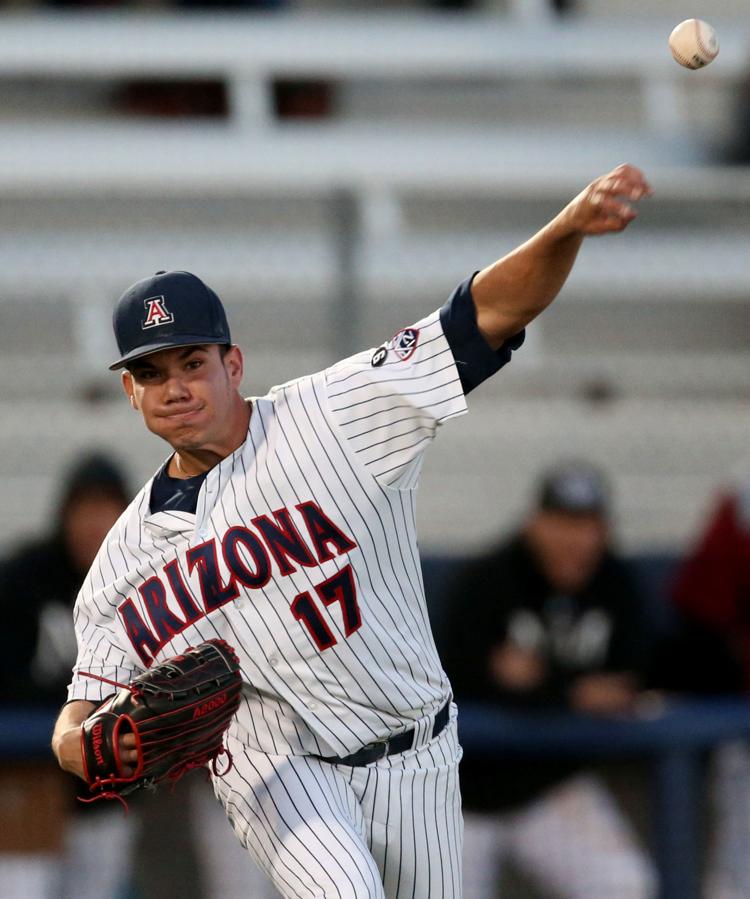 Food and freedom
The Labauts left Cuba on April 12. They arrived in California on May 21.
The first place Randy wanted to go was McDonald's. Cuba has one McDonald's — at Guantanamo Bay.
"People talk about it," he said, "but they have never seen it."
Labaut couldn't believe how many restaurant options suddenly were available.
"There's so much fast food, places to eat," he said. "You don't have that privilege over there."
Back in Cuba, Labaut sometimes had to play baseball without cleats. He never owned his own bat. Now he had one: a green Easton S900. It was 34 inches and 31 ounces — far too big for a 14-year-old.
"I thought it was the best bat in the world," Labaut said. "It was my bat."
Labaut joined the baseball team at Downey High School, where he pitched and played first base. He also learned English, which was a struggle at times. He now speaks it fluently.
The Toronto Blue Jays selected Labaut in the 27th round of the 2015 MLB draft. He also had several scholarship offers. He chose Arizona in part because then-coach Andy Lopez spoke Spanish and could communicate with Labaut's parents.
After Lopez retired, Johnson came aboard and visited Labaut at his home. Johnson wisely brought along assistant coach Sergio Brown, another Spanish speaker. Labaut and his parents were sold. The sense of admiration was mutual.
"He has an awesome perspective that most 18- to 21-year-olds don't," Johnson said. "He's grown up quickly. You can see it in how he treats other people and how he appreciates his opportunities."
Labaut's experiences have made him "extraordinarily grateful for anything and everything he ever gets," UA pitching coach Dave Lawn said. "Also, it gives him a little bit of a hard edge, which is why he's been such a good competitor."
Labaut will get frustrated at times; all competitors do. He isn't easily rattled, though. A bases-loaded jam is nothing compared to being ferried across a river on a makeshift raft or being separated from your parents for three weeks.
"He can boil over sometimes," Lawn said. "But you never see it out there."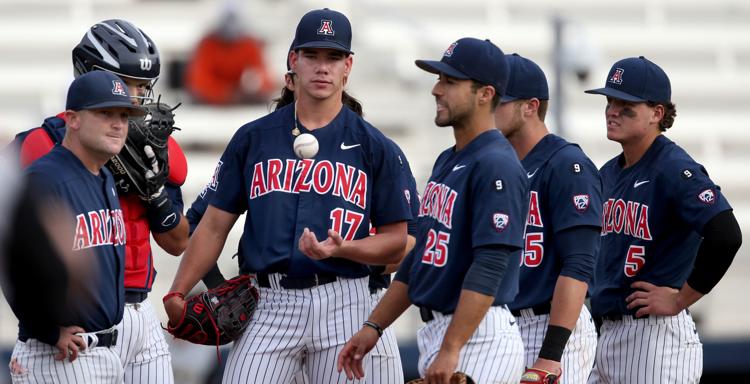 Another obstacle
And then, in March 2018, Randy Labaut nearly lost his leg.
Labaut had a 1.71 ERA across seven appearances and 31-plus innings when he felt discomfort in his left leg while pitching at Washington on March 17. He exited with two outs in the bottom of the sixth and the scored tied 0-0.
Labaut at first thought he had shin splints. But his leg swelled overnight. He couldn't sleep. The pain wouldn't go away.
UA trainer Isaac Trujillo grasped the seriousness of the situation. He took Labaut to the emergency room at UW Medical Center.
It turned out that Labaut had compartment syndrome, a condition that occurs when pressure builds within muscles to excessive levels. If untreated, it can cause permanent damage to muscles and nerves. In extreme cases, it can result in amputation.
Labaut had emergency surgery that morning and a second procedure a few days later. His season was presumed to be over. Labaut and his family were devastated.
"The days of suffering were enormous, and all we could do was support him and give him strength," his mother said. "Seeing his sad face broke our heart. We questioned if it would be the end of his career."
It wasn't. Improbably, Labaut returned to the mound 10 weeks later. He pitched two hitless innings in relief at Oregon on May 26.
Labaut firmly believes that everything he went through before that ordeal helped him overcome it.
"The first day, I was just in shock," he said. "I just couldn't control my emotions. But after I came out of surgery, I was kind of self-reflecting, all the good things and bad things that have happened in my life.
"I kind of like left it to God, what He has planned for me. I'm just going to trust His path. I'm not going to be negative or blame someone. So I was at peace after the first night."
Labaut had a dream to chase. He had come this far. Farther than most.