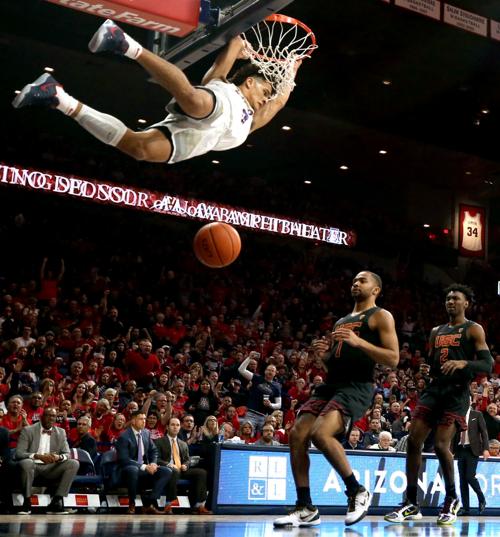 Unlike when Deandre Ayton, Allonzo Trier and Rawle Alkins were headed out the McKale Center doors two years ago, Arizona coach Sean Miller chose not to introduce his three soon-to-depart freshmen as part of Arizona's Senior Day last month.
"That was a different day, different time, circumstances," Miller said of his 2018 acknowledgments, which he said at the time were "the right thing to do."
This time, Miller said the "only fair way" to address the future was at the end of the season. That allowed Zeke Nnaji (March 31), Nico Mannion (Tuesday) and Josh Green (Friday) to each make their own public announcements via Twitter.
Green began his announcement Friday by saying he "can't wait for the next chapter," then thanked Miller, Arizona staffers, his teammates and fans for their support.
"I have become a better person and player from the experience" at Arizona, Green said. "To every one of my teammates, you have been much more than just a team to me, and I am honored to call you my brothers and friends for life.
"To the best fans in the country, there was no better feeling than stepping on to McKale and hearing you all roar. And everyone, near and far, who continues to believe in me, thank you, and I won't let you down."
While becoming the Wildcats' third-leading scorer (10.6 points per game) behind Nnaji and Mannion, Green triggered more than his share of roars from those fans by driving and elevating to the rim for eye-opening dunks all season long.
Green shot just 41.4% overall and 35.9% from 3-point range, but became a more selective and accurate long-range shooter as last season went on while continually attracting fans and NBA scouts alike to his open-court ability.
"It's hard to find guys like Josh Green," ESPN draft analyst Mike Schmitz said during Arizona's loss to USC on Feb. 27.
With a 6-foot-10-inch wingspan and natural hops on his 6-6 frame, Green also had a competitive drive that Miller saluted in a prepared statement Friday.
"Josh Green is one of the most talented players that we have coached at Arizona," Miller said. "His athleticism and determination separate him from his competition, giving him an incredibly high ceiling as an NBA player. All of us at Arizona are excited to watch him fulfill his great potential at the next level."
Miller added that he would miss Green's "fun-loving personality and team-first attitude." Green was sometimes soft-spoken during his limited media appearances last season but was known behind the scenes for playing small pranks on teammates and being especially accommodating to fans.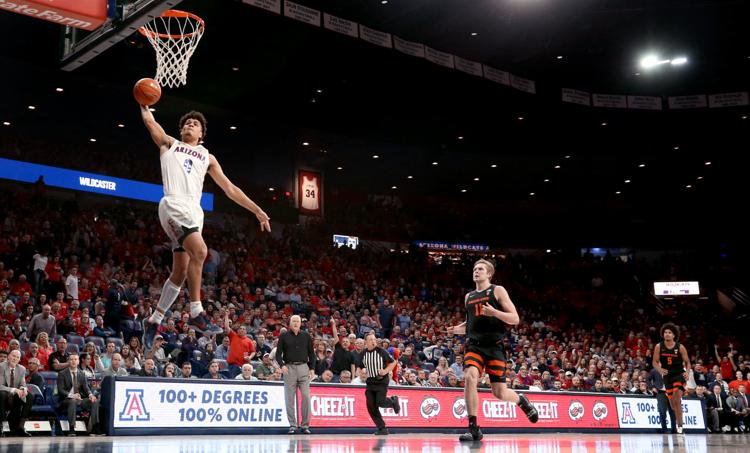 In January, Green also asked fans via Instagram to consider donating to the Australian Red Cross while his native country was battling wildfires.
Arizona won't be able to easily replace Green's skills, but Miller's staff has long been working on it. The same goes for Mannion, considered a first-round pick, and Nnaji, whose NBA departure also became obvious once he started blowing away his competition in the post during the first month of the Wildcats' season.
The UA has added Georgetown transfer guard James Akinjo and Seattle UA grad transfer Terrell Brown to play alongside returning junior Jemarl Baker and possibly sophomore Brandon Williams. Freshman wings Dalen Terry and Ben Mathurin will also compete for time.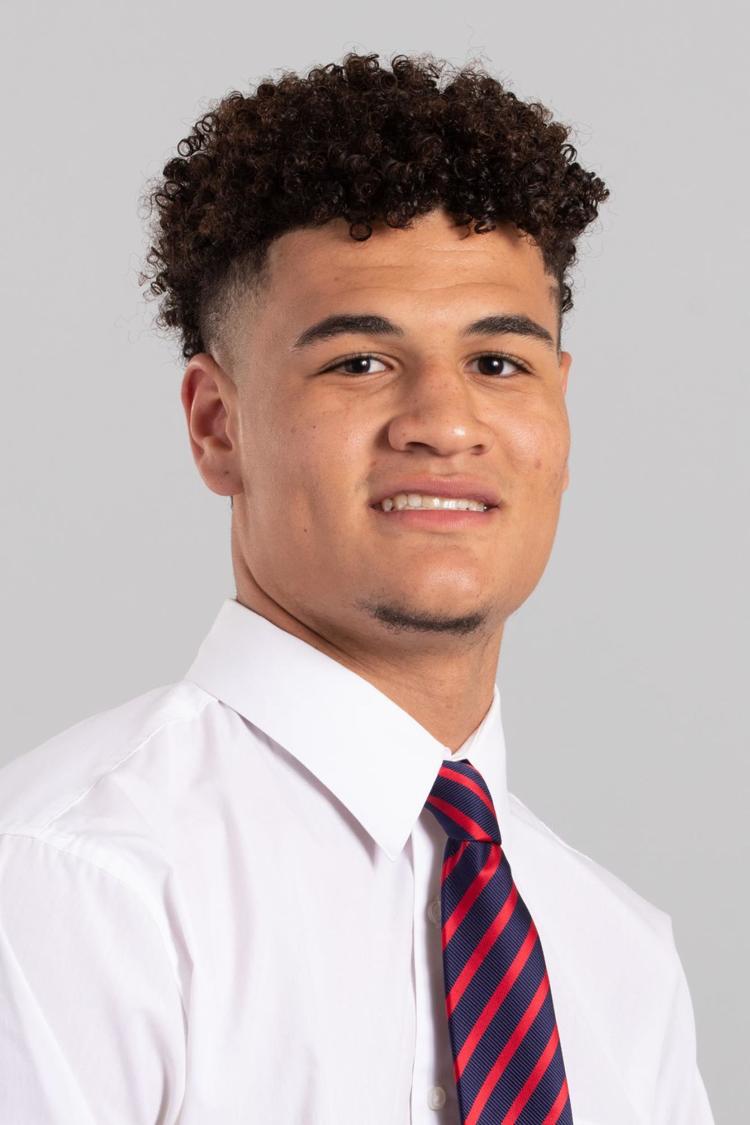 Brown's commitment likely means Arizona will no longer recruit a point or combo guard for next season. The Wildcats are still pursuing several wings and big men.
Their current wing targets include high school standouts Kerwin Walton and Ziaire Williams, plus San Francisco grad transfer wing Charles Minlend.
Among the big men the UA is pursuing are Purdue grad transfer Matt Haarms and international prospects.
Rim shots
Former Long Beach State center Joshua Morgan announced Friday that he would transfer to USC after considering Arizona, Oregon, UCLA, San Diego State and several other schools. Morgan, a 6-11 center from Sacramento, scored 10 points and grabbed five rebounds while making 4 of 5 shots in the Wildcats' 104-67 trouncing of Long Beach State on Nov. 24.
Santa Clara guard Trey Wertz, a sit-out transfer with two seasons left to play, told Stockrisers he is down to Arizona, Butler, North Carolina and Notre Dame. The departure of UA assistant coach Justin Gainey could affect his recruitment to Tucson. Gainey recruited Wertz to Santa Clara when Gainey was an assistant there under Herb Sendek before joining Miller's staff. Gainey left the UA for Marquette last week.
Be the first to know
Get local news delivered to your inbox!