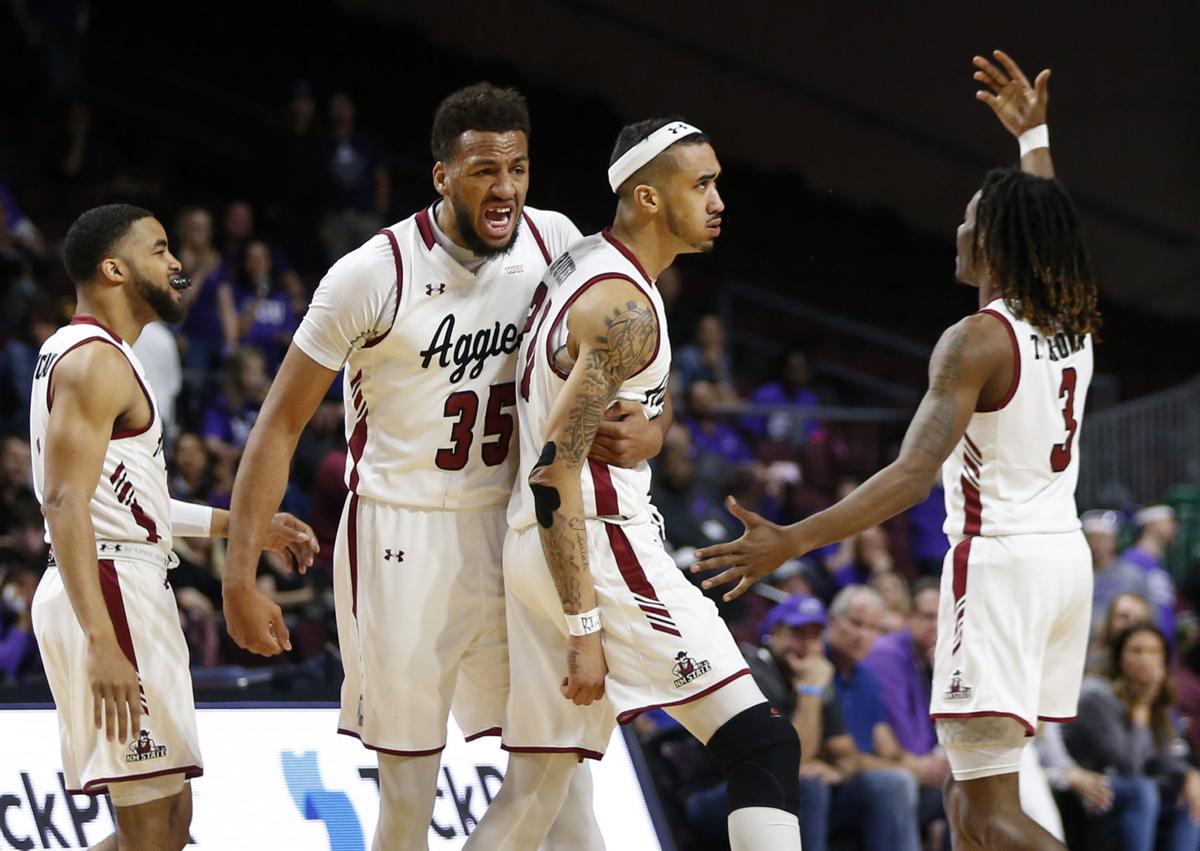 Arizona's latest visitor to McKale Center may be cut a little differently than your everyday nonconference opponent.
Consider these images before the Wildcats host New Mexico State on Sunday:
Four months after Arizona melted down on the last day of the Maui Invitational, trailing Auburn by two points with 10 minutes to go but ultimately losing by 16, Auburn picked up the No. 5 seed in the NCAA Tournament and went on to the Final Four.
In their first game against 12th-seeded New Mexico State, the Tigers were nearly sent home. NMSU had two chances to beat them in the final two seconds, but missed two free throws and a jumper in the corner.
It was the first time the Aggies had lost since Jan. 3.
"We won 19 games in a row, so there was no reason to think that wouldn't continue," NMSU coach Chris Jans said. "Going into that game, everyone, from me, to the players, to the staff, to the managers, was very confident. I don't think you have a chance to win games like that if you don't believe in yourselves."
Three years earlier, Jans was spending one of nine seasons on the staff of Wichita State, when it was sent into a First Four game with Vanderbilt despite a 24-8 record. The Shockers crushed Vandy by 20 in Dayton, Ohio, then jetted over to Providence, R.I. – and brushed sixth-seeded Arizona out of the tournament with a physical 65-55 win.
Led by gritty and undervalued guards Fred VanVleet and Ron Baker, Wichita State punished the Wildcats with a rugged man-to-man defense that extended out often and forced 19 Arizona turnovers that led to 22 Wichita State points
"They made us uncomfortable a lot," said guard Kadeem Allen, who had seven of UA's turnovers.
Somewhat like New Mexico State may behave now, the Shockers were out to prove something.
"That's what the Wichita State program was known for, that chip on the shoulder," Jans said.
"We had guys that weren't receiving the high accolades as recruits. We took guys who were under the radar and maybe a couple of inches shorter than what the big boys would like.
"That was kind of played up internally. We never really felt we got seeds we deserved and pretty much used that as fuel every year we were there."
No doubt that memory still sticks in UA coach Sean Miller's mind. Not just because of the loss but because those Wichita State teams Jans worked with had the kind of tough, defensive mindset Miller seeks.
Now he'll get to face a team with a similar mindset.
"Chris is an outstanding coach," Miller said. "We have great respect for Wichita State and he runs his program very similar to what Wichita State does — with their toughness, their quickness, how hard they play. They take great pride in those areas."
Miller said playing NMSU will be "one of the most difficult games we'll play all season," though there is a major qualifier here.
The Aggies are not quite the same team that nearly knocked off Auburn, thanks to a significant injury bug so far this season. Point guard A.J. Harris, a major force behind the Aggies' 30-win season a year ago, and wing Clayton Henry are out for nonconference play with injuries. A key newcomer, juco transfer Wilfried Lakayi, is gone with a torn meniscus, too.
Meanwhile, the team's top scorer last season, Terrell Brown, has been limited both by having to play sometimes on the ball – and by a hip/groin injury that has kept him out of the Aggies' last 13 practices.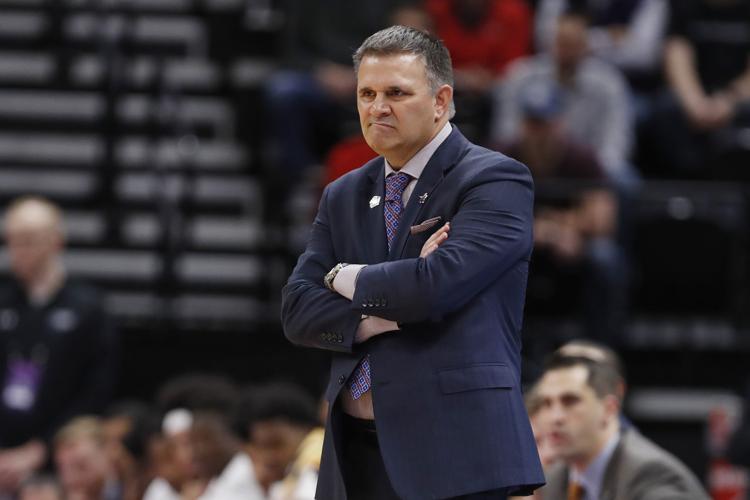 Sometimes they've had only six or seven scholarship players available for practices, thus limiting their continuity and, of course, their toughness.
"That's not how any coach wants to prepare his team," Jans said. "We want to be careful we're not subject to more (injuries), so we've got to be very careful how we go about our business."
The Aggies' vulnerabilities have been quickly exposed. They lost the first game in their annual two-game I-10 rivalry with nearby UTEP, 65-50, on Nov. 12 and only beat Southern by 13 points at home on Thursday.
Without Harris and his ability to break down defenses with the drive, NMSU has thrust backup Shunn Buchanan into a fulltime point guard role and tried to adjust.
The Aggies are still tough defensively (limiting opponents to 39.4% shooting) and on the glass (outrebounding teams by an average of 12.0 per game) while they also have an emerging star in explosive wing Trevelin Queen, who won the WAC Tournament MVP award last season and is averaging 18.3 points so far this season.
But NMSU is shooting just 31.5% from 3-point range and hitting free throws at just 66.7%.
So, at least for now, there are no guarantees.
Inner confidence, even for the Aggies, may only take them so far.
"Shunn's a guy that we've really leaned on a lot since he arrived here but it's a different role for him," Jans said. "He's a tough guy, a leader and he's attacked the challenge well. But … it's just different. It's different. We lost our quarterback and we're trying to adjust."