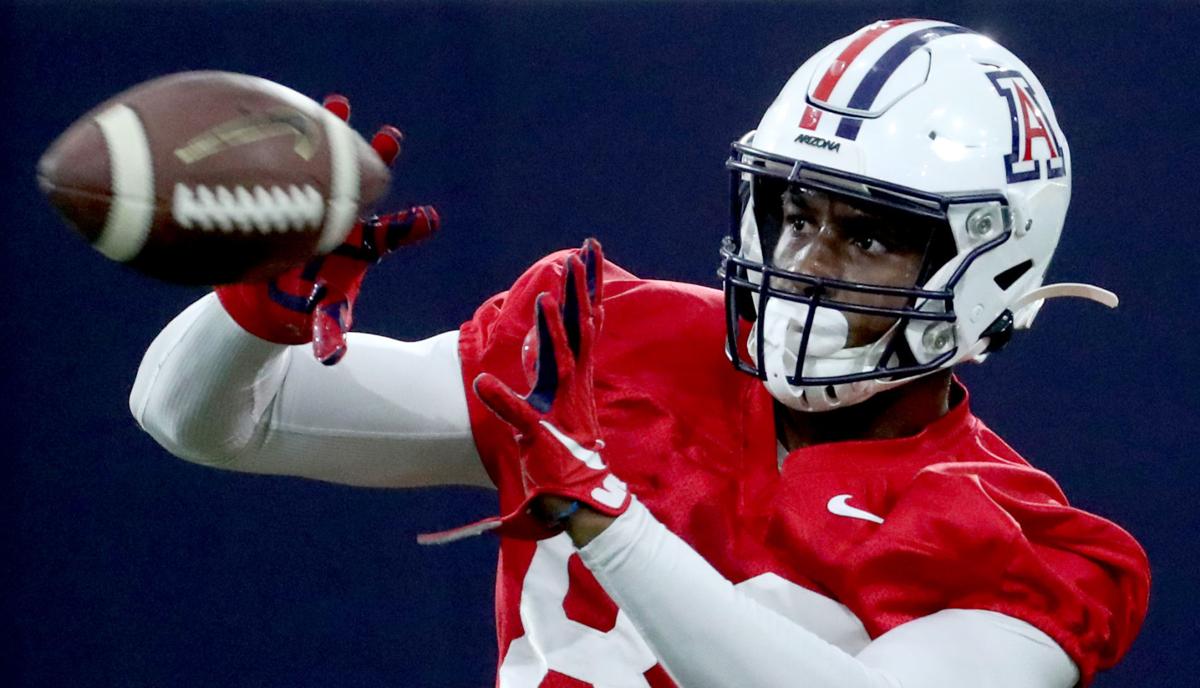 The University of Arizona isn't bringing additional student-athletes back to campus for the time being, but workouts will continue for football players who are already here.
The UA on Monday announced that it would "pause" its reentry plan, which began June 15 with a group of 19 football players participating in voluntary on-campus workouts. The Star initially misinterpreted the school's news release, assuming it meant that the entire program had been halted.
Arizona athletic director Dave Heeke clarified the situation in a phone interview Tuesday afternoon, saying the 83 student-athletes who had returned — all football players — would continue to work out.
"We're very confident in our reentry plan and the processes in place for student-athletes who are on campus," Heeke said. "We just felt it was appropriate not to expand that group at this time while our community is dealing with a surge in cases and our hospitals are reaching maximum capacity."
Pima County reported 436 new COVID-19 cases as of midday Tuesday, bringing the county's total to 8,004. The county also reported an 8.3% positive test rate.
Only one of the 83 football players who have been working out on campus in June has tested positive. That player has been placed in the athletic department's "protocol for positive tests," according to the school. Athletes are tested weekly for COVID-19 and coronavirus antibodies.
The pause applies to football newcomers, including freshmen, who were scheduled to arrive in Tucson next Monday and begin working out July 13; and soccer and volleyball players, who also were supposed to start on-campus training in July.
"There's no one single reason," Heeke said when pressed about the pause. "We're very aware of the current circumstances (in the county), and that's part of it — bringing new individuals into an environment that's somewhat stressed. We just don't think that's appropriate."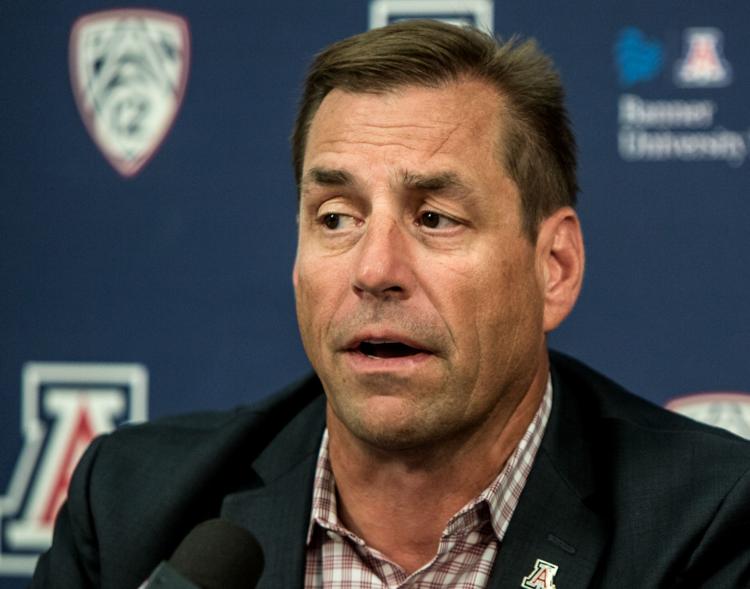 Heeke said the decision was a collaborative one made in consultation with campus leadership, from which the athletic department takes its cues regarding pandemic policies. The pause was in the works before Gov. Doug Ducey's announcement Monday afternoon that bars, gyms and some other businesses would be shut down for at least 30 days.
The UA sought clarification from the governor's office Tuesday to determine whether the gym closures would apply to the university's workout facilities.
"We didn't receive any additional restrictions," Heeke said, enabling the workouts to continue.
The UA has divided the training groups into pods of 10 or fewer people and staggered the workouts over multiple times and locations, including Arizona Stadium, the Lowell-Stevens Football Facility weight room, the Cole and Jeannie Davis Sports Center and the McKale Center weight room. They have been following a Monday-Wednesday-Friday schedule. Workouts took place Monday and were expected to resume Wednesday.
A handful of veteran football players expressed concerns about their safety through social media Tuesday. In response to a story in which UA President Robert C. Robbins said he wouldn't open campus at this time because of "exponential growth in the number of cases here," cornerback Malik Hausman tweeted: "So why (are) me and my team on campus then?"
Hausman, who's from Las Vegas, said his mother was coming to pick him up. He subsequently tweeted: "I never said that I was scared of COVID-19, and I never said that my school wasn't taking the right precautions to the situation. In my opinion, my school is doing everything the best way possible to avoid being affected by COVID-19."
Tweeted senior linebacker Kylan Wilborn: "College athletes need to speak up now more than ever! If you feel that you are being put at unnecessary risks by your institution, it's your job to speak up on it. IT'S YOUR HEALTH!"
Heeke reiterated that workouts are strictly voluntary.
"Anyone who might feel uncomfortable, unsafe or concerned (is) free to go back to their homes or to change the environment that they're in," Heeke said.
He added that he was unaware of any student-athletes who had elected to stop working out.
Heeke spoke to the families of the student-athletes impacted by the pause and said the general feeling was appreciation for the "abundance of communication" the school has provided. One incoming football player told the Star that the UA has been "amazing" at keeping him and his family informed.
As for when the football newcomers and soccer and volleyball players will commence their campus workouts, Heeke said that decision will be "solely driven by medical information and scientific data."
"We want to make sure we're trending in a direction that makes it safe and appropriate to bring people into this community," Heeke said. "When the time's right, we'll get back at it."
Arizona is scheduled to open the season Aug. 29 against Hawaii. The NCAA Division I Council recently approved a six-week practice plan for football. For the teams such as Arizona that play in "Week Zero," coaches can begin working with players next Monday.
Be the first to know
Get local news delivered to your inbox!