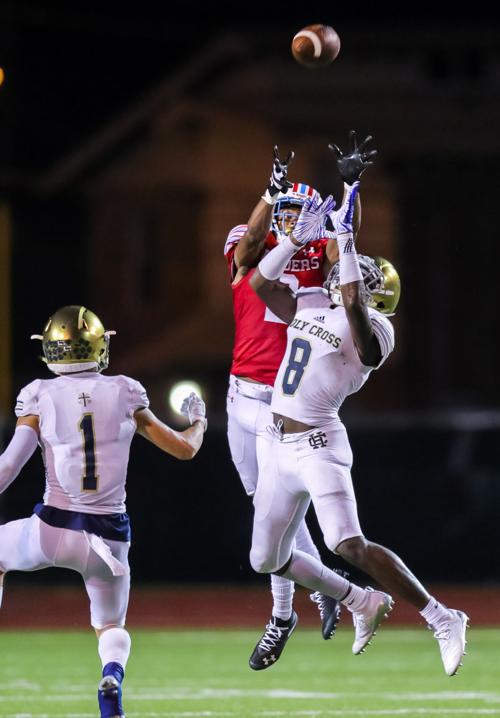 Editor's note: Throughout the fall, the Star is profiling members of the Arizona Wildcats' 2021 football recruiting class.
In many ways, Kolbe Cage has played a vital role in the Arizona Wildcats' 2021 football recruiting class.
Cage, a safety-linebacker hybrid from New Orleans, pledged to the UA at a time when the Wildcats were one of two Power 5 conference to be without a commit for the upcoming recruiting class.
Since Cage's commitment on May 5, Arizona has landed 23 commits — 19 of them coming in June, July and August. Four of the Wildcats' commits — including Cage — hail from New Orleans. His commitment to the Wildcats paved the way for three-star wide receiver Tyrese Johnson, three-star running back Montrell Johnson and three-star defensive end Ja'Marian Peterson to do the same.
In part because of their commitments, Arizona has the sixth-best recruiting class in the Pac-12 and the No. 48 recruiting class in the country for 2021, according to 247Sports.com. Rivals.com lists the Wildcats sixth and 43rd, respectively.
Arizona's Bayou quartet grew up playing youth football against each other, and familiarity as competitors and friends steered them to Tucson. Tyrese Johnson, who attended the same middle school as Cage, held an offer from the UA when Cage committed.
A phone call from Cage to Arizona wide receivers coach Theron Aych, who's been one of the most active recruiters in Louisiana and Texas, would put Montrell Johnson and Peterson, both in their senior seasons at De La Salle High School, on the Wildcats' radar.
"Before (Peterson) got the Arizona offer, he told me he wanted to go to Arizona. Once he told me that, I told Coach Aych about him," Cage said.
Montrell Johnson, Tyrese Johnson (no relation) and Peterson all committed to the Wildcats within a two-week span in July. Tyrese Johnson committed to Arizona the same day that he met the Wildcats' coaching staff on Zoom for the first time.
Choosing the UA early may have paid off for Cage, a senior at Holy Cross. The COVID-19 pandemic shut down summer camps and 7-on-7 tournaments where college coaches typically flock to recruit players.
"With coronavirus coming, it stopped a lot of other schools from talking to me. It allowed me to focus on Arizona more and they've always stayed in touch with me," Cage said. "It was the right choice to commit to Arizona. … They want me to be a versatile defensive player. A couple months ago when I spoke to Coach Aych on the phone, they didn't even have me listed as a certain position. I feel like I could contribute a ton on the defensive side of the ball. I'm a very physical football player and I love contact."
Football has been a part of Cage's life since he can remember. He played his first game of tackle football at 4 years old. Since Cage was larger than most kids his age in the area, coaches placed him on the offensive and defensive line.
"The crazy thing is, I always played with the older guys because we start tackle at 5 or 6 (years old). I was always bigger than everybody at that age. When I was 5, I played with guys who were 7 and 8," he said.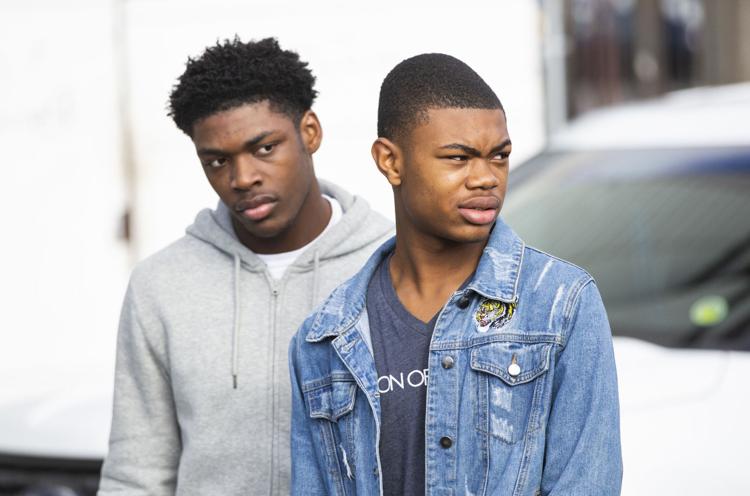 Cage was a gifted athlete that impressed his coaches and teammates despite being the youngest player on the field. Reserved and easygoing, he earned the nickname "Sleeping Giant."
"I was so big, but I was just so quiet," Cage said. "Once I got on the field, I just went out there and did my thing."
Up until middle school, Cage always played in the trenches as a lineman, but moved to wide receiver and edge rusher before trying his natural position as an eighth grader.
"The next day after tryouts, my coach at the time asked me, 'Do you want to play safety?' I was like, 'Yeah.' I tried out safety and never went back," Cage said. "Since then, I've always been a safety."
Cage patterns his game after former Seattle Seahawks star Kam Chancellor, another hard-hitting linebacker-safety hybrid. He also idolizes current Arkansas player Joe Foucha, another New Orleans native.
Cage has emerged as not just one of the top players in Louisiana, which earned him a nomination for Sports Illustrated's All-America team for the upcoming season.
"I think he's one of the very, very best players in the state of Louisiana," Holy Cross head coach Dominic Saltaformaggio told Fox 8 in New Orleans last month. "He's a hybrid-type kid. We can play him in the box, but because of his athletic ability, we can play him as a roll-down safety. We can play him out as a (cornerback). We can play him over the top as a split-field defender. He's the most versatile defender I've ever had. I've been lucky to have some real good ones."
And while Cage loves New Orleans, he says he's ready for a change. He turned down offers from Louisiana-Lafayette and Southern, two in-state programs, to play at the UA.
"When I was younger, I always wanted to go to LSU," Cage said. "But once I got older and saw how the recruiting process is, I just wanted to experience new things and get out of Louisiana."
He called New Orleans "a toxic environment," in part because of gun violence — especially drive-by shootings.
"A lot of people want to get out of New Orleans. A lot of us," Cage said. "I love the city where I grew up, but there's just a lot of toxic things that just happen. You're kinda used to seeing all that stuff and you just want to be in a better environment for yourself and for your family. If it takes getting out of New Orleans to do that, then do it.
"I still love my city. It made me the person that I am today."
Coming to Tucson will "help me build more relationships with people from a different place than me," he added. "I want to meet people from a different part of the country. I've never really met anyone from the West Coast area before."
Year-round sunshine, palm trees, a melting pot of students from throughout the country and Tucson's dedication to the UA all helped sell him on the Wildcats.
"Arizona is just so beautiful," he said. "It's a college town and it's just so beautiful, and that's what really caught my eye."
Be the first to know
Get local news delivered to your inbox!