Tristan Cooper's head was spinning.
The hard-hitting Arizona Wildcats safety hadn't collided with a teammate. He wasn't confused by an offensive formation.
The senior had returned to the locker room after Arizona's scrimmage Saturday morning to find out news that shook him to his core.
There had been a mass shooting in El Paso where Cooper was born and raised.
"It sucks," he said Monday night. "You would never think something like that will happen in your city. And when it does, it's eye-opening.
"A bunch of things start going through your head, because they didn't identify the bodies till like a day ago. It was just like, dang. I don't know. Something like that, you can't prepare for."
A gunman opened fire at an El Paso Walmart on Saturday morning, killing 22 people and injuring dozens more. When Cooper found out what happened — via Twitter, initially — the first thing he did was call his parents, Michael and Joyce, to make sure they were OK. Cooper checked up on his brothers — Mike, Jeremiah and Elijah — and his sister, Hannah.
Everyone was safe. Cooper was relieved.
"I've got a lot of siblings down there. It's scary, man," he said. "All these thoughts are going through your head."
Cooper urged his family members to stay home. The Coopers had been to the Cielo Vista Mall — a popular shopping center whose stores included the Walmart — countless times.
"That's the only mall we really go to," Cooper said. "It's crazy. I don't know how to explain it."
Cooper attended Andress High School, which is about 15 miles north of the Cielo Vista Mall. A team captain and all-city performer, Cooper came to Arizona in the class of 2016.
Cooper has appeared in 35 games for the Wildcats, including 11 starts. He has 76 career tackles and seven passes defensed. He's slated to start at the Spur safety position this season. Arizona opens the 2019 campaign Aug. 24 at Hawaii.
Cooper never expected his training for the upcoming season to be disrupted by tragedy. He's still trying to process what happened.
"Anger. Disgust," Cooper said when asked what was going through his mind. "You don't know why. Why would you do something like that?"
Cooper thought about making the 4½-hour drive to El Paso after Saturday's practice. Once he found out his family was safe, he decided it was best to remain in Tucson and focus on his responsibilities here.
As often happens in these situations, the events in El Paso put life into perspective in a way Cooper hadn't previously considered.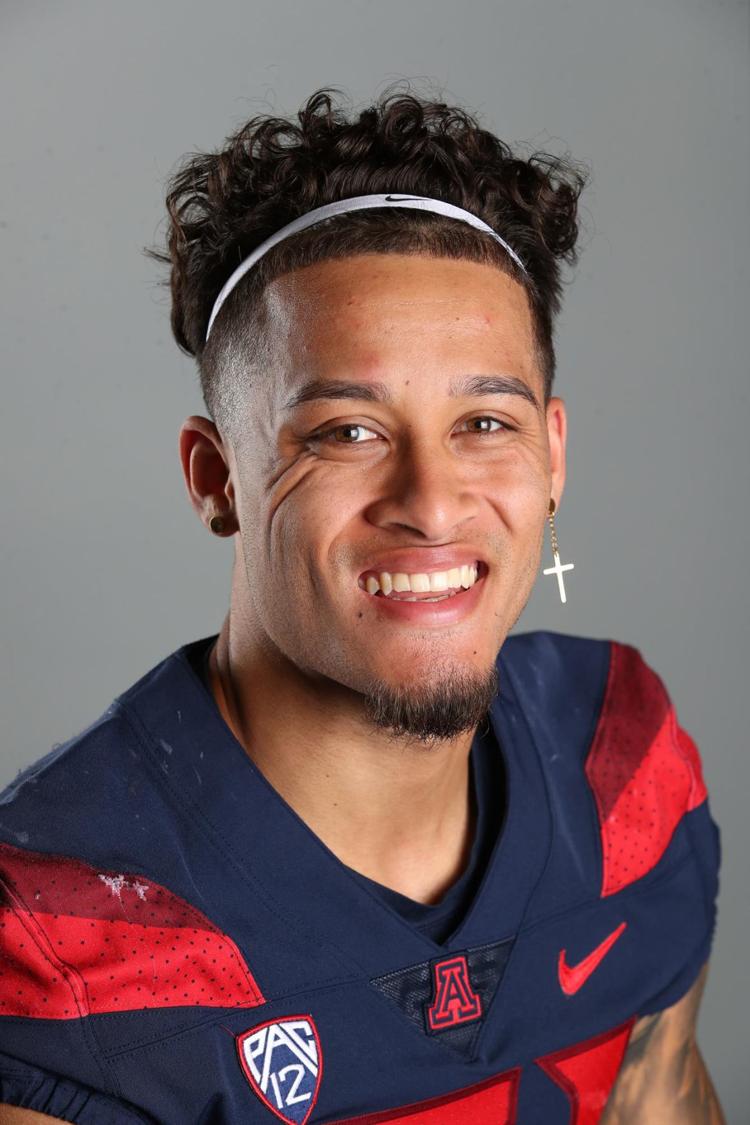 "You live every day as if it's your last," he said. "Going through camp, you're like, 'Dang, man, why am I here?' It's miserable. At least I get another opportunity to see tomorrow."
Cooper isn't the first UA player to be affected by a mass shooting. Five Wildcats are from the Las Vegas area. More than 50 people were killed and hundreds were injured when a gunman opened fire at an outdoor concert there in 2017.
Cooper had been scheduled to speak to the media Monday by pure coincidence. About four minutes into the interview, he was asked if he'd like to shift the subject to football.
"Yes," Cooper said. "Let's talk about football. Please."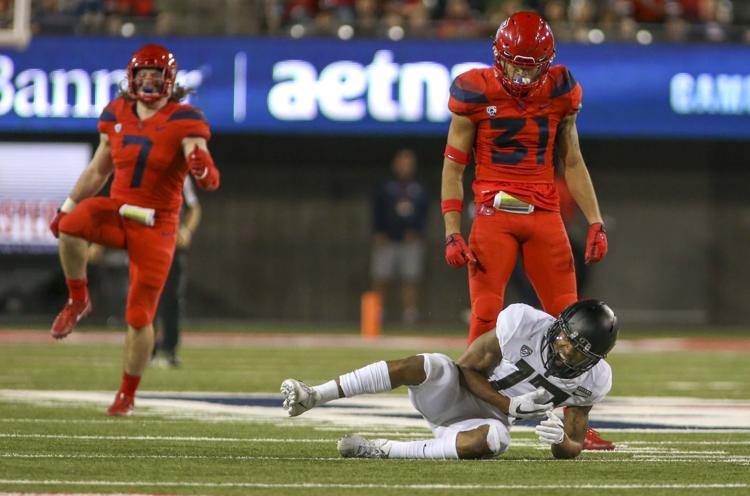 Big hit revisited
Cooper's claim to fame — or infamy — at Arizona is undoubtedly a hit on Oregon's Dillon Mitchell last season that knocked the Ducks' top receiver out of the game.
It was a brutal but clean tackle that fired up Cooper and his teammates. However, some of his comments a few days later rankled Oregon fans.
This is what Cooper said at the time:
"I didn't want the pick. I didn't want the touchdown. I just wanted the hit. This was the best receiver that everybody was talking about. If I take him out, it'll be great."
He added: "Hopefully he's OK now. I didn't know I hurt him. Hopefully he's good and ready to go for this week. I wanted to make him feel the hit."
Cooper believes that some media outlets took his comments out of context. The Oregonian isolated one sentence — "If I take him out, it'll be great" — in the headline of a story about the play.
Cooper seemed eager to move forward when asked about it Monday.
"Every now and then, somebody will bring it up," he said. "But that's last year. I'm trying to get another one this year."
Bright idea
Given Arizona's inexperience at wide receiver and its depth at running back, it wouldn't be surprising for the Wildcats to use more two-tailback sets this season.
No. 2 tailback Gary Brightwell would support such a strategy.
"Unstoppable — that's the best way I can put it," Brightwell said. "You gotta choose one. You can't get both of us."
Returning starter J.J. Taylor rushed for 1,434 yards last season, the fourth-highest total in UA history. Brightwell chipped in 525 and had a higher average per carry — 5.8 yards to Taylor's 5.6.
Both players also are adept at catching the ball out of the backfield, with Brightwell having played slot receiver as a freshman in 2017.
The Wildcats showed the two-back look at times in spring. How much they use it in games will depend on matchups, game plans, health and the progress of the young wideouts.
"Hopefully a lot," Brightwell said. "It'd be a great duo."
Extra points
UA coach Kevin Sumlin showed his feisty side during Tuesday evening's practice. He seemed perturbed with the team's communication and tempo during 11-on-11 work. At one point he even demanded that the music be cranked up louder to make it harder on the offense
The offensive highlight from 11-on-11 came courtesy of Rhett Rodriguez and Stanley Berryhill III, who hooked up for a long gain down the right sideline. Berryhill got a step on freshman cornerback Bobby Wolfe.
Freshman receiver Jalen Johnson did not participate. Fellow freshman wideout Jaden Mitchell and sophomore cornerback McKenzie Barnes worked on the side. Senior receiver Cedric Peterson did drills but was held out of 11-on-11 work.
The defensive standout in 11-on-11 was lineman JB Brown, who was in on a pair of run stops. He let out a primal scream after the second one.
Quarterback Kevin Doyle played catch on the side, a possible sign that he's close to returning from a sore shoulder. Doyle hasn't been able to throw in drills since camp opened.
The UA announced the hiring of Brian DeSpain as director of football operations. DeSpain spent the past eight years in football ops at New Mexico. DeSpain will work with Cassie Petty, who recently was hired as assistant director of football operations. Petty previously worked for the New York Giants.