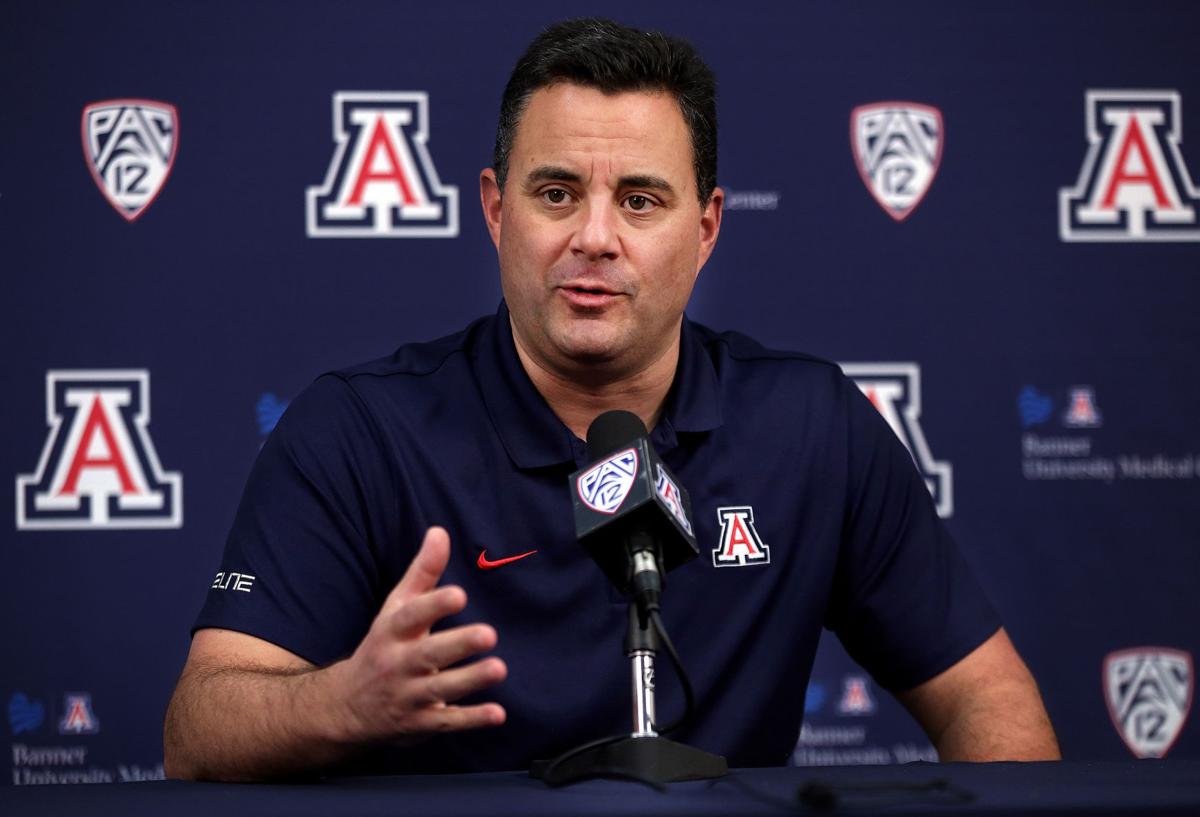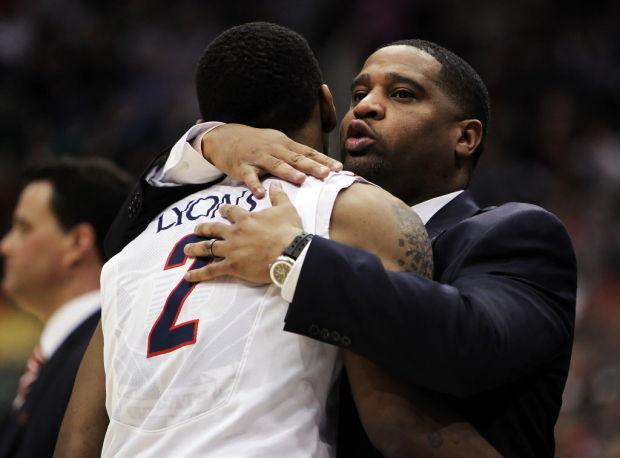 After Arizona fired basketball coach Ben Lindsey in the spring of 1983, he told the school's administration of five incidents in which players were paid or illegally reimbursed for plane travel.
Assistant coach Ricky Byrdsong acknowledged at least one of those payments. He said Lindsey gave him $200 for junior forward Morgan Taylor in a "white envelope."
The UA sanctioned Byrdsong by reducing his salary from $25,002 to $12,501.
That was a high crime in college basketball, 1983, and it would almost seem comical if not for the fear that Arizona's basketball program could be nuked for a sum less than Byrdsong's 1983 salary.
The attorneys and damage control specialists at the UA are now at work on a strategy explaining how Arizona assistant basketball coach Book Richardson was reportedly caught in a pay-for-play scandal in which almost no one in college basketball ever gets caught.
What's next? There are many possibilities:
UA head coach Sean Miller denies any involvement and university president Bobby Robbins stands with him.
More incriminating accusations are leveled by the FBI.
One or more current UA players are ruled ineligible as a result of Richardson allegedly paying them; Class of 2018 recruits scatter to other schools.
Richardson sings, telling FBI agents that Miller — or someone else at Arizona — knew of illegal payments, at which time Miller would likely be fired.
The NCAA begins an investigation that could cripple Arizona's basketball program into the 2020s.
Of immediate concern to those who have paid thousands of dollars in advance for McKale Center season tickets is whether the Wildcats will be eligible for the 2018 NCAA Tournament.
Who knows? The book on Pac-12 basketball teams punished by exclusion from March Madness has but three chapters.
I. In 1981, UCLA was found to have helped purchase automobiles for Bruins stars Rod Foster, Darren Daye and Michael Holton. Coach Larry Brown was long gone before the NCAA investigation was complete. The Bruins were not allowed to participate in the 1982 NCAA Tournament even though they finished the season ranked No. 19 in the AP poll and had been ranked as high as No. 2.
II. In 1996, Cal coach Todd Bozeman was caught after giving guard Jelani Gardner $30,000. Bozeman was fired, but the NCAA was not swift in its punishment. New coach Ben Braun led the Bears to the 1997 NCAA Tournament. A year later, 1998, Cal was banished from postseason play.
III. In 2008, USC guard O.J. Mayo was ruled to have accepted illegal payments while a Trojan. After a long investigation, USC was made ineligible for the 2010 NCAA Tournament.
Given the pace of the historically understaffed NCAA enforcement division, it's more likely that Arizona wouldn't begin a post-season ban until the spring of 2019.
For some long-suffering UA fans, this is familiar turf.
On May 20, 1983, the NCAA placed Arizona's football program on a two-year probation for malfeasance committed in the 1970s. The Wildcats were not permitted to play in bowl games for two years, nor participate in any televised games.
Believe it or not, Arizona opened the 1983 season favored to win the Pac-10 and ranked No. 3 nationally — but painfully aware it could not play in the Rose Bowl.
Arizona's football transgressions of the 1970s make Richardson's alleged fraud and bribery crimes come off as kid's stuff. The difference is that coach Tony Mason's football program did not violate Section 666 of the United States legal code, which involves "theft or bribery concerning programs receiving federal funding."
All Arizona coaches are agents of an institution that accepts federal funds, hence the FBI's rare involvement in college sports.
Richardson probably didn't know what hit him when the FBI knocked on his door.
You can almost picture him in astonishment, saying "I did what? Section 6-what? The FBI? Really?"
Mason's team was punished for operating a $35,000 slush fund, falsifying dozens of travel expenses, helping players get paid for phony jobs, paying for players' car repairs and for long-distance telephone expenses. Six UA assistant coaches were accused of a scheme in which they would collect payment for fake airline trips.
One UA player, running back Larry Heater, was fined $9,000 in court after pleading guilty to charges of defrauding the Tucson Parks and Recreation department, receiving pay for a job at which he did not work.
Mason, 53, was forced to resign just as Arizona began its 1980 spring football camp. He never coached again.
At issue now is whether Miller has coached his last game at Arizona.
Contact sports columnist Greg Hansen at 520-573-4362 or ghansen@tucson.com. On Twitter: @ghansen711