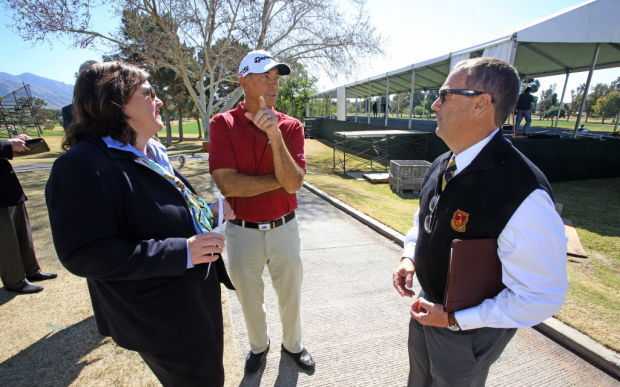 The PGA Tour's Tucson Open hit the big time in 1992, topping $1 million in prize money for the first time and stocking the field with defending champion Phil Mickelson and many of the biggest names in golf, from Fred Couples and Ray Floyd to Johnny Miller.
To cap it, John Denver, the week's guest host, brought his buddy Clint Eastwood to play in the Pro-Am.
For any other first-year marketing director of the Tucson Conquistadores, it might have been a week of star-gazing, but Judy McDermott had seen it all.
After McDermott's father retired from a career as a narcotics detective in Los Angeles, he became a starter at the glamorous Riviera Country Club, whose membership included Hollywood celebrities Dean Martin, Glen Campbell, Gregory Peck and Walt Disney, and whose tournament had been won three times by Arnold Palmer.
"I was lucky enough to play there a bit with my dad as well,'' McDermott remembers.
McDermott, No. 65 on our list of the Top 100 Tucson Sports Figures of the last 100 years, grew up playing the loaded junior golf circuit in Southern California before becoming a UCLA Bruins golfer and earning a degree in economics.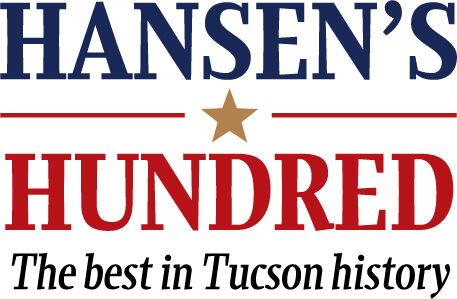 She initially planned to be a stockbroker, but after becoming an intern for the LPGA Tour in the late 1980s, McDermott was hired by the all-male Tucson Conquistadores to run their marketing division. She did so well that in 1994 she was promoted to be executive director of the Conquistadores, a position she held until last year.
To say she had a remarkable run would be an understatement.
Tiger Woods won here in 2008. Mickelson won again in 1994 and 1995, McDermott's first two years as executive director. But it wasn't the big names that turned McDermott's head as much as it was the millions of dollars the Conquistadores were able to present to scores of Tucson youth groups and charities. That figure reached $29 million in 2020 when McDermott stepped away to become full time executive director of the First Tee of Tucson, which she helped launch in 2006.
The Conquistadores' reach in the Tucson sports community has been unprecedented. It helped to fund Sabino High School baseball player J.J. Hardy's off-season development as Hardy went on to become a two-time major-league All-Star shortstop. And it helped to fund a young Tucson diver, Delaney Schnell, to compete in international competition a decade ago. Schnell recently qualified for the 2021 Tokyo Olympics in two diving events.
Under McDermott's watch, the Conquistadores' funding projects helped every conceivable Tucson youth sports group: the Sand Sharks Youth Hockey team, the Marana Police Department Special Olympics fund, the Southern Arizona Wheelchair Tennis Classic, the Fort Lowell Soccer Shootout, the Alice Vail Little League and so on.
When McDermott chose to leave the Conquistadores a year ago, the group's president, Rob Draper, said: "If the nonprofit world rated its leaders based on passion, perseverance, effectiveness and humility, Judy McDermott would be a scratch player. I doubt there is any equal to the financial and personal impacts that her sustained efforts have made on youth sports in Southern Arizona.''
As executive director of the First Tee of Tucson, McDermott has picked up where Tucson golf icons Ricki Rarick and Dot Straw left off generations earlier, making it possible for low-income families to enroll their children, ages 5-17, to participate in life skills programs at the organization's El Rio Golf Course clubhouse.
For a yearly fee of $25, children and young adults can join The First Tee of Tucson, which incorporates golf skills instruction along with a life skills curriculum.
"This is what I love,'' McDermott said. "I'm so fortunate to be involved in helping the kids. I'm so happy to be part of it.''
Contact sports columnist Greg Hansen at 520-573-4362 or ghansen@tucson.com. On Twitter: @ghansen711