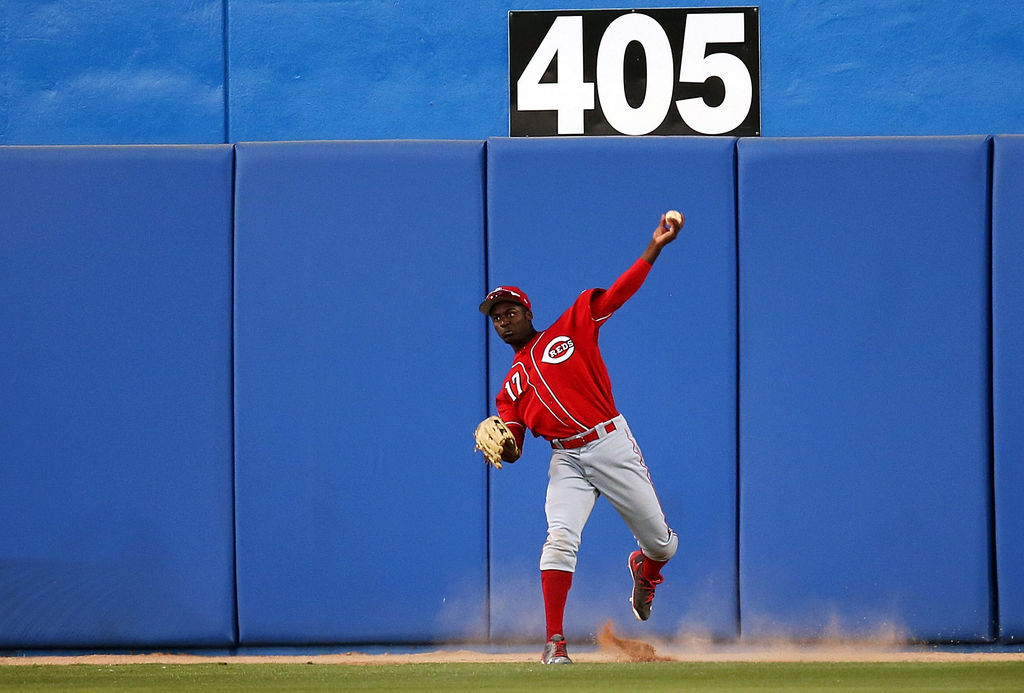 Officials from Pima County and Visit Tucson have contacted Major League Baseball representatives in recent weeks, wanting to be part of any plan to start the season in Arizona in the wake of the pandemic.
Whether Tucson stars in the proposed plan or simply makes a relief appearance remains undetermined.
"If they need more places to practice, if there's a run-up to it, we're here," said Dan Gibson, a spokesman for Visit Tucson. "We have fields. We're ready to go. We'll move heaven and earth to make it happen."
Under the "Arizona plan," first reported by ESPN's Jeff Passan earlier this month, all 30 big-league teams would relocate to the Phoenix area, quarantine themselves in nearby resorts and play games in empty stadiums.
Chase Field, with its retractable roof and artificial turf, could host multiple games per day. All remaining games would be played at Cactus League stadiums or at either Arizona State's or Grand Canyon University's home parks.
The Arizona plan is one of many proposals being considered by MLB and the MLB Players Association. The sides have offered few public comments about the plan, and officials in both Phoenix and Tucson have cautioned that it's too early to talk about specifics.
Pima County, which runs Kino Sports Complex, has reached out to MLB through its contacts with the World Baseball Classic. Visit Tucson talked to Cactus League officials about the availability of both Kino Stadium and Hi Corbett Field. Arizona athletic director Dave Heeke said the UA will do its part to help the community.
At least one local businessman, attorney Ali Farhang, has been advocating for Tucson should a viable plan materialize.
Farhang said the city could host a division's worth of teams, who could then either bus or take charter planes to the Phoenix area. The teams could stay at Tucson resorts, play golf on the adjacent courses and experience the city's warm weather and hospitality in between games. Grapefruit League teams would make the most sense, as they don't already have facilities in the Phoenix area.
"You could put the N.L. East in Tucson, and between Kino and Hi Corbett, we could host four to six teams," Farhang said.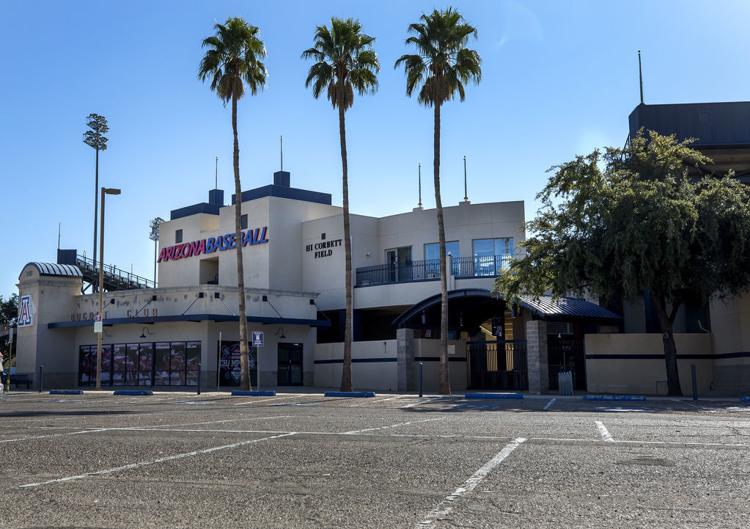 Gov. Doug Ducey told the Arizona Republic that he's spoken to the commissioner's office and remains "very open-minded" to hosting any number of teams "at the time that it would be appropriate for public health if Arizona were in a position to reopen."
Tucson has been without spring training since 2011 and without minor-league baseball since 2014, but has had recent productive interactions with baseball bigwigs. Tucson was set to host the World Baseball Classic qualifiers, a pair of six-team tournaments that would have determined the final four spots in next year's tournament, when the coronavirus brought the sports world to a halt last month. Tucson officials matched the WBC teams with practice fields and other resources while they were in town.
"Hopefully, we showed them that we're willing to be problem-solvers for Major League Baseball," Gibson said. "We demonstrated something there that will be appealing to Major League Baseball in the long term."
Tucson could still benefit, even if MLB decides on a Phoenix-only plan.
Pima County Stadium District Director Reenie Ochoa said she imagined local officials would be involved, "whether directly with MLB teams and games, or just as importantly with the events and activities that will be displaced from the Phoenix area should this vision occur."
It is, in many ways, the smart approach. Southern Arizona has turned its attention to minor (and in some cases fringe) sporting events since spring training and the WGC-Accenture Match Play Championship left town. Earlier this year, Visit Tucson helped sponsor an axe-throwing tournament that was aired on national television. Major League Soccer's spring training, preseason workouts for Korean league baseball teams and the addition of hockey's Roadrunners and indoor football's Sugar Skulls have all shown that Tucson can be creative.
Given the expected economic devastation that will come with the coronavirus, Tucson officials will need to explore every avenue.
"If it's even vaguely considered sports, we'll pitch it," Gibson said. "If it fills a field, that's the post-spring-training attitude that Tucson has to have. We're chasing all of it."
And if Tucson can help MLB during the proposed restart, maybe there could be room for baseball in the springs and summers to come.
"Tucson really needs to start looking at bringing baseball back. We're ready for it," Farhang said. "It needs to take people who are innovative and thoughtful. It should've never left."
Concerned about COVID-19?
Sign up now to get the most recent coronavirus headlines and other important local and national news sent to your email inbox daily.