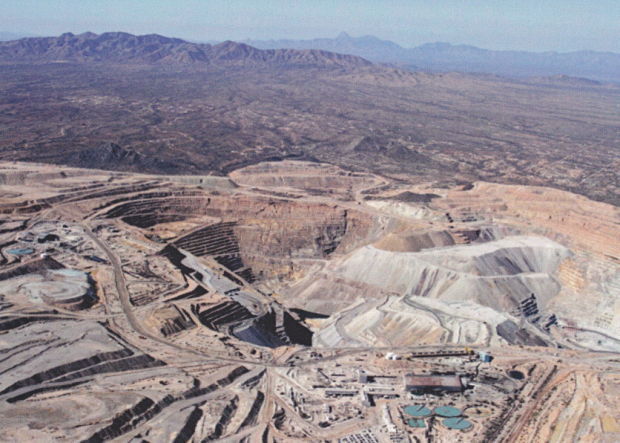 After years of legal wrangling, employees of Tucson-based copper miner Asarco LLC will have to wait at least a few months longer to learn whether the company must pay them disputed bonuses based on the price of copper.
The U.S. Supreme Court has pushed off until Oct. 1 the task of deciding whether it will review lower-court rulings requiring Asarco to pay the price bonuses.
Unions led by the United Steelworkers say the bonuses owed to about 750 current and former Asarco employees have mounted to more than $10 million including interest.
Asarco filed a petition for Supreme Court review in May, asking that the high court overturn two federal district court rulings and an appellate-court decision ordering that the copper-mining company pay the bonuses.
While it is in session, the Supreme Court decides whether it will review cases weekly at private conferences.
But the high court didn't act on Asarco's petition before its summer recess, perhaps partly because both Asarco and the unions had each won monthlong delays to file documents.
During the summer recess, the Supreme Court doesn't hear case arguments but does decide whether to accept some cases for review.
The docket in the Asarco-Steelworkers case shows the court will confer on whether to take on the Asarco case at its first private conference following the summer recess, on Oct. 1.
Asarco, part of Mexico-based Grupo Mexico, has been fighting to avoid paying the bonuses since 2014. That's when an arbitrator decided that newer workers ineligible for the company's pension plan should get the bonuses, because that provision was left out of a collective-bargaining agreement signed in 2011 due to a mutual mistake by the company and the unions.
The bonus payments were upheld twice by a federal district court, and the 9th U.S. Circuit Court of Appeals rejected Asarco's appeal for a second time in January.
In its petition to the Supreme Court, the company argued that the arbitrator exceeded his authority by requiring payment of the bonuses, and that the 9th Circuit ignored federal labor law and prior court decisions that restrict arbitrators' authority to change collective bargaining agreements.
In Arizona, Asarco operates the Mission Mine in Sahuarita south of Tucson, the Silver Bell Mine in Marana and the Ray Mine and Hayden smelter in Central Arizona.