Months before it was supposed to open, the Tucson area's lone water park has apparently closed.
The phone at Breakers Water Park in Marana was disconnected and although a note on the website said the park, 8555 W. Tangerine Road, was opening May 27, a schedule on the site showed the months of May through September as being closed.
Breakers officials could not be reached for confirmation and town of Marana officials said they had not been formally notified by the operators. Marana Mayor Ed Honea told KOLD News 13 this week that the park's owner said the increased minimum wage prompted the closure.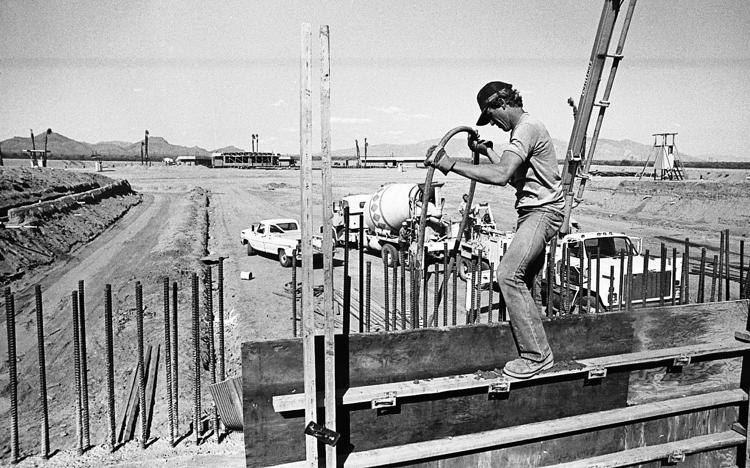 Honea could not be reached Friday for additional comment.
Meanwhile, Marana officials are quick to point out several aquatic options in town — all of them free admission — including the region's largest splash pad. Heritage River Park Splash Pad, 12375 N. Heritage Park Drive, in the Gladden Farms area off North Tangerine Road, opens April 7, operating from 8 a.m. to 7 p.m. daily.
Admission also is free at the Marana Public Pool at Ora Mae Harn District Park, 13250 N. Lon Adams Road. The pool opens for the season on May 29, operating from noon to 4 p.m. weekdays, noon to 5 p.m. Saturdays.
Coming this summer, the town hopes to open its newest splash pad at Crossroads at Silverbell District Park, 7548 N. Silverbell Road, in the Continental Ranch/Reserve neighborhoods.
Tucsonans in need of a water park fix, however, will have to head north to the Phoenix area.
Building on a deal from last season, Phoenix's Wet 'n' Wild — the largest water park in the state — is offering Tucson residents a discount on admission. Show an ID or some other proof of Tucson residency — utility bill, for example — and get in for $15 — 70 percent off the regular admission price. Tickets are available online at wetnwildphoenix.com with the promo code "Tucson." The discount is good March 17 through Oct. 14.
Contact reporter Cathalena E. Burch at cburch@tucson.com or 573-4642. On Twitter @Starburch