When the pandemic forced Tucson Botanical Gardens to shutter its cafe in March 2020, longtime operator Kristine Jensen flipped the switch. She started offering online groceries and grab-and-go meals out of her midtown warehouse and commercial kitchen.
But last summer, when it looked like Café Botanica wasn't going to reopen fully anytime soon, Jensen decided to carve out a space in her 3,000-square-foot building at 2522 E. Fort Lowell Road to create the Gallery of Food Bodega. It's an offshoot of her longtime Gallery of Food catering operation that she has been doing for more than 30 years.
Jensen quietly opened the neighborhood store in October, but will hold the grand opening on June 20.
The store follows Jensen's farm-to-table philosophy, with the majority of the produce, meats and other goods sourced locally.
"Almost all of our produce except some berries, mangoes and apples is local, and all of our raw meats except for some poultry from Top Knot Farms (out of Benson) and Red Bird Farms from Colorado are local," Jensen said, ticking off a list of suppliers that includes Hayden Flour Mills in Tempe and grains from Romana Farms in Sacaton.
Gallery of Foods Bodega also makes its own crackers in house and uses chocolate from Snowflake's Epic Fine Chocolates.
The store is the latest venture for Jensen, who operated her first cafe, Gallery of Food, from 1990 to 1995 at 256 E. Congress St.
She also operated the Temple Cafe at the Temple of Music and Art for 10 years, specializing in dinners themed to the Arizona Theatre Company performances.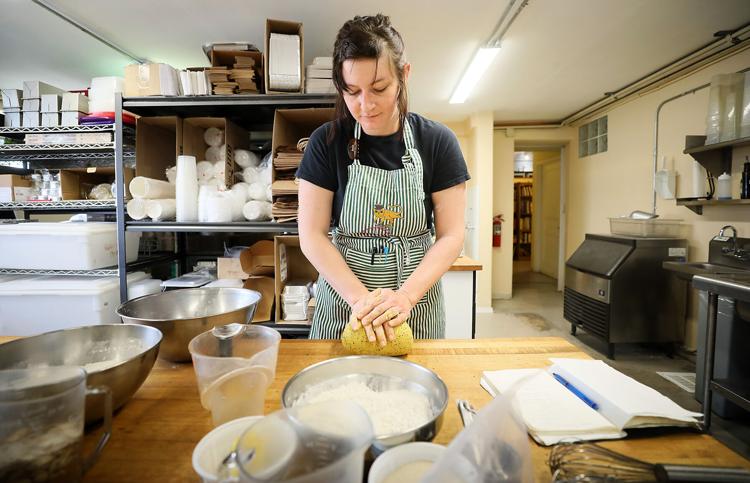 Jensen invested $150,000 building out the warehouse and its commissary kitchen, she said, to transition her online venture into a brick-and-mortar.
She quietly opened the bodega last October with limited stock on her shelves. A few people from the neighborhood who had been watching the work throughout the fall stopped in, and every week that number grew, largely by word of mouth.
By early March, Jensen was openly advertising the market on social media, describing the produce and eggs she got from Tucson urban grower Martha's City Farm, coffee beans from Raging Sage Coffee Roasters and unusual purple snap peas from Pivot Produce.
Jensen admitted that early on it was challenging to fill the shelves because of the COVID-related supply issues.
"When you open a physical brick and mortar market, all of a sudden you had to have all this stuff you didn't have in your online store," she said. "This grocery thing is totally new to us. Every piece of what I do has been affected by the supply chain in some fashion or other."
Jensen said she hopes to soon expand her in-house grab-and-go offerings of soups, sandwiches, heat-and-eat entrees and salads, which can be eaten on the go or at the handful of tables at the bodega.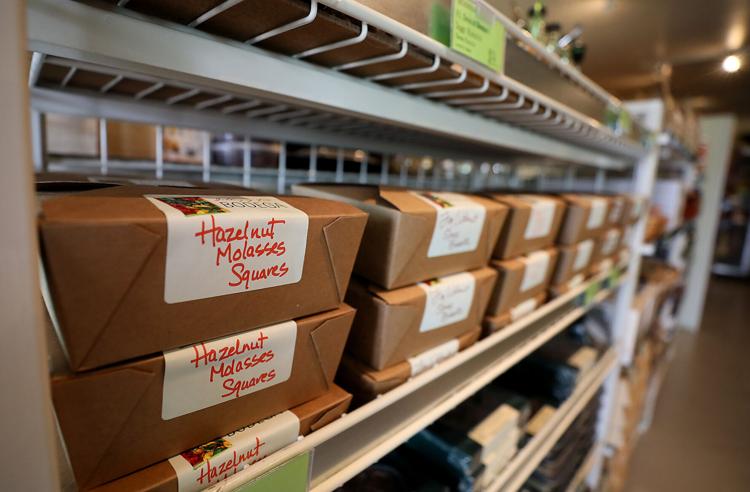 Gallery of Food Bodega is open from 11 a.m. to 6 p.m. Wednesdays through Saturdays. The hours will be expanded in the fall.
Westward Look Wyndham Grand Resort & Spa took over the Tucson Botanical Gardens cafe and opened Edna's Eatery By Westward Look in early March, offering a casual, order-at-the-counter menu of Southwest-influenced fare from barbecued free range chicken tostadas to avocado toast and house-made cookies and churros.
---