Mike Hultquist has been arm wrestling with the city of Tucson for 30-plus years over closing his family's Mexican restaurant on East Broadway to make room for a long-anticipated road widening project.
But last week, Hultquist and the City Attorney's Office finally came to an agreement that would pay him just over $600,000 — nearly $200,000 more than the $440,000 he said the city offered him last year — for the Lerua's Fine Mexican Food property at 2005 E. Broadway, near Campbell Avenue. The deal requires approval by the mayor and City Council.
City officials on Friday could not confirm details of the agreement, which will go before the City Council on Jan. 8, said Andy Squire, public information officer for the City Manager's Office.
Lerua's is one of the last businesses to vacate the area where the city plans to widen Broadway to six lanes starting at Euclid Avenue to Country Club Road.
Hultquist said if the deal is approved, he will close the restaurant in late January to give him the 60 days he will need to remove his equipment and other property from the building before city demolition crews arrive March 31.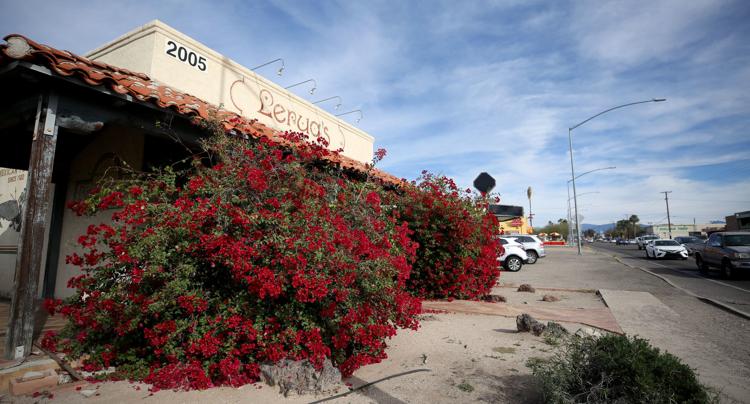 "We're trying to be the last to go. Moving a restaurant is not like moving an office," he said, ticking off a list of kitchen equipment from ventilation stove hoods to commercial refrigerators and freezers that he needs to remove.
The deal, if approved, will be the culmination of what Hultquist said has been a decadeslong process that began in 1987. But the offer falls far short of what he said he will need to relocate the restaurant that's been in his family since his mother, Carmen Maria Borgaro Hultquist, bought Lerua's in 1961. Lerua's, popular for its green corn tamales, has stood on that corner since Tony Lerua opened it in 1922.
"All of my bids to rebuild are coming in at $2 million," said Hultquist, who said the city's offer does not take into account his location. "We're the right turn to McKale Center."