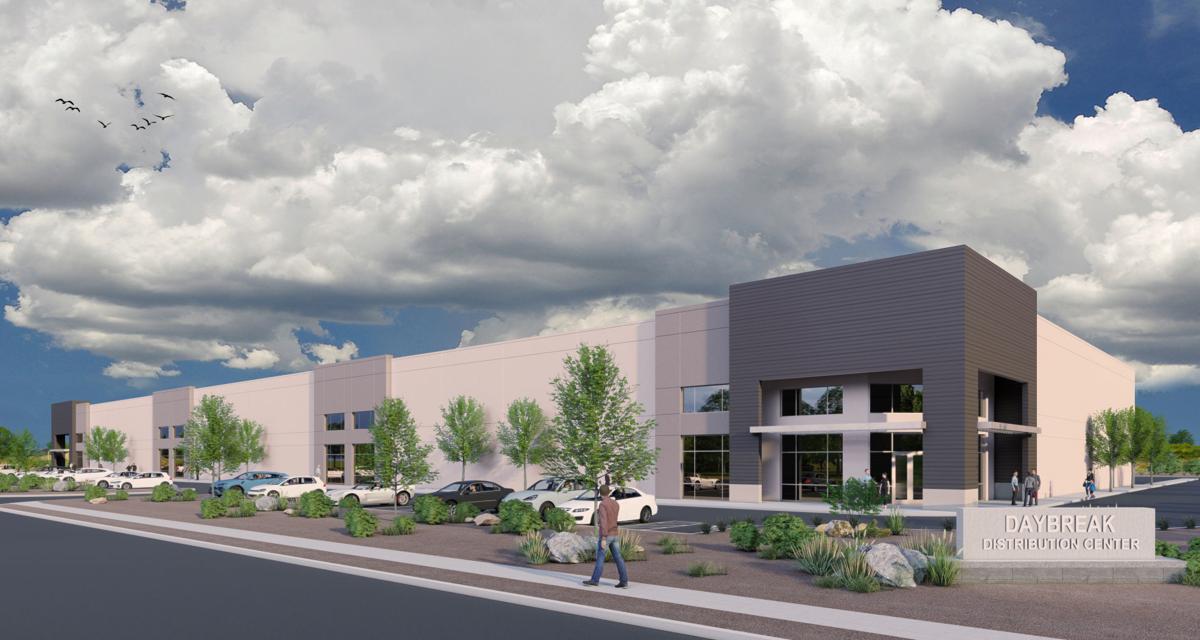 As the local industrial market approaches historically low vacancy rates, concern was growing that Tucson could be passed over by companies looking to expand.
But two major projects near the airport could help bring those companies to town.
Local developer Ben Day has broken ground on a 76,200-square-foot speculative industrial building on Valencia Road and Tucson Boulevard.
With smaller bays and 28-foot ceiling heights, the Daybreak Distribution Center will be ideal as a warehouse and distribution site for companies such as Amazon or UPS.
"We can accommodate a couple of tenants or up to four of five, if necessary," Day said. "We're building with the flexibility to put in smaller tenants."
Daybreak has the capacity for up to 28 bays and a high-pressure fire sprinkler that allows for inventory to be stacked high.
"I think Tucson has a promising economic future and I'm investing in that," said Day, who is putting about $8 million into the building, on the northwest corner of the intersection that used to be a car rental site.
The Oro Valley developer's previous investments are in the multifamily market and this is his first industrial build.
"My gut told me the vacancy rate was going to start dropping and there was such a need for newer product," Day said. "What is available is shorter and older."
He hopes to have the shell completed and a certificate of occupancy by the end of October.
Another major industrial project is being developed at the Tucson Airport Commerce Center on Drexel Road, east of Tucson Boulevard.
Oregon-based Harsch Investment Properties just closed its purchase of 12 acres of vacant land for $1.6 million.
The company plans a 240,000-square-foot building with 12 bays and the Early Suppression Fast Response sprinkler system that is ideal for high-stacked storage.
"While our giant competitors like to build 1-million-square-foot boxes, we like to build smaller with lots of flexibility," said Jordan Schnitzer, CEO of Harsch. "Our competitors build and sell and don't care about the community whereas we're as concerned about the second tenant and the third tenant as much as the first tenant."
He envisions the building will accommodate businesses such as a pool supply company, tile maker or pharmaceutical operation.
In 2018, Harsch broke ground on the first spec industrial building in the Tucson market in nearly 10 years.
The 157,000-square-foot facility at 6850 S. Brosius Ave., just north of the airport, is half leased by Home Depot's appliance distribution. Two other leases are being finalized.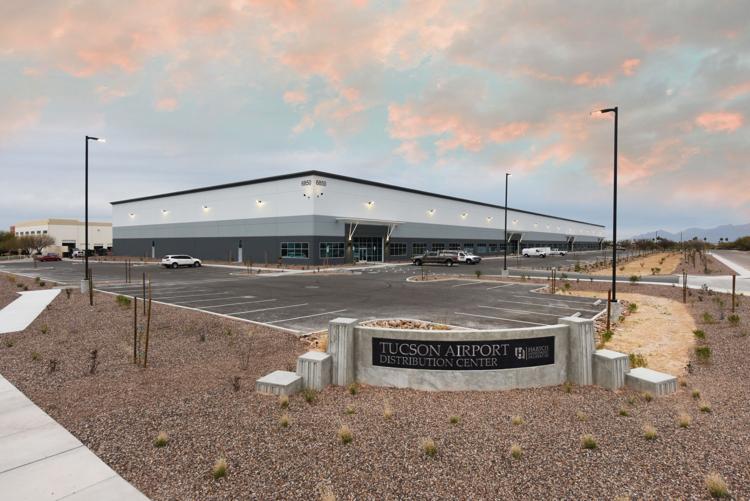 "I've watched Tucson for a number of years as it has grown and — as wonderful as it was years ago — I think it's more wonderful," said Schnitzer, whose first investment in the local market was the purchase of Butterfield Corporate Plaza, 3700 E. Columbia St., in 2015.
"We were cautious because it was a smaller market with not a lot of industrial activity and it took a lot longer to come out of the recession," Schnitzer said. "But, we like to help build employment."
He estimates construction of the new building will take about nine months and 15 months to lease up.
Robert Glaser, an industrial broker with Picor, predicts both new buildings will be occupied quickly.
"Normally for buildings like Daybreak or the new Harsch build, it might take up to 18 months to lease," he said. "I'm thinking it will be more like three to nine months."
The vacancy rate for industrial buildings is around 5.75% right now as the boom in e-commerce has fueled the need for warehousing and distribution space, he said. Industrial properties are also in high demand from the marijuana industry looking for manufacturing sites.
"The way the trajectory of the market looks now, when they are finished, the vacancy rate will be in the 4 to 4.5% range but a lot of that product will be functionally challenged," Glaser said. "New build will be very sought after."
National companies, in particular, aren't interested in retrofitting an older building or waiting for new construction.
"When they come to a market they are looking for new, contemporary buildings — it's like having good roads and a good workforce," Glaser said. "From an employment standpoint, the national tenants tend to pay well.
"That's the benefit new, speculative buildings provide."
A recent report from the National Associations of Realtors says Tucson is one of the top 10 commercial real estate markets for 2021.
Investments in the multifamily and industrial markets were specifically cited as promising signs of recovery.