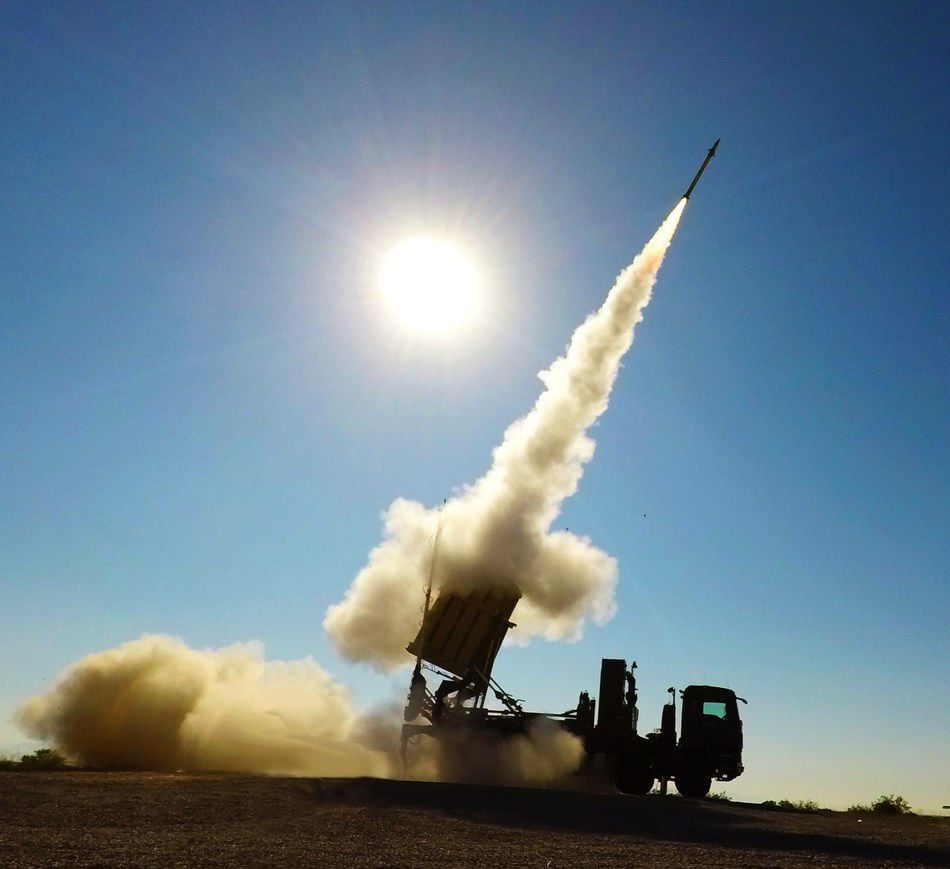 Tucson-based Raytheon Missiles & Defense will soon start co-producing an Israeli short-range air defense system in the United States.
Raytheon and Israeli partner Rafael Advanced Defense Systems announced a joint venture to set up a U.S. production facility for Iron Dome, a mobile air-defense system first fielded by Israel in 2011 and used extensively in recent years to shoot down rockets fired by Hamas.
The new partnership, called Raytheon Rafael Area Protection Systems, expects to finalize a U.S. production site by the end of the year, the companies said in a joint announcement.
In their joint statement, Raytheon and Rafael did not say which locations are under consideration for the production facility, or whether existing facilities would be used or built new. A Raytheon spokesman declined to comment beyond the joint news release.
But Tucson would likely be in the mix if any current Raytheon sites are under consideration.
Raytheon's biggest missile production site is Tucson, where the company produces all or significant parts of front-line weapons including the Tomahawk cruise missile, the Standard Missile-3 series of ballistic missile interceptors and the Sidewinder and AMRAAM air-combat missiles.
Tucson also is home to Raytheon's advanced missile research and development efforts and executive management for its missile and munitions programs.
The company also has major missile production facilities in Huntsville, Alabama, and East Camden, Arkansas.
The new facility will produce both the Iron Dome Weapon System, which consists of the Tamir interceptor and launcher, and the SkyHunter missile, a U.S. derivative of the Tamir, the companies said.
Both missiles are designed to intercept incoming cruise missiles, unmanned aerial systems, short-range rockets, artillery, mortars and other aerial threats.
The Iron Dome system is credited with more than 2,500 intercepts and a success rate "exceeding 90%," the companies said.
Raytheon has been working with Rafael for more than a decade on Iron Dome and eventual U.S. co-production was anticipated as the U.S. spent more than $1 billion to support the program.
Though Raytheon has been making major components for Iron Dome in the U.S. since 2014, the planned U.S. production line will be the first facility outside of Israel to make "all-up rounds," or completely assembled weapons, Raytheon said.
"It will help the U.S. Department of Defense and allies across the globe obtain the system for defense of their service members and critical infrastructure," said Sam Deneke, Raytheon Missiles & Defense vice president for land warfare and air defense.
The U.S. Army is buying two Iron Dome batteries to test for short-range missile defense at an estimated cost of $373 million, with both batteries expected to be operational by the end of 2021.
Army officials have said a major goal of planned testing at White Sands Missile Range in New Mexico is to ensure the Iron Dome batteries can be linked with existing U.S. command and control systems.
In 2014, Rafael awarded Raytheon a contract worth $149 million to provide Iron Dome components. The two companies inked an agreement to co-market the system internationally in 2016, and Azerbaijan and Romania reportedly have purchased Iron Dome batteries.
Raytheon is Southern Arizona's largest private employer with more than 13,000 local workers, and the company has added some 2,000 jobs in the past few years amid a major expansion of its site at Tucson International Airport.