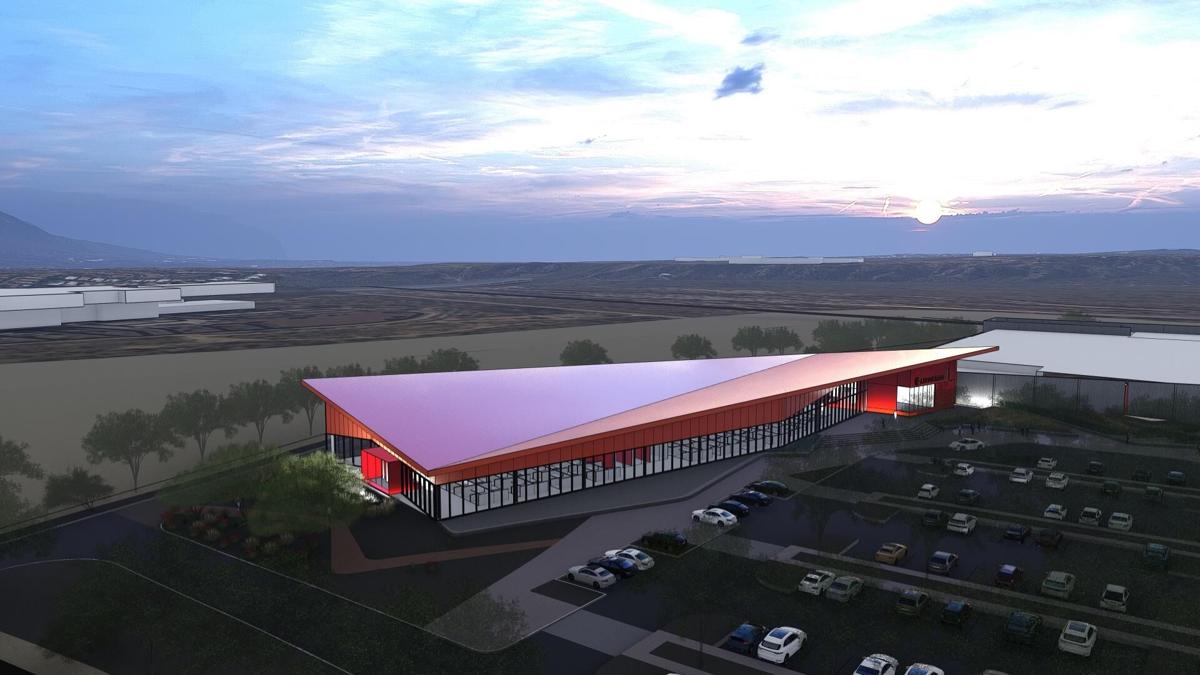 Italian aerospace and defense giant Leonardo is expanding its presence in metro Tucson with a new laser manufacturing plant that will add 170 jobs to its local payroll.
Leonardo Electronics US Inc., a provider of advanced technologies for defense, security, medical and industrial applications, said is has purchased 12 acres in Oro Valley's Innovation Park and plans to begin construction of a new semiconductor laser manufacturing facility on the site at the end of the first quarter of 2022.
Leonardo arrived in Tucson in 2009 when the company, then known as Finmeccanica, acquired laser-diode maker Lasertel and its plant along Interstate 10 in Marana in a deal reportedly worth $10 million.
The company said it has outgrown that 75,000-square-foot facility, which currently employs about 200 workers making laser diodes — electronic components used for fiber-optic telecommunications, imaging and a range of other applications.
The new Innovation Park location will comprise about 120,000 square feet of manufacturing and administrative offices, and the full expansion over five years will add an additional 170 jobs to the Tucson facility, Leonardo said in a news release with Sun Corridor Inc., the Tucson region's main economic-development group.
Leonardo plans to invest about $100 million in the new plant resulting in a total economic impact of $374 million over the next 10 years, Sun Corridor said.
"This new larger facility will support our business growth across all key market segments," said Matthew Keegan, president and CEO of Leonardo Electronics US Inc. "We ultimately selected Innovation Park in Oro Valley due to its proximity to our existing employee base and exceptional talent in the region, which is one of the leading photonics technology hubs in the country."
The University of Arizona's Wyant College of Optical Sciences is one of the nation's top-ranked programs in optics and photonics, a optics-related field that includes generation, sensing and processing of light for electronics and other applications.
The UA Tech Park on South Rita Road is home to UA tech spinoff NP Photonics, which makes fiber lasers and and amplifiers, and Applied Energetics, which makes high-powered lasers for military uses.
Besides Sun Corridor, partners in the Leonardo project include the Arizona Commerce Authority, Pima County, the Town of Oro Valley, VentureWest, Trammel Crow, SmithGroup and Sundt Construction.
Beyond attracting new businesses, economic development is about helping local companies expand, said Joe Snell, president and CEO of Sun Corridor.
"Success stories such as this have a tremendous ripple effect across the entire economy," Snell said. "Leonardo's success is the entire region's success."