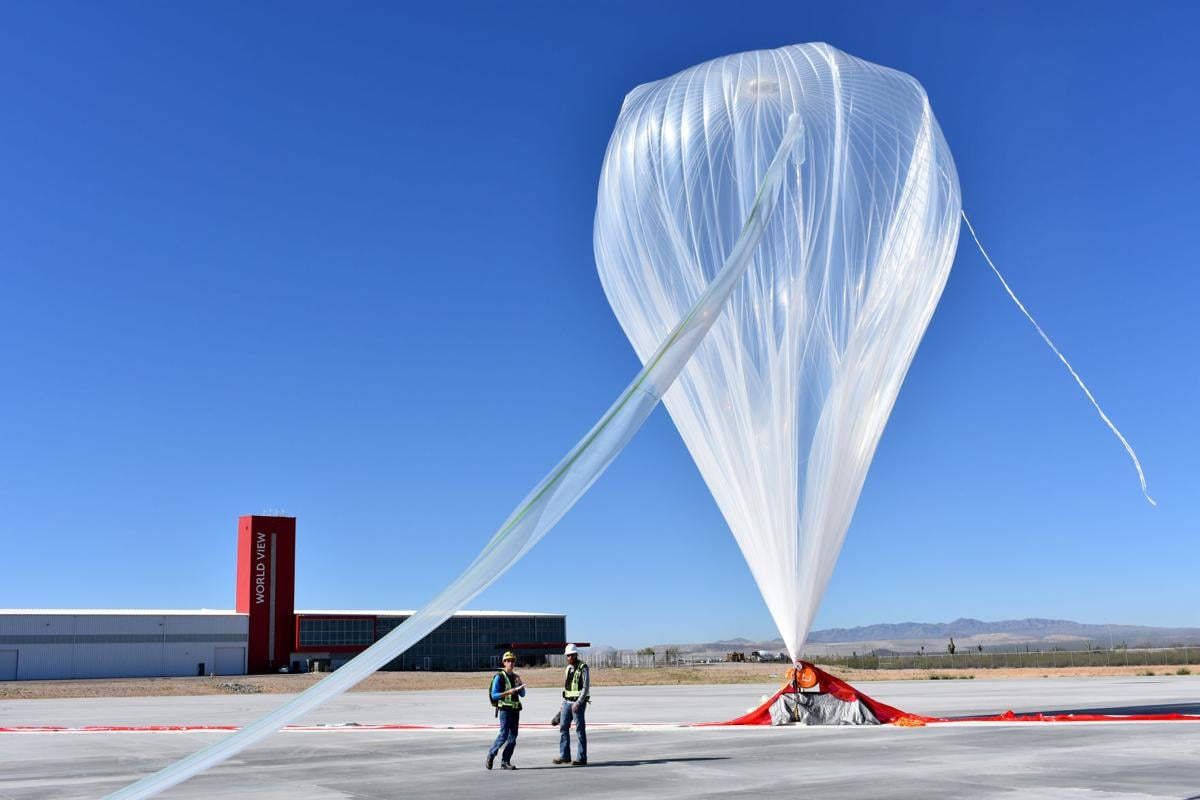 Tucson-based World View Enterprises has laid off 10 employees in a move the company termed a realignment of its staff as it builds its business of launching payloads with stratospheric balloons.
The company is still hiring for some key positions, World View said in a written statement.
"As we look ahead to new and different challenges, World View management examines every part of the business to better position our company for the future," the company said through spokesman Andrew Antonio. "After a comprehensive evaluation process, we've identified the need to retool our personnel to align our resources with skill sets we'll need for the future."
The affected employees have been offered "enhanced severance benefits" and career help, the company said.
"As difficult as it was to part ways with 10 of our valued employees this week, we believe that rigorously ensuring team structure aligns with our goals will make us stronger in the long run. As a part of this retooling, World View will also be hiring new staff in many key roles within the company," World View said.
As of Friday, the company was advertising to fill 10 positions, ranging from engineer staff to administration.
The company now has 89 employees, with 14 open positions, said Maricela Solis de Kester, World View's director of operations and government affairs.
According to county documents, in December 2017 the company had 72 employees earning an average wage of $73,738 with 20 unfilled positions.
When World View signed its $15 million lease deal with Pima County for its headquarters south of the Tucson International Airport in 2016, company officials said they expected to hire more than 400 employees over four years.
But the contract with the county only requires the company to employ an average of at least 100 workers over the first four years of the contract, at a minimum annual salary of $50,000.
The employment requirement steps up to 200 in the next five years, rising in the third five-year period to 300 workers at $55,000 annually and to 400 workers at $60,000 annually in the fourth five-year period.
World View's high-altitude balloon vehicle, called the Stratollite, can take small payloads into the stratosphere for commercial and research applications at a fraction of the cost of space launches, and plans to someday take tourists into near-space in special capsules.
As of mid-2018, the company had conducted more than 50 balloon launches, including at least four from Spaceport Tucson, mainly for NASA and other undisclosed U.S. government customers.
Launches have continued despite a December 2017 incident in which a hydrogen-filled balloon exploded during ground testing, causing nearly $500,000 in damage to the building and rattling surrounding neighborhoods.
The company's deal with Pima County has weathered a court challenge and subsequent appeals filed by the Phoenix-based Goldwater Institute, which has argued the deal amounts to a corporate giveaway in violation of state law.