Three Tucson-based bioscience startups were among six picked by the Phoenix-based Flinn Foundation for its 2019 Bioscience Entrepreneurship Program.
The program was created five years ago to foster entrepreneurship and boost the state's bioscience sector.
Under the program, Tucson's Emagine Solutions Technology, CATS Tonometer and Nanopec Inc. each will receive $30,000 and a bundle of benefits, including a professionally developed, yearlong plan specific to the needs of the company, with the aim of making the startups investor-ready.
Launched by University of Arizona alumnus Courtney Williams, Emagine has developed a system that turns a smartphone or tablet computer into a viewing screen for ultrasound imaging.
Emagine is a member of the Arizona Center for Innovation at the UA Tech Park on South Rita Road, along with Nanopec, which has developed a line of nano-level filtration products for drug manufacturing and medical lab uses.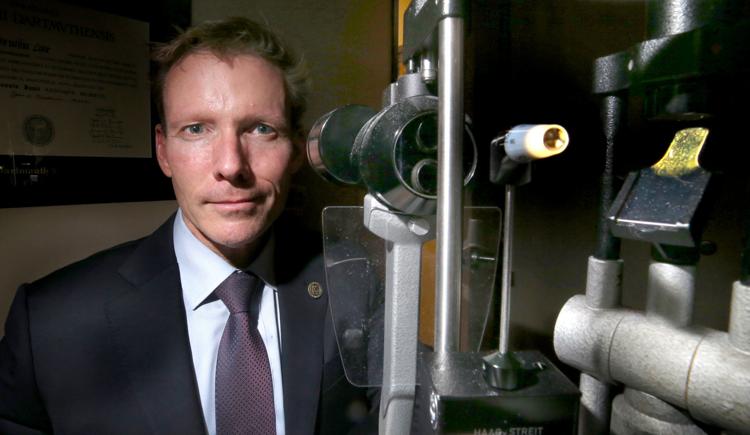 CATS Tonometer, founded by local ophthalmologist Dr. Sean McCafferty, is marketing a new kind of optical prism to greatly improve the accuracy of standard instruments used to measure internal eye pressure for signs of glaucoma.
The other three companies selected for the program were Desert Valley Tech, a Mesa company with a portable cold-storage container for blood and other medical products; Phoenix-based Ordinatrix, which has developed a new lab tool for the analysis of protein function for drug research; and Scottsdale-based AdviNow Medical, which has created a system with artificial intelligence technology to allow patients to collect and enter basic medical information and vital signs at special televideo kiosks.
The nonprofit Flinn Foundation is the primary sponsor of Arizona's Bioscience Roadmap, the state's long-term strategic plan through 2025 to advance the bioscience sector.
Since 2014, Flinn has picked 34 companies for its Bioscience Entrepreneurship Program, awarding more than $1 million in funding through nonprofit partners like the Arizona Bioindustry Association.
Flinn is recognizing its latest entrepreneurship program inductees at a series of invitation-only Bioscience Roadmap update luncheons, including one in Tucson on April 3.
UA LAUDS TOP INVENTORS
Tech Launch Arizona, the UA's technology commercialization arm, will honor some of its most promising inventors and biggest supporters at the I-Squared Awards Banquet and Expo, set for Monday evening at the Stevie Eller Dance Theater.
For the first time, the awards will also honor a student inventor.
Inventor of the Year: UA associate professor of medicine Louise Hecker, whose lab in the UA's Bio5 Institute discovered new drugs to stop or reverse the development of fibrosis, a scarring or fibrous thickening, of the lungs or other organs.
Hecker's lab received a $4.4 million grant from the Department of Defense last year to study two drugs to block an enzyme believed to cause fibrosis.
She also founded a startup company, Fibronox, which licensed the technology from the UA to develop the drug for market.
Startup of the Year: Urbix Resources, which was founded to commercialize a portfolio of lithium-ion battery and related material technologies. Palash Gangopadhyay, chief technology officer of the company, was an adjunct research professor at the UA College of Optical Sciences when he originally developed the inventions.
Ecosystem Impact: Base Horner and Curtis Gunn, leaders of the Desert Angels, one of the country's leading "angel" investor groups with more than 80 members. The Desert Angels have invested in many UA startups and have been major supporters of Tech Launch Arizona.
Campus Collaborator of the Year: Jennifer Barton, director of Bio5, cited as "a champion for invention and commercialization at the UA."
Student Innovator of the Year: Dawson Baker, a doctoral student in optical sciences who has invented a way to put nanoparticles in glass.
Baker, a Tech Launch Arizona Technology Student Fellow, went through the National Science Foundation-sponsored Innovation Corps program at Tech Launch Arizona, which has invested asset-development funds in his project.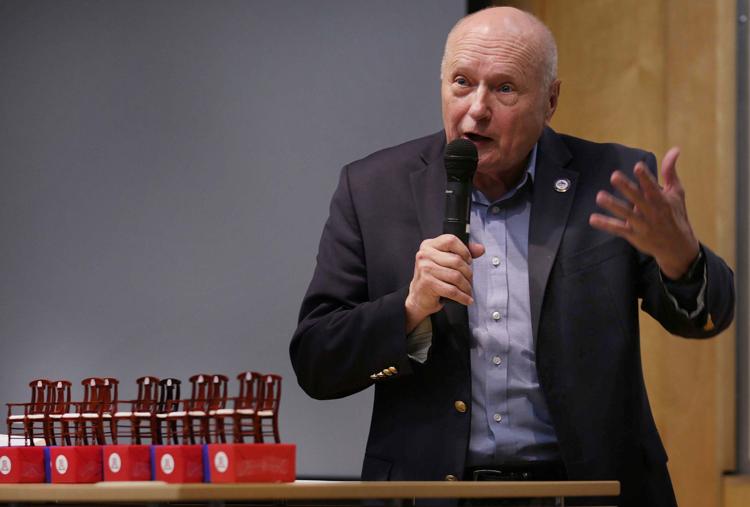 The David N. Allen Award for Leadership and Vision: James Wyant, founding dean of the UA College of Optical Sciences and UA professor emeritus. Wyant was cited for his contributions to research and teaching in optical sciences, electrical and computer engineering, and co-founding local optics companies Wyko Corp. and 4D Technology Corp.