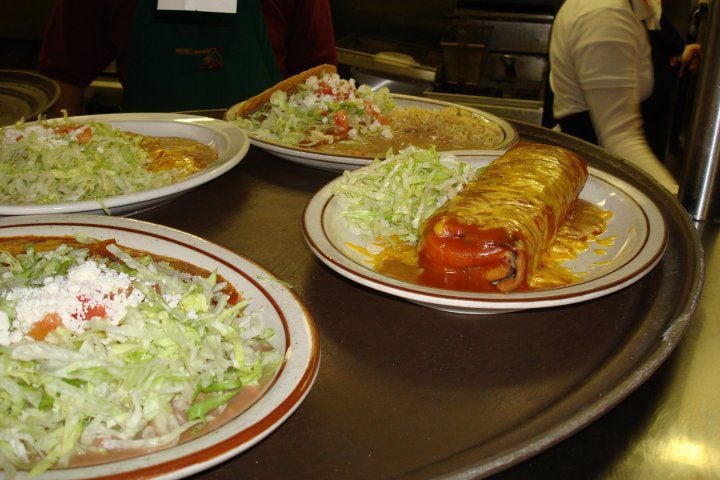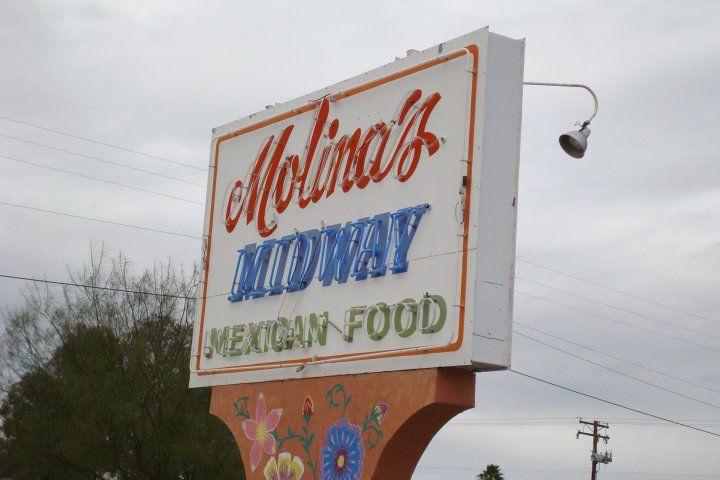 Molina's Midway Restaurant, one of Tucson's longest continually running Mexican eateries and one that helped pave the way for a far-flung, multigenerational family restaurant business, is calling it quits.
The restaurant, 1138 N. Belvedere Ave., has been sold and will serve its last bowl of steamy albondigas and house favorite double-stacked cheese and onion enchiladas on May 19, said Louisa Miranda, granddaughter of founders Louisa and Elias Molina. Miranda, who has been the restaurant's general manager for the past 10 years, is the daughter of Amalia Miranda, who owns the restaurant with her three sisters and brother.
The sale comes years after the family first contemplated getting out of the restaurant business back when the economy tanked in 2008-09, said Miranda, who has worked in the family business off and on since she was a teen. And even after the business escaped fairly unscathed, the seed was planted, she said.
"It just kind of got into our head," said Miranda, the only one among her cousins who continues to work at the restaurant full time. "They (her mother and aunts and uncle) are all in their 90s and they are all done with the stress of running the restaurant, and I'm ready to move on."
On Monday, Miranda met with staff members, many of whom have been with the restaurant 20 or more years, and told them the owners had found a buyer. She would not say who bought the business but said that it will continue to be a restaurant.
Molina's Midway was the second restaurant opened by the Molina family; the first was Casa Molina Restaurant, 6225 E. Speedway, opened in 1947 by Elias Molina's brother Gilbert to serve folks heading to the Sabino Canyon guest ranches, said Louisa Miranda's brother Richard Miranda.
Louisa and Elias Molina opened Molina's Midway on April 1, 1953, when Richard Miranda was a year old.
"I essentially did grow up in the restaurant," he said. "As a kid growing up, we had to work there and essentially spent our formative years at that location. It means a lot to us. We have a lot of memories."
Every Thanksgiving for decades, the family celebrated at the restaurant, something Richard Miranda, who served as Tucson's police chief and city manager, said he will miss the most.
"That was the one time of the year that we knew we were all going to be together," he said. "That is truly going to be missed."
"It was a time when all the cousins, no matter where they went, we got together at the restaurant," added Louisa Miranda. "We made five or six turkeys. Those are the memories I like to think about. That's the thing I will always keep in my heart."
Mark Davis of Green Valley said he'll miss the cheese crisps with green chiles and the ground beef enchiladas the most.
He and his sister, who lives in Tucson, have made Molina's Midway a weekly tradition for the past three years.
"They have great food, great service, great everything," he said. "I'm going to miss it."
In addition to the original Casa Molina, there are Casa Molina restaurants in Tucson at 4240 E. Grant Road and 3001 N. Campbell Ave.; La Casita De Molina at 3220 W. Valencia Road; and four El Molinito restaurants — 5380 E. 22nd St., 2323 N. Pantano Road, 3675 W. Ina Road and 10180 N. Oracle Road in Oro Valley.
Molina Midway is open from 11 a.m. to 8 p.m. Wednesdays through Sundays, until 8:30 p.m. on Fridays.
Contact reporter Cathalena E. Burch at cburch@tucson.com or 573-4642. On Twitter @Starburch
The business news you need
With a weekly newsletter looking back at local history.