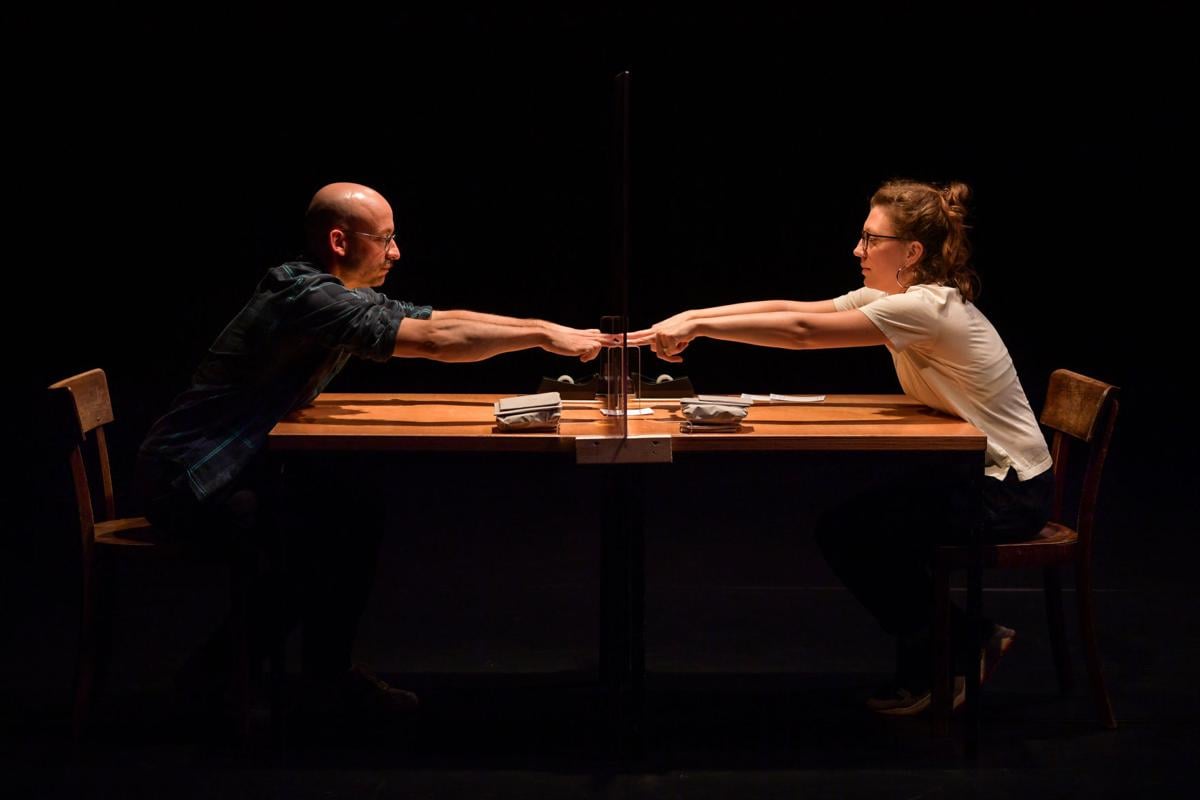 People presenting the arts have had to think way outside the box in the age of COVID-19, but none perhaps have taken that notion further than the avant-garde theater duo of Abigail Browde and Michael Silverstone, aka 600 Highwaymen.
In their 11 years, the New York pair has tested the definition of live theater with programs that often bring ordinary people together for extraordinary experiences.
"A Thousand Ways" is their latest example that not only captures the imagination but is tailor-made for our COVID-19 isolation times.
Arizona Arts Live is one of 14 organizations around the world to present the show, a three-part journey that opens with "A Phone Call" Nov. 13-15 and won't conclude until late 2021. Part 2, "An Encounter," will happen in the winter, and the finale, "An Assembly," will come when it is safe to gather in groups.
"I'm real excited to bring this work to Arizona," Browde said during a phone call from New York last week. "As artists we certainly understand that we are not in the more expected or mainstream of things. And yet we are in this unprecedented time when we have to experiment."
600 Highwaymen started working on "A Thousand Ways" before the pandemic, but once COVID-19 led to stay-at-home orders and state shutdowns last March, Browde said they realized the piece was perfect for the time.
"We all are sort of primed to think of one another as threats" due to the pandemic, Browde said. "You want to keep your distance, and you don't want to get sick. The piece for us is to practice this coreliance on one another. It's an existential moment. How do we make work that is possible in this time that isn't just showing a film in this moment? The other thing that we found is that it's a great time for audiences also. We have to be willing to experiment and experience new things."
"A Thousand Ways" starts with "A Phone Call," which is just that: Two people on opposite ends of a call follow prompts that lead them into a conversation that will paint a portrait of one another without ever revealing your identity.
As the participants follow the prompts, "the person on the other line comes into focus for you," Browde said. "They become the performer for you. You are their audience, and they are yours."
The Obie Award-winning 600 Highwaymen launched "A Thousand Ways" last summer in Germany. It's now being played out in a few American cities, where Browde said the response from participants has been encouraging.
"We hear from people all the time who have done this that say, gosh, I feel like I know" the person on the other end of the phone call, she said. "There's almost a hypnotic state that you hold with this person on the other end of the line, but it's also fleeting."
In Part Two, participants will meet in an empty room, sitting across from one another at a table with a plastic shield in the middle to maintain COVID-19 social distancing protocols. Once again, they will follow prompts from a stack of cards that will lead to another conversation.
"You cocreate a performance together," Browde explained. "You make this performance both for and with the other person."
Part Three brings "A Thousand Ways" to its conclusion, taking the audience from the solitude of one-on-one to unity.
Participants don't have to be part of all three events, but Browde recommends experiencing the show from start to finish.
"I think there is something about charting time that is dynamic. There is no narrative cliffhanger thread where you need to do Part One to figure out Part Two," she said. "But ('A Thousand Ways') examines the audience experience over a stretch of time."
From the initial encounter, to sitting in the empty theater across from someone and then coming together as a group is an evolution of the experience, she explained.
"I do think there is something really exciting about committing to this journey," she said.