Ashley Ambrosio has been making natural soaps for the last 10 years.
Ambrosio was living in Canada when she decided to set up shop at a farmers market.
"I just got such nice feedback about it and people in my life were encouraging me to sell it and share it with others," she says. "I started making soap as a creative outlet for myself. I've always loved working with my hands and creating."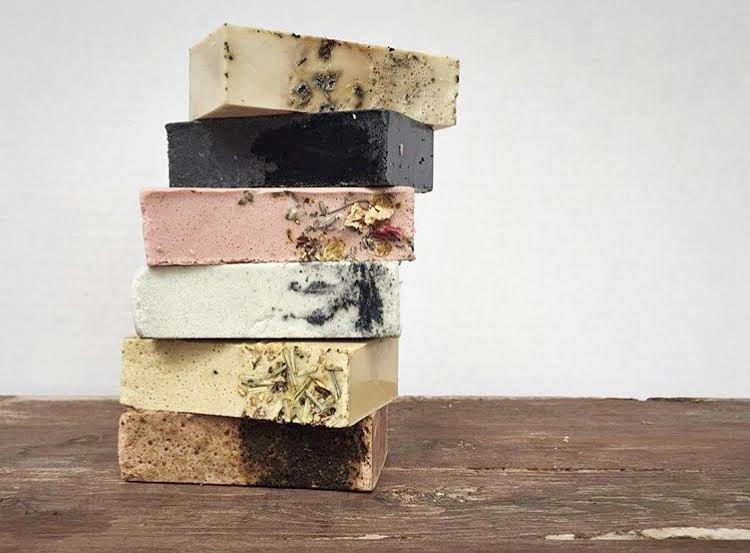 Last year, Ambrosio married Neil Diamente and moved to Tucson. In November, she started Spring + Vine, where she sells handcrafted natural soaps and pottery — something she calls a passion and craft of hers, inspired by nature, people and community.
"I grew up in a small town — a mountain town — that was very outdoor-minded and naturally focused in a lot of ways," Ambrosio says. "That influence has always been around me.
"I wanted (the soap) to be simple and clean and natural," she says. "Whether I was living in Vancouver or Tucson, I tried to highlight natural plants."
The soaps at Spring + Vine include various native plants such as creosote and prickly pear.
In Canada, Ambrosio was a teacher and counselor. While in Tucson and going through the immigration process, she's had some down time to dive into starting her business while spending time volunteering at local nonprofits such as Ben's Bells.
"I started Spring + Vine when moving here because that's how the world unfolded for me and I had the time to start building this business," she says, adding that she had her own soap business in Canada.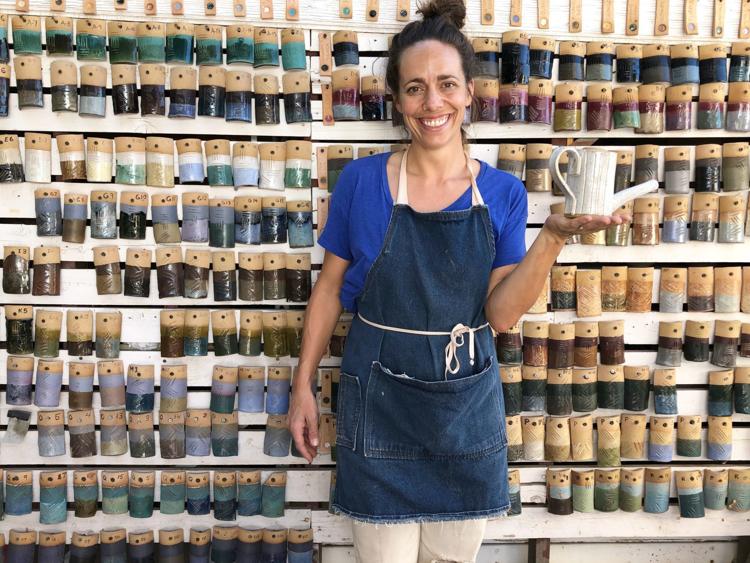 She's also been able to make many trips to the Tucson Clay Co-op, learning everything there is to know about pottery.
"I was having so much fun with it and I thought, 'I'm making my soap anyway,' so now I've just expanded," Ambrosio says of the recent addition of pottery to Spring + Vine's product list.
Eventually, Ambrosio hopes to intertwine Spring + Vine with her love of helping children. Beyond crafting soaps and pottery, she's also a yoga instructor and recently started a youth mentorship.
Whether it's with soap or pottery classes or something else, Ambrosio says she hopes the "two worlds can collide somehow."
One connection Ambrosio has made toward that goal is with the nonprofit Youth On Their Own.
For every soap purchase, Ambrosio donates a smaller piece of soap — shaped as a heart and packaged with words of affirmation — to either the youth organization or Banner Health Foundation.
"I think it starts with my roots — my small-town community-minded roots," she says. "In Vancouver, I also did soap fundraisers. It's been part of my own value system of helping others and spreading love.
"These small gestures can have a really big impact on their own."
Contact reporter Gloria Knott at gknott@tucson.com or 573-4235. On Twitter: @gloriaeknott
Stay up-to-date on what's happening
Receive the latest in local entertainment news in your inbox weekly!