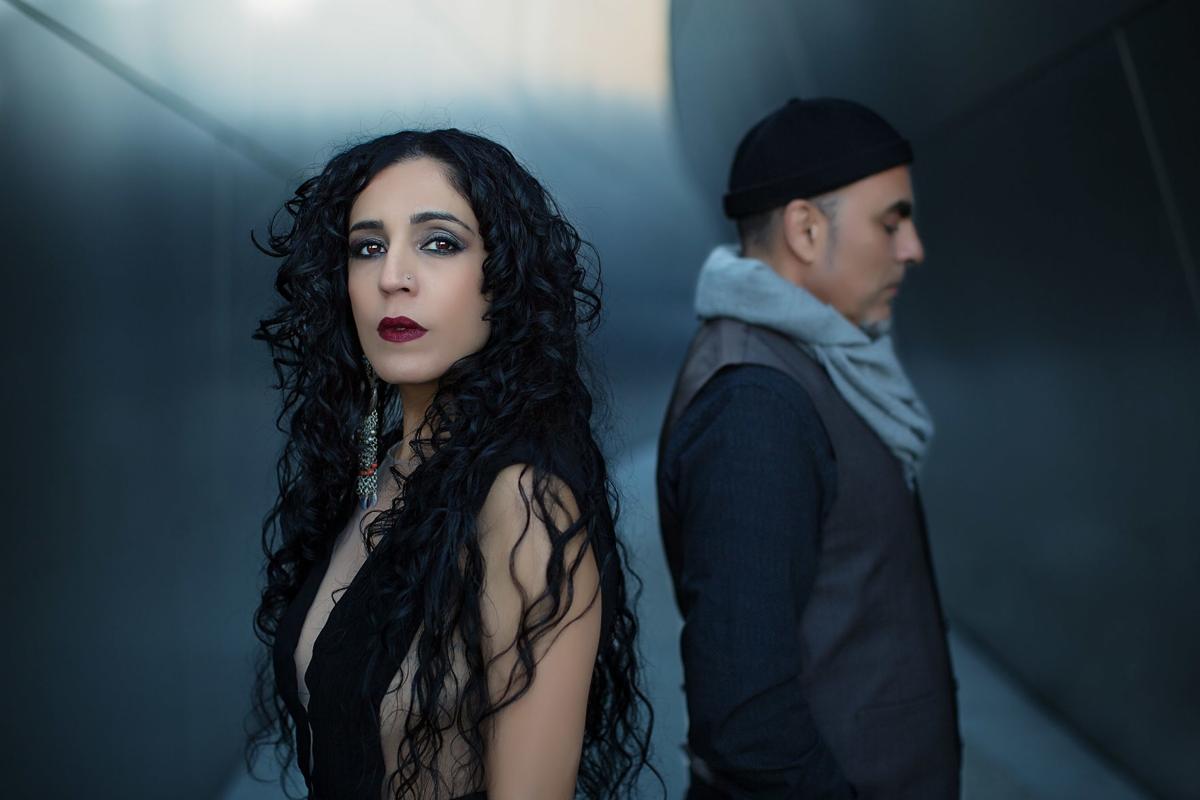 If nothing else, Iranian-born composer/musician Loga Ramin Torkian hopes when you walk out of Centennial Hall Thursday night, you will be enlightened.
He and his band Niyaz, which includes his wife, Iranian-born/Indian-raised vocalist Azam Ali, aren't aiming for an intellectual exchange with all the synchronized visuals and songs based on the poetry of eighth century Sufi mystic and poet Rabia Al Basr.
But they are hoping that at some point as you reflect on the experience, you come away more empathetic of people and their differences.
"I think if we can create and cultivate empathy, then we understand each other better," Torkian said during a phone call from home in Los Angeles last month to talk about his UA Presents concert on Thursday, March 5. "I think what we would really love or hope the audience would walk away with is a transformative experience. That's the best that we can hope for."
Tucson is one of a small handful of American cities that will get Niyaz's "The Fourth Light Project," a show that incorporates Sufi dances, music and extraordinary visuals synchronized to movement and sound.
Torkian composed the music based on 21st century global trance tradition that blends Sufi poetry with folk songs from the couple's native Iran and bordering Persian Gulf countries. The music incorporates acoustic music with electronics; Torkian calls Niyaz an acoustic electronic band.
"The Fourth Light Project" will be performed by five musicians including Didem Basar playing the stringed Kanun and Torkian playing a stringed instrument created for him called the Kamaan.
Canadian musician and programmer Gabriel Ethier, who specializes in the Mac-based digital audio software Abelton, will be onstage working with the visuals, while dancer Tanya Evanson performs the trancelike traditional Sufi whirling dance.
At the center is Ali's voice, which has been described as ethereal and otherworldly. Ali, a two-time Juno nominee (Canada's version of the Grammy) has contributed vocals to a half-dozen film and television soundtracks including "The Matrix-Revolutions," "Prince of Persia," "Thor — The Dark World," "True Blood," "Alias" and "Prison Break."
"It's ultimately a show and an immersive experience in the sense that it kind of feels like theater," Torkian explained. "It's very cinematic. … Everything is synchronized and reacts to the music or the movement on stage. So if somebody moves, the visual changes. If somebody plays a certain sequence, the visual changes. It creates a very strong synergy in that sense."
There are flashes of psychedelic images that recall the 1960s, but not in the music or the story.
"The entire story of the show is based upon the first feminist of our region, Rabia (Rabia Al Basr) and everything — the visual and the music — is developed around her philosophy and the kind of atmosphere that Rabia represents to us, but it's done in a digital stenography," he explained. "So it kind of brings a lot of the technology of the West and the very deep philosophical aspects of the East. One is extroverted, one is introverted. ... We always consider the best moment of your life is when those two are working together, then you are at peace, you are focused. Peace reveals itself."
Contact reporter Cathalena E. Burch at cburch@tucson.com or 573-4642. On Twitter @Starburch
Stay up-to-date on what's happening
Receive the latest in local entertainment news in your inbox weekly!