Developers of a boutique hotel at the foot of the Santa Catalina Mountains hope to capture both business and leisure travelers after the pandemic is behind us when they open for business next year.
Capri Inc. is building a two-story, 106-room hotel next to St. Philip's in the Hills Episcopal Church on Campbell Avenue, north of River Road, company president Jim O'Connell said.
Called The Eddy Hotel, the 68,000-square-foot project is named after O'Connell's grandfather, who ran a bakery in Helena, Montana.
"It's a great location between the foothills and the University of Arizona," O'Connell said. "Not to mention all the great restaurants within walking distance."
There are multiple restaurants at the intersection of Campbell Avenue and River Road, both in the St. Philip's Plaza at the southeast corner and in Joesler Village, on the northwest corner.
The Eddy Hotel is a Tapestry brand, a franchise of Hilton Hotels, so guests can use their Hilton rewards and Hilton's online site for reservations.
It will have a buffet service in the lounge and a bar that is open to the public, along with 3,000 square feet of meeting or event space.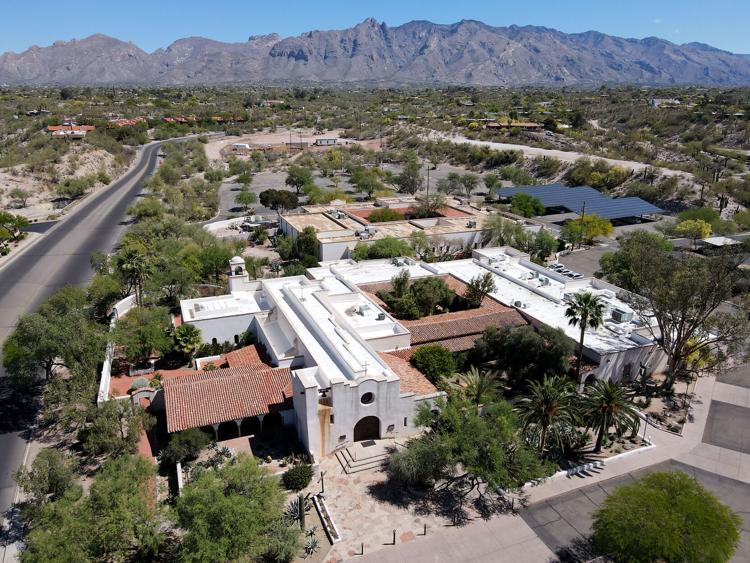 The area was the site of a proposed annexation by the city of Tucson in 2019 when developers wanted it rezoned for a four-story hotel and detached restaurant. The existing zoning is restricted to two stories.
Those developers also wanted to build residential units west of Campbell Avenue.
Some residents scoffed at the plans and the City Council ultimately voted not to approve the annexation.
O'Connell, who had been looking at Tucson properties for a boutique hotel bought the 4.3-acre site after the deal fell through and, because he was willing to abide by the height and color mandates already in place, did not need a rezoning for The Eddy.
He hopes to partner with St. Philip's Church when they have weddings and host their receptions and guests.
The hotel is expected to be open by the end of summer 2022.
Optimism in future hotel occupancy is growing around the country as more people get vaccinated and yearn for a getaway.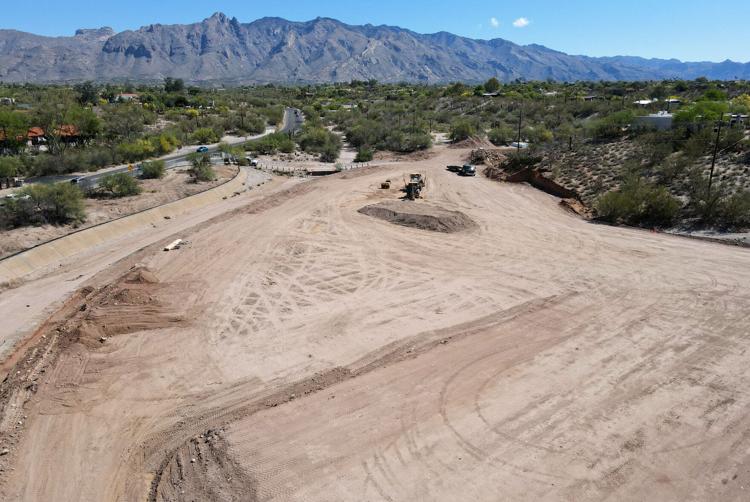 "Leisure travel will probably be substantially higher this summer and fall," said Jerry Hawkins, a local broker with Hawkins Cole Hospitality & Investment Real Estate.
And, by the time The Eddy opens in late 2022, business travel may have ticked up.
"The St. Philip's location is a fabulous location," he said. "The Embassy Suites, on Campbell and Skyline, Hacienda del Sol and Homewood Suites in St. Philip's are some of the best performing locations in the market."
While industry projections anticipated many hotel foreclosures in the early stages of the COVID-19 pandemic, Hawkins said banks' willingness to work with property owners kept that minimal.
"Whether foreclosures are going to happen now depends on how fast business travel resumes," he said. "There's a large part of corporate America saying business travel could be down 50% and that could have an impact.