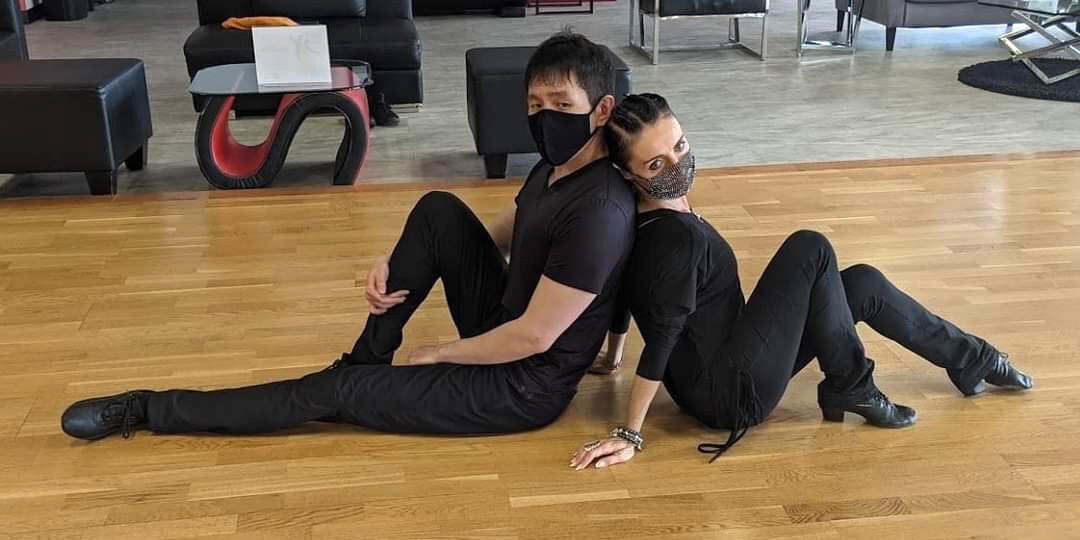 Whether working as an engineer at Raytheon, caring for her family or teaching ballroom dancing at Dream Dance, Louisa Guise believed in living life to the fullest.
Her family, friends and colleagues will carry on that tradition in her name while raising funds for cancer research and support at a hybrid virtual and in-person event, "Living Life to the Fullest: A Dance & Show to Benefit the American Cancer Society" at 7:45 p.m. Saturday, May 15, at Loews Ventana Canyon Resort, 7000 N. Resort Drive.
"When Louisa received her cancer diagnosis over a year ago, she decided to put together this fundraiser for the American Cancer Society and she asked the studio for help with the entertainment. She was just this incredible person with a huge heart. For her to get sick and to want to raise money to help others was a testimony to who she was: When she saw an obstacle, she wanted to help overcome it," said Matt Kellar, co-owner of Dream Dance Studio with his wife, Zhenya Dokuchaev.
Guise had been a dance instructor at Dream Dance, 405 E. Wetmore Road, since 2017, a goal she attained after a decade of lessons during her 35-year engineering career. Kellar said that she relished her post-retirement career in dance and that students loved her.
"Louisa was totally dedicated to her craft. She was such a versatile person who always wanted to learn about new things," he said.
Dream Dance offered her the opportunity to perfect ballroom dancing and to share her passion with students, many of whom she recruited to perform for the fundraiser. When Guise became too ill, her colleagues at the studio took over the event.
Guise lost her battle to cancer last month.
Fittingly, the evening features a slate of 10 performers comprised primarily of local physicians and health-care workers who will dance everything from waltzes and the foxtrot to tango, swing, jive and Latin styles such Bachata and the Cha Cha.
Each performer received 10 free lessons to learn the choreography, and most will be paired with a professional dancer during the event.
Performers include Dr. Alexis Chesrow, Dr. Yeeck Sim, Dr. Katri Typpo, Dr. Susan Jones Kalota, Dr. Lilia Sen; Mary Kay LeFevour, a bereavement specialist; Lynn B. Gerald, a professor in the Department of Health Promotion Sciences with the UA College of Public Health; Pauline Markham-Smith, a registered nurse; and Jane and Dr. Philip Isaac, a nurse and an anesthesiologist, respectively.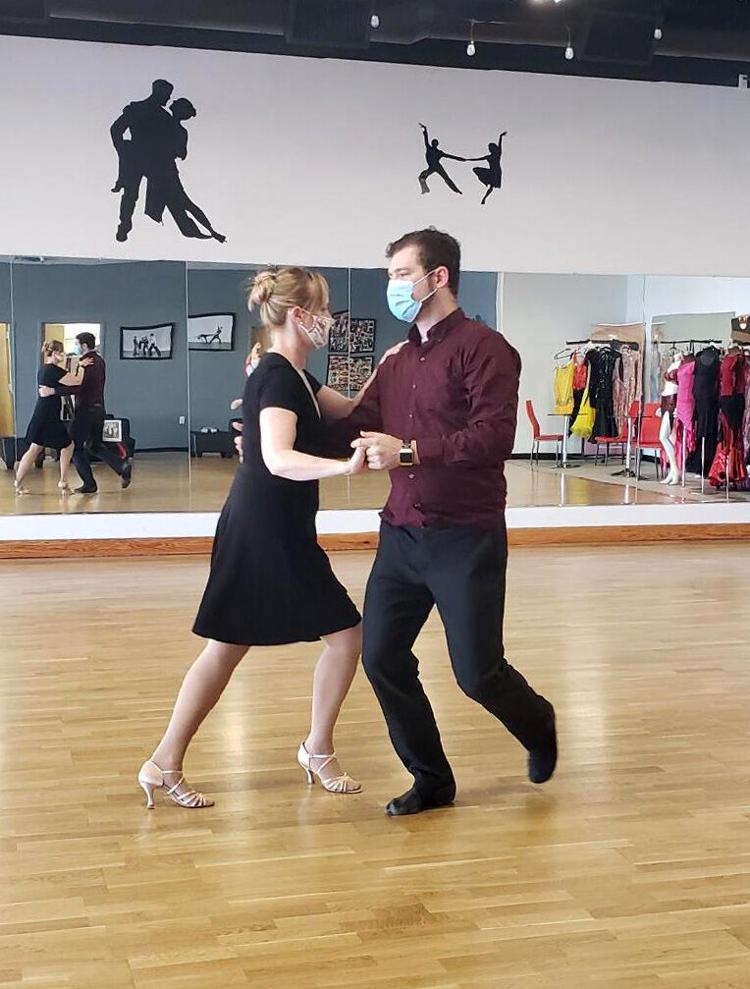 "We started lessons at Dream Dance in February 2020 in preparation for one of our daughter's weddings and Louisa was our teacher. Being non-dancers, one of the aims was for my husband to be able to waltz with our daughter for the father-daughter dance at the wedding," said Jane Isaac.
Although the pandemic forced a shutdown of the studio in March 2020 and resulted in postponement of the wedding, Jane and Philip were compelled to offer their support when Louisa contacted them about the fundraiser last September; they began preparing in February.
"She was a really lovely lady who brought out the fun of dance and made it very enjoyable. She was full of life and had lots to talk about. We really enjoyed her company as well as her teaching," said Jane.
The couple will waltz to "Two Cellos," an instrumental rendition of "Moon River."
Jane said that preparation has been both challenging and enjoyable.
"We have always been the people who had to sit and watch others dance when a waltz was required, so performing will be a completely new thing. This has been harder work than we thought it would be. It is mentally and physically challenging to get the steps and timing right, but overall quite fun," Jane said.
Now, the couple is embracing the idea of performing: Jane ordered a "proper ballroom dancing dress" for the occasion.
"I decided that if we were doing this, I would 'go bold or go home!' Let's make a splash! My dress is fuchsia with sparkles, and we had a dress rehearsal last week, and when I put the dress on, suddenly I felt like a dancer. When you do turns, the dress swirls around you and makes it easier to dance. I really can't explain it, but it just felt right," said Jane.
Raising funds for the American Cancer Society of Southern Arizona also feels right, and Jane is encouraging friends and family to attend in-person or virtually in hopes of raising $30,000 for the nonprofit.
"We are so happy to support this cause, and at the end of the day, we are dancing for Louisa," she said.
The cancer society is grateful for the support, and even more so since the onset of COVID-19, according to Denis Cournoyer, senior development manager for the group.
"Over the last year and a half, fundraising has been so difficult for many nonprofits, and having someone trying to raise $30,000 means a lot. It will allow us to continue funding services and research not only nationally, but here in Tucson at the University of Arizona, where the ACS has currently allocated grants for more than $2.2 million in research," said Cournoyer.
Funds will also support the 1-800-227-2345 support desk, which provides information and support 24 hours a day, seven days a week for patients with any type of cancer and for the general public in search of information about cancer, resources and volunteering.
"When people are diagnosed, they often don't know where to go for help and are in a state of shock, so they need to talk with someone about what it means and explore options for resources and treatments. The 800 number helps supplement information individuals receive from medical professionals and allows people to spend as much time as they like asking questions and getting information to make the best decisions about their situations," he said.
Other free services include lodging for patients who must travel for treatment, specialists to assist patients in need of attaining and navigating insurance benefits, and support groups for those battling cancer.