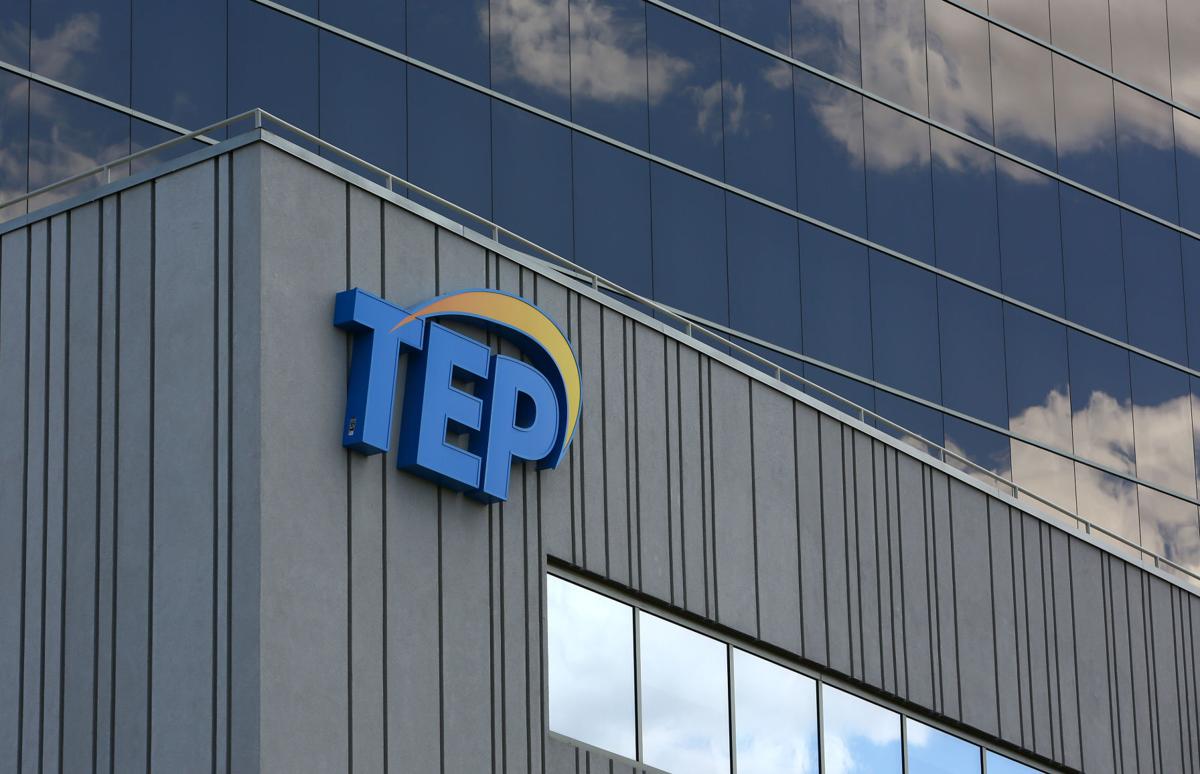 Thousands of Arizonans who have fallen behind on the electric bills will be able to get on payment plans of at least eight months, and low-income customers may qualify for one-time "COVID discounts" of $250 under a measure adopted Tuesday by the Arizona Corporation Commission.
Under the commission's order, customers of Tucson Electric Power and other state-regulated utilities who would normally be subject to disconnection for delinquent bills would automatically be placed on payment plans starting Jan. 1 and can't be shut off as long as they keep up their plan payments and current bills.
As a nine-month moratorium on power shutoffs expires Dec. 31, TEP and other utilities are facing millions of dollars in unpaid bills at least partially due to the coronavirus pandemic that has shut down many businesses and put thousands of people out of work across the state.
The measure also authorizes one-time discounts of $250 for qualifying low-income customers in arrears, to be paid partially by the utilities.
TEP expects to begin applying the COVID-19 discounts as bill credits for those on low-income accounts next month, spokesman Joe Barrios said.
TEP agreed to fund up to $700,000 of the discounts with shareholder funds, while sister rural utility UniSource Energy Services agreed to fund $100,000 in discounts for its customers.
Arizona Public Service Co., the state's largest power company, has agreed to fund up to $2.5 million in $250 discounts.
The commission's order, which passed on a 4-1 vote, allows the utilities to file to recover additional costs of the discounts through rates in the future.
The measure also raises the income level for which customers would be eligible for low-income discount plans from 150% of federal poverty level incomes today to 200% of the poverty level incomes.
Commissioner Sandra Kennedy, who previously proposed payment plans lasting up to 20 months, voted for the eight-month payment plan period, after Commissioner Boyd Dunn proposed a six-month period and later moved to eight months as a compromise.
But Kennedy, the lone Democrat on the five-member elected commission, said she was disappointed in the shorter payoff period, adding that she felt APS was driving the process.
"During these times of COVID, when we have an unprecedented economic downturn and a company of your size only thinks that six months is the best you can do?" she said.
Monica Whiting, APS vice president of customer experience, said the utility didn't want the payment plans to run into the summer moratorium on shutoffs but is committed to working with customers who need more than six months to catch up, adding that average arrears are now just under $500.
TEP was supportive of the payment-plan order and had already been placing customers on plans of six to 12 months, with some as long as 23 months, said Denise Richerson, TEP director of customer care and experience.
The lone vote against the payment-plan rules, Republican Justin Olson, said he could not support the measure because it would ultimately pass on the costs of the payment plans to other ratepayers who also have suffered from the economic effects of the pandemic.
Olson also opposed raising the low-income eligibility level to 200% of the federal poverty level, which based on the federal income level of $26,200 amounts to $52,400 for a family of four.
As of Oct. 31, TEP was owed about $21 million on about 54,000 delinquent accounts, including $2.3 million in arrears on 17,700 low-income customers, the utility said in a filing with the state.
Leaders of nonprofit groups that advocate for low-income consumers generally supported the plan, saying the need for relief is only increasing as COVID-19 surges.
Diane Brown, executive director of the Arizona Public Interest Research Group Education Fund, said she would have liked to have seen a longer minimum payment period but noted the utilities have committed to working with customers on longer plans.
The state's member-owned rural electric cooperatives — including Trico Electric Co-op, which serves rural areas surrounding Tucson — are not bound by the new payment plan rules. Though they were ordered to strive to match the payment-plan requirements, they were given flexibility to come up with their own plans.