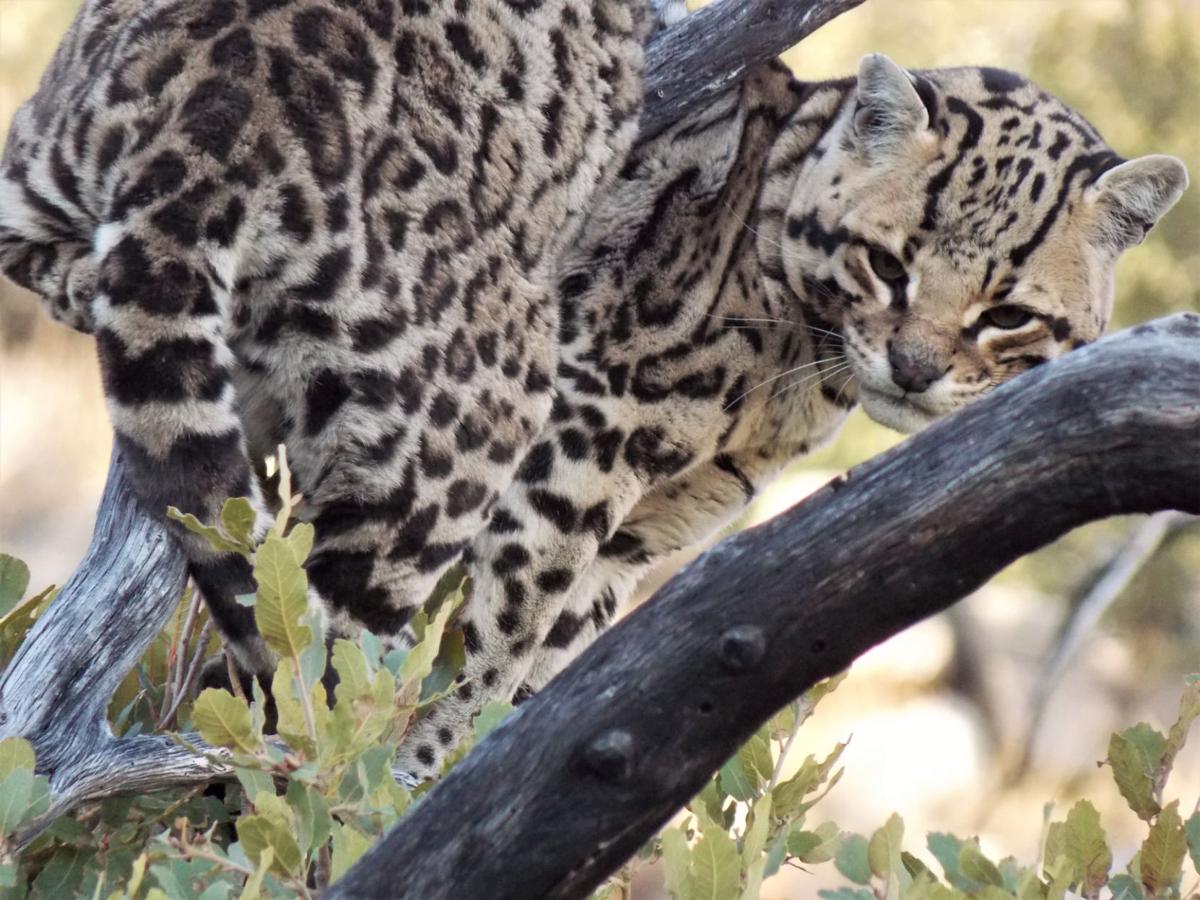 This is indeed wildcat country, whether we're talking Arizona Wildcats or rare spotted cats roaming our mountain ranges.
New photos were taken in January of both a jaguar and an ocelot. Each of the two individual cats is the only one of its species currently known to be living in Arizona, the Arizona Game and Fish Department says. Both are males.
The latest photo of the jaguar was taken on Jan. 6 in the Dos Cabezas/Chiricahua mountains (the given location is intentionally vague to protect the animal, which moves back and forth between ranges, officials say). This jaguar is actually the only one known to be living in the United States.  
"This is the same individual photographed in this area since November 2016," the department says on its Facebook page.
Alas, the new jaguar photo is so low-resolution and hard to make out that Game and Fish isn't sharing it publicly, said spokesman Mark Hart.
The new ocelot photo shown here, on the other hand, led Hart to enthuse, "Isn't it cool?"
This photo was taken on Jan. 14 in the Huachuca Mountains, and shows the same ocelot photographed in this area since May 2012, he said.
Game and Fish's Twitter post with the new photo of the ocelot, plus older photos of the jaguar, got a lot of retweets and likes, Hart said, showing "how jazzed the public gets about these spotted cats."
Although these are the only jaguar and ocelot Game and Fish experts know to be living in Arizona, they caution that they don't know what's on the Tohono O'odham reservation because they don't manage that land.