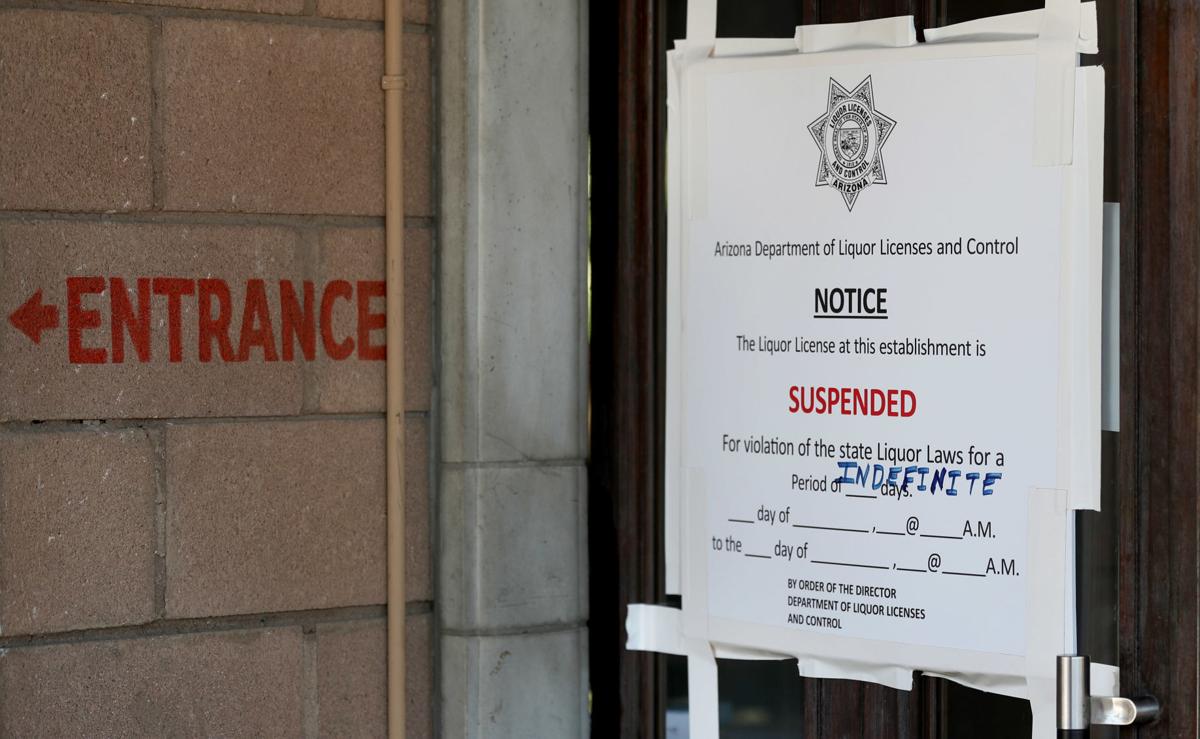 Call centers allowing employees to continue working. Bars continuing to serve patrons. Churches continuing to hold services for parishioners.
Those were among the more than 500 complaints submitted to the city of Tucson's social distancing reporting online form, which was set up to help officials identify businesses violating state and city closure orders to help curb the spread of the coronavirus.
But despite the large number of reports, Tucson officials told the Star this week they've opted to focus on education, not enforcement, for those determined to have violated the order, as they have not issued a single misdemeanor citation — the state- and city-established penalty for violating the order — since it went into effect on March 30.
"We took a very educational approach, a light approach to these individuals and groups and businesses that chose to ignore the executive orders and the emergency proclamation here in the city of Tucson," said Tucson Mayor Regina Romero.
In fact, an Arizona Daily Star survey of Pima County municipalities, almost all of which included the misdemeanor penalty as part of emergency proclamations to curtail the spread of the virus, found that not a single citation has been issued under those orders.
What has been issued is a number of red-tag violations by the Tucson Police Department, one that was issued to the host of a party near the University of Arizona, officials said.
Chuy's Mesquite Broiler in Oro Valley also had its liquor license suspended by the state after officials said the restaurant was allowing diners to eat on the patio. The restaurant's owner said he would appeal.
Those findings come as Gov. Doug Ducey has extended his stay-home order through May 15, while also starting to open up businesses.
He reiterated the consequences of businesses violating the order this week, while also adding that, "so far, people have listened."
"I'm grateful that they've done that," Ducey said this week, acknowledging that law enforcement has had to respond to phone calls. "There's been pretty close to 100% cooperation.
"If that's not there, this is an order that is enforceable by law," Ducey said. "For those that own an establishment and are publicly going to flaunt the order, you are playing with your liquor license. Don't do that."
Ducey first included the misdemeanor language in his March 30 executive order, writing that police should allow business owners to correct the action first prior to enforcement.
That language was mirrored in emergency proclamations issued locally, including by leaders in Pima County, Tucson, South Tucson, Oro Valley and Marana, a review by the Star found.
The town of Sahuarita did not include a separate provision in the proclamation issued.
The charge referenced is under ARS 26-317 and states that "Any person who violates any provision of this chapter or who knowingly fails or refuses to obey any lawful order or regulation issued as provided in this chapter shall be guilty of a class 1 misdemeanor. This provision does not apply to the refusal of any private organization or member thereof to participate in a local emergency or state of emergency as defined by this chapter." It holds a maximum penalty of six months in jail and a $2,500 fine.
Tucson is the only municipality to still have an online reporting form for the public to tip off any violators of the stay-home order. A large bulk of the reports incorrectly identified stay-home violations, reported neighbors or landlords, or otherwise accused the city of overreaching, according to copies obtained Friday by the Star.
The tipster line has served its purpose as it allows the city to educate potential violators and "reduce nonemergency calls to our 911 system," said Lane Mandle, chief of staff for city manager Michael Ortega.
"Staff from across the city has engaged in educational outreach to ensure compliance and appreciates how hard the community is working to protect public safety," she said.
The story was similar in other jurisdictions.
In Pima County, Sheriff Mark Napier said his department has received a few complaints, but most have been found to not actually reflect a violation of the restrictions.
"With those that might be a violation, our procedure is to educate about the potential violation and seek voluntary compliance," Napier wrote in an email. "Due to great cooperation from the public, we have not yet faced any situations where this compliance was not obtained and enforcement action required.
Marana has not cited anyone for violations, but its police department, which is the only entity that can enforce the criminal violations, "is actively patrolling the community," said Vic Hathaway, the town's spokeswoman.
"In the instances when a business is operating when they shouldn't, MPD has engaged with them and educated them on the governor's order," Hathaway said, adding that they have ways for town residents to report potential violators either through the nonemergency line or general town hot line. "The businesses have been very responsive, and no citations have resulted."
Sgt. Amy Graham, public information officer for Oro Valley police, estimated the department has received fewer than 10 calls over a month regarding violators of the stay-home order.
They've gone over to the businesses, explained the rules and had no repeat offenders, she said, adding the potential violations have been "taken care of" and that they were "minor in nature."
In South Tucson, Police Chief Manny Amado also said there have been no citations issued for violating the emergency declaration.
"The City of South Tucson community and businesses have been very responsive to the (South Tucson) Mayor (Bob) Teso and Governor Ducey's proclamations," he said in an email.
Then there's the state's Department of Liquor's Licensing and Administration Division. Jeffery Trillo, assistant director of the division, told the Star that outside of Chuy's, four other restaurants had been accused of operating outside of their liquor license.
Two of the complaints were acted on and resolved in a single contact. The remaining two have yet to be acted on, but will at sometime in the future, Trillo said.
"Chuy's had their license suspended, which infers the high likelihood that at some point the licensee will be able to resume business once whatever issue or issues causing the suspension are resolved or alleviated," he said. "One who has a license revoked loses the license indefinitely, unless a decision is overturned by a court of competent authority."
Despite limited criminal enforcement, and with the expiration date of the stay-home order fast approaching, officials like Romero reiterated that "the call is still in effect" for those to follow the laws.
"We have given one month to the community to understand what it is and we have to make sure that they're still following the order for the benefit of the public health of the community," Romero said. "So we're not going to tolerate it."
Photos for April 23: Tucson gets by during Coronavirus Pandemic
Tucson, coronavirus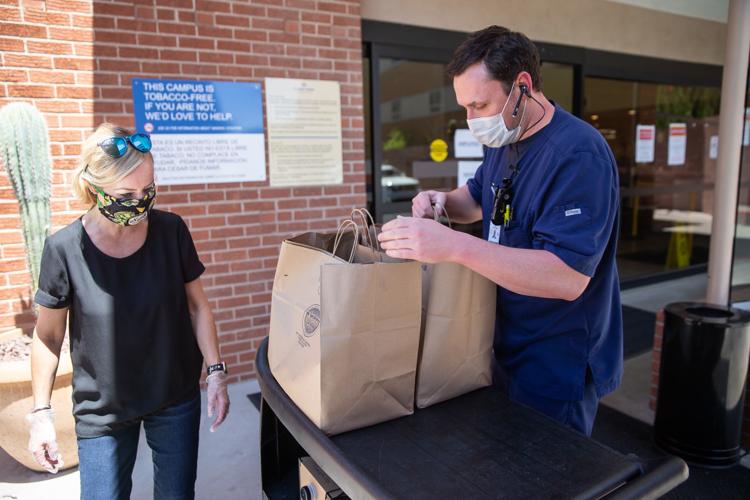 Tucson, coronavirus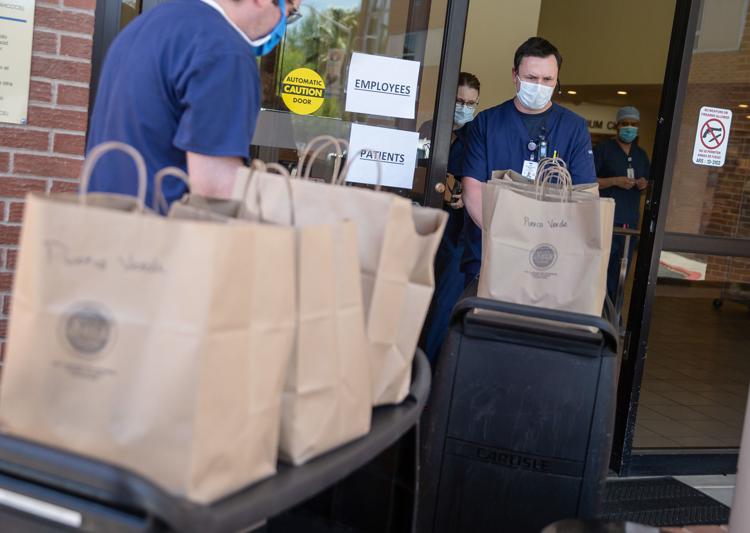 Tucson, coronavirus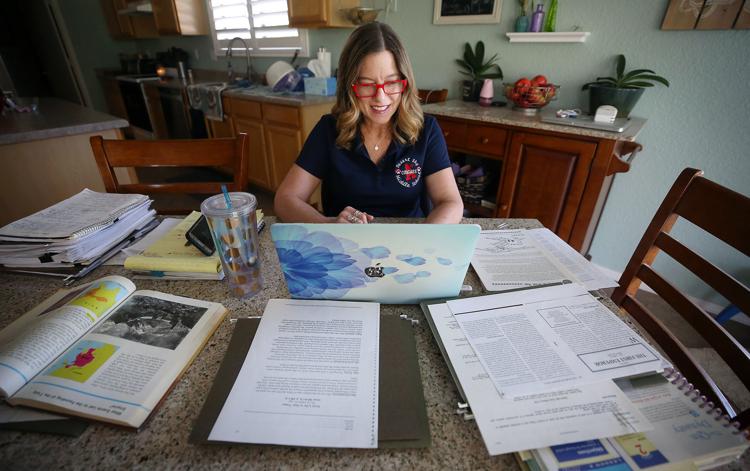 Tucson, coronavirus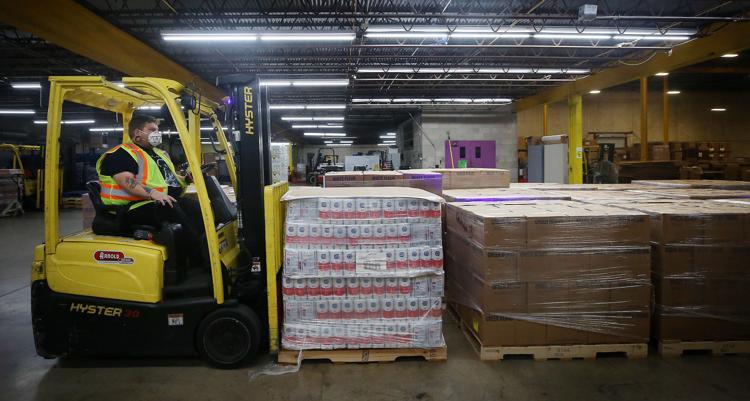 Tucson, coronavirus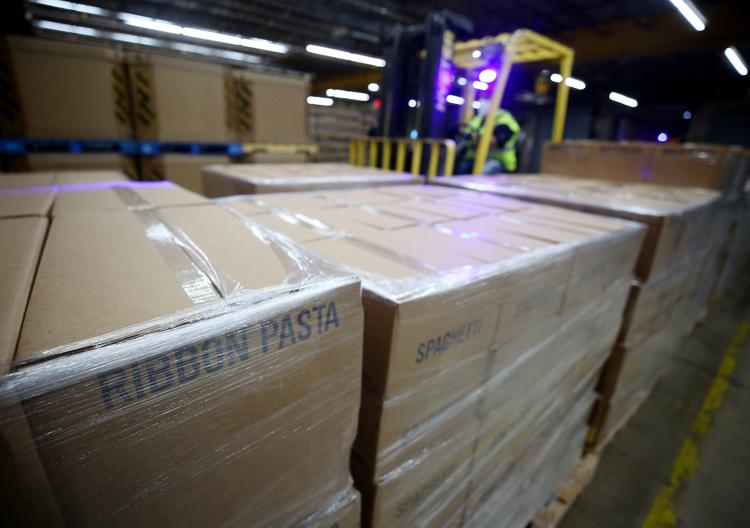 Tucson, coronavirus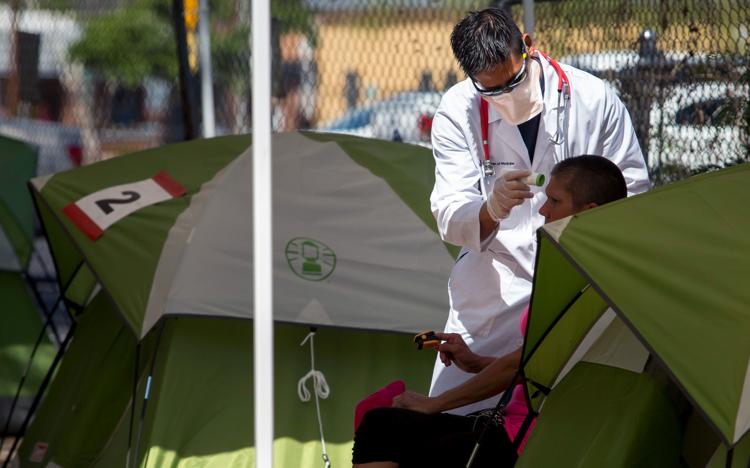 Tucson, coronavirus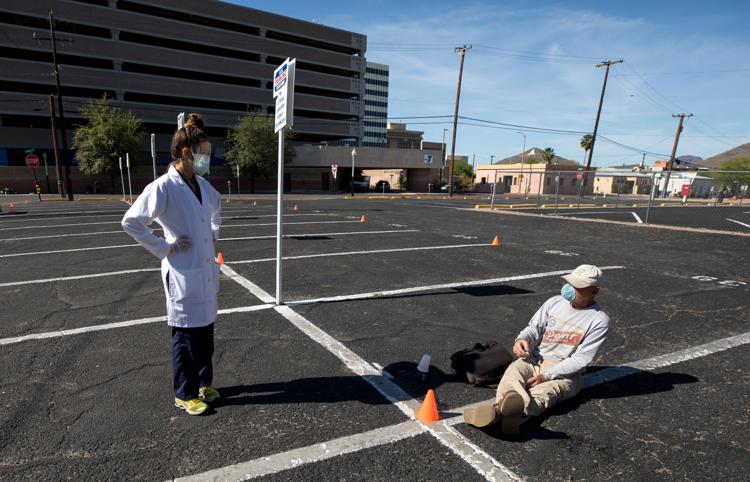 Tucson, coronavirus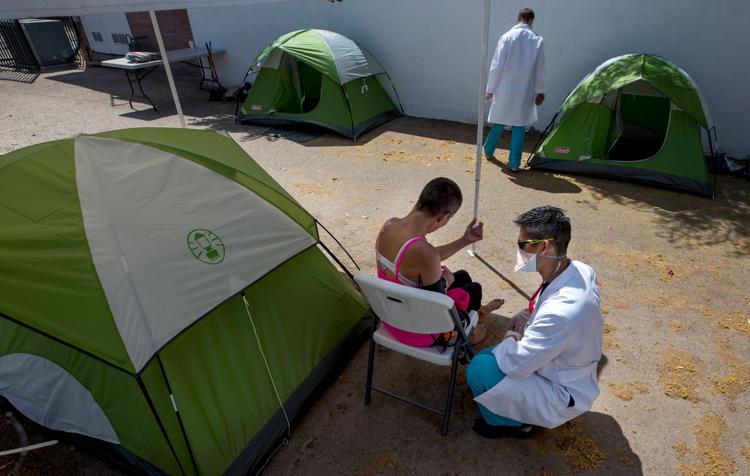 Tucson, coronavirus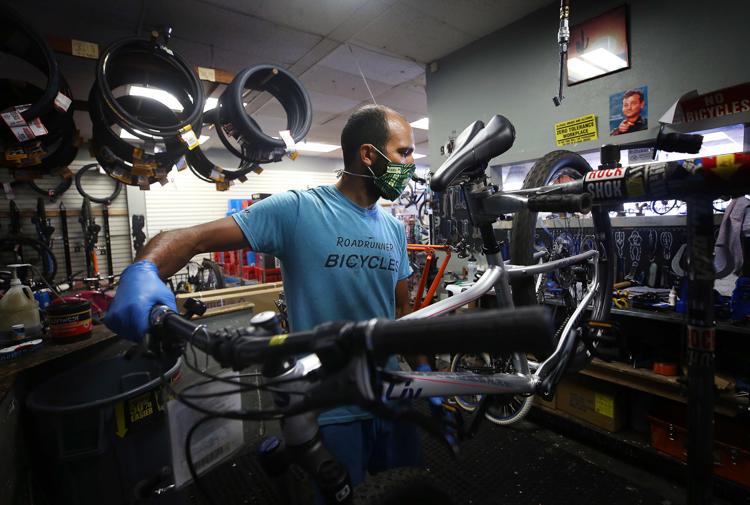 Tucson, coronavirus
Tucson, coronavirus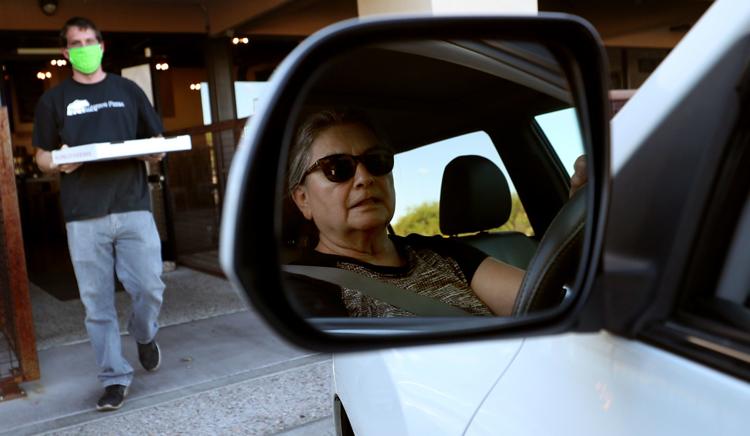 Tucson, coronavirus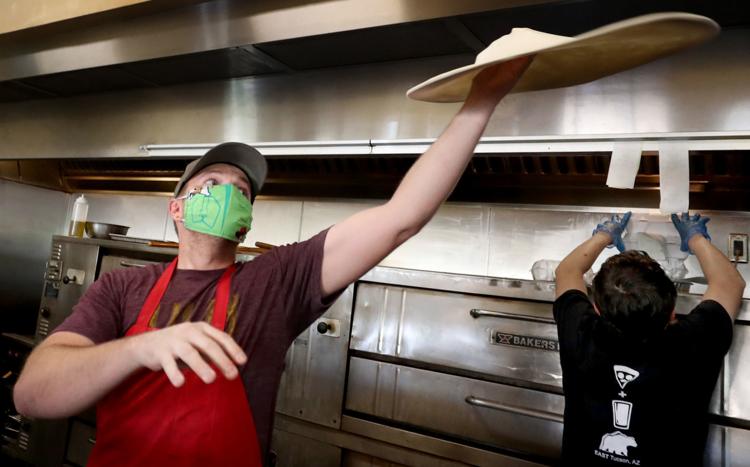 Tucson, coronavirus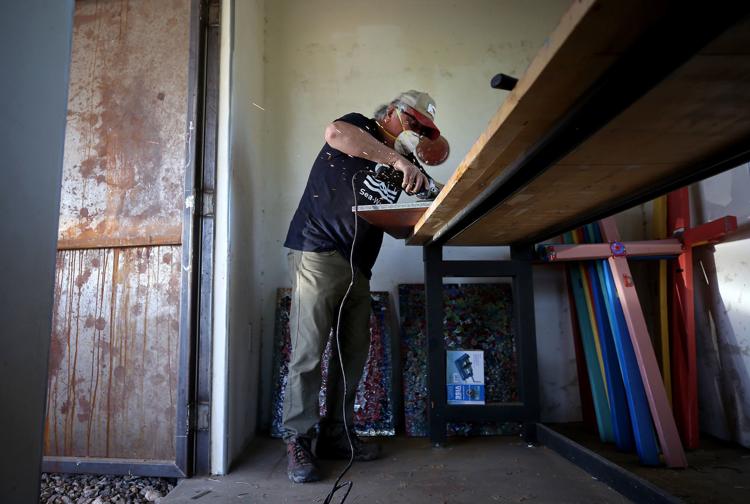 Tucson, coronavirus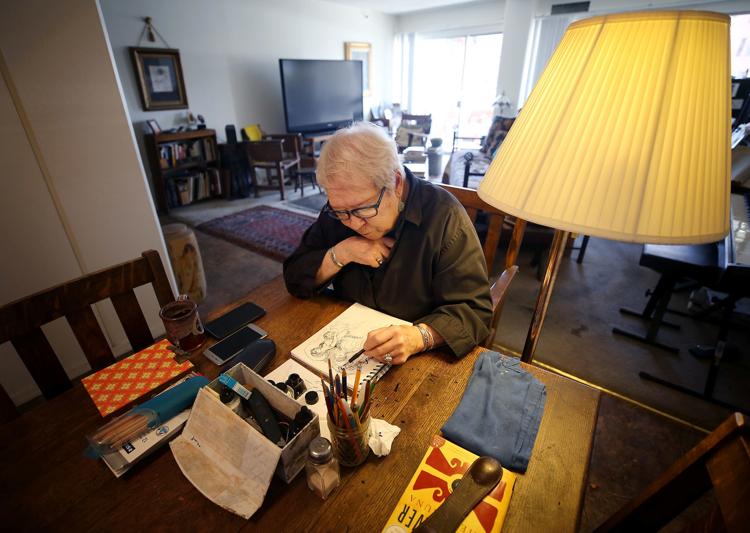 Contact reporter Justin Sayers at jsayers1@tucson.com or 573-4192. Twitter: @_JustinSayers. Facebook: JustinSSayers.