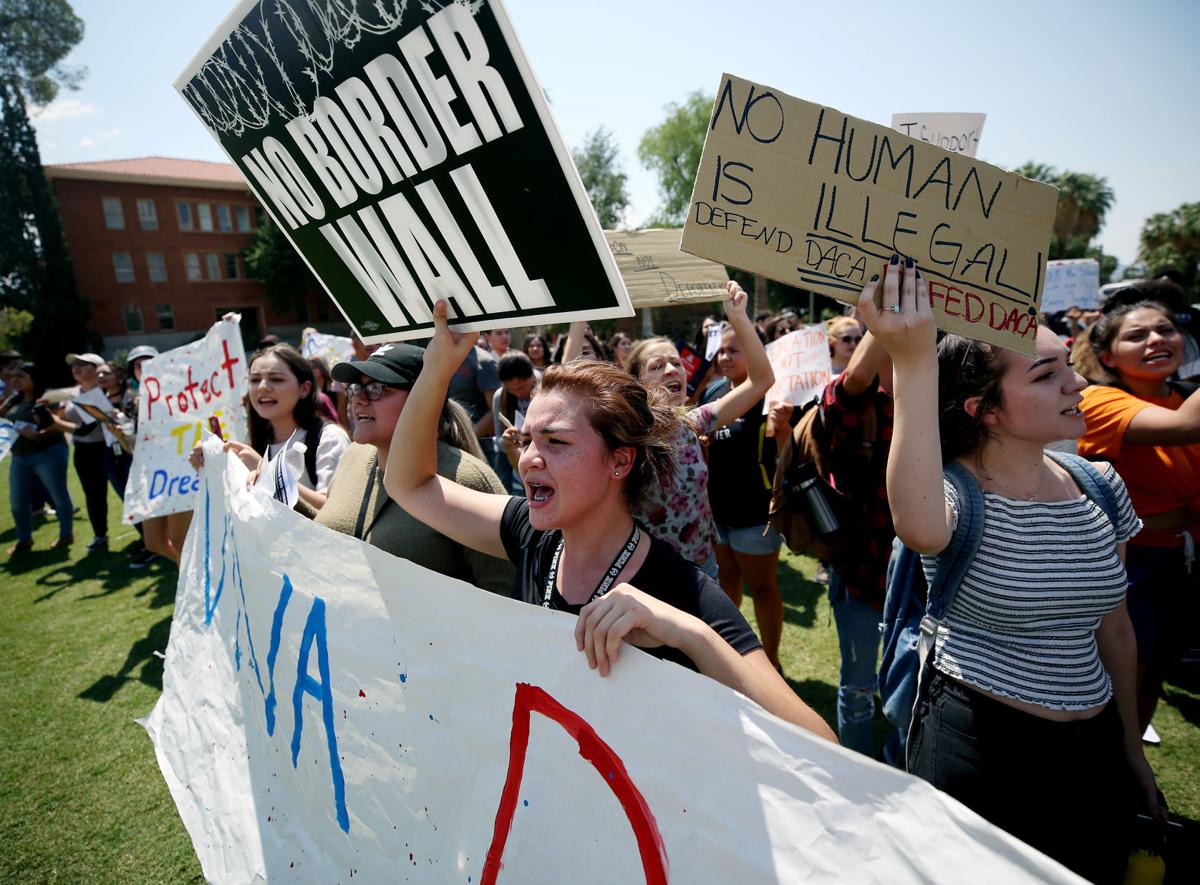 Out-of-state students who paid full tuition at Arizona universities have no right to sue for refunds even though the schools were charging less to people not here legally, an attorney for the Arizona Board of Regents contends.
In new legal filings, Emma Cone-Roddy acknowledged that the regents allowed "dreamers" who were living here to pay the same in-state tuition as other Arizona residents. And she did not dispute that federal law says states cannot provide tuition benefits to illegal immigrants unless those same benefits are offered to every other U.S. citizen or legal resident.
But Cone-Roddy pointed out to Maricopa County Superior Court Judge Teresa Sanders that the Arizona Supreme Court earlier this year determined the regents tuition policy was illegal and has since been rescinded.
Even if the out-of-state residents were overcharged while the policy was in place — a point Cone-Roddy is not conceding — it does not matter, she said. Cone-Roddy argued nothing in federal law gives individuals the right to sue.
What Sanders decides would affect more than the three students from other states who want a refund of the difference between what they paid and what the universities were charging those in the Deferred Action for Childhood Arrivals program.
Lance Entrekin, the attorney for the students, wants Sanders to let him pursue refunds for all out-of-state students who, as he contends, also were overcharged. And with the difference in what each paid running up to an extra $20,000 a year, that could leave the universities on the hook for hundreds of millions of dollars.
At the heart of the lawsuit is the DACA program instituted by the Obama administration that allows those who arrived in this country illegally as children to both remain and work without fear of deportation.
In 2015 the regents agreed to allow those in the DACA program to pay in-state tuition if they met other residency requirements. That followed a trial court ruling upholding a similar policy in the Maricopa community colleges.
That policy remained in place even after the Court of Appeals, ruling in the Maricopa case, found it violates a 2006 voter-approved law denying tuition benefits to those not here legally. The regents rescinded it only earlier this year after the Arizona Supreme Court reached a similar conclusion.
Entrekin's lawsuit is based on a federal law that also bars states from offering postsecondary education benefits to those in the country illegally. But he noted there is an escape clause: States that do this must offer the same benefit to any other U.S. citizen or legal resident "without regard to whether the citizen or national is such a resident."
The regents policy did not do that.
Entrekin is suing on behalf of California resident Mikayla Foss and Michigan resident Abigail Garbarino, who were attending Arizona State University; and Eleanor Wiersma from Maryland, who was going to the University of Arizona.
Cone-Reddy said they have no case — literally.
"The federal statutes plaintiffs rely on neither creates a legal right for them or any other out-of-state students, nor provides any private citizens with a cause of action," she is arguing.
The attorney said the federal law does not deal with nonresident citizens like the three students here but instead address only the universities "and their authority to provide benefits to illegal aliens." And if there is to be any enforcement of the law, Cone-Reddy said, it is only by federal immigration authorities.
Cone-Reddy also urged Sanders to reject a separate claim that the regents were "unjustly enriched" by charging them the higher tuition.
"The board was not enriched and plaintiffs were not impoverished because plaintiffs received the university education that the board agreed to provide in return for the amount of tuition that plaintiffs agreed to pay," she wrote.
No date has been set for a hearing.