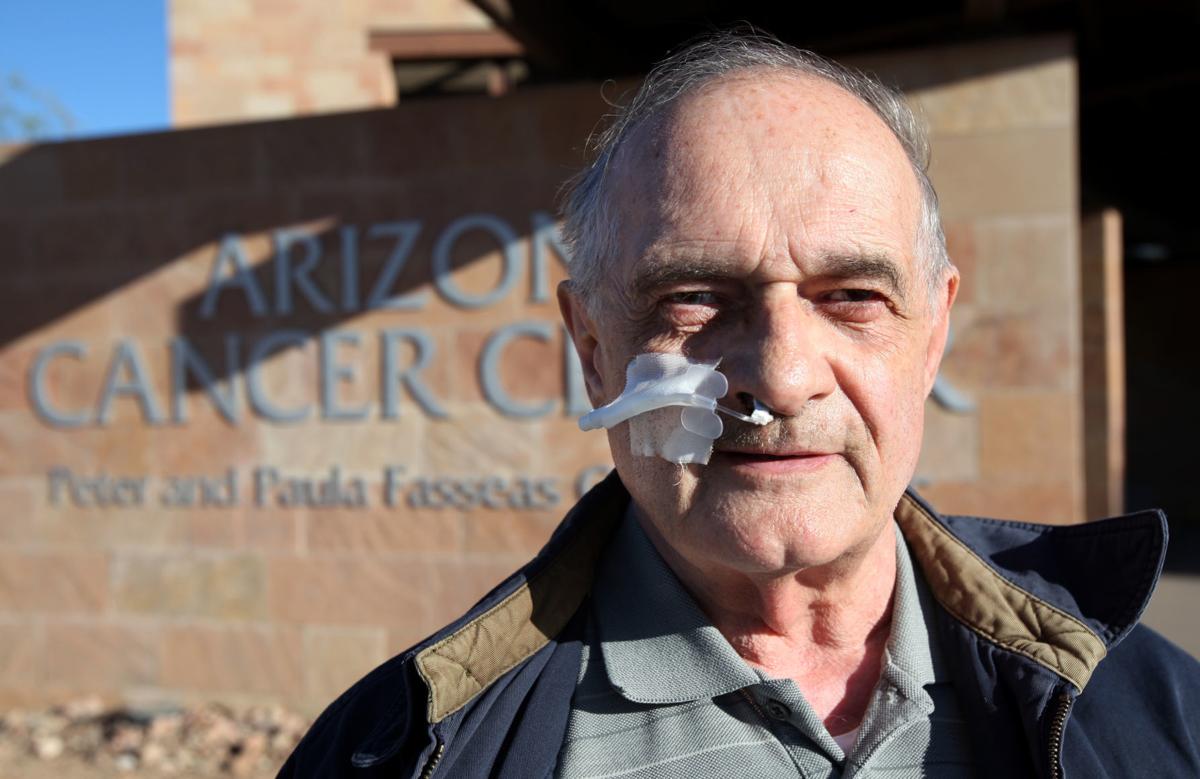 Computer woes at Banner Health's Tucson hospitals and clinics have continued into 2018, but company officials say patients should be seeing fewer problems.
The difficulties stem from a $45 million conversion to a new EHR — electronic health records — platform. The conversion is the second new EHR system for the local Banner facilities in five years, and it required hours of extra training for employees.
Not-for-profit Phoenix-based Banner Health operates two Tucson hospitals: Banner-University Medical Center Tucson, 1501 N. Campbell Ave., and Banner-University Medical Center South, 2800 E. Ajo Way. Its Tucson operations, also including clinics, employ nearly 6,000 people.
When Banner entered the Tucson market in 2015, the company decided to convert its Tucson facilities to the Cerner Corp. EHR program used throughout the Banner hospital system. The local facilities had previously been on Epic, another popular hospital EHR program.
Banner in Tucson went live with Cerner on Oct. 1, and some patients experienced slowdowns, including longer waits for appointments and medications, as well as scheduling delays as workers got accustomed to the new EHR.
The Arizona Department of Health Services, which licenses the Banner facilities, received complaints about the rollout, state officials confirmed.
Banner Health last week released a statement saying it remains "highly focused" on the transition and is making "constant and steady improvement."
Also, Banner Health convened an Academic Technology Advisory Group in late December, which has improved operations, the company says. The group is made up of faculty leaders from all medical specialties. Their mission is to guide and prioritize Banner innovations moving forward, Banner spokeswoman Katie Riley wrote in an email.
Banner Health says there was no statistically significant difference in mortality over its last two years in Tucson, inclusive of the last quarter of 2017, when the new computer system went live.
"In addition, there was no increase in reportable safety events," company spokeswoman Jennfer Ruble wrote in an email.
State investigation
State health officials say they substantiated complaints about Banner's EHR rollout, though online records indicate Banner has not been fined or cited over the conversion.
The Star requested copies of the substantiated complaints, and any state agreements with Banner or actions against it, but as of Friday, the state had not responded.
Banner Health officials on Friday sent a statement saying that state investigators "looked at four allegations" against it and that two were substantiated but had been previously corrected by the company. Two allegations could not be substantiated, the company said.
Company officials stressed that recent slowdowns for patients are not all about its Cerner EHR.
A severe flu season has also resulted in a dramatic rise in the number of patients Banner is caring for, thus contributing to longer wait times in emergency departments, officials said.
But Banner Health did "underestimate" what it would take to put in a new EHR at its sophisticated institutions, Banner Health CEO Peter S. Fine said on Jan. 9 in his remarks at Gov. Doug Ducey's State of the State presentation in Tucson.
"Providers and patients have been inconvenienced and fixing this is our top priority," Fine said. "Consumers expect more from us, and we expect more from ourselves."
On Jan. 8, some Tucson patients reported ongoing problems making appointments and numerous existing appointments at the University of Arizona Cancer Center were rescheduled.
Banner officials said the difficulty that time was a system outage that impacted applications across its Cerner EHR system.
"In spite of our efforts, many patients were inconvenienced. We greatly regret this," Ruble wrote in an email.
Patient complaints have cited delays getting prescriptions, and slowdowns with patient processing.
John Kimbell, a lung-cancer patient, said he had problems at Banner immediately after the Oct. 1 rollout of the Cerner EMR. Kimbell said the shame of it is that he is getting wonderful care from providers at Banner's University of Arizona Cancer Center.
Since Kimbell must travel to his cancer treatment appointments from his home in Sierra Vista, it is particularly difficult for him to wait more than three hours past his appointment time for a chemotherapy infusion, he said, citing a recent example.
Before the Cerner conversion, Kimball said he had never experienced such delays.
"I don't know how much longer I will be a patient at Banner, as they are apparently trying to run me off by providing increasingly lousy service every time I have an appointment," Kimbell wrote in a letter he sent to the Arizona Department of Health Services, among other entities and elected officials.
Kimbell, 70, also complained to Banner officials and said they responded to him both by phone and email, pledging to improve. On Monday he's scheduled to meet with a Banner executive in person to discuss his complaints.
Big data
EHRs in a health-care company like Banner serve two main functions.
First, the electronic system acts as an alert mechanism and clinical decision support tool when care is being delivered. The second major use is looking at data across a very large collection of patients.
Improvements in the Cerner system are ongoing, enhanced by input from the technology advisory group, Ruble said.
"For example, we are rolling out a feature that lets physicians dictate notes through their mobile devices directly into the patient chart," Ruble wrote.
"This began in Tucson and is new technology that will be leveraged in our other markets in the future."
The conversion to Cerner ultimately will allow for advanced clinical research, benchmarking of clinical performance, and a better patient experience, Banner officials say.
"In the meantime, we are deeply sorry for any difficulties or frustrations our patients and providers have faced," a company statement says.
Contact health reporter Stephanie Innes at 573-4134 or email sinnes@tucson.com. On Twitter: @stephanieinnes